Hey everyone. Sorry for not putting up any new posts but this past week has flown by without much fanfare. It's been a little cooler here and as such we've been enjoying the simpler things in life. We did enjoy a few days by the beach though. We also spent a few days walking around town and finally got the chance to check out the shops on Juarez Street. We even went to the mall (Centro Maya) to let the kids play the arcades and did some Christmas toy browsing while we were there. In short, it's been pretty low key.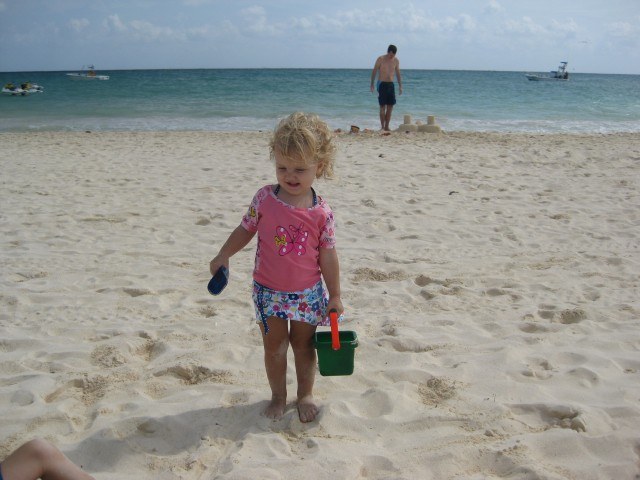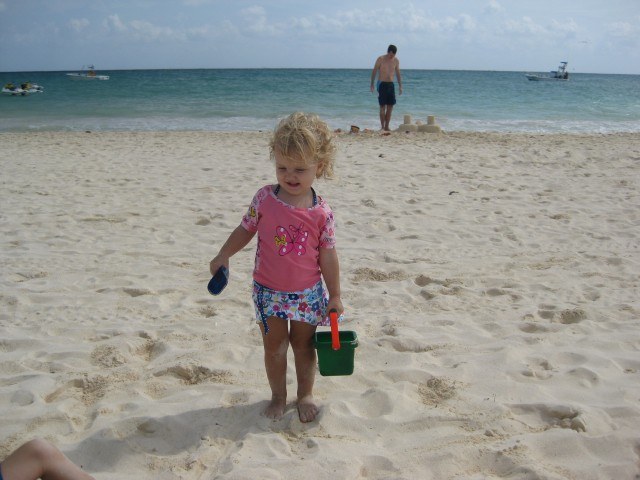 Today, I woke up with the realization that December was flying by. I also noticed how we've fallen into a pretty set routine most days. It's amazing how quickly that can happen after only a month and a half in one place. I find that most of our days are getting pretty quiet.
It's not so much that we've run out of things to do but our list of must do's is almost complete. Beaches, check. Ruins, check. Cenotes, check. Tulum, check. Cozumel, check. All inclusive, check. Beach clubs, check. Snorkel with the turtles in Akumal, check. Restaurants, fresh fruit smoothies, authentic food, check, check and double checked.
Because we have the kids with us there's a bunch of other things we would have loved to do but they'll have to wait until the kids are older. Those include zip lining, a jungle tour, sailing, diving, cliff jumping and the all important clubbing. To be honest the one we'd enjoy the most is something most people don't even think about. We'd love to go out for a late supper, enjoy a few drinks and maybe go dancing just the two of us.
In fact, we actually looked into a few babysitters when we got down here. We even have the number of someone who was thoroughly recommended from some people we met who live here but due to language problems and our completely unjustified fear for the well being of our children we haven't been able to bring ourselves to call them. We realize that if we want something bad enough that we need to make it happen but our motivation just isn't strong enough.
That brings me back to one of the issues we keep having. Namely, where to next. You see, we're starting to feel that unless we start throwing some big money at the large tours or the big entertainment parks, we've milked this leg of our journey dry. Don't get me wrong in any way, we actually find ourselves liking Playa Del Carmen way more than we expected and could definitely see ourselves owning something out here.
The problem is that we feel we've sampled the majority of what this place has to offer and though we love being here, we've cracked the mystique of the place. We now know the lay of the land and all foreignness is gone. Playa has become too comfortable. The onus to get out and explore is being weighed down by the trivial and mundane.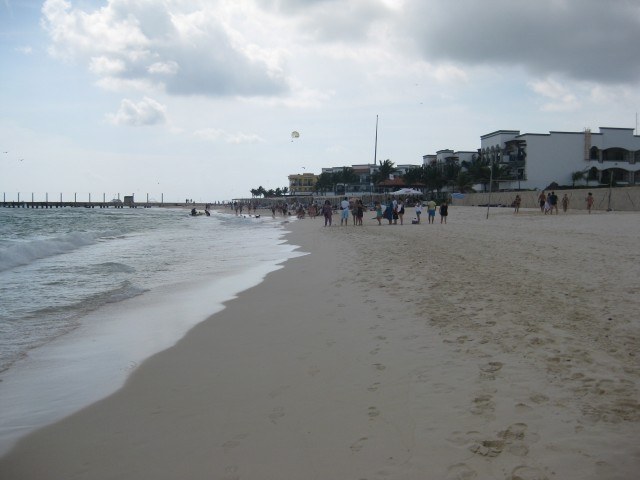 Tonight, for example, Micki and the kids chilled in the condo as I went for a walk down the back streets to the local pizza place at the corner. After I ordered the pizzas and sat down to wait I realized I had walked the 3 blocks, ordered our pizzas (which I knew was 2 for 1 because it's Thursday) and sat watching the locals walk by without batting an eye or thinking of where I was, what I was doing or how different my surroundings were from back home. The extraordinary has somehow become the ordinary.
For us that means it's time to move on. To be honest we were only planning on spending a month here to begin with. If it wasn't for the extra work of moving the kids (and leaving behind all the cheap toys we've bought) as well as the difficulty in finding reasonably priced accommodation over the holidays we would probably be in Belize or Honduras right now.
The last nail was driven in this afternoon as we were picked up by a prospective new property manager that was showing us his villa in Playacar. Playacar is like a nice suburb on the edge of Playa. It has a bunch of nice all-inclusives along the beach and inland the whole place meanders around a Jack Nicklaus designed 18 hole golf course. Most of the homes, condos, apartments and villas in Playacar get free access to a few of the beach clubs by the ocean and the whole place is extremely spread out and secluded.
It's actually quite a nice place and there's tons of gorgeous places to stay but without a car it would quickly lose it's appeal. The villa we looked at was a good size. 3 bedrooms, 4 baths, fully loaded and 3 huge pools shared with all the complex (2 were just outside the back porch) but the place was a little longer in the tooth than the pictures showed.
Then the owner said that the price didn't include electricity (most places out here everything is included when you rent a place but they charge seperate for the electricity since it can be expensive and fluctuates crazily depending on how much AC you use). Then he said there was no internet and the cable vision was turned off and he couldn't promise that it would be running for the first week we took it. Then he said that the reef club was too full and we probably couldn't use it…
Needless to say we decided against it. To be quite truthful, the whole idea of looking into more places here has become tiresome. For us, that's always a sure sign. So, it looks like we'll be booking our next flight to Costa Rica for the end of this month. That's great news on all fronts. Not only does it give us something new to look forward to but it also gives us a much needed kick in the pants to see and do a few things we've been putting off around Playa.
On that note I'll leave you all and let you know I will probably have a few more interesting posts in the next little bit. Safe travels everyone.