Despite Cancun's reputation for wild Spring Break parties, we've had great luck amusing our family with plenty of things to do in Cancun with kids.
True, there is a strong party scene in the city, but there are also many attractions to keep kids happy, whether they're toddlers or teenagers.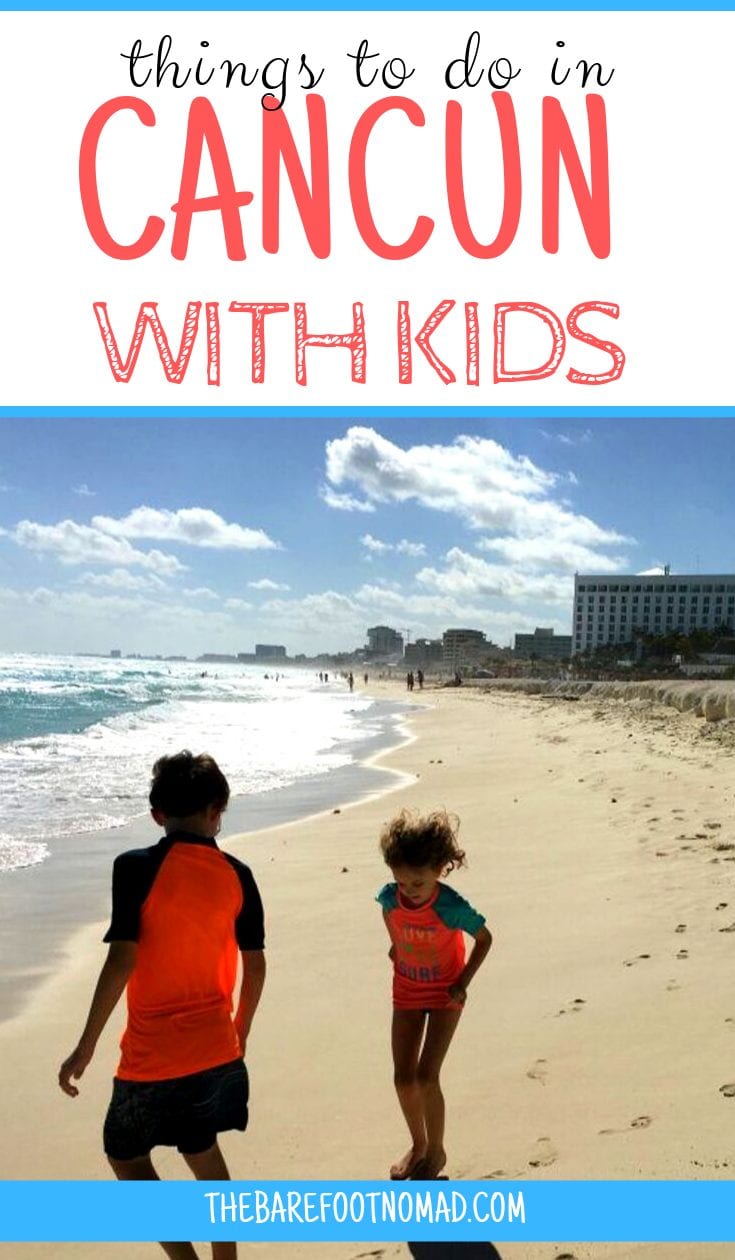 Things to Do in Cancun With Kids
We've spent months each year in and around Cancun, and have seen and done just about everything on this list.
If you're looking for a list that includes more adult fun, check out our best things to do in Cancun article, or save money with our things to do in Cancun on a budget.
Build Sand Castles and Play on the Beach
There's not much that can amuse a kid longer than a beach full of soft white sand, and a set of play buckets and shovels.
What's especially great is that Cancun's beaches are so accessible. Really, all you need to do is grab a transfer from the airport, and you can be on a beautiful white beach near your hotel within half an hour.
While Cancun is known for bigger waves than most of Quintana Roo, there are still plenty of family friendly beaches. Waves are generally calmer on the northern side of the hotel zone, but watch for local flags that show current beach conditions.
Playa Tortuga is a great family beach because it is shallow, with an offshore reef that creates gentle waves. Playa Tortuga draws many local families, as it's outside the touristy hotel zone.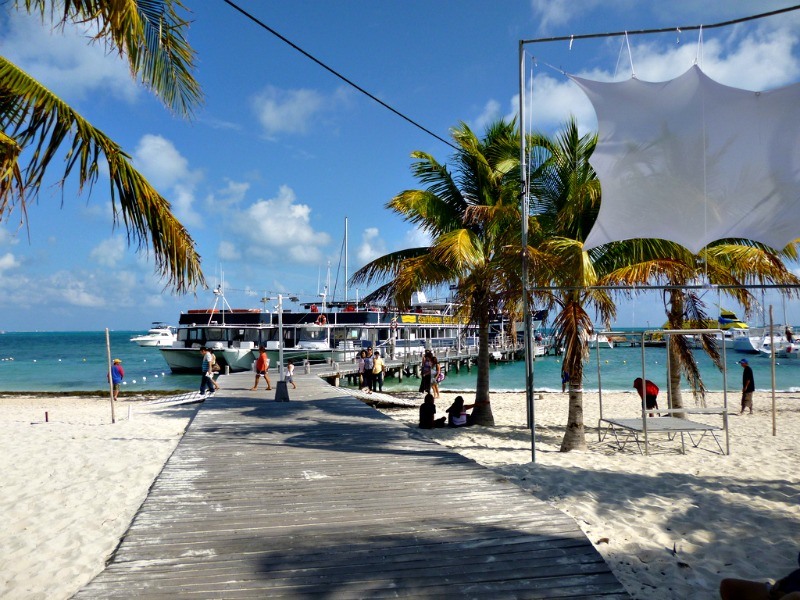 Playa Del Niño is a great beach for kids as well, with gentle waves and shallow water, and it's frequented mostly by locals.
You'll probably also find yourself at Del Niño's neighbor, Playa Delfines, at some point. However, although Playa Delfine's water is crystal clear and there's a good kids playground, the waves can get rough so be careful.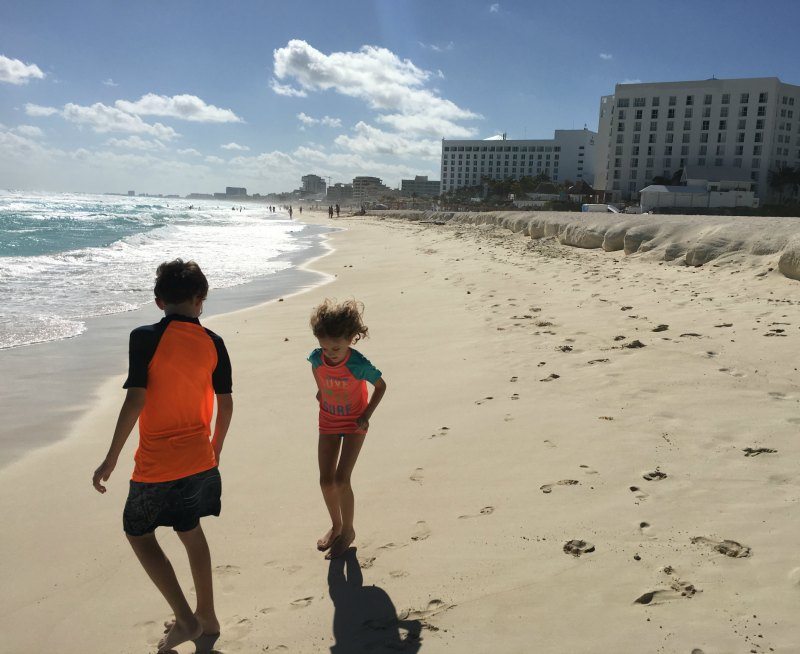 Unfortunately, in the last five years, sargassum (seaweed) on the beaches in Cancun has become a problem, and it looks like it might be here to stay, and that deforestation and fertilizer use in the Amazon may play a role.
At its worst, sargassum makes swimming difficult, and it smells like garbage. You should be able to avoid a lot of the sargassum if you stay at a resort with a groomed beach.
You can check current sargassum beach conditions via this sargassum forecaster.
In Mexico, all beaches are public. That mean you can walk anywhere along the beach. However, some resorts try to restrict access by not allowing you to walk through the resort to the beach, and not allowing parking near beach access. However, once you're on the beach, you're free to drop a towel anywhere you want.
Most hotel beaches have private loungers set up, so you can always pay to enjoy one, and order some tasty nachos off them menu.
Visit a beach club
There are also plenty of beach clubs in Cancun where you can pay for a lounger, or even a private lounge bed for the family. The beaches are groomed, the food and drink are flowing, and there's often music and entertainment.
Mandala beach club costs $25 per lounge chair for the family zone, with s kids' pool, beach showers, bathrooms, towel service, restaurant and bar. It's a fairly swanky place, with a dress code in place. Kids under 10 are free.
Cocos Beach Club is a family friendly alternative, with great beach access and tasty snacks.
The Beach Club Delirio Day club is always busy, with great tunes and food.
Xcaret
Xcaret eco-archaeological Park is a great choice for kids of all ages.
Xcaret is actually closer to Playa del Carmen than Cancun, so you'll need arrange a way to get there. We usually rent a car, but you can also take the bus (we usually take the ADO bus), or even grab a shuttle or taxi.
Xcaret offers an underwater river to a beach, birds and animals, a Mayan village and even archaeological sites. You can easily spend a full day here, or longer.
Click here to save up to 10% by bying Xcaret tickets online.
Cenotes
A plunge in the crystal clear water of a cenote (a natural pool formed in limestone) is a perfect family antidote to scorching temperatures.
Cenote Aktun Chen is close to Cancun, and well-rated, but the bottom is deep enough that you should bring life jackets for little kids.
Cenote Dos Ojos is closer to Playa del Carmen, but great for families who scuba dive, but you can visit and simply snorkel like we did.
Explore Mayan ruins
One of the most unique family things you can do around Cancun is to visit the Mayan ruins nearby.
The big draw nearby, and well worth a day trip from Cancun, is Chichen Itza. Chichen Itza is a complex of ruins that date back to the Mayan civilization.
Chichen Itza ruins are remains of what was once one of the largest, most developed cities in the region, and take up around. The ruins occupy around 1 cubic mile.
If you don't want to leave Cancun, stop by El Rey Archaeological Zone. It's in the heart of the Hotel Zone in Cancun. There are 47 buildings here that date to about 250 A.D, with a pyramid shaped temple. El Ray is close to the beach and famous CANCUN sign you'll see on social media.
Have an ATV or Jeep adventure
If your family loves to get outdoors with a little adrenaline rush included, then an ATV or Jeep tour in the jungles outside Cancun may be perfect for you.
Most ATV tours from Cancun include (optional) zip lining, a cenote swim, and lunch.
Swim with Whale Sharks
If your kids are old enough, then Cancun is one of the few places in the world where you can swim with whale sharks in the wild. The whale shark is the largest known fish in existence, and are filter feeders that feed almost exclusively on plankton and small fishes.
Thirty foot long whale sharks migrate past Cancun from early June to mid-September.
There are several tour operators who will take you, and most tours visit nearby Isla Holbox to see the sharks.
Rainy Day Fun at Plaza Las Americas Mall
It's good to have something lined up for the kids to do on those inevitable rainy days.
The modern Las Americas Mall is large enough to burn off some energy just walking around, and there's also a food court, movie theater (though kids movies are usually only in Spanish, with English subtitles), and a noisy arcade where kids can play.
Our kids loved the Zooriders, where they got to scoot around on stuffed animals.
Playgrounds
If you're looking for a cool indoor playground, check out the air-conditioned play center on the second floor of the Kukulkan Plaza in the Hotel Zone.
There's also an indoor arcade in the Plaza Las Americas Mall where we've spent a few hours on rainy days.
Catch a movie
You can easily catch the latest flicks at the Cinépolis Vip Cancún movie theater in Las Americas Mall.
Unfortunately, most kids' movies are in Spanish only. However, many movies are subtitled in English, if your kids are of reading age.
An adult ticket is around 74 pesos, or $4 USD.
There's even a VIP section at Cinépolis Vip Cancún, which we loved because you can order snacks, alcoholic beverages, or even a full meal, from a tablet at your seat and have them brought to your chair. An adult ticket for VIP is around 138 pesos (or $7 USD).
Cancun Interactive Aquarium
Cancun Interactive Aquarium, in La Isla Shopping Center, lets kids touch starfish and rays, and feed sharks.
It's a small aquarium, and only takes around an hour to visit, but kids really seem to like it.
Isla Mujeres
Isla Mujeres is an easy 20 minute ferry ride from Cancun. The kids will love touring the island on a golf cart, and playing on the white sand beaches.
Don't miss the Tortugranja, a turtle sanctuary and small aquarium where they rehabilitate injured sea turtles, and kids can hold a hatchling sea turtle.
If you're in the mood for a more organized adventure, Garrafon Reef Park is a great choice for active older kids with zip lines, kayaking and snorkeling.
Subsee Explorer AquaWorld
Subsee Explorer is a great alternative for kids not old enough to snorkel. This sub-like glass bottom boat takes you out to see colorful fish and marine life of the Nizuc Reef.
We haven't tried this yet, and its reviews are pretty underwhelming on TripAdvisor, but it's worth a try if you aren't snorkelers.
Atlantis Submarine
You'll have to take a trip to Cozumel Island to take a submarine tour with Atlantis Submarines.
Kids will also love looking at underwater life in the Atlantis, an authentic 48-passenger submarine. Kids must be a minimum of 36″ in height and four years old to ride the submarine.
Click here to see reviews on TripAdvisor.
Captain Hook Cancun
Captain Hook Cancun dinner cruise is a live action pirate show, where you will be attacked by another boat on the crystal clear blue Caribbean waters. It's a lot of fun for all ages, and comes with a buffet meal. You'll sail aboard an 18th-century reproduction of a Spanish galleon ship.
Pirate Show Cancun Jolly Roger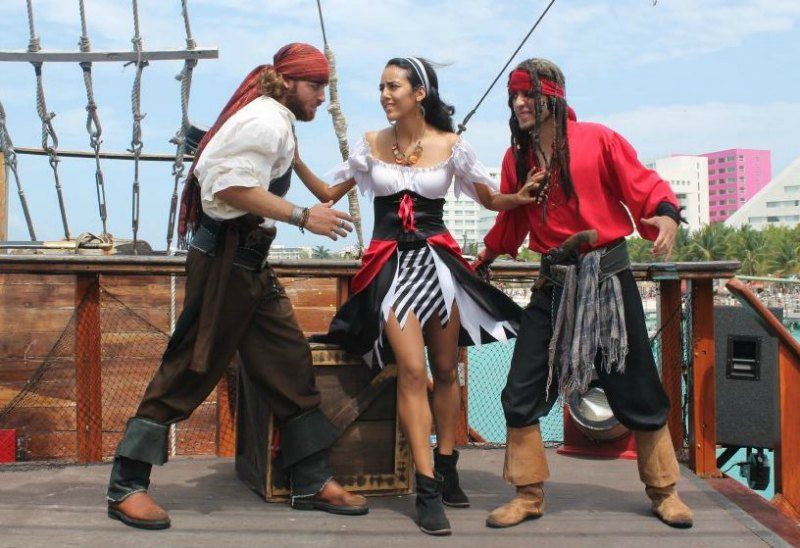 Kids will love watching this spectacular battle between pirates in the Caribbean sea, complete with amazing acrobatics on the Jolly Roger galleon pirate ship. Tickets run around $95 for adults, $45 for kids 5-11, and free for kids under five.
We haven't tried this one yet, but it looks like some cheesy family fun that'd be great for when you're tired of the beach or on a rainy night.
Reviews on TripAdvisor are pretty good. Check them out here.
Wet'n Wild Cancun
Wet'n Wild Cancun is a water park with slides that's fun for the family, and a great way to beat the scorching heat. Food and drink are included. The park's a bit smaller than most water parks in Canada or the USA, but fun nonetheless.
We like the park, but are definitely not fans of their swim with dolphins. Here are some factual, non-preachy, reasons why you shouldn't swim with dolphins, including safety concerns and concerns about treatment of dolphins in captivity.
Check Out Some Fun Kid-Friendly Restaurants
Carlos N Charlies and Senor Frogs is a lot of fun for kids, but come early because the partygoers take over by around 8 pm, and it starts to get pretty wild.
If your kids are picky eaters, you'll find a lot of the same chain restaurants as in the USA, including McDonalds, Margaritaville, Chili's, and Outback Steakhouse.
La Casa de Los Abuelos is a great choice if you want a break from the kids, because they have a kids' room supervised by nannies.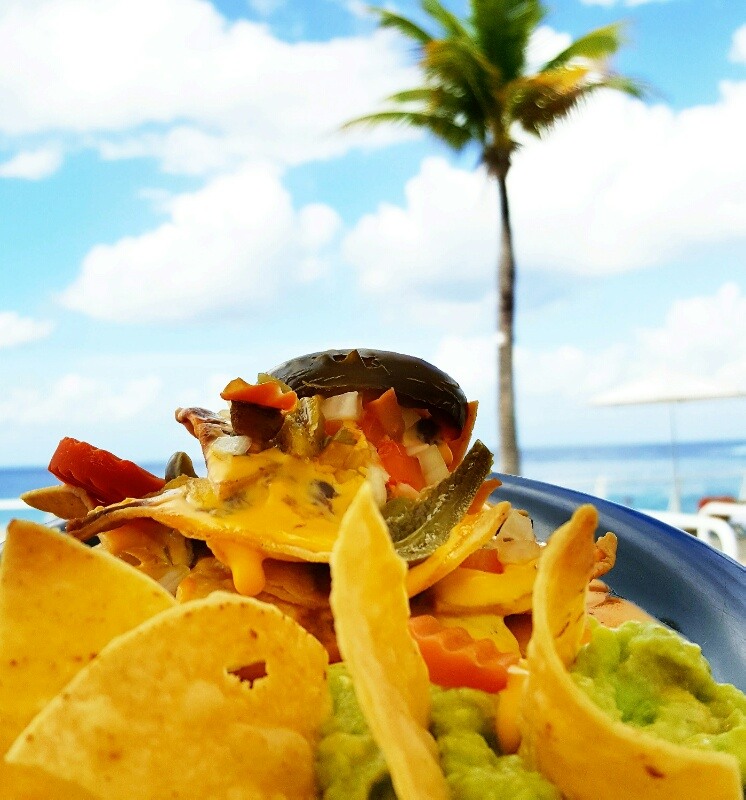 Ice Cream
You can get American ice cream favorites for a premium price at Baskin-Robbins, Cold Stone, Ben & Jerry's, and Haagen Dazs in Plaza La Isla mall.
Aldo Gelato offers up delicious gelato in a dizzying array of flavors.
If you're looking for something a little more local, also try the La Michoacana Mexican chain on Avenida Tulum.
Whether you're just hanging out on the beach, or heading off on an underwater adventure, there's a lot to do in Cancun with kids of all ages.
Do you have any favorite things to do in Cancun with kids? Let us know!