Are you looking for things to do in Playa del Carmen, Mexico? Well, this post has you covered.
Over the past 10 years we've spent months in and around Playa del Carmen and the surrounding Mayan Riviera. In fact, some of the first posts on this blog, way back in 2009, were about the first few months we spent hanging at the beach in Playa del Carmen and checking out the nearby towns.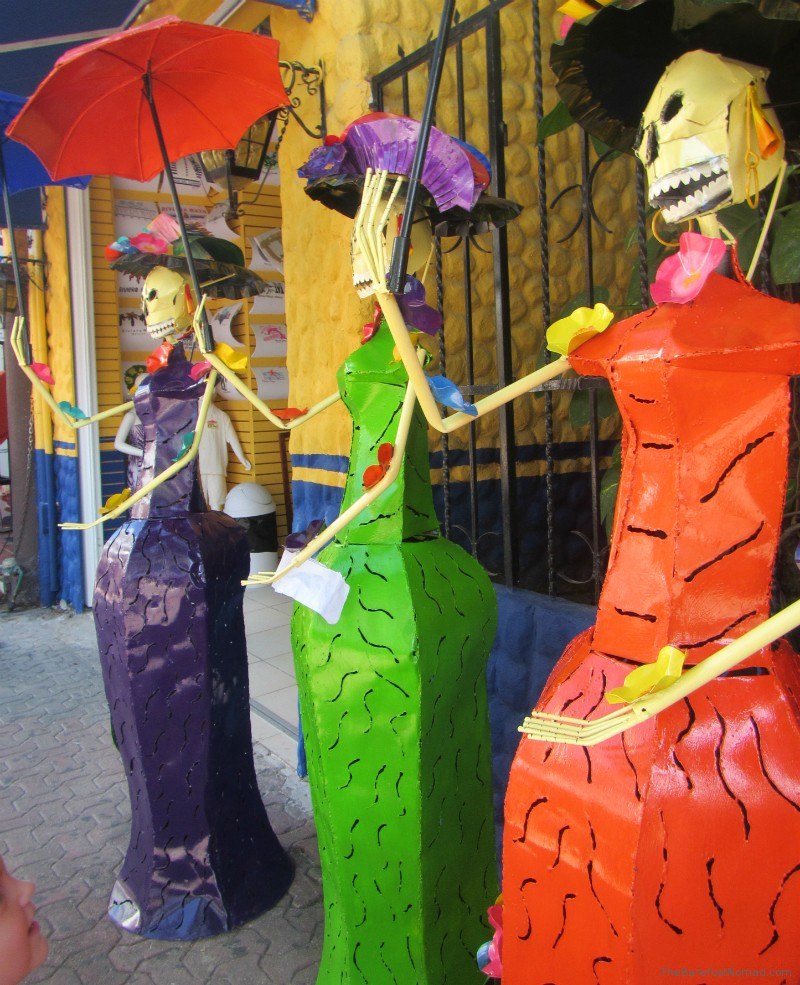 With quick access to Cancun, Cozumel, Akumal and Tulum there's just so much to see and do around Playa del Carmen that we've even looked into buying a condo down there more than once.
It also doesn't hurt that we can get cheap flights from Canada and that the Cancun airport is truly an international airport with some amazing flight deals to be had. How good you say? We once flew direct from Cancun to Madrid, Spain for $112 USD per person!
Looking for a vacation rental in Playa del Carmen? Vrbo has a great selection of vacation rentals in Playa del Carmen here. Check it out.
Over the years, we've written plenty of posts on Playa del Carmen, including things to do in Playa del Carmen with kids, free things to do in Playa del Carmen and the best restaurants in Playa del Carmen.
Of course, we've found even more great places to see, so we've made this mega list of things to do in Playa del Carmen, Mexico.
Things to do in Playa del Carmen Mexico
Wondering what to do in this part of the Yucatan?
Since there are so many things to do in and around Playa del Carmen itself as well as the rest of the Rivera Maya, I've broken the post in two sections. One for things to do in Playa Del Carmen itself and the other for things to do in towns nearby.
Do you have any great Playa del Carmen activities or places to eat? As always, we'd love to hear your recommendations both in the comments below.
Best Beaches in Playa del Carmen
Well, this one is pretty obvious, but with so many things to do around town some people can get sidetracked. With miles and miles of gorgeous white sand and clear turquoise water, the beaches in Playa del Carmen are gorgeous no matter where you happen to be.
Tip: There's been an increase in the amount of sargassum (seaweed) on the beaches in Playa in the last couple of years. That said, you should be able to miss most of that if you visit a resort with a groomed beach. If not, then check beach conditions via a Playa webcam (Akumal webcam) or this useful sargassum forecaster.
As well as frolicking in the sea, you can rent everything from two person catamarans to stand up paddleboards, kayaks and bodyboards. You can also rent a lounge chair at most beach clubs that also include access to their swimming pool and facilities.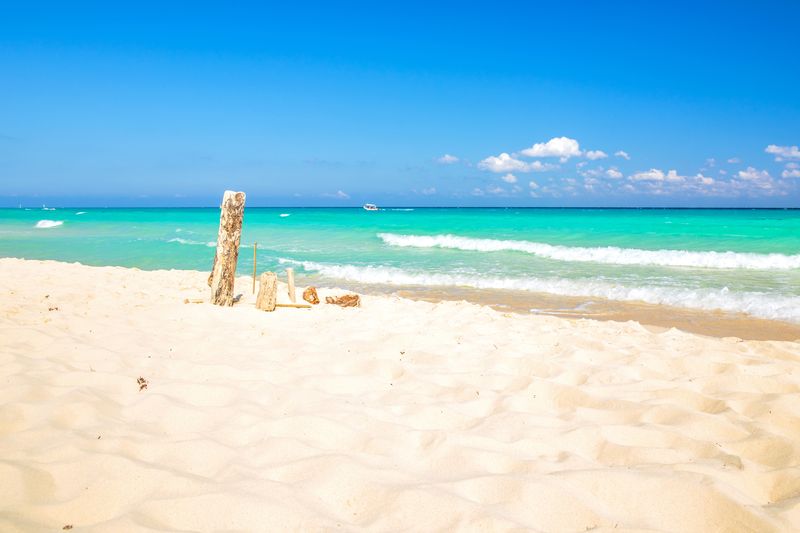 Though all beaches are public in Mexico, some of the best beaches in Playa del Carmen are:
Parque Fundadores
This is the main beach in town with it's own park and playground. It's the widest beach in Playa del Carmen and has volleyball nets and often impromptu soccer games on the sand. It's close to both the bus depot and the pier as well as the little white church along 5th Avenue. It also has no beach clubs or hotels nearby so has a much more authentic feel however it can get a little busy some days with both locals and tourists together.
Mamitas Beach
One of the most famous (and busy) stretches of beach in Playa del Carmen is Mamitas Beach. Between the two beach clubs that dominate the area, Kool and Mamitas, you'll find bass loving techno music and tons of drinks always flowing. As the premiere see and be seen beach in Playa del Carmen, you'll find throngs of energetic young people dancing in the sand and enjoying the half mile of lounge chairs that engulf the beach.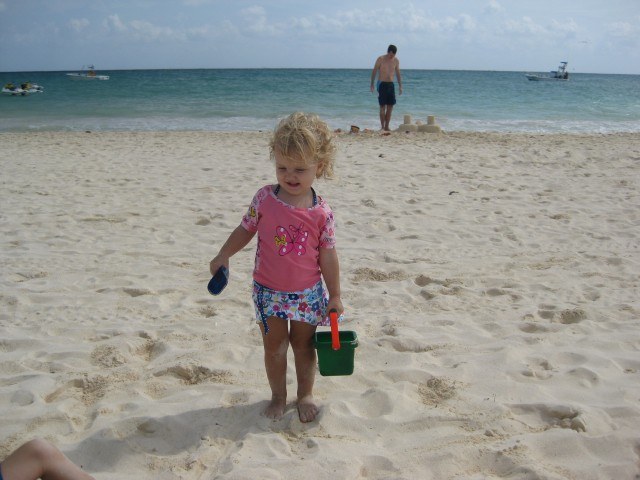 Calle 10 Beach
Compared to Mamitas, Calle 10 Beach offers a quieter beach in the middle of town and a lifeguard station. There's a decent budget beach club, Lido and not many people on the beach itself so it makes a great place to cool off for a few hours after walking the ever popular 5th Avenue.
Coco Reef Beach
If you're willing to go a little farther for something much, much quieter than Mamitas, Coco Reef might be your ticket. Tucked away at the end of Calle 48 it's not the easiest to get to but it's about as secluded as any beach in Playa. With no beach clubs, restaurants or nearby bars it's the perfect secluded getaway. It also has some of the best snorkeling directly in Playa del Carmen.
Playacar beach
Playacar beach is at the far Southern end of Playa del Carmen proper. It starts at the south size of the ferry dock going to Cozumel. Playacar is a gated resort community that also houses an all inclusive resort.
Since it's such a long beach, some stretches are wide, while other stretches of beach are narrow.
The beach in Playacar is is a little south of the protection from Cozumel island offshore, so they can get a bit rougher and higher waves than beaches to the North.
All Mexican beaches are public, but stretches marked with beach chairs are considered reserved for resort guests, and you'll likely be asked to move.
Walk along Quinta Avenida in Playa del Carmen
Known locally (and lovingly) as Quinta Avenida, going to Playa del Carmen wouldn't be complete without a long walk along 5th Avenue.
Pretty much running from one side of Playa del Carmen to the other, oftentimes within a block of the beach, this pedestrian only street is full of restaurants, bars, shopping malls, ice cream parlors and plenty of souvenir stalls. Chances are that if you want or need something in Playa, you can find it along this cobblestone road.
While Quinta Avenida runs for miles, the best section to wander is from the Cozumel ferry pier to Ave Constituentes. Things quiet down after that but there's still some good finds for another few blocks north of here so it you're enjoying the walk, keep going.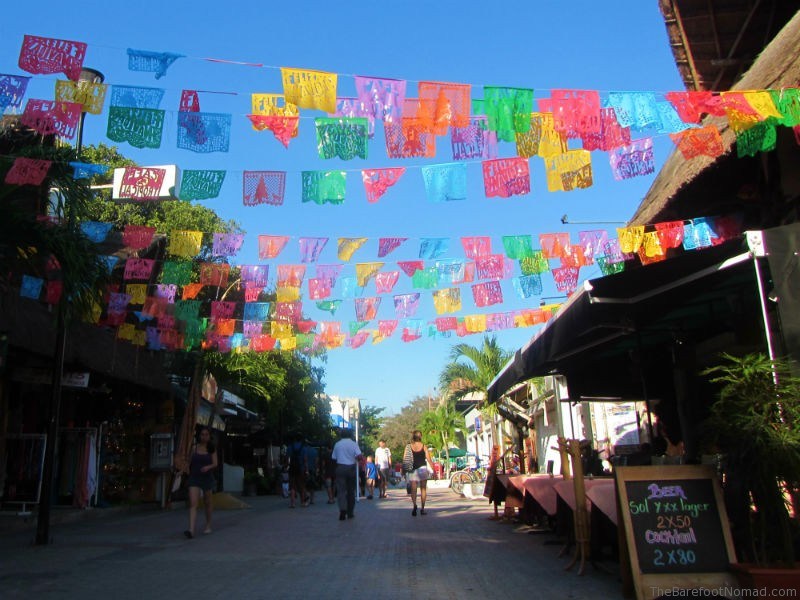 Things to do along Quinta Avenida
Check out Parque Fundadores with its children playground and often lively entertainment. There's also some of the best street food running along the park.
For those that want a take a beautiful photo, there's also the iconic white church at the corner of the Benito Juarez and 5th Ave, the Iglesia de Nuestra Señora del Carmen.
Eat some delicious authentic Mexican chocolate at Ah Cacao, on the corner of 5th Avenue and Constituyentes. This local store has done so well that there are now 2 other stores along 5th Ave and one in Cancun.
Haggle with the hawkers near the pier. If you're nice and good natured about it, the locals hawking their wares and/or services just before the pier are some of the friendliest in town and love nothing more than haggling.
Do a little shopping. Not the most fun for the kids, but great if you need to get away from the sun or the heat for a while. Besides for the souvenir stalls, Fifth Avenue has 3 larger shopping areas worth perusing on a hot or rainy day. They include Paseo Del Carmen off Calle 3 Sur, Calle Corazon off 12th Street and Quinta Alegria just off Constituyentes Avenue.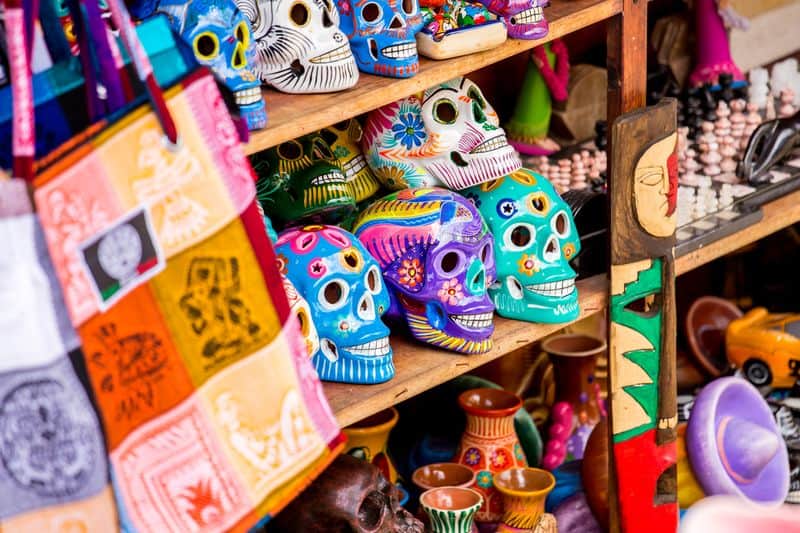 Watch the nightly buskers perform near the Paseo del Carmen Shopping mall at the end of Fifth Avenue just south of the pier. From dance troupes to jugglers and fire eaters it seems there's always something going on here. At the entrance to the Playacar area, this open air mall is always busy and also makes a great place to get out of the sun for a while.
Have some shaved ice or an ice cream. There's everything from gelato stands to Ben & Jerry's and Haagen-Dazs along 5th Avenue in Playa del Carmen. Feeling cheap? We often grab the kids a quick ice cream cone at McDonalds across from the ADO bus terminal as we're walking by. Not especially authentic Mexican, but they have a little booth that just sells ice cream for under a dollar.
Eat out in Playa del Carmen
With hundreds of restaurants in Playa del Carmen there's something for every taste and budget. Some of the most expensive international eats can be had along 5th Avenue however if you're willing to go a few streets further from the ocean, you can still find authentic Mexican dishes away from the crowds.
Tip! The farther you get away from the tourist hangouts in Playa del Carmen, the more you need to brush up on your Spanish. Luckily for you, Google Translate offers an offline app that can not only help you get by but can literally make any Spanish menu appear as English by using your camera. Trust me, it's magic. (iPhone – Android)
Some of our favorite authentic Mexican restaurants include the classic El Fogon and the La Patrona del Playa. You can check out our post about our favorite restaurants favorite restaurants in Playa del Carmen here. It's a few years old but everything still applies.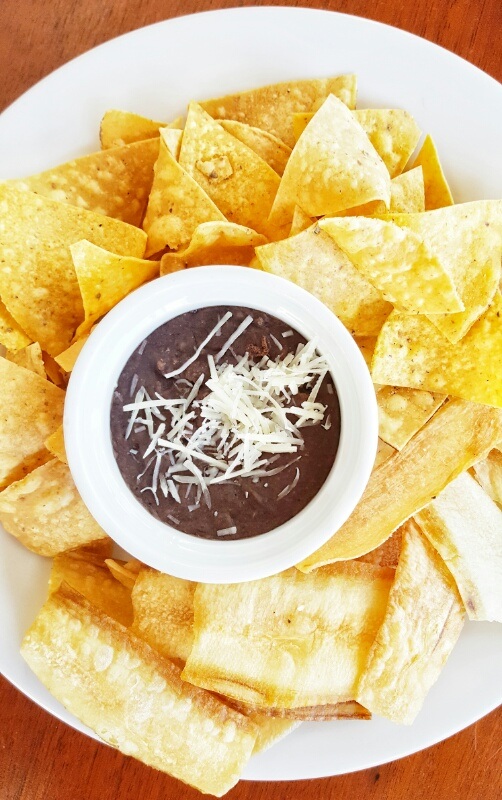 Go to a Adventure Park
Whether you're heading to Xcaret, Xel-ha, Xplor or Xsenses, the results will be similar, a smile on your face and a good nights rest after a long day. All 4 local adventure parks belong to the same family and each is as unique as they are fun. One thing they all have in common is nature and adventure.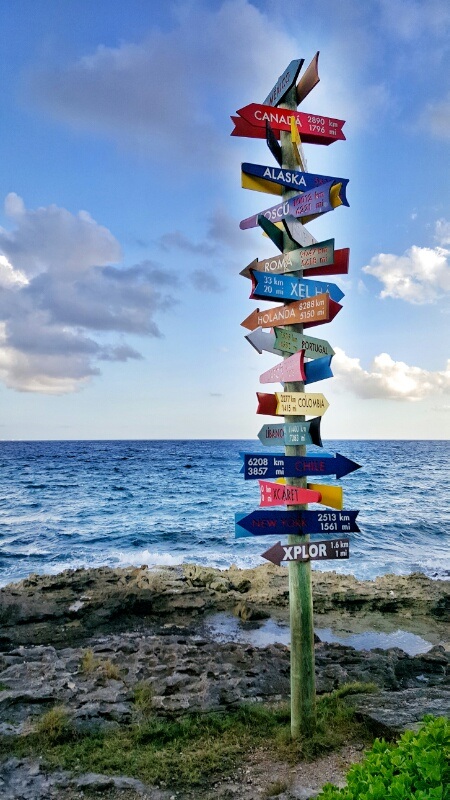 Xcaret
This park is the original all in one destination with everything from animals to beaches.
Tip! You can get up to 15% off Xcaret tickets online.
They have three underground rivers you can float down, a huge collection of local animals and birds, a large aquarium complete with sea turtles, stingrays, dolphins and manatees and a tons of authentic Mexican culture complete with Mayan folklore and a huge nightly Mexican extravaganza show that employs hundreds of performers. This is a great place for the kids. Just be sure to wear good shoes because the place is huge. You can check our Xcaret review.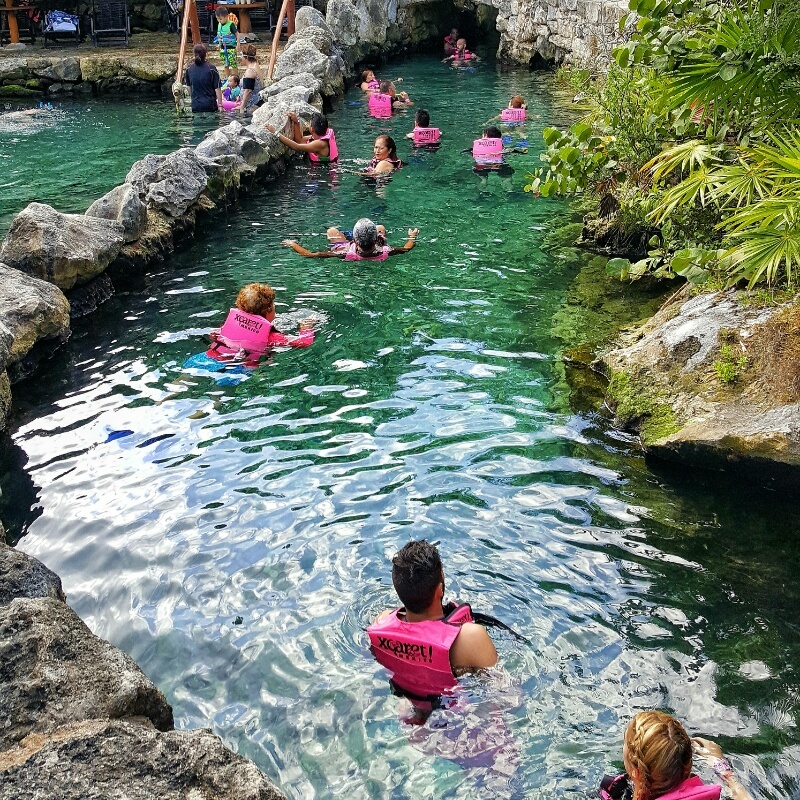 Xel-Ha
This park features lots and lots of water. From natural limestone cenotes to water slides, Xel-Ha is a water lovers paradise.
See Xel-Ha ticket prices here.
With their own huge saltwater cove you can snorkel in calm clear water then get out and zipline across the park or take a bicycle and explore the many jungle pathways. One of the greatest features of Xel-Ha is that once you buy your ticket, everything in the park is included.
Xplor
While Xcaret focuses on nature and culture and Xel-Ha focuses on water, the Xplor park focuses on adventure. Amphibious vehicles, ziplines, underground rafting and cave spelunking are just some of the adventures you can do at Xplor. Want to take it up a notch? Check out Xplor Fuego to bump up the adrenaline even more.
See discount Xplor tickets here.
Xenses
As you can probably guess, Xenses caters to the senses. Across the road from Xcaret, this park will take you on a trip to explore your 5 senses.
Travel tip! You can save up to 15% off Xenses tickets by buying on the Xenses site in advance, over at the park gate. See ticket prices now.
With some amazing visual manipulations you won't know if you're walking uphill or down. Without sight your hearing and touch will be turned up to 11. Want to really feel the earth move by? Try out the zippy water slide, the bird style zip line or swim through the mud course. Whatever you do, this place will have you guessing as to what's coming next. Check out our review of Xenses.
As well as the big parks, there are also smaller parks in the area that can be fun including CrocoCun, Rio Secreto, Dolphinaris, Jungle Maya Park and the 3D Museum of Wonders.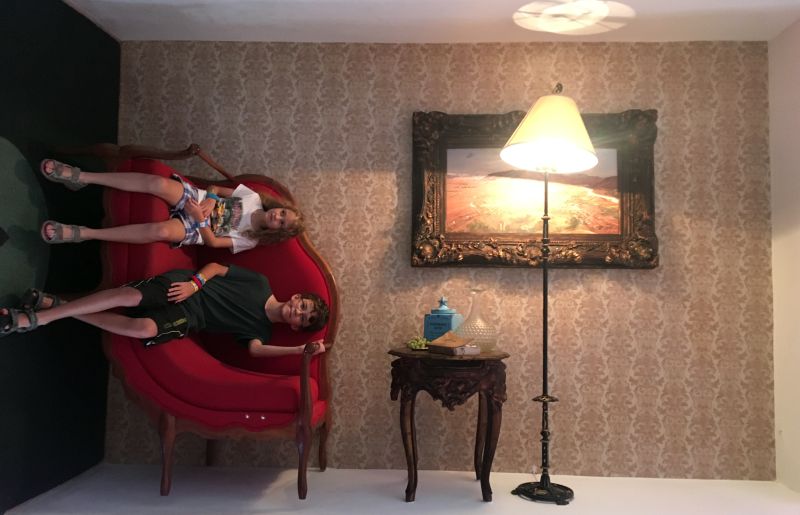 Go Swimming in a Cenote
Tired of the beach? Playa del Carmen and the whole Riviera Maya are covered with cenotes. As these limestone cavities form over the course of time they get filled up with amazingly clear water. There are numerous cenotes around Playa del Carmen where you can swim in the clear water year round and some that you can even snorkel and dive through underground caves. We enjoyed cenotes so much we even wrote a few posts about them. Check them out here and our look at Cenote dos Ojos here.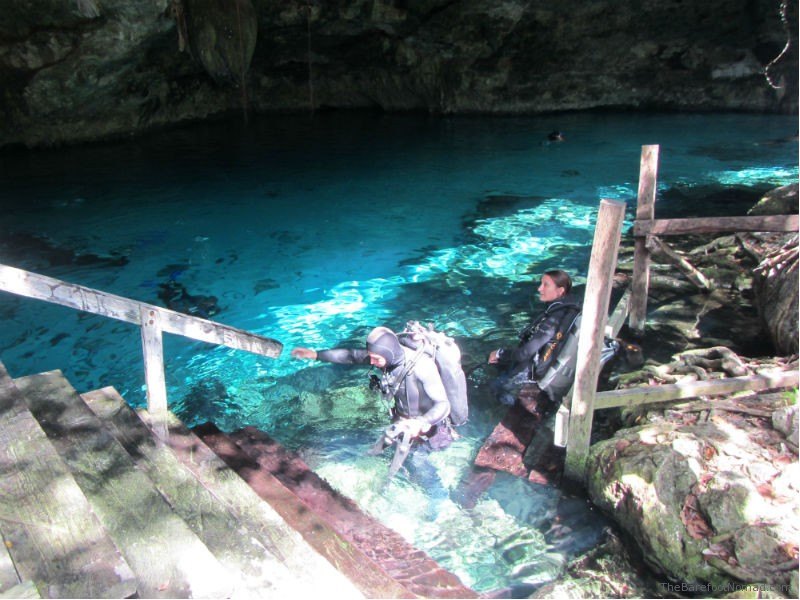 Go shopping in Playa del Carmen
Who wants to go shopping while on holiday you ask? It turns out lots of people and Playa del Carmen has tons of shopping choices. Besides for the 3 malls off Quinta Avenida above, you can also check out the Plaza Las Americas Mall as well as Centro Maya Mall. Both feature movie theaters and food courts.
For souvenir shopping, most can be had along 5th Avenue however the best deals are often had a street or 2 over since rent on Quinta Avenida can be expensive. Some great local souvenirs to take home from the area include a bottle of Xtabentun liquor (tastes like anise and the only part of the world you can find that liquor), Mayan tapestry (like table runners and pillow covers), Mexican blown glass (you can often find blue rimmed glasses here) and Mexican chocolate (Ah Cacao, as I mentioned before, being a good place to check out).
Of course, any local art or handicrafts can also be had in Playa del Carmen with the shops along Quinta Avenida housing the greatest variety.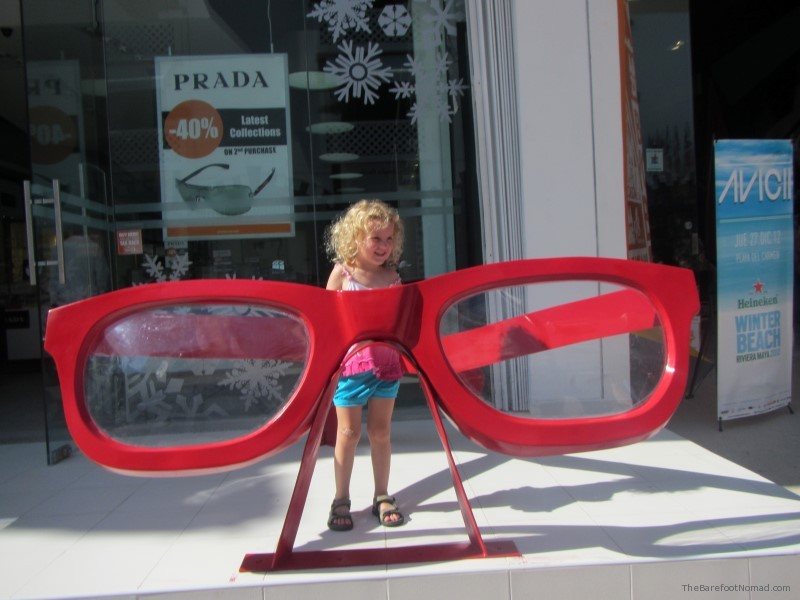 Visit nearby towns
With Playa del Carmen almost right in the middle of the Riviera Maya in Mexico, heading to most places on the peninsula is an easy day trip. Cancun is only 45 minutes away via bus or cab and Cozumel makes a fun day trip with a cheap 25 minute ferry. You can also head south to go swimming with sea turtles in Akumal or head down to see the ruins in Tulum. You could even jump on a local bus or take a collectivo (shared minivan taxi) and head up to Puerto Morelos for a tasty meal and a little view of the ocean.