This is a guest article by Jase at Roaming Vegans.
Need a break from the crowds of Cancun and Tulum? Holbox Island is calling!
Holbox, Mexico is a secluded paradise located off the northeastern coast of the Yucatan Peninsula. It's a less-crowded island surrounded by stunning beaches, incredible wildlife, and plenty of things to do.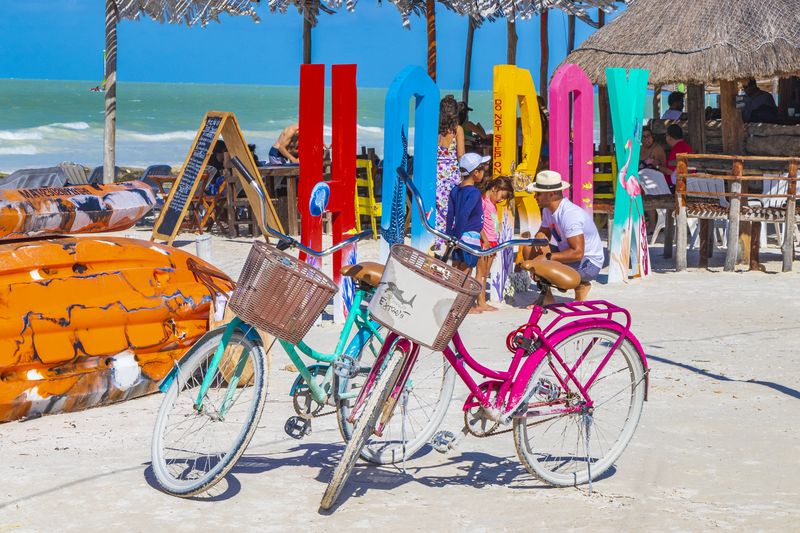 While small, Holbox is packed full of fun activities. So whether you're looking to explore the island's natural beauty, relax in a hammock, or get active, there's something for everyone.
Things to Do on Holbox Island, Mexico
Here are eight of the best things to do on Holbox Island, Mexico.
Go Snorkeling or Scuba Diving
If you're looking for an unforgettable experience, consider exploring the depths of Isla Holbox with a snorkeling or scuba diving tour and discover the island's crystal clear waters teeming with colorful fish and amazing coral reefs.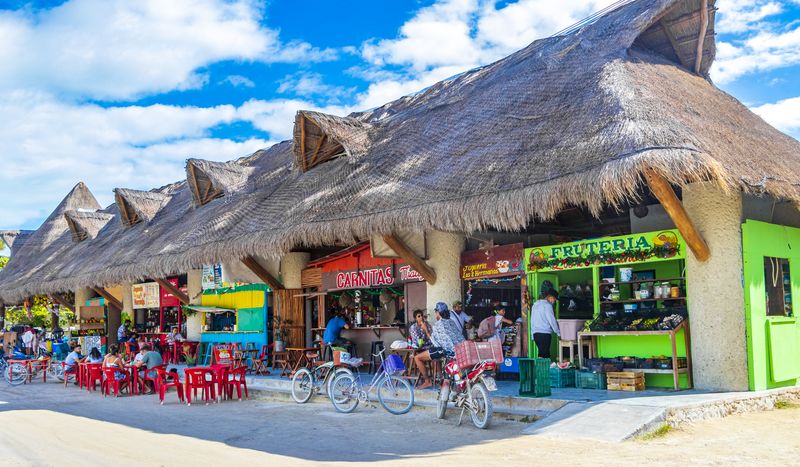 The best time to go snorkeling or scuba diving is during the summer months, when the water is warm and visibility is at its best. There are many great spots to explore, but some of the best snorkeling can be found in the area around Punta Cocos Beach Club. Here, you'll have a chance to spot barracudas, turtles, and a variety of tropical fish.
Swim with Whale Sharks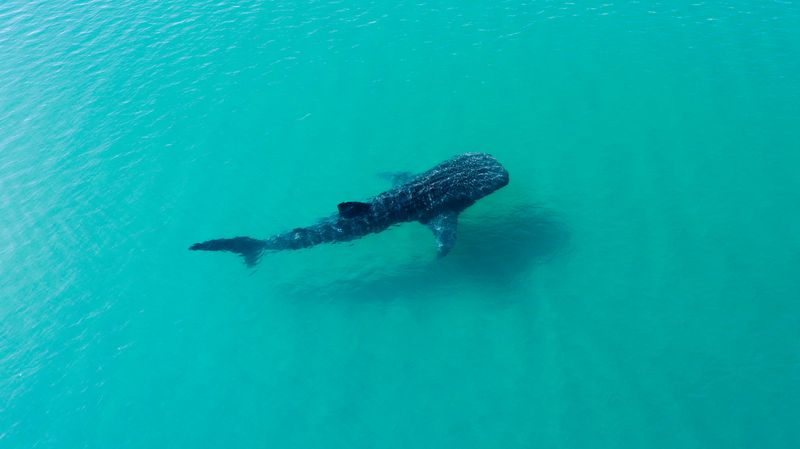 One of the most popular activities at Isla Holbox is swimming with whale sharks. These majestic creatures migrate to the island between the months of May and September, making it an ideal time to come and witness them in their natural habitat. This experience offers a unique opportunity to observe these gentle giants up close and take a dip in the crystal clear waters.
When it comes to swimming with whale sharks, be respectful and safe. It's important to note that Holbox is only safe for swimming with whale sharks when they are actively feeding. If you see the whale sharks resting or moving too quickly, it's best to stay away and not enter the water. During this time, you can still observe the whale sharks from the boat, but be sure to keep your distance and respect their space. Make sure to not get too close or touch the whales, as this can startle them and disrupt their natural behavior.
Swimming with whale sharks at Holbox is an amazing experience that shouldn't be missed.
Take a Holbox Boat Tour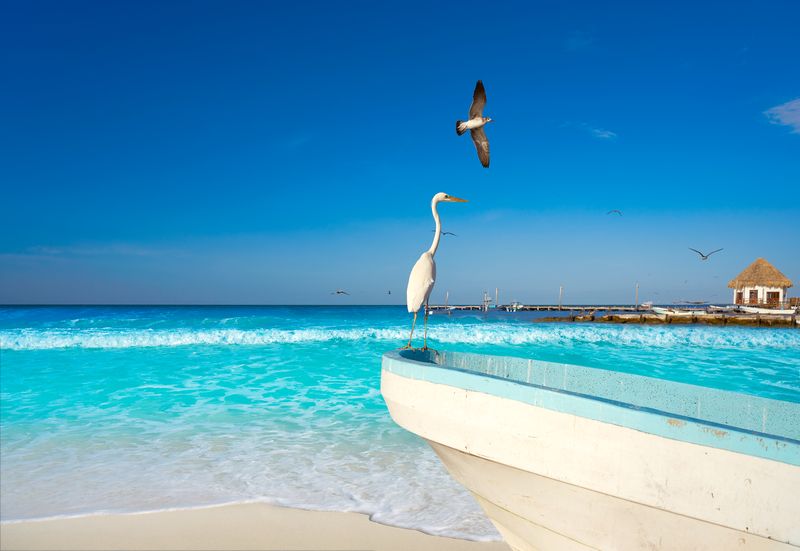 Experience the beauty of Isla Holbox from the sea with a boat tour. Holbox boat tours offer a unique way to explore the island and its stunning coastline, mangrove forests and small islands. With a tour guide leading the way, you'll learn about local history and culture while getting the chance to spot wildlife such as dolphins, stingrays, and sometimes even whale sharks.
The waters around Holbox are safe for swimming and snorkeling, so you can also jump in to experience the vibrant coral reef firsthand. There are a variety of boat tours available depending on your interests and budget, from sunset cruises to all-day trips that include visits to neighboring islands.
Don't miss out on this amazing opportunity to explore Isla Holbox from the water.
Visit the Isla de la Pasión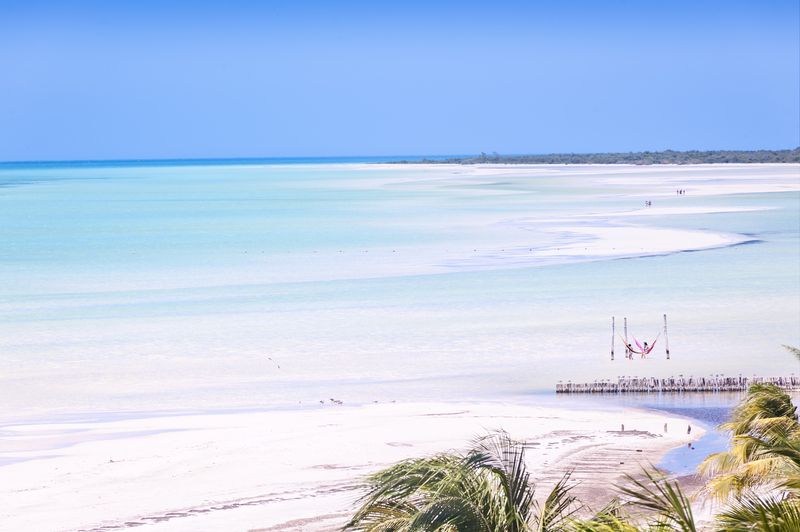 Isla de la Pasión is a small uninhabited island located a few kilometers from Holbox Island. It is known for its stunning white-sand beaches, turquoise waters and abundant wildlife. As Holbox continues to gain popularity as a tourist destination, more and more visitors are discovering Isla de la Pasión.
Getting to Isla de la Pasión is easy, as there are several tour companies on Holbox that will take you there. You can also rent a boat at the harbor and make your own way to the island.
Once on Isla de la Pasión, visitors will find an idyllic beach paradise, with crystal clear waters and white sand beaches that seem to stretch forever. There are many places to swim, snorkel and simply relax and take in the beauty of the island. The waters around the island are particularly clear and full of sea life, making it an ideal spot for spotting dolphins and other marine creatures.
Shop Holbox's Local Markets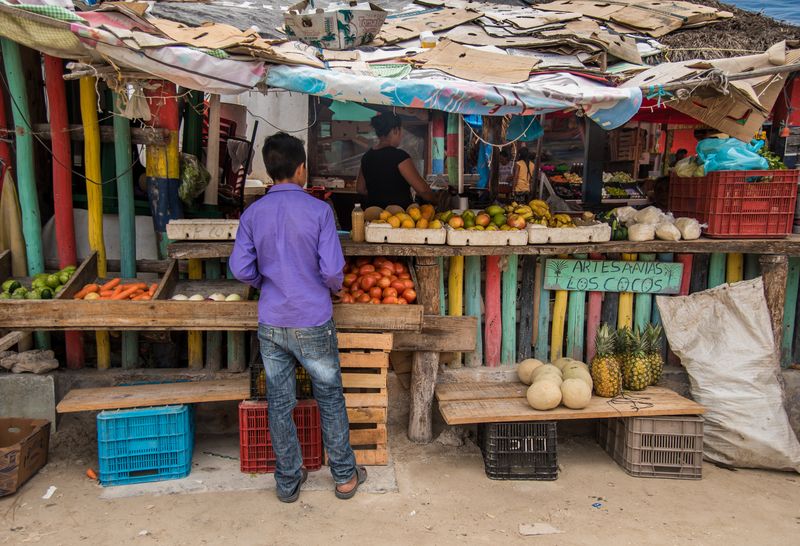 When visiting Holbox, it's worth taking the time to explore the local markets. From handmade jewelry and clothing to souvenirs, there are plenty of great finds on this beautiful island.
Holbox has all the essentials and you can find everything you need for your vacation in these markets. Be sure to check out the artisans selling their handmade items, and don't forget to purchase some gifts for the family. If you're looking for souvenirs, there are plenty of shops selling t-shirts, hats, and other memorabilia that will remind you of your time on Holbox Island.
Visit the Punta Cocos Beach Club
If you're looking for a fun day out on Isla Holbox, Mexico, then you can't skip a visit to the Punta Cocos Beach Club. Located on the north side of the island, Punta Cocos Beach Club is a popular destination for tourists and locals alike.
The club boasts a stunning beach and is has a lively atmosphere. You can lounge in the sun and cool off in the crystal-clear waters, sip a cocktail at the beachside bar and enjoy food from one of the local restaurants. There are also plenty of water activities to choose from, such as paddle boarding and kayaking.
Eat Delicious Food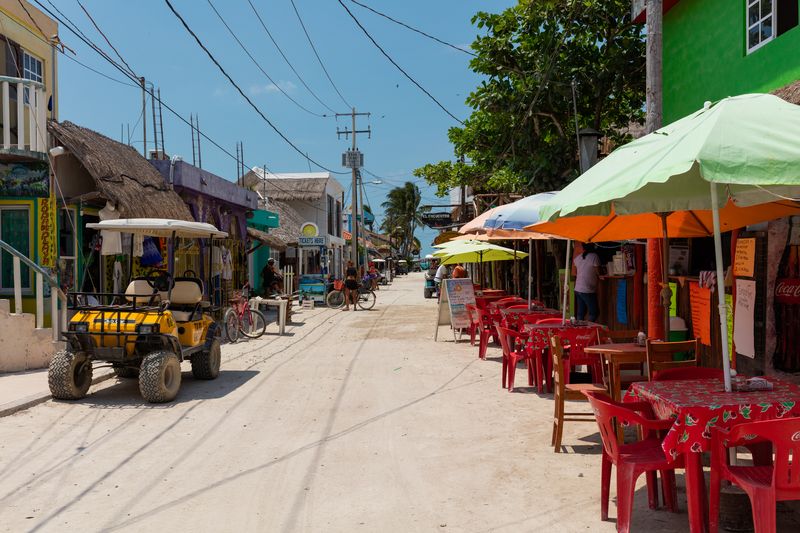 While a small island, Holbox is packed with delicious food options from budget-friendly to upscale restaurants. There is a large number of vegan restaurants in Holbox, so conscious eating is definitely available on the island.
You can also find affordable and tasty snacks from local beach vendors and at the central markets. And while the island is generally more expensive than mainland Mexico, it's safe to say, you won't go hungry in Holbox.
Watch The Sunset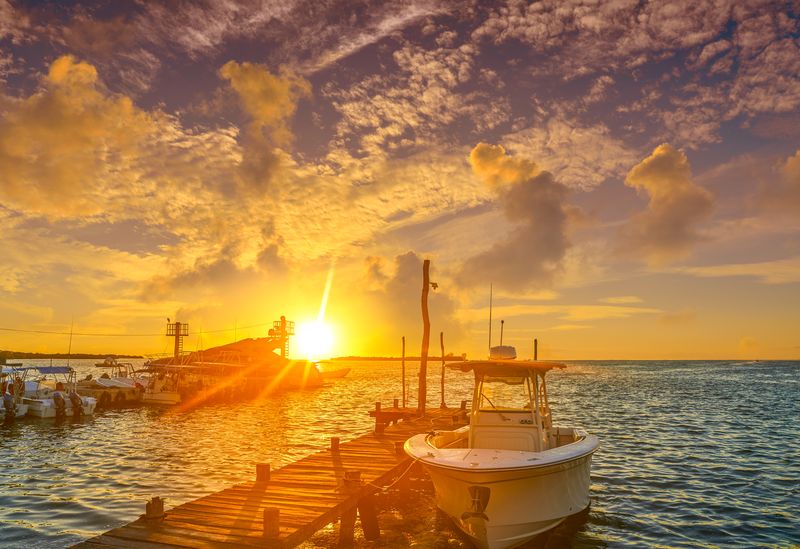 Nothing beats ending the perfect sun-bleached day as watching the sunset over the Ocean – and Holbox definitely serves up some incredible sunsets.
One popular spot to watch the sunset on Holbox is centrally located on Natural Pier. So, grab some beers, snacks and friends and bask in the beautiful sunset as it colors the island in a mixture of colors – maybe go for dip too.
Did you enjoy this article? You might like: