Looking for some fun weekend getaways from Los Angeles? We can help.
Don't get us wrong, we love Los Angeles. There's a lot going on in LA, from our family favorites at Universal Studios Hollywood, Disneyland and Knott's Berry Farm to beaches like Manhattan Beach, to LA's gritty downtown that's packed full of things to do.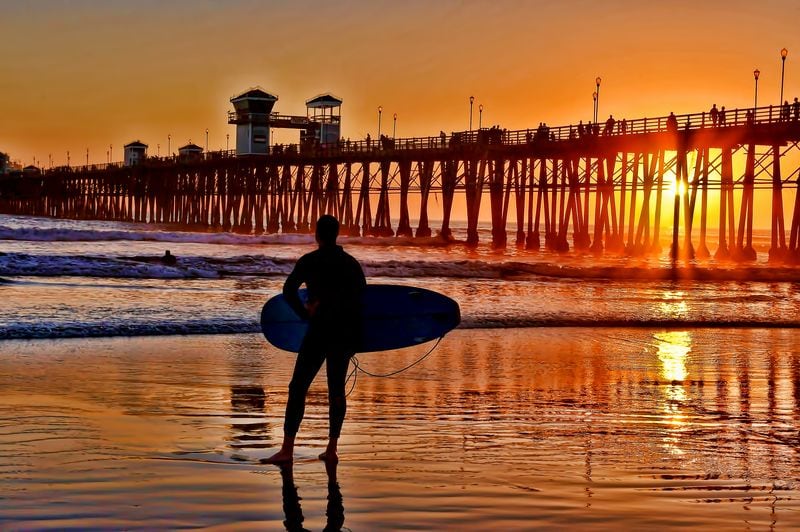 That said, LA can be a bit… much. There are a lot of people, the traffic is relentless, and sometimes you just need a break. So, like almost everyone in Los Angeles California, we've perfected the art of the weekend escape from the sprawl that is LA.
Here they are: our top picks for weekend getaways from Los Angeles, with ideas for couples, singles, and even family travel.
Weekend Getaways from Los Angeles
First up, if you don't already have one, our preference is always to rent a car in Los Angeles for a weekend getaway. Sure, there are bus or Amtrak routes to most of these destinations, but they're almost always less convenient, and you'll still need to Uber or taxi to your hotel and the local hotspots.
To pass the time behind the wheel, grab our list of the best audiobooks for road trips, and definitely check out our summer road trip packing list to help get organized for our picks for the best road trips from Los Angeles.
Palm Springs
Palm Springs is an easy weekend trip from LA. With typical traffic (if such a thing exists in LA at all), it should take you a little under two hours from downtown LA to Palm Springs. Along the way, there's a cool collection of mammoth wind turbine farms, and the cheeky Cabazon Dinosaur statues, and a lot of desert.
It's also only about an hour from Joshua Tree National Park (one of our other picks), so you can knock off two destinations in one weekend if you feel the need to explore.
Palm Springs itself still holds onto a lot of the old 1920 Hollywood glamour that first put it on the tourist map. There are plenty of beautiful resorts, great shopping and enough Instagram friendly spots to keep your camera busy for days. Make sure you book some time by your hotel pool with a cool cocktail in hand for the full Palm Springs experience.
See some of Palm Spring's cool and fun hotels on Travelocity now.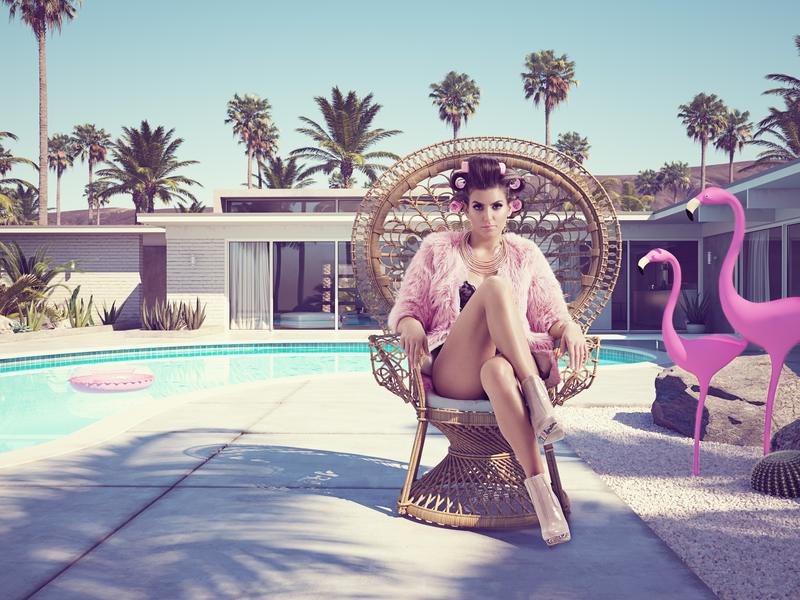 Desert Hot Springs
Desert Hot Springs is a smaller town that's sandwiched in between Palm Springs and Joshua Tree National Park. On our last day trip from LA, we decided to base ourselves in Desert Hot Springs, because it's known for having some of the best hot springs resorts near LA.
I'm so glad we did! Our family of four spent a few days at the mid-range Miracle Hot Springs Resort, soaking in the eight natural hot mineral pools (all at different temperatures). Heaven!
We visited over Spring Break, so we paid a small fortune for our room, but you can get a room for about a quarter of the price during low season, especially mid-week.
See prices and availability for Miracle Hot Springs Resort on Travelocity now.
After a long day of soaking our first night, we grabbed supper at Las Palmas Mexican restaurant, which is an easy 10 minute walk from the hotel. You'll never find our family much happier than when we're full of tacos at a hot springs resort.
Love hot springs, too? Check out our trips to Harrison Hot Springs Resort in Harrison, British Columbia, Hotel Termas de Papallacta, just outside of Quito Ecuador, or the Natural Hot Spring Travertines of Pamukkale, Turkey.
Joshua Tree National Park
The scenery in Joshua Tree National Park may well be some of the most unique you ever experience. It's about a two and a half hour drive from LA, making it an easy reach for a weekend getaway.
You'll definitely want to do some hiking in Joshua Tree, and there are a lot of options. Be prepared for a hot, dry desert climate that can cool off significantly at night.
Joshua Tree is also one of the best areas near Los Angeles to take in the night stars, since there's so little light pollution.
Joshua Tree is also a fantastic place to take in local wildlife, with over 250 species of birds, 57 mammal species, and amphibians and reptiles and insects galore.
If you're up for something fun, check out the tours and things to do around Joshua Tree on Travelocity. There's a hummer adventure tour of Jushua Tree, beginner rock climbing, a San Andreas Fault Jeep tour and more.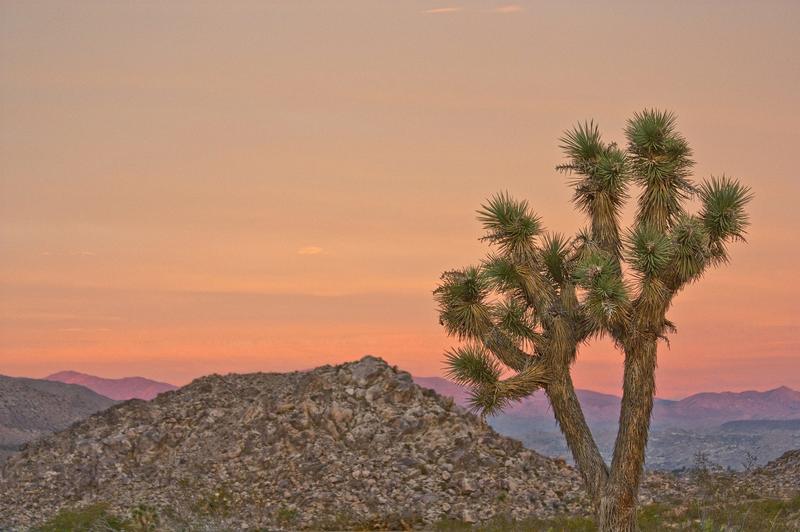 Las Vegas
I'm not sure why Vegas rarely makes lists of weekend trips from Los Angeles. Sure, it's four hours away from downtown LA, but it's so easy to rent a vehicle in Los Angeles, cruise down Interstate 15, and end up on the strip just a few hours later.
Just make sure you're loaded up on sleep before any weekend trip to Vegas. Every time we visit Las Vegas, it seems to be busier, there's much more to do, and we typically leave more tired than we came.
Whether you're a family, flying solo, or on a couple's or friends trip, your weekend trip to Vegas will probably include walking down the strip, stops at all you can eat buffets, and checking out amazing entertainment like one of the Cirque du Soleil shows.
Vegas can be exhausting. If you want to press the easy button on travel planning, check out Travelocity's Vegas vacation packages here.
Our last trip to Las Vegas was with the entire family, so we made sure to check out all the free family attractions, like the Bellagio Fountains, the volcano at The Mirage and the Circus Circus free shows. We did find that some things that we thought were free are now paid only, like the Shark Reef at Mandalay Bay and Stratosphere Tower Observation Deck.
One of our fun family finds this time was the around the world sampling tray at the Coca-Cola Store on the strip. For around $8, the tray has 16 different flavors of Coca-Cola products from around the world! The flavors are pretty varied, and include Inca Kola from Peru and Beverly from Italy.
We also got the eight sample float tray. It was a lot for the four of us, but we persevered and drank most of it! Small tip, if you're with a family or group, ask for a few extra empty cups so everyone can taste a little of each one.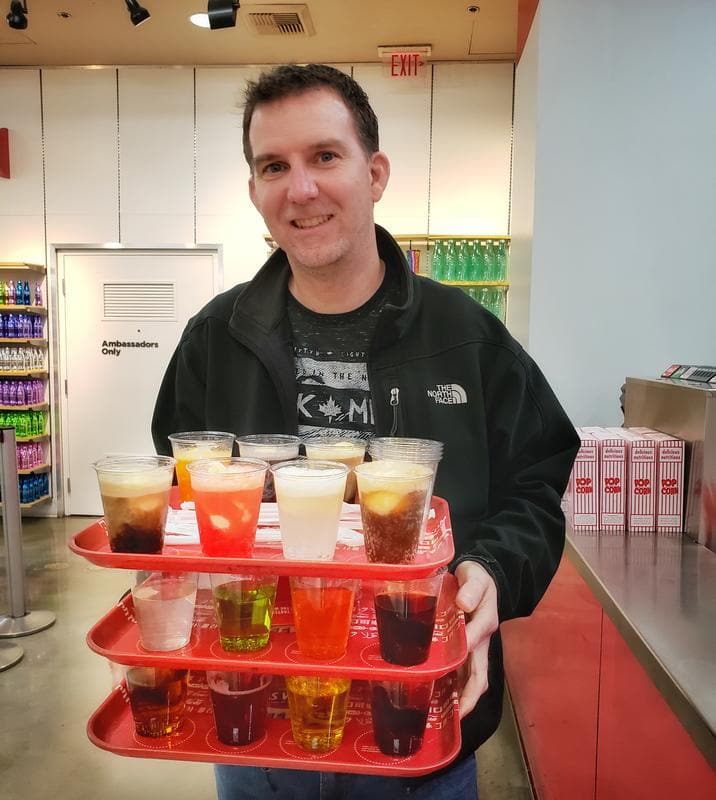 Catalina Island
Just 25 miles off the southern part of California, Catalina Island is a world apart. The island is accessible by boat and ferry as well as by helicopter. Most people make the trip by passenger ferry from mainland ports in San Pedro, Long Beach, Newport Beach or Dana Point. A round trip ticket on the Catalina Express from will cost about $37 USD.
Catalina Island is close to Los Angeles, but it has an entirely different vibe, and makes for a fantastic romantic weekend spent away from the bustle and hassle of the big city.
There's a surprising amount to do on this little southern California island. If you love outdoor adventure, you'll have a blast on the island's zip lines. Animal lovers will will enjoy the opportunity to embark on a Falconry Experience, where you can have a hawk land on your gloved hand and if the indoors is more your thing, you can also try your luck in the island's iconic casino.
Getting around is easy by renting a golf cart, grabbing a hotel shuttle, or using the Garibaldi public bus. There are plenty of places to stay as well, from intimate bed and breakfasts to tenting to 4-star country inns.
See some of the fun things to do on Catalina Island on Travelocity.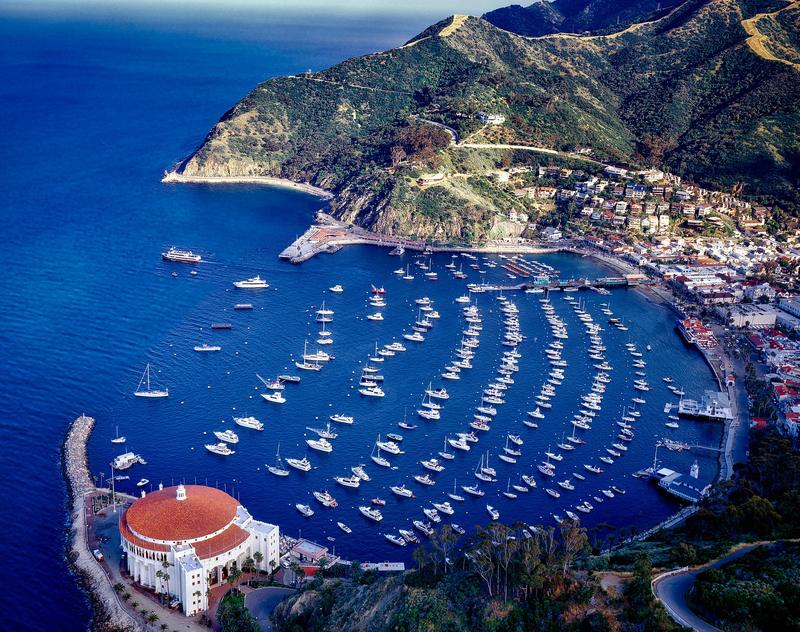 Ventura
Just under two hour's drive north from downtown LA, Ventura's coastline shows the true beauty of the ocean. It's mostly known for it's stunning beaches, but the downtown is a hub for the arts, food, music and culture as well.
The beaches in the area aren't crowded, even in peak periods, and you can even visit the uninhabited islands just off the coast by boat.
Need some help packing for the beach? Check out our family beach vacation packing list here.
Solvang
If you're interested in Norse culture and ready for a two and a half-hour drive, Solvang California is for you.
Solvang is a small city to the north of Santa Barbara that's known for it's Danish-style architecture, and many wineries and museums. If you are looking for a cultural experience, you will love the Elverhoj Museum of Danish History, while the Hans Christian Andersen Museum will take you to a fairy land.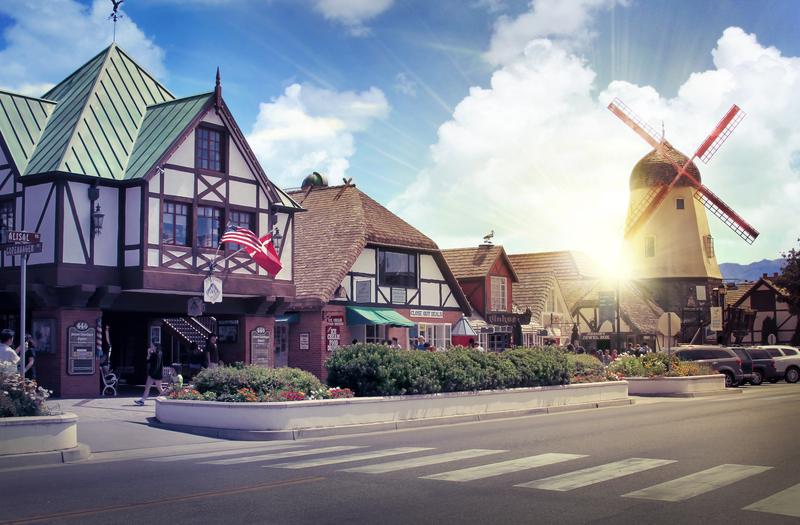 Temecula Valley
Temecula Valley is one of the areas closest to LA on this list at only an hour and a half's drive from downtown LA in good traffic (though in LA, that's usually rare). Temecula Valley offers plenty to do and to see, and it's a lovely spot that's hidden among lush, green hills.
The best way to explore the beauty of the area is by rising above it in a hot-air balloon – you can find many different types of flights leaving from Temecula. The valley has over three dozen wineries and restaurants that serve extraordinary food as well, so after marveling the scenery from above, you can spoil your taste buds with the local culinary specialties.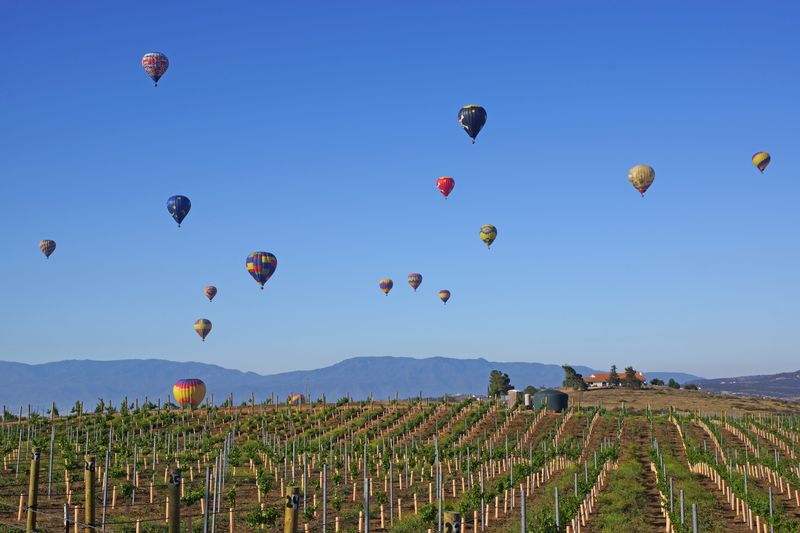 Laguna Beach
The one-hour drive from LA takes you to a city on a rugged, rocky coastline surrounded by rich vegetation.
Whether you're looking for a quiet beach where you can sunbathe undisturbed, or you just want to take a walk downtown to do some shopping and enjoy a gelato, or you want to go hiking on some spectacular mountain trails, Laguna Beach is the place for you.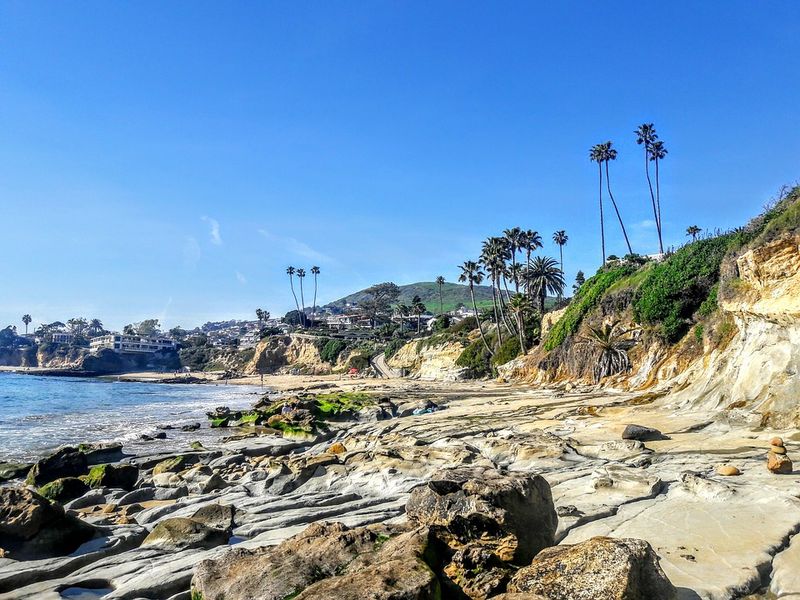 With plenty of things to see and do within a few hours of Los Angeles, there's nothing holding you back from getting out of the city for a few days to enjoy what southern California and Nevada has to offer.
So, what's your favorite pick for a weekend trip from LA?