Traveling with kids doesn't mean you have to spend your entire vacation visiting an endless string of family theme parks and Chuck E. Cheese restaurants. When it comes to family travel tips, the best places to visit are places that have something for everyone.
Denver, Colorado is a great city to visit. It has a lot of attractions that are perfect for both parent and child, whether you're looking for something educational or purely entertaining.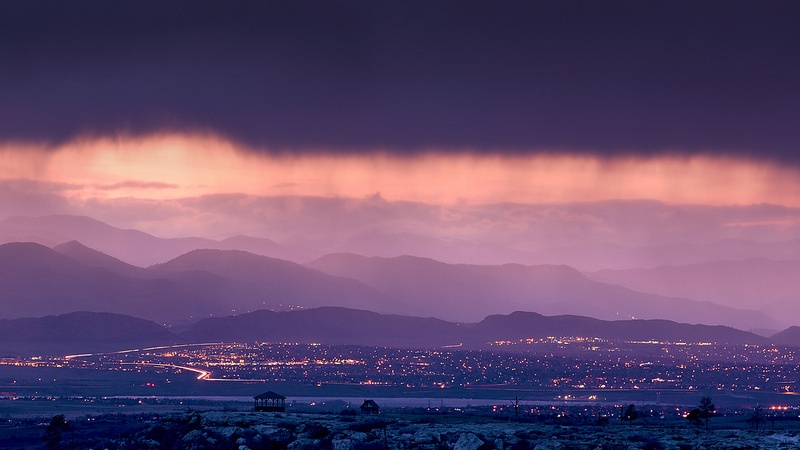 A Word About Saving Money in Denver
While Denver has a lot of fun attractions, things like admission tickets, hotels and airfare can add up pretty quickly.
Using the right rewards credit card and loyalty cards can help you afford an enjoyable and unforgettable family trip to Denver (or any other family vacation). You can use your miles to pay for the airline tickets and even the hotel stay. Find the best miles credit card offers, and then use your card to earn more points while you're on vacation.
Bonus Savings Tip: You can even save a little more by signing up for local deals through sites like Living Social. We do this a lot when we travel in North America and find that it's something most other travelers don't think about.
What's Fun To Do In Denver?
Denver has a lot to offer and many of the attractions are fairly inexpensive when compared to other cities. If you're looking for something to do while you're in the Mile-High City, here are some of Denver's best attractions to keep everyone in the family entertained.
Red Rocks Amphitheater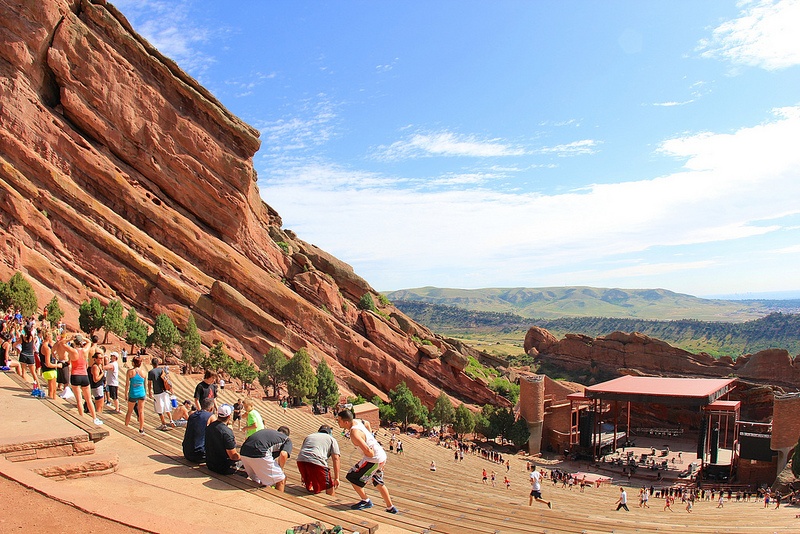 This outdoor concert hall has been a host to a variety of entertaining acts. The natural acoustics and beauty of the location give it a unique look as well as incredible sound quality. The view of the mountains from this location is simply awe inspiring and due to its unique nature, it attracts performers from around the globe.
You can get a feel for the amphitheater in this video of John Butler playing Ocean live at Red Rocks Amphitheater (HD Video).
Denver Botanic Gardens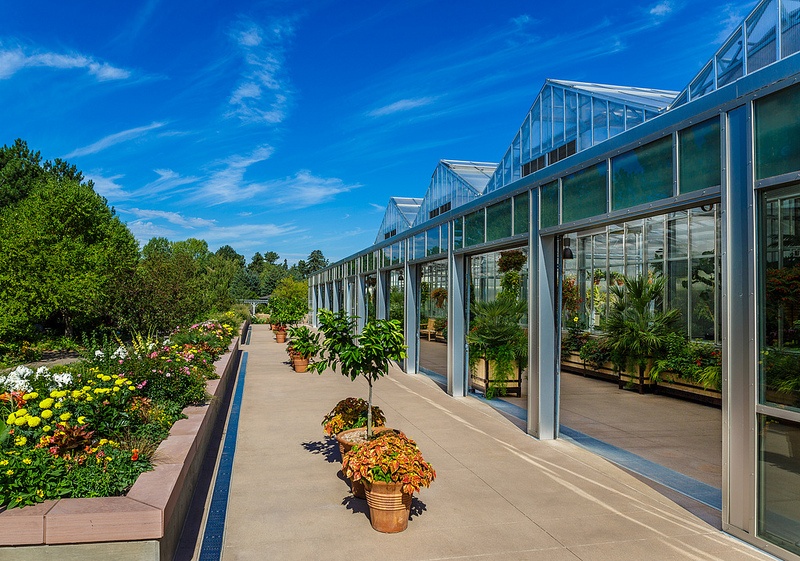 The Denver Botanic Gardens is a wonder of flowers. In fact, it includes over 15,000 species of plants from across the globe. Located in downtown Denver's Cheesman Park, you can take a guided tour or simply walk around and appreciate the plant life and the various sculptures scattered throughout the park.
Denver Zoo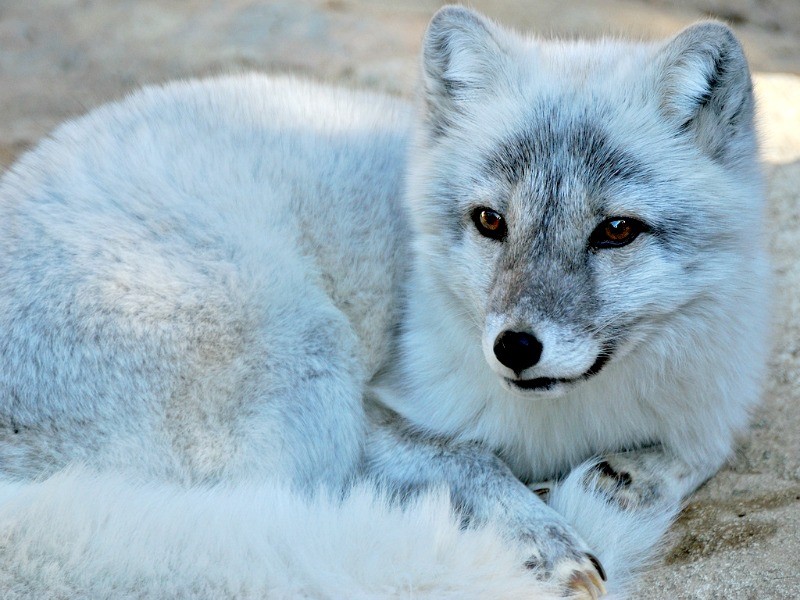 The Denver Zoo is an 80-acre facility with hundreds of animals from around the world. Some of its exhibits include Bear Mountain, Monkey Island, Predator Ridge and Wolf Pack Woods. Check their website for regular and special events. The zoo is located next door to the Museum of Nature and Science, so if you have time, you could plan to make a day of visiting both locations.
16th Street Mall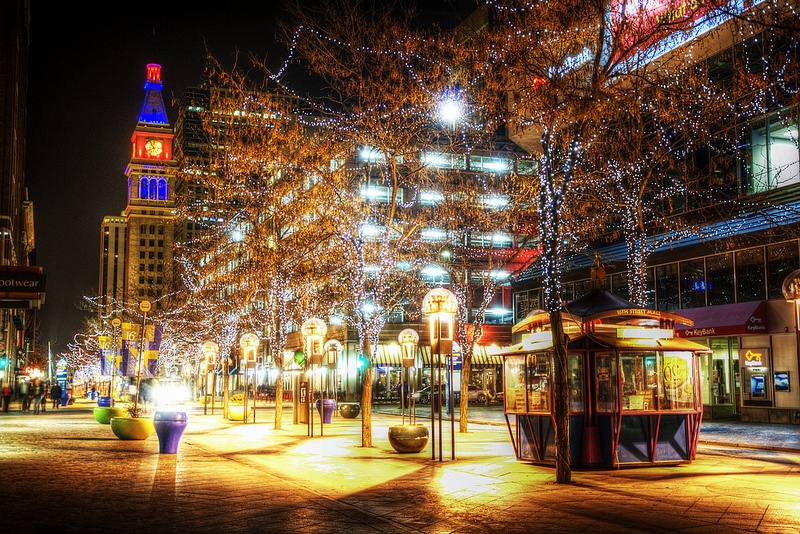 The 16th Street Mall is an incredibly long outdoor collection of shops, restaurants, event locations and more. Offering more than 600 different shops and events at any given time, you and the family could easily spend days exploring. No automobiles are allowed to drive down this stretch of road, so check on available parking before you drive over.
Children's Museum of Denver
In this child-friendly museum, the little ones can experience the world of nature and science using a hands-on approach. Instead of being worried about touching exhibits, children are encouraged to get their hands dirty. With tons of things to do, the Child's Museum has something for everyone. The Children's Museum of Denver also includes day camps and daily programs for every level.
Denver Museum of Nature and Science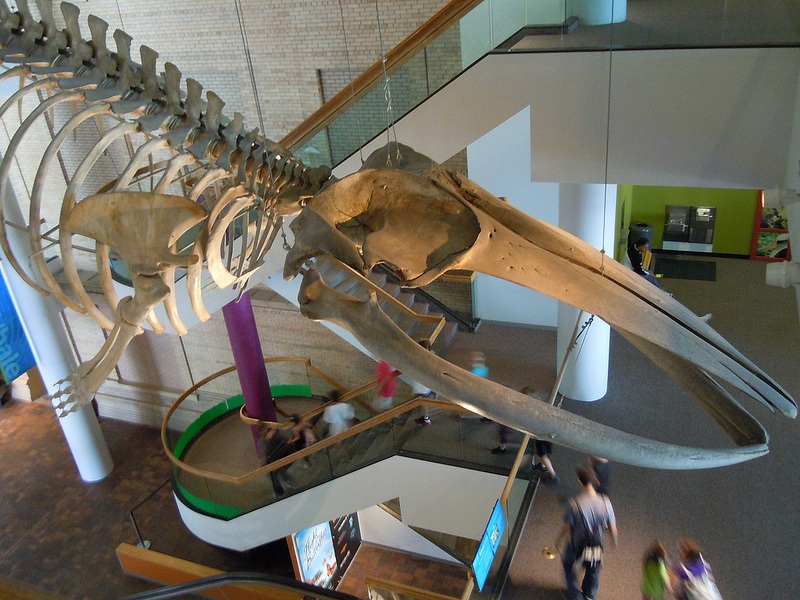 This museum is more than just a display of exhibits or collections of art. Learn all about the various stages of life that have been discovered in Colorado and its nearby neighbors. Visit the 3D IMAX Theater and be entertained by its bigger than life images. Catch a show in the Planetarium and geek out in the cosmos. Let your kids run wild in the Discovery Zone. Exhibits are constantly changing so if you time your trip right you can see exhibits from all over the world at the Denver Museum of Nature and Science.
Elitch Gardens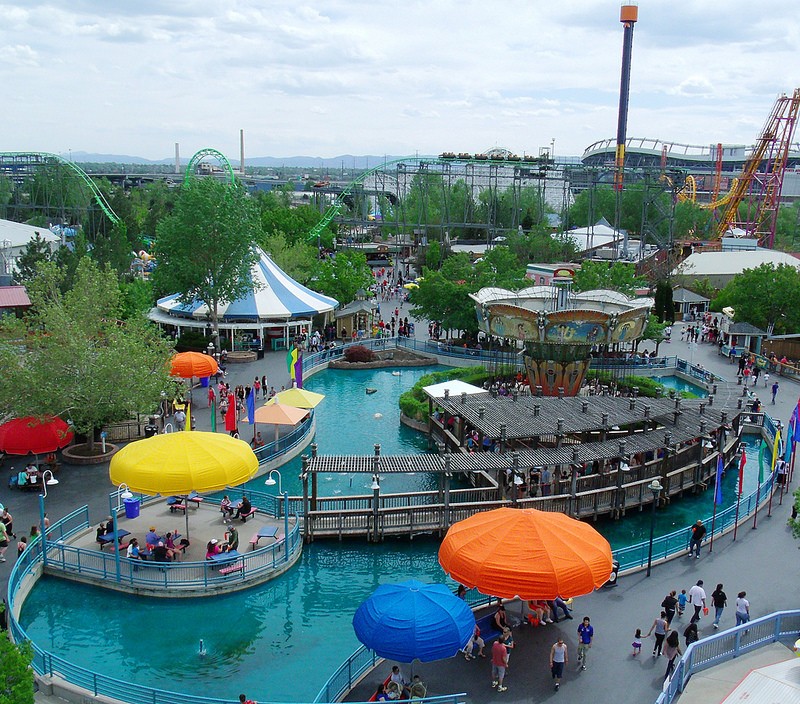 Elitch Gardens is more than a simple amusement park. Elitch offers rides, pools, concerts, "dive-in movies" and more. Featuring both an entertainment park and a water park, one ticket gives you access to both parks for the same price. Located in downtown Denver, Elitch Gardens is over 70 acres in size and is America's only downtown theme park.
Dave and Busters
Dave and Busters' Denver location is connected to the United Artists Theatres, providing a fun center for all ages. Enjoy the restaurant, arcade with attached bar, a movie theater and a variety of indoor activities all in one single location. This is a great spot to bring the older kids or even just a group of friends. The cards used for gaming can also be used in other Dave and Busters locations found around the United States.

These are just a small portion of what the Mile-High City has to offer the visiting family. Whether you are looking for educational venues or just need to let your hair down and enjoy yourself, Denver can provide an incredible experience for the entire family. There are plenty of great hotels but you can also find some amazing condo or home rentals. No matter where you choose to stay, you're sure to have the time of your life!
Great family hotels in Denver
If you're looking for a place with more room than a hotel, have you tried airbnb yet? Get a $35 credit toward your first stay! (and we get a credit too)!
The Airport Hotel – Homewood Suites Denver International Airport
If you're staying at the airport, this is a great bet. It gets great ratings, has a breakfast buffet and clean rooms.
The Downtown Denver Hotel – Embassy Suites by Hilton Denver – Downtown / Convention Center
With great ratings and a great location, this rates highly with families. There's a lot to do here, with a swimming pool and free shuttle service.
Looking for some fun out of the city?
Check out our articles on family fun in Canon City and Colorado Springs.