Here's a little secret of ours: we're now living in one of the most beautiful areas in Canada, and we've hardly begun to explore it.
So we were thrilled when Kamino approached us to share a hike through our new city. Kamino is a great app for travel that lets you make and share urban hikes on your smartphone. While most hikers head out of the city to stretch their legs, Kamino features in town urban hikes with a strong emphasis on local sights and activities.
This suits us fine as we love exploring the cities we stay in when we travel. Whether we're going for a walk through the colonial centro of Merida in Mexico, checking out a flamenco bar in Seville, strolling through the squares in Madrid, or wandering the maze-like streets of Marrakesh we love walking around town.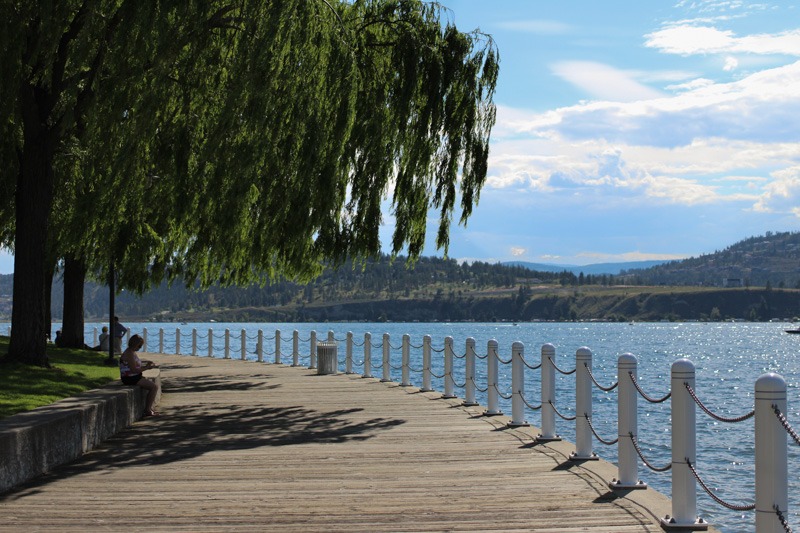 It's a cool concept, so we thought we'd kill two birds with one stone: Check out the Kamino app and explore the beautiful waterfront in Kelowna, British Columbia. Our trip around Kelowna takes you along the waterfront of Okanagan Lake, one of British Columbia's longest and deepest lakes. Lake Okanagan is even said to have its very own lake monster, a giant serpent-like beast named Ogopogo though it's been a few years since its last "sighting". We created our hike to guide you around the festivities on Canada Day, but you could take the walk anytime.
Hint: Our hike may or may not involve ice cream, grilled cheese, an Ogopogo sighting and yoga on a stand up paddle board.
We planned our own trip around our city, but you can also follow someone else's hike. Like all other Kamino hikes, ours includes photos and a map with GPS to help guide you  around.
First, a few sneak peeks at what we found in Kelowna before we dish a bit more on Kamino.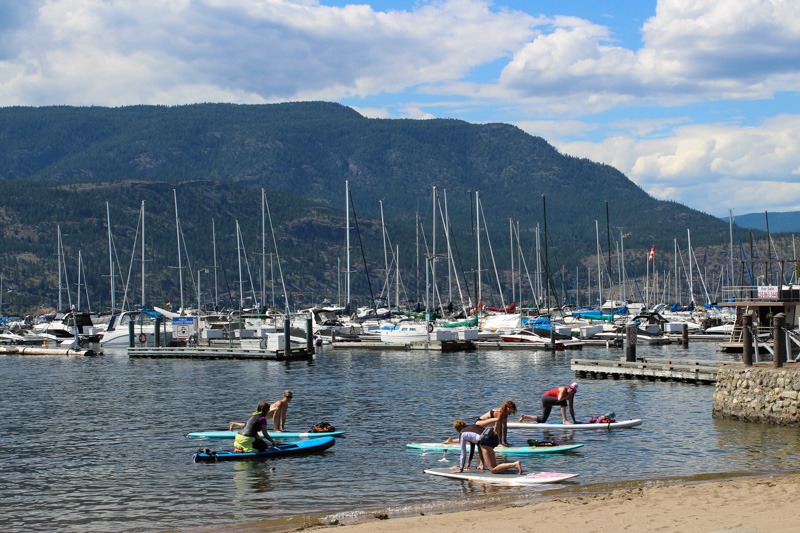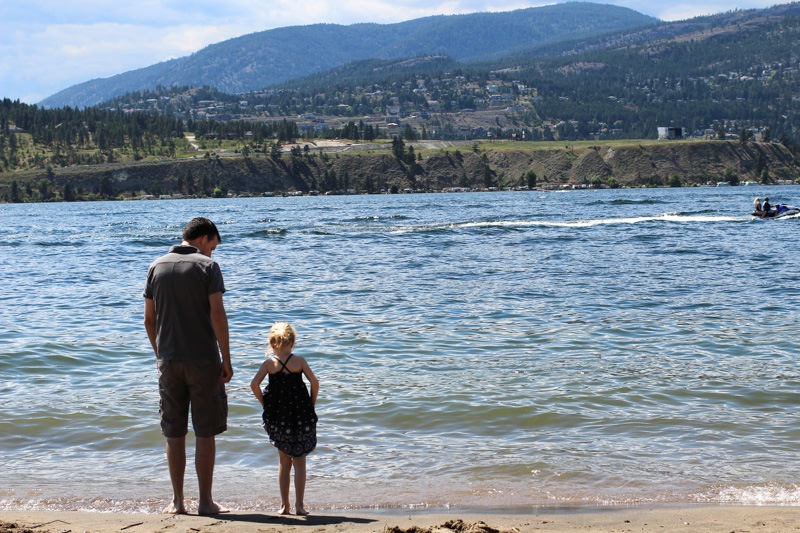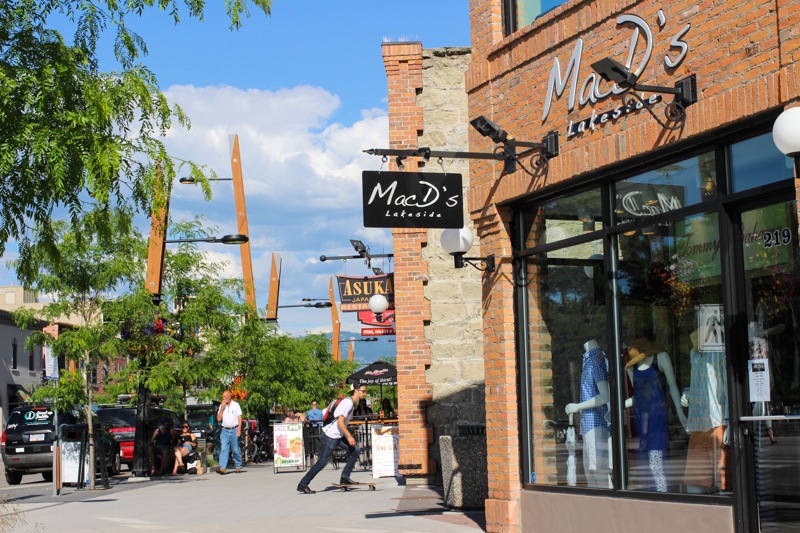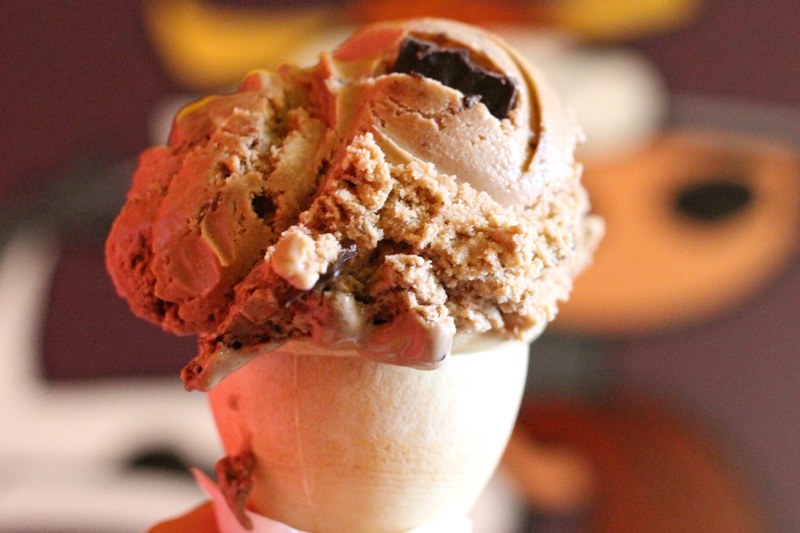 So, what did we think of Kamino?
I had a lot of fun creating our walk for others. We snapped a few photos and I used the website version of Kamino to upload our photos and map out our walk. With nine stops and a dozen photos, it still only took me about 10 minutes to create our walk for others to use. I was really impressed with how quickly Kamino let me create my hike and even more with how easy it was to go back and edit.
I also browsed the hikes on Kamino and found a few walks that I'd love to try out firsthand. The Local's Guide to Waikiki, Hot Times in Old Town San Diego and Tokyo for the Food Lover all sound like great walking experiences. Check out the featured hikes and featured hikers list for more inspiration once you have the app installed.
What I liked.
My Verdict?  Kamino is well designed, fast and beautiful to look at. Kamino could definitely be a great tool to use while planning your next trip, especially for travelers who love to explore on foot, like we do.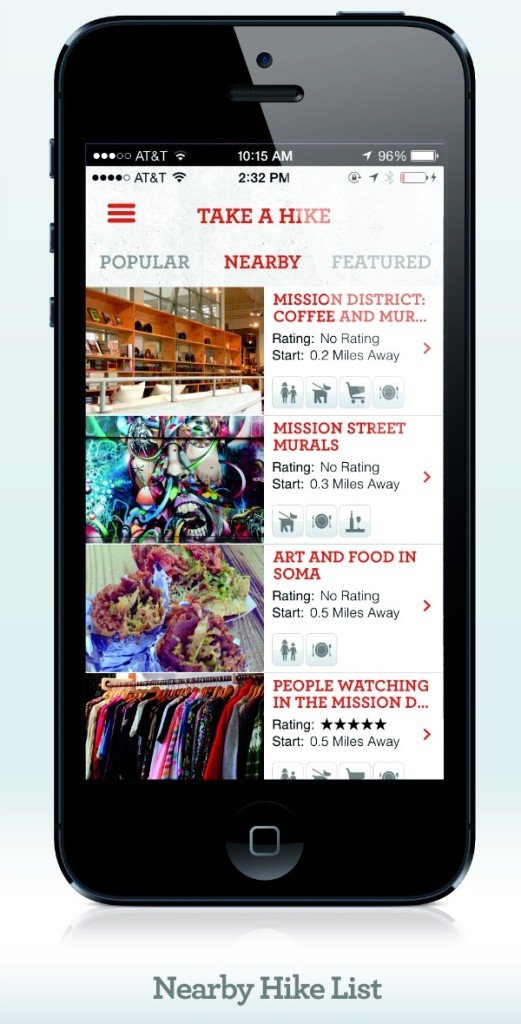 I'm honestly looking forward to taking Kamino for a spin on our next trip. I would love to use it for a walking tour of a new neighborhood, complete with stops for great coffee shops, parks and hangouts. I usually spend a lot of time mapping out the places we'd like to see on our smartphone and love the idea of having a walking tour already created by fellow travel enthusiasts.
What didn't we like?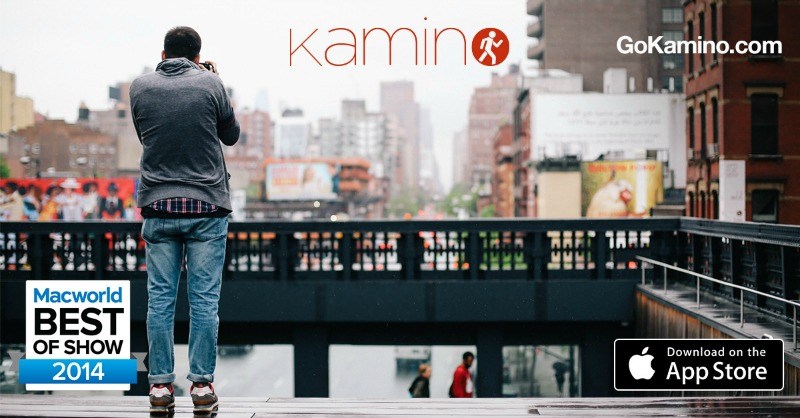 Since Kamino's a newer app, there aren't hikes for every city. That said, they seem to be adding walks at a blistering pace: I saw two new hikes go up in the hour after I created ours.
For now, Android lovers are out of luck; there isn't an Android app for Kamino, though we hear there is one in development.
A Little More About Kamino
Kamino lets you find hikes on the fly, wherever you are, and lets you get insights from travel experts and local gurus on the best hikes in town. You can find hikes tailored to your own interests, whether you're looking for a dog or kid-friendly hike, or one for a night out with friends.
Kamino's hikes have a built-in GPS system to help always get you to your destination.
You can download Kamino on iTunes, or use Kamino on the Kamino website. An Android app is on its way.
You can also find Kamino on Facebook and Twitter. Thank you to Kamino for inspiring us to finally check out our beautiful city!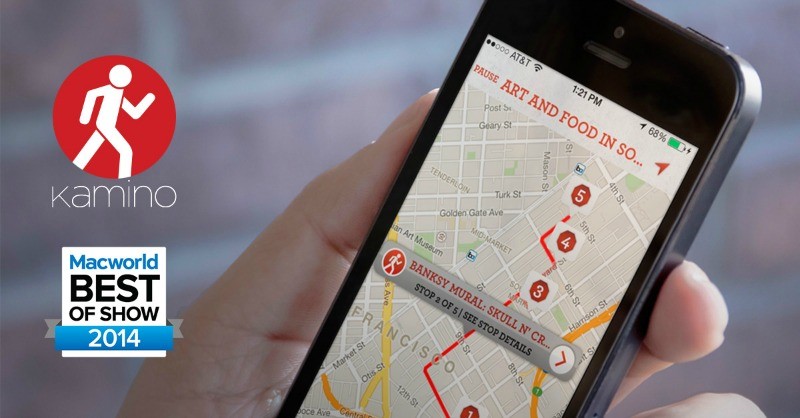 This post was sponsored by Kamino, but they didn't tell us what to write, and they definitely didn't ask us to giggle at the people on stand up paddle boards doing yoga, or encourage us to eat too much ice cream. Way too much ice cream. And grilled cheese.