Looking for the best things to do on the Oregon Coast? We just finished up a fun family road trip along the Oregon coast and decided to share some of our favorite places and activities with you.
The Best Things to Do on the Oregon Coast
Any good Oregon coast road trip itinerary will start and end with an oceanfront view. Sure, there's a lot to do here besides taking in the beaches and coastline, but we've made special note of can't miss vistas, plus notes on unique things to do, as well as tips for what to do if it's raining or the weather's a little off.
Our road trip started in Portland, and then followed the coast from the top of northern Oregon in Astoria, down south and finally ending in the Samuel H. Boardman State Scenic Corridor near the California border.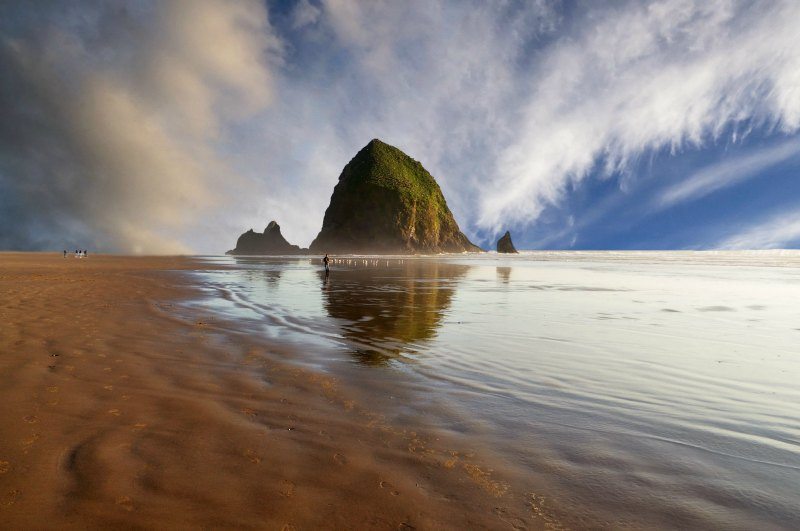 Where to Stay
We love the road trip, but we're not fans of the standard, tired, road trip motel. Wherever we travel, we look for a clean, stylish and affordable place to stay.
There's tons of places to stay in Oregon however clean, affordable, stylish motels are surprisingly hard to find, especially in popular tourist spots like the Oregon coast. When Motel 6 asked us to try out some of their newly renovated properties we were keen to give them a try. The renovated properties have flat screen TVs and stylish bathrooms, plus wood style floors (which I love, as wood seems so much cleaner and fresher than carpet).
Scroll down to see pics and our take on our favorite Motel 6 in Lincoln City, Oregon.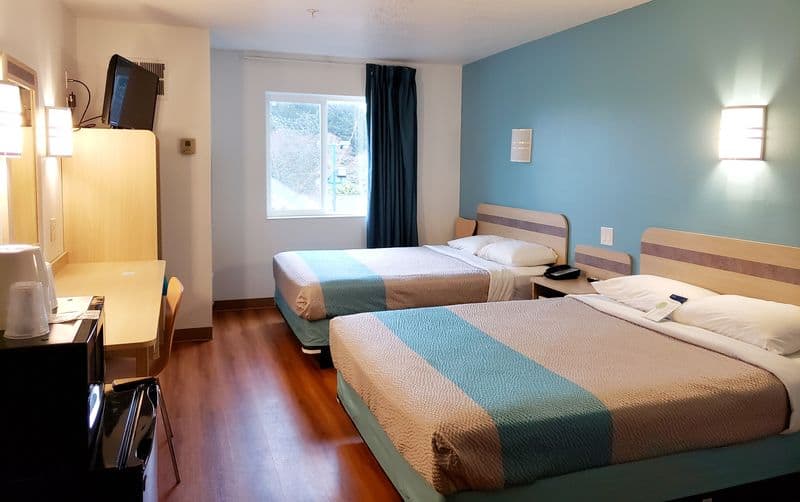 Where to Eat
There's no shortage of great grub in Oregon, but the coast is best known for fresh seafood and, lately, a booming craft beer scene. Plus, as any hard core road tripper will tell you, road trips also mean diner food and lots of it. We also kept this a budget trip, so we made good use of our Motel 6 fridge to self cater.
What to see and do on your Oregon Coast road trip
Wondering what to do on the Oregon Coast?
The Pacific Northwest's Oregon coast is home to rugged cliffs, secret coves, seemingly endless beaches, and amazing marine life.
Our route along US Highway 101 takes you from Astoria in the North, all the way down to the California border in the south, traveling past historic lighthouses, charming seaside towns, giant sand dunes, and beautiful national and state parks. You can start at the stunning Lewis and Clark National Historic Park near Astoria at the south, and weave inland to check out the Crater Lake National Park near the California border.
Portland
Portland is Oregon's largest city, and well known for its cool and hip vibe. It's a great city to land in but since we were more interested in visiting the coastal areas of Oregon (Portland is over an hour from the nearest beaches), we didn't spend much time in Portland itself. If you're interested in visiting Portland, make sure to check out it's many parks, microbreweries and coffeehouses as well as the iconic Washington Park.
Astoria
Astoria is one of my very favorite Oregon coast drive attractions. I've stopped by here many times, and love the gritty, historic vibe of this little city.
It'll probably look instantly familiar to you, as Astoria was home to filming plenty of TV shows and movies, from Kindergarten Cop to the Goonies.
We had a great meal at Buoy Beer Co., which is perched right on the water, but there are plenty of other cool micro brew pubs here.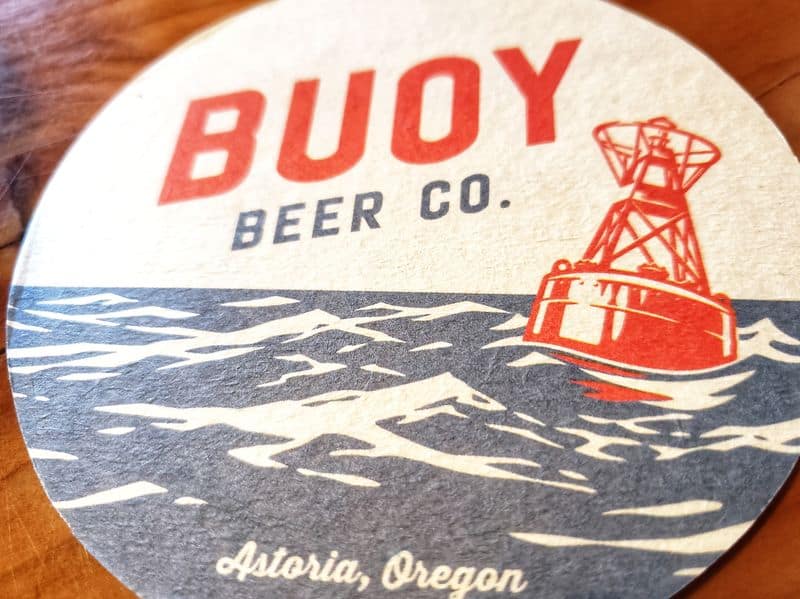 Astoria sits at the mouth of the Columbia River, and the old harbor is now home to some cool restaurants and fancy hotels. Be sure to check out beautiful Fort Stevens State Park, plus the Military Museum with gun batteries buried in sand dunes. There's plenty of hiking, biking, camping and a pretty beach near the Peter Iredale 1096 shipwreck.
If you're looking to while a way a little time in town, check out the Astoria column (and it's great view over the city) as it's worth a stop, plus the Columbia River Maritime Museum, and the Astoria Riverfront Trolleys are fun as well.
You really can't miss the Astoria-Megler Bridge, with it's striking steel frame architecture and beautiful views. If you have kids (or you're a kid at heart), you may want to pop even further North to visit Great Wolf Lodge water park, about two hours north of Portland closer to Seattle. If you take the #5 highway from Portland to Astoria, it's only an hour out of your way. We stayed a night, and wished we'd had a few more days to spend there! Check prices here.

Cannon Beach
Cannon Beach is one of the most photographed landmarks along the Oregon Coast, and one of the top must-see Oregon coast road trip stops. It may not be the most unique thing to do on the Oregon coast, since it's so popular, but it's an absolute must visit.
There's a bustling little town here with some good food (stop by Bruce's Candy Kitchen for sure), plus the whimsical DragonFire Gallery, and wine and beer tastings at the cute but touristy Wine Shack.
The landmark Haystack Rock protrudes 235 feet out of the Pacific, and it's well worth a visit. The day we visited, it was pouring rain, but we managed to get a break just long enough to see Haystack Rock peeking out among a dark sea and moody storm clouds. Even on a bad day, it's stunning.
On a clear day, take time to walk along Cannon beach itself, which has some wonderful tidal pools, and see Haystack Rock up close.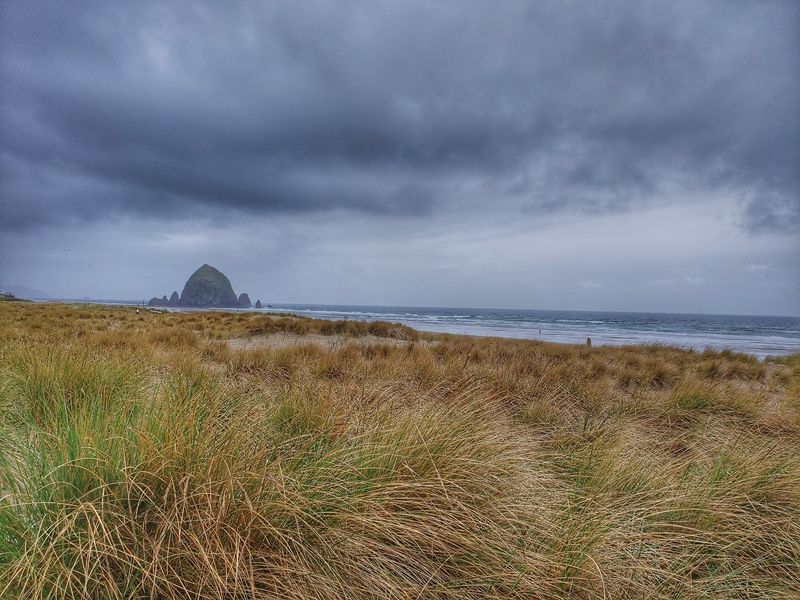 Rockaway Beach
Rockaway Beach is a charming seaside village of just over 1,000 people with a picturesque beach. Make sure you stop by the Beach Bakeshop for home baked and delicious treats. I loved the scones, but you can't go wrong with any of the treats here.
Take the time to go down to Rockaway Beach wayside, a cute little beachfront stop with public parking. There's a playground, restrooms, and the main attraction, a stunning view of the off-shore Twin Rocks. Animal lovers like me love the friendly squirrel family that makes its home here.
You can also catch a ride on the Oregon Coast Scenic Railroad here, or in nearby Garibaldi below.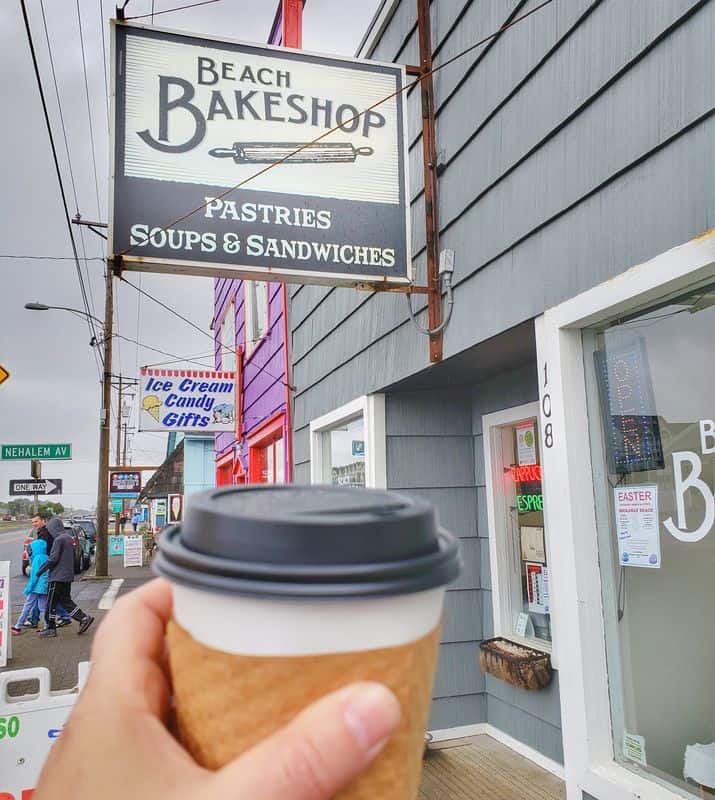 Garibaldi
If you enjoy trains like me, or just like taking a relaxing ride with great scenery, check out the Oregon Coast Scenic Railroad. It's a slow ride with plenty of stops in a historic 1925 steam train. The train runs from Garibaldi to Rockaway Beach (you can depart from either town).
If you have time, the Garibaldi boat basin is also a fun place to take a stroll and check out the working docks and boats.
Tillamook Creamery
Honestly, we stopped by the Tillamook Creamery on a whim because it was rainy and we were looking for a break from the rain.
Turns out, it's a huge tourist attraction, with a packed parking lot, and a remodeled interior. On the plus side, there's free cheese tasting that makes the wait well worth it. There's a new building, with the sampling area upstairs, and a huge gift shop with Tillamook things to purchase.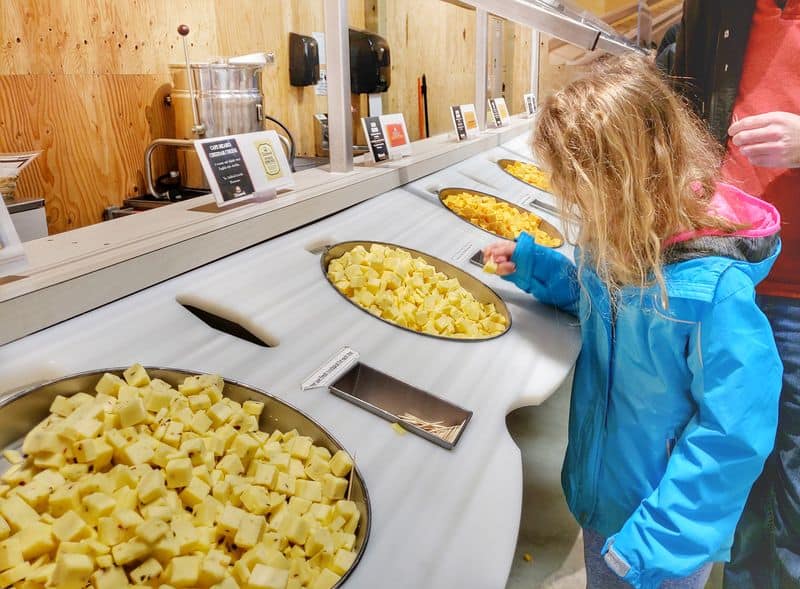 Lincoln City
We spent a good chunk of our time in Lincoln City, one of the most popular small towns along the Oregon Coast.
There's a great mix here of stunning scenery, cool shops, great food, and plenty of activities. The top draw here is the beaches, which stretch for seemingly endless miles along the coast. They're perfect for beach combing, playing in tidal pools, and long, leisurely walks. We spent time both on the beach in town (which we accessed near Chinook Winds Casino) and Siletz Bay beach.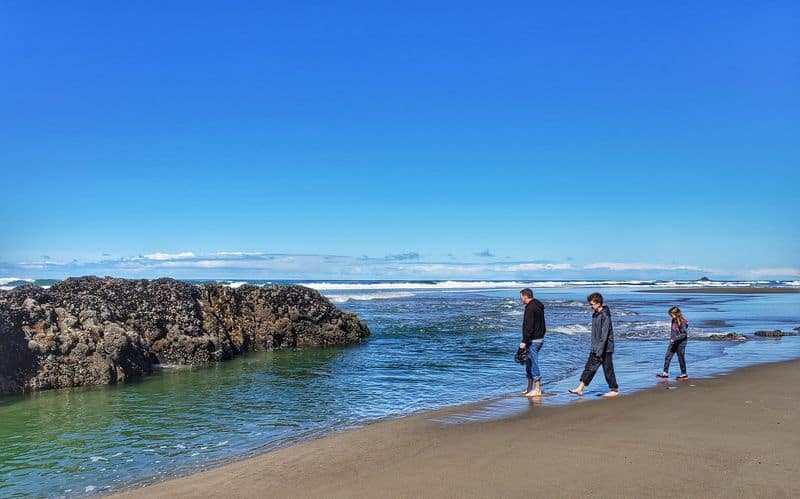 Siletz Bay beach is long and packed with driftwood and tons of people enjoying campfires along the water. There's also tons of harbor seals and lots of people crabbing and clamming along the mud flats in the area.
Make sure to stop by Eleanor's Undertow at the public beach access in Siletz Bay for some delicious ice cream.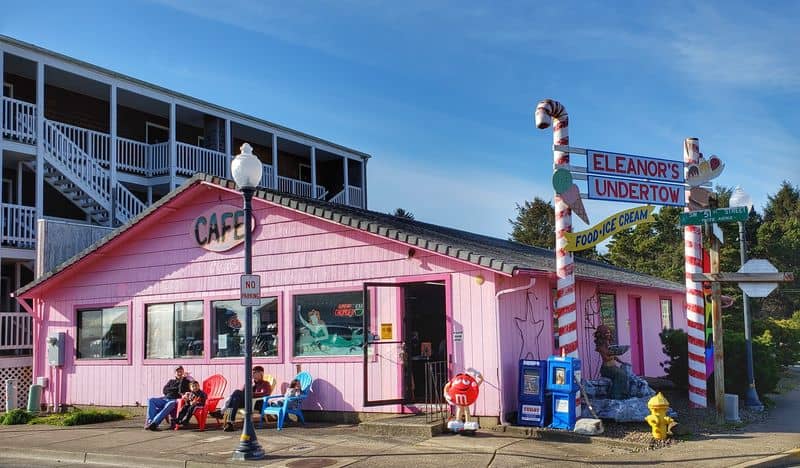 We spent a few days in Lincoln City riding out a blast of rainy weather, and found some fun indoor things to do in town. There's a decent movie theater, and a smallish outlet mall, but we really loved Prehistoric. This small shop dinosaur themed shop specializes in authentic and manufactured fossils, plus has a cool selection of gemstones. There's also a cheesy but fun animatronic baby T-Rex out front that the kids loved.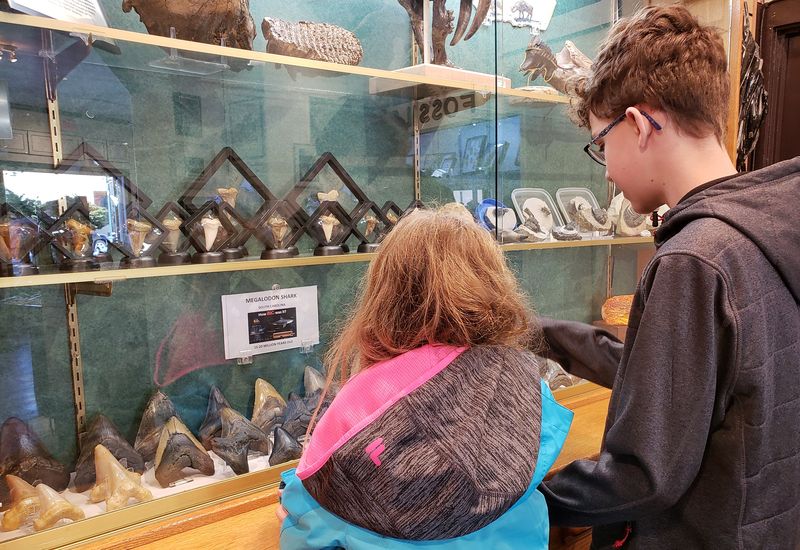 We had a great breakfast at the Pig n' Pancake, which serves typical breakfast American fare and makes a great waffle. The rest of the time we grabbed some to-go meals at the local Safeway and IGA grocery stores and heated them up in our motel microwave.
While we were in Lincoln Beach, we stayed in the the newly renovated Motel 6. Forget whatever you think about motels – this was a clean, stylish and affordable place to stay with some rooms overlooking the Oregon bay. This motel is part of Motel 6's newly renovated properties and even the furniture here was a little different, with a clean, comfortable and contemporary style.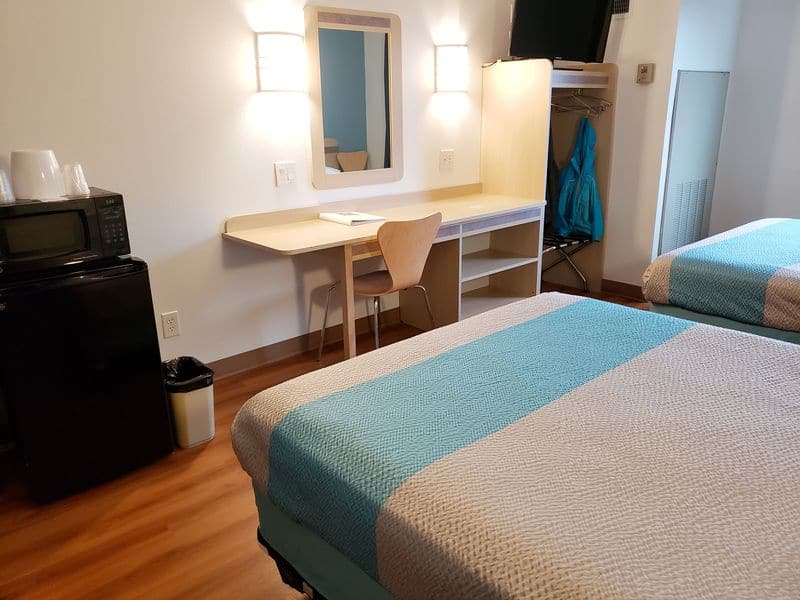 We've long been fans of the Motel 6 renovated properties. We stay at the Swift Current, Saskatchewan, property almost every year on our yearly road trip to visit family in Western Canada. It's a great value and we love the clean and simple lines!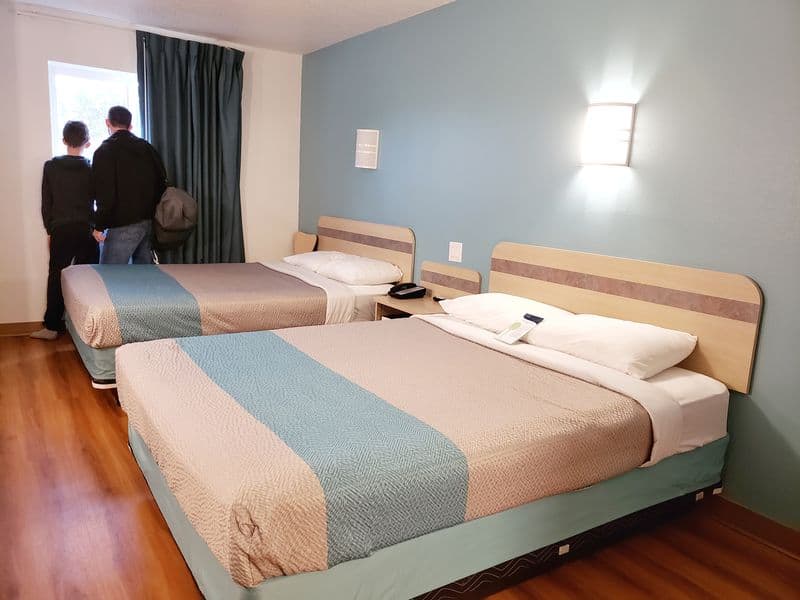 Depoe Bay
Just south of Lincoln City is Depoe Bay, one of the best places in Oregon to watch whales. Most people go to see the nearly 20,000 gray whales that migrate from mid-December through mid-January on the way to Baja Mexico or in March to see them migrating back up north.
There are plenty of tour companies that will take you out on the water, but the Whale Watching Center is a great place to start. You can watch from the windows to catch a glimpse of orcas, humpback whales, dolphins, and even the occasional blue whale.
Ainslee's Salt Water Taffy is well worth a stop to curb a sweet craving and there are stunning views from Tidal Raves if you're up for a seafood meal.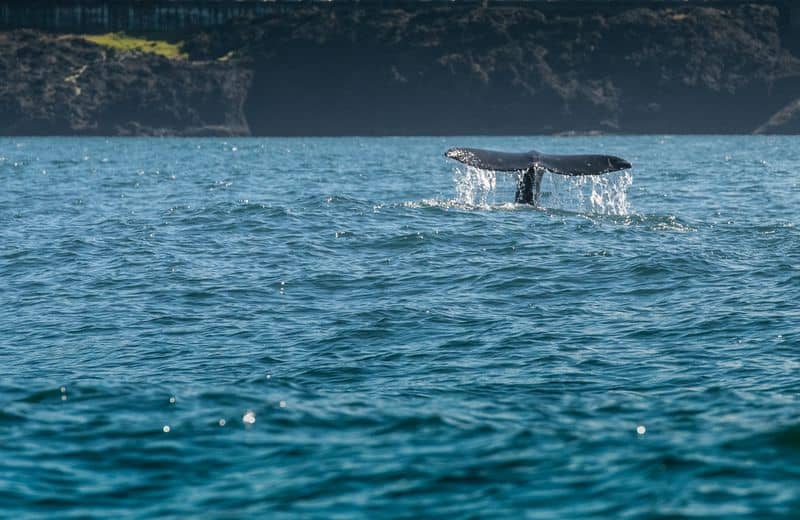 Devils Punchbowl
Just south of Depoe Bay, on your way down to Newport, lies the Devils Punchbowl State Park. The walk to the Devils Punchbowl is only safe at low tide, but the walk itself is a wide and fairly easy stroll. There's a small waterfall, and plenty of tide pools for exploring. Do not hike to the Punchbowl during high tide, as it's dangerous!
Love wine? Oregon's wine region, Willamette Valley, is home to over 550 wineries and is only a short hour's drive to the interior. Willamette Valley runs south of Portland through Salem and down to Eugene.
Nye Beach, Newport
Nye Beach is a wonderful place to hunker down for the night. It's a scenic beach town with lovely bakeries and bookstore. The Chowder Bowl at Nye Beach is a local's favorite for, you guessed it, fresh chowder.
If you tire of the small town vibe, nearby Newport offers plenty of activities and food options. Newport also has two historic lighthouses that are worth checking out. One is called the Yaquina Bay lighthouse and the other is the Yaquina Head lighthouse.
Newport is also known as the Dungeness crab capital of the world, so it may be worthwhile to take in some seafood at the highly recommended Local Ocean Seafoods while you're there. On your way from Newport to Cape Perpetua, stop by the cute The Chocolate Frog shop for homemade candy, saltwater taffy or ice cream.
Pocket book a little light? You can go on your own clam dig or crab hunt and cook your own seafood delights to help keep your costs down while in the area. Check out this page for some of the best crabbing sites around Newport.
Cape Perpetua
Cape Perpetua offers a stunning view over the local coastline.
This is dramatic coastline, with scenic attractions with names like Devil's Churn and Thor's Well, which are both worth a visit. If you're looking for something less dramatic, stop by the cute Little Log Church. Nearby, you'll find craft beer at Yachats Brewing + Farmstore.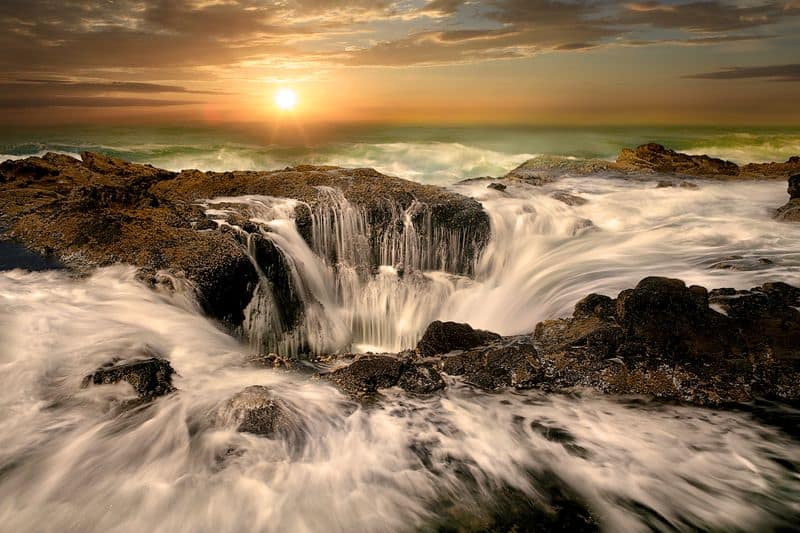 Florence
The sea lion caves in Florence are a series of interconnected caves and caverns about 11 miles south of Florence. It's a privately owned sanctuary, so there's a charge to enter. It's a wild place, the USA's largest sea cave and a year-round home to the Steller sea lion.
Take time for the easy hike nearby at the pretty tree covered Hobbit Trail to the ocean.
Heceta Head Lighthouse
Heceta Head Lighthouse was built back in the 1890's and is as charming and historic as that date suggests. It's still active, and you can visit at night to see the lighthouse in action.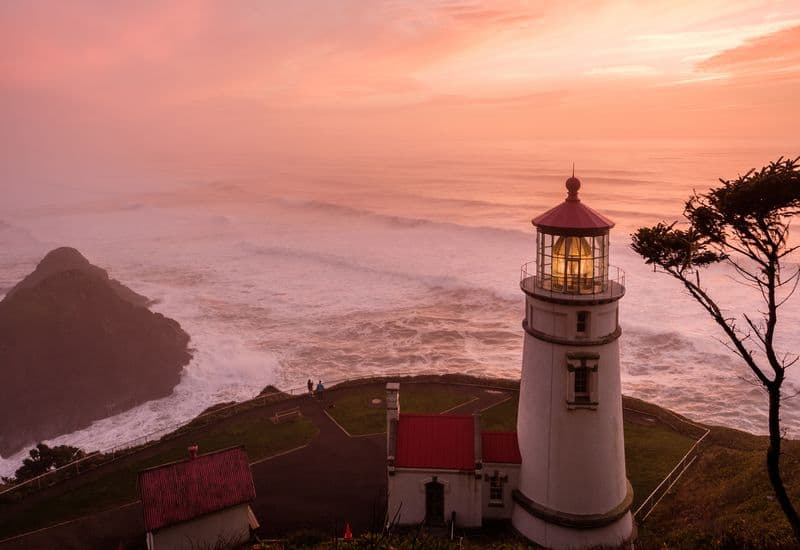 Oregon Dunes National Recreation Area
The Oregon Dunes National Recreation Area is the largest stretch of coastal sand dunes in North America.
Sand dunes tower up to 500 feet above sea level, and are perfect for ATV play, hiking, sand boarding and sightseeing. The Oregon Dunes Visitor Center near Reedsport is a great place to start, and packed with information about local wildlife and activities.
One of Charles' favorite offroad memories involves driving a dune buggy over the Oregon dunes and getting himself into a little trouble back in the day. Needless to say, it's best to follow the rules while riding the giant dunes however if you enjoy atving, 4x4ing or motorbiking then this area shouldn't be missed and is one of the best sand areas in the country.
Shore Acres State Park
Shore Acres is a chance to immerse yourself in Oregon's flora and fauna. Set among sandstone cliffs, there are two rose gardens and a Japanese garden. Plus, you can see one of the tallest trees in the world here. It's a 95-foot tall Monterey Pine that has a massive 208-inch round trunk.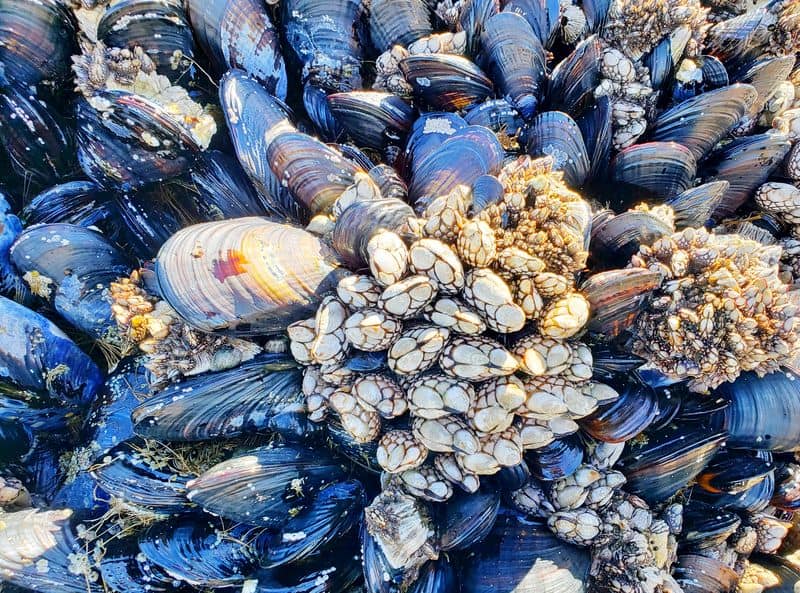 Samuel H. Boardman State Scenic Corridor
This is a stunning 12 mile long stretch of shore almost to the California border. Photos taken here are stunning, and there are stone formations like Arch Rock and Natural Bridges that are all worth a look. Unfortunately, we didn't get as far south as this on our Oregon coast road trip this time however it's on our must see list for our next trip down to California.
We drove our car down from BC, Canada, for this trip, and had a blast!
The next time we take this trip we want to take a few weeks, grab our new-to-us RV, and really explore the state and national parks. There's just so much to see!
Have you visited the Oregon coast? What were your favorite things to do? Let us know in the comments – we'd love to hear!