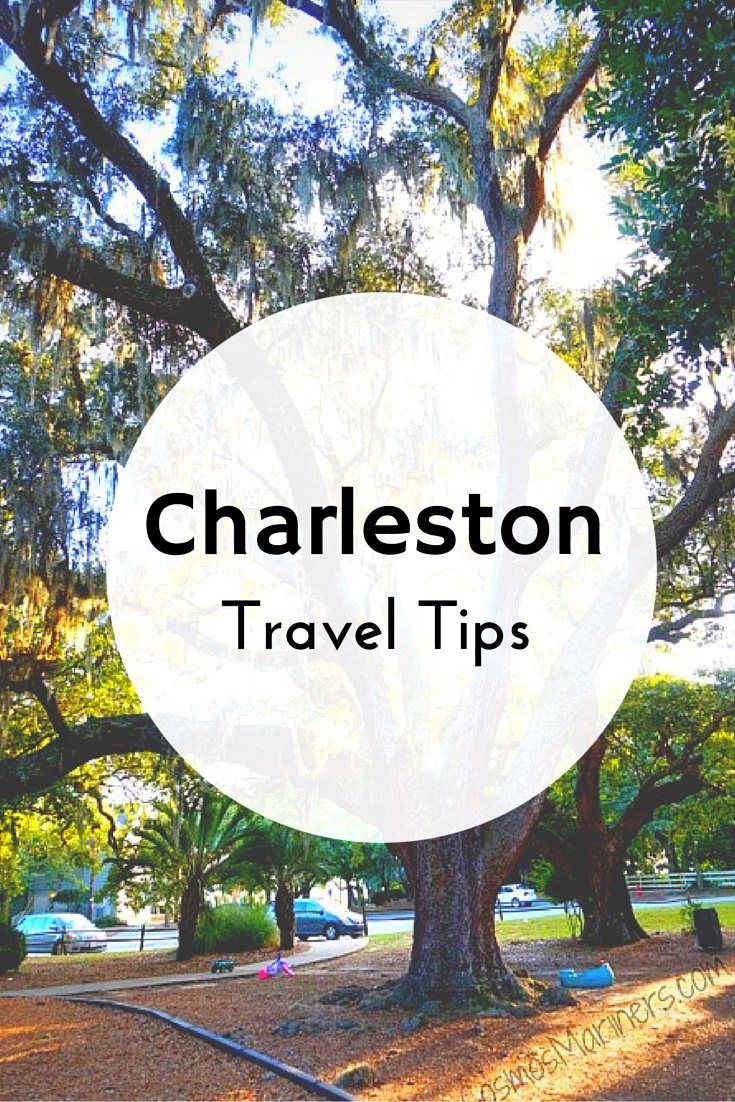 We haven't had a chance to visit the Southern US for a while, so we're thrilled to bring you a guest post from Natalie at CosmosMariners, who's a long-time resident of the Southern states.
Today, she brings us her tips on travel in Charleston, South Carolina.
Indulge in some Southern comfort food—with a twist.
Don't settle for average shrimp and grits or fried chicken. Charleston's culinary scene continues to grow every year, so try out the re-imagined versions of old style favorites at restaurant hot spots like Circa 1886, Husk, The Ordinary, and Halls Chophouse.
Start walking.
A least in the downtown area, restaurants, shops, and attractions are incredibly close to one another. Leave your car at the hotel, and see Charleston like the locals do: from the sidewalks. You'll be glad you decided to walk when you see all of the confusing (and seemingly endless) one way streets.
Smile and wave.
Some people are startled when they realize that Southern hospitality is alive and well. When your server says, "Have a good day, y'all," she's serious. And when someone you don't know smiles at you when you make eye contact, he's not trying to mug you. Friendliness is a way of life down here. Don't hurt our feelings—reciprocate!
Embrace your spooky side.
With over three hundred years of history, there's little wonder than Charleston is considered a hotspot for paranormal activity. Everyone down here knows someone with a haunted house, so, if you hear a bump in the night at your hotel, feel comforted by the fact that you've just joined the club.
Find some free parking.
Charleston's not known for its available parking, and most people give up and pay too much to park in a garage. However, there's usually plenty of free parking down in the residential districts.
Try finding a two-hour free parking spot along East Bay Street, Tradd Street, Church Street, or Meeting. There's one-hour free parking near Colonial Lake on Wentworth and the surrounding streets. Be cautious of the meter maids: they're sticklers for timeliness, and they will ticket you if you park there longer than the posted time limit.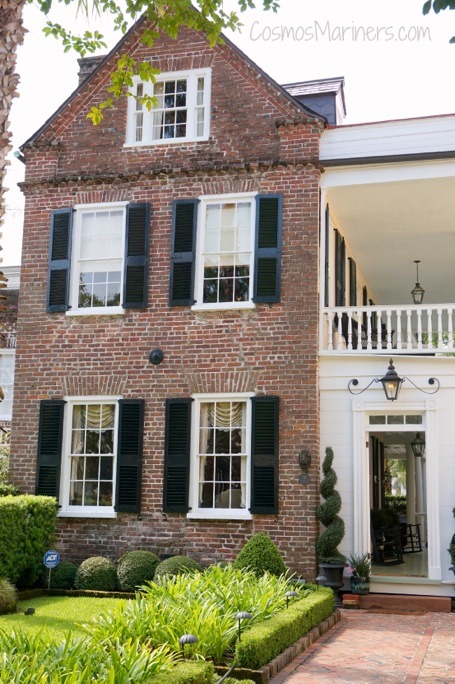 Get off the peninsula.
Downtown Charleston is where most visitors stay and explore, but doing so means that they're only getting a part of the story. Just over the Ravenel Bridge (colloquially known as the Cooper River Bridge) in Mount Pleasant is Old Village, where you can get a burger at the Pitt Street Pharmacy (where part of "The Notebook" was filmed). If you leave the peninsula via the Ashley River Bridge, you can visit Angel Oak on Wadmalaw Island or the James Island County Park (which has a great water park).
Embrace the flip flops.
Charleston, like many Southern coastal cities, has a casual vibe. You're more likely to see a business person in a seersucker suit and boat shoes than you are someone in a full three-piece suit. Throughout most of the year, a good pair of shorts and a polo shirt will serve you well as you venture around "The Holy City".
Take the tours, but then go investigate on your own.
Charleston tour guides have to take months of classes and pass a rigorous test before they're allowed to lead tours. Clearly, they know their stuff. So, go on the horse or walking tours and hear what they have to say. But after you're done, grab a map, and wander for a few hours. The homes in downtown Charleston are incredibly picturesque, and there are enough alleyways and gardens to explore for weeks.
Buy your sweetgrass basket souvenirs in Mount Pleasant.
These gorgeous hand woven baskets have a rich history dating back to the antebellum period. While they were originally used in rice harvesting, they're now beautiful pieces of art. You'll find some sellers in the downtown area, but you'll get a much better price—and a larger selection—if you drive north up Highway 17 into Mount Pleasant. Bring cash and stop at one of the roadside stands!
Be choosy about where you stick your toes in the sand.
With three main beaches (Isle of Palms, Sullivans Island, and Folly Beach), you're never too far from the call of the Atlantic Ocean. While some sections of the beaches are tourist central, locals know where to put their beach chairs to avoid crowds even in the heart of the summer. On IOP, don't park or play near the front beach/ county park area. On Folly Beach, turn left once you reach the end of Folly Road, and keep going. On Sullivans, there's a sweet spot near the lighthouse: it's far enough away from the dangerous rip tides on the southern end of the island, and close enough to favorite lunch spots Poe's Tavern and Dunleavy's Pub.
About The Author:
After teaching college literature for five years, Natalie decided to combine her loves of writing and traveling and start a travel blog at
CosmosMariners.com
. A history buff, bibliophile, and lover of all things off the beaten path, Natalie likes to take the nerdy road less traveled on her adventures. Since having her daughter, she's also learned a surprising number of ways to wrangle a toddler in a museum. You can also find her on
Facebook
or
Twitter
.