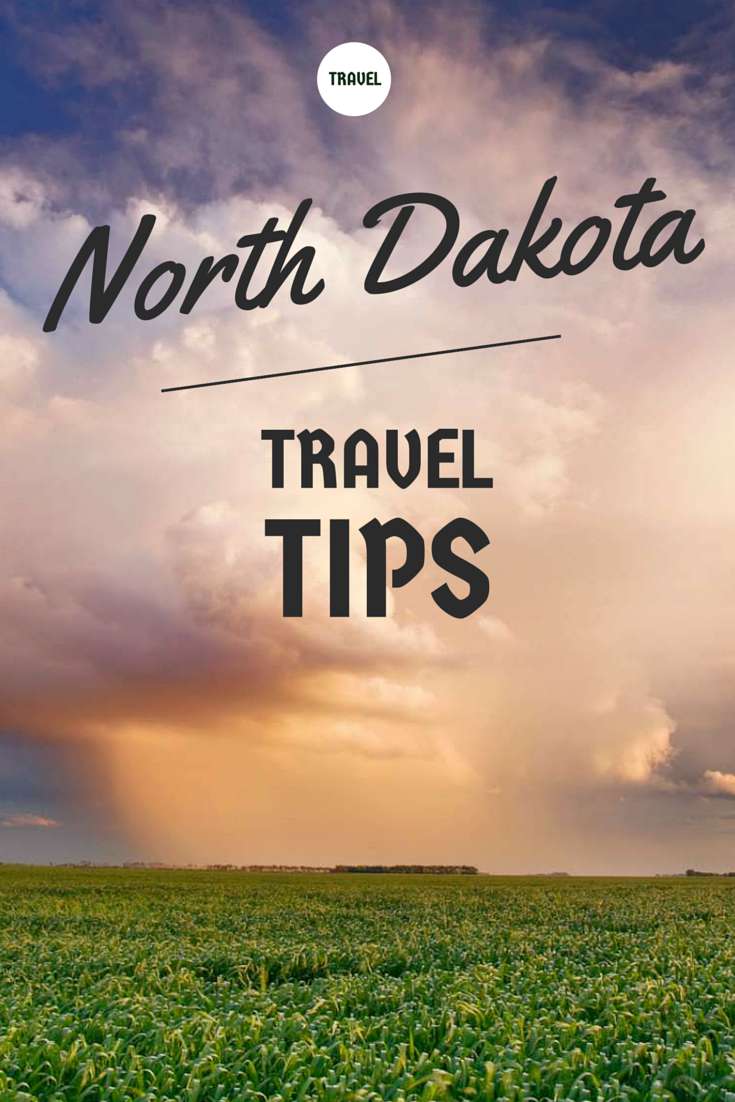 This week we've asked for help from our traveling friends, scoured the net, and checked out what the best travel writers have to say to bring you their best things to do, see and eat in North Dakota.
We hope this collection will give you some helpful hints and inspire you to travel to one of the USA's most under-rated states, North Dakota.
Must See North Dakota
Visit Theodore Roosevelt National Park
Theodore Roosevelt National Park is probably the biggest attraction in North Dakota, and well worth a visit.
You're pretty much guaranteed to see bison, prairie dogs, and you might even spot a wild pony. There's also some great hiking, including the Petrified Forest Loop which leads you past, you guessed it, some interesting petrified wood formations.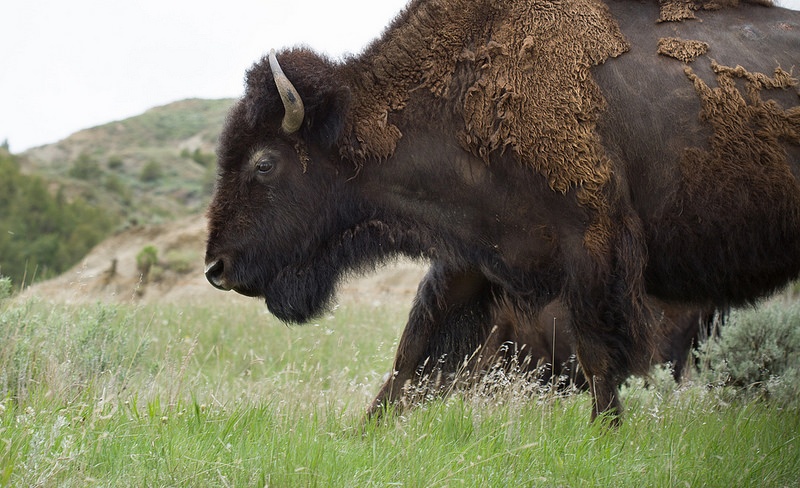 Described by Gen. Alfred Sully in 1864 as "hell with the fires out", the badlands of North Dakota in Theodore Roosevelt National Park are well worth a look as well. These unique rock formations were worn by millions of years of wind, erosion, and the wandering path of the Little Missouri River.
Most people make their way to the badlands through Medora on I-94. Don't miss the Painted Canyon Overlook.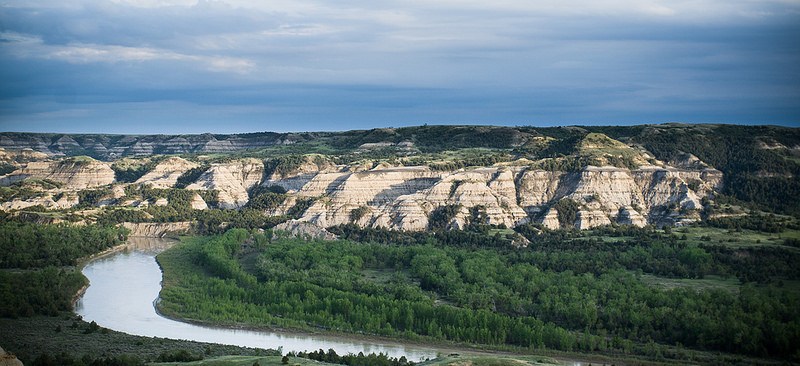 North Dakota Heritage Center
If you're willing to slow down and browse, there's a treasure trove of info here, including info on early Norwegian bachelor settlers, and the early history of North Dakota. With a renovation just completed in 2015 that almost doubled display space, budget a couple of hours to explore this Bismarck attraction.
Check out the iTunes podcasts for the SHSND (State Historical Society of North Dakota); they're a wealth of information on North Dakota's history.
Quirky North Dakota
Ride the Enchanted Highway
Definitely don't miss this collection of metal sculptures conceived by local artist Gary Greff. The sculptures are folk art by local farmers made from items at hand like metal storage drums. Each sculpture has a parking area and some have a picnic area.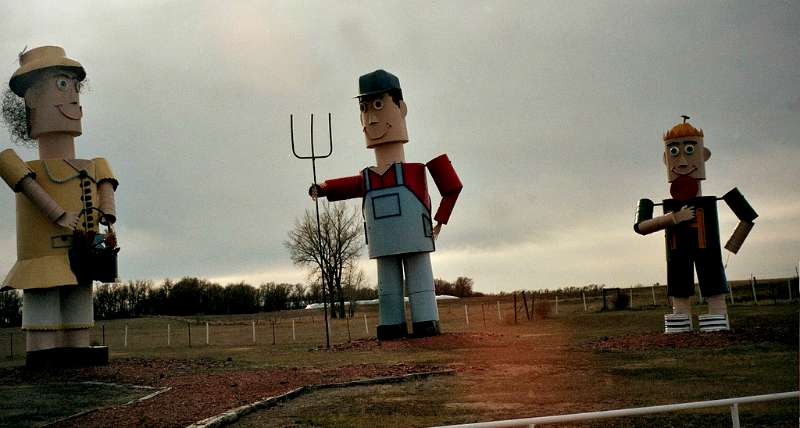 North Dakota Cowboy Hall of Fame
Do you have an Old West fan in your crew? They'll love the North Dakota Cowboy Hall of Fame in Medora, which honors the character and legacy of the American West. There are 15,000 square feet of culture exhibits, a Hall of Honorees, theater, gift shop, and archives.
North Dakota's Nuclear Missile Silos
At the heart of the Cold War, you would have found dozens of nuclear missile silos buried among North Dakota's wheat fields. You can find out more at the Ronald Reagan Minuteman Missile State Historic Site near Cooperstown and the North Dakota Heritage Center in Bismarck.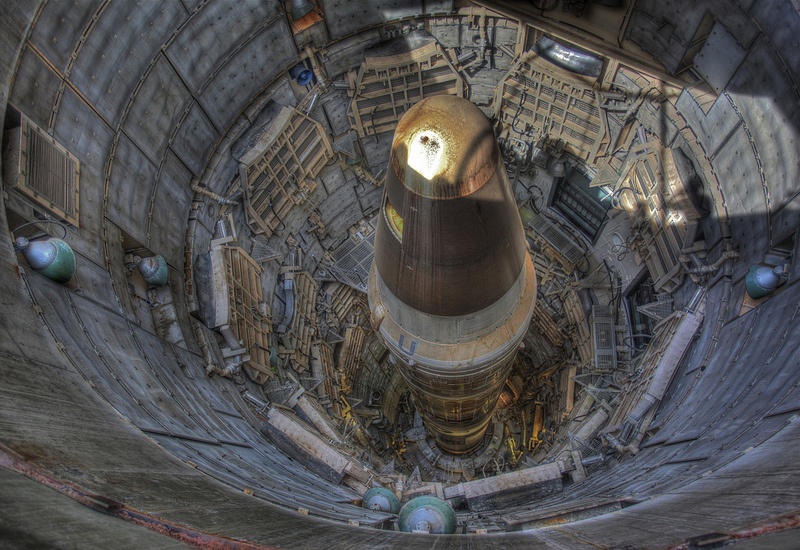 Visit the Vineyards 
North Dakota might not be the first (or even the 10th) region that comes to mind when you think wineries, but that's changing. There's a burgeoning growth of small-scale wine producers and microbreweries throughout the state, and even a few small distilleries making an appearance.
Check out the North Dakota tourism's beer and wine trail for more info.
Salem Sue: The World's Largest Holstein Cow
You can find the almost 40 foot tall Salem Sue near New Salem, North Dakota. Sue was built in the 1970's.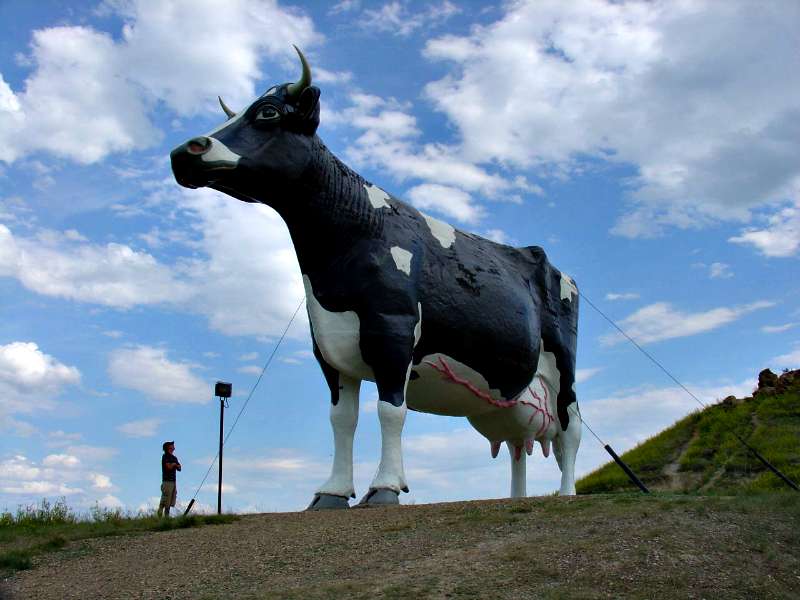 Active Things to Do
Hike the Lewis & Clark Trail
The Lewis & Clark expedition spent 214 days in North Dakota (split between two separate occasions). The Lewis & Clark National Historic Trail Interpretive Center in Giant Springs Heritage State Park in Great Falls is a great place to start, with hiking trails and abundance of info about the expedition.
Lake Sakakawea & Garrison Dam
Lake Sakakawea is a reservoir created by Garrison Dam. The lake is one of the three largest man-made reservoirs in the USA, and popular for boating, sailing, camping, bird-watching, and even just sightseeing.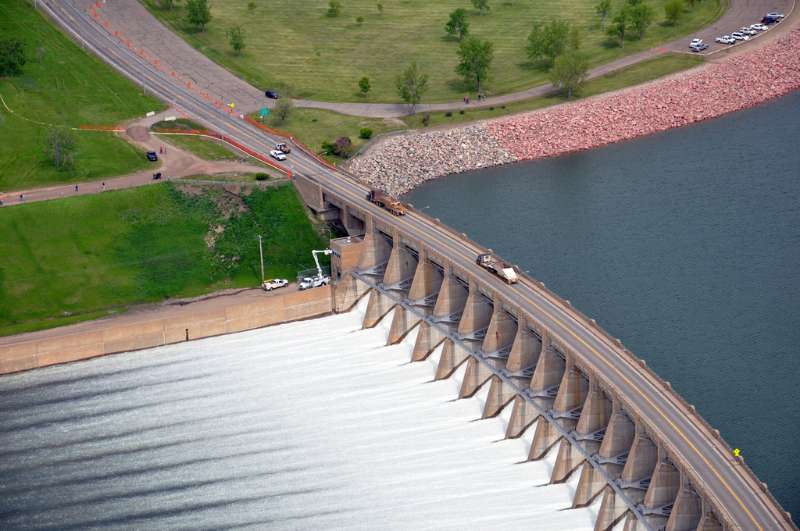 Maah Daah Hey Trail
The Maah Daah Hey Trail runs for 98-miles, connecting the southern and northern units of Theodore Roosevelt National Park. The trail is open to cyclists, runners and walkers, and a great place to see wildlife like deer, bighorn sheep, coyotes, golden eagles, and bison.
You can find out more about access points for day and extended hikes, as well as campgrounds from the UDSA Forest Service.
Explore Western History & Native American Culture
Bonanzaville USA
Bonanzaville, in West Fargo, North Dakota, is the recreation of a small historic North Dakota town, with 43 historic buildings and over 400,000 artifacts. You can check out the Pioneer Village (open May-Oct), with historically accurate blacksmith shop, school, saloon, bank, barbershop, and even an automobile, tractor, and airplane museum.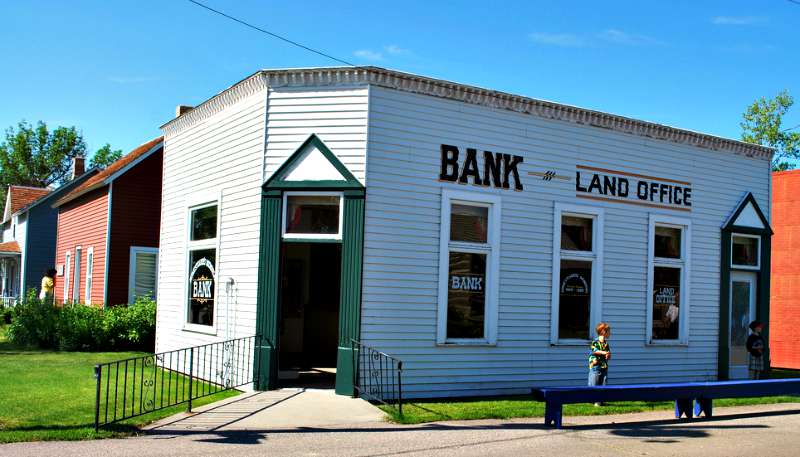 Chateau de Mores State Historical Site
You wouldn't expect a French twist to North Dakota's history, but there is. Built by French aristocrat and entrepreneur Marquis de Morès, the Chateau de Mores site memorializes the French aristocrat's enterprises, including a beef packing plant, a stagecoach line and a freight company.
United Tribes International Powwow
Hosted in Bismarck every fall, the United Tribes International Powwow has become a huge event over the past decade, pulling in close to 20,000 spectators. You can see over  1,500 dancers and drummers from over 70 tribes, plus a parade and powwow run.
Knife River Indian Villages
The Knife River Indian Villages Historic site preserves the archaeological history of the Northern Plains Indians. You can see a reconstructed, furnished Hidatsa earth lodge, explore 15 miles of trails, and visit the museum.
Where to Eat
HoDo Restaurant Hotel Donaldson
The HoDo Restaurant in Fargo's Hotel Donaldson serves up New American food made from local and organically grown, fresh ingredients. You can even get a proper Moscow Mule in a copper mug.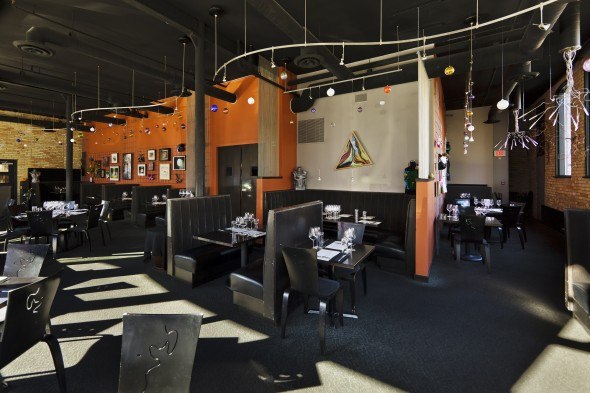 Peacock Alley
Based in the Patterson hotel in Bismark, the Peacock Alley American Grill and Bar features prime meats amid antiques & stained glass windows.
Vinyl Taco
Honestly, Vinyl Taco had us at the name and the authentic Mexican street food. Turns out, they have a funky music scene too, with music on vinyl played on turntables behind the bar.
Mezzaluna
If you're up for some hip, locally sourced food in Fargo, Mezzaluna is the place to be. It consistently rates as one of Tripadvisor's best restaurants in Fargo.
Where to Stay
The Hotel Donaldson
Based in downtown Fargo, The Hotel Donaldson's 17 unique suites make a perfect romantic getaway. As a bonus, the highly rated HoDo Restaurant is just downstairs.
Moose Creek Lodge
If you're in the mood for a more rustic stay, Moose Creek is a great choice. There's even an outdoor spa overlooking the Tongue River.
More Information About North Dakota
These guides and websites should give you a helpful overview of what to see in North Dakota.
Official North Dakota Tourism website
This is the mother load of great information for North Dakota, with info on where to stay, maps, events, and activities. A must view.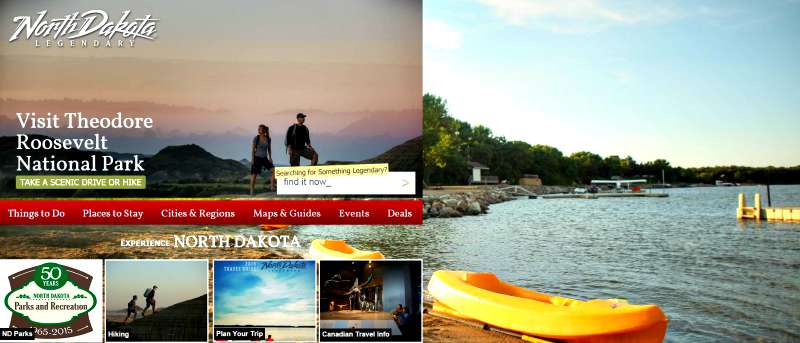 The Dakotas Off the Beaten Path®: A Guide to Unique Places (Off the Beaten Path Series)
A great choice if you're planning a longer trip in North Dakota, or if you're just interested in delving a bit deeper into the culture and lifestyle of North Dakota. Covers South Dakota and North Dakota.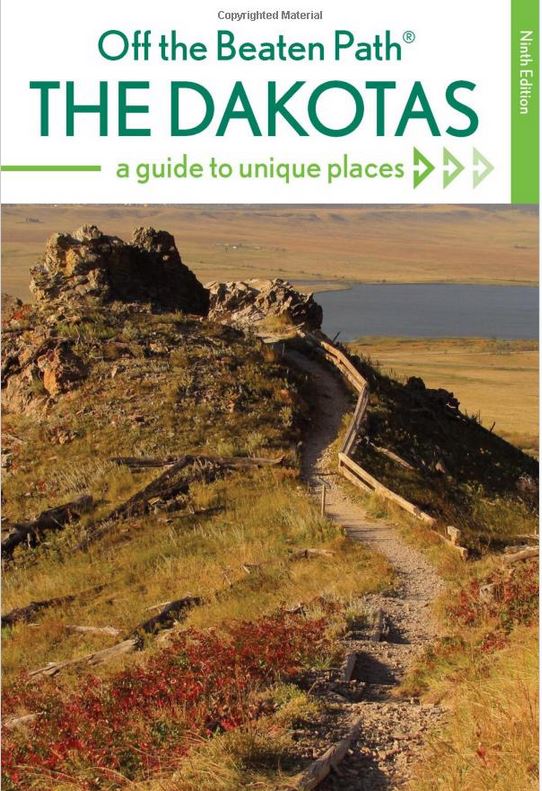 Fodor's The Complete Guide to the National Parks of the West (Full-color Travel Guide)
We find that Fodor's books excel at giving time-based itineraries, and this one's no exception. You'll find helpful itineraries, as well as pretty photos. Covers Western national parks in Canada and the USA.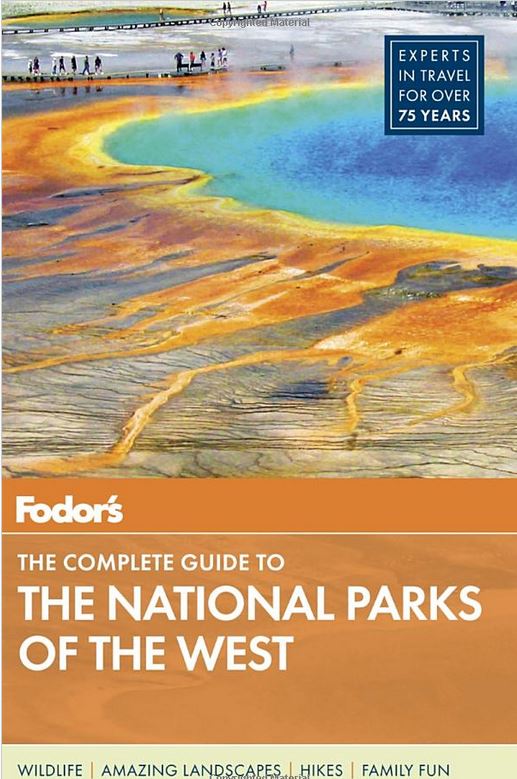 National Geographic Kids Ultimate Dinopedia: The Most Complete Dinosaur Reference Ever
This gets a five star rating on Amazon from over 150 people, and it's not hard to see why. It's chock full of great info about dinosaurs, but illustrated with colorful drawings and interesting facts that'll keep kids of any age entertained.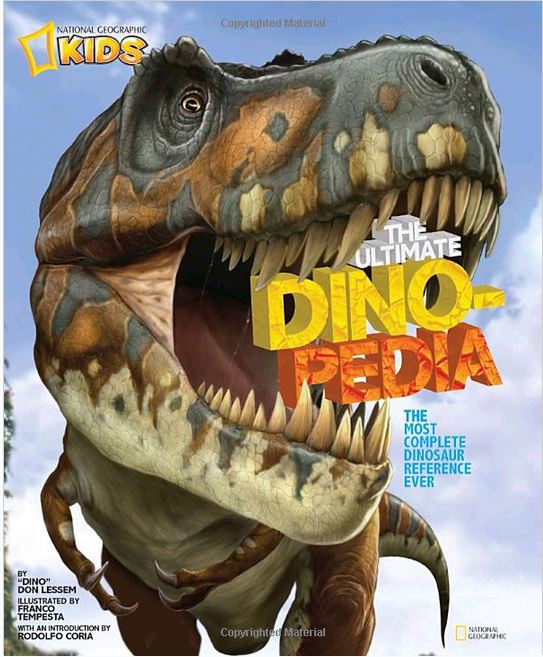 North Dakota storm photo by Gabriel Carlson.
This post was written by us, and sponsored by ND Tourism.