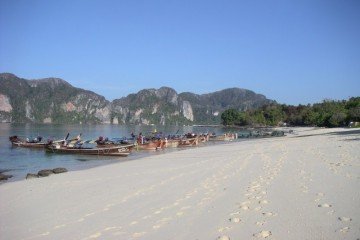 I'm in love with shoulder season travel. I'm talking heart going pitter-patter, light-headed, happy just at the thought of it, in love.
Before I get ahead of myself, you're saying just answer the question, woman, why don't you: What is shoulder season?
Shoulder season is not off season or low season. Shoulder season falls between high season (Christmas and New Year in most of the world) and low or off season.
What are the best parts of traveling shoulder season?
it's cheaper than high season, and you have better luck negotiating prices
crowds are thinner
prices are lower than high season
attractions and restaurants are still open
weather is usually good (though you usually run a higher risk of bad weather than high season)
lots of daylight hours
locals can be more relaxed and friendly, as the influx of tourists has eased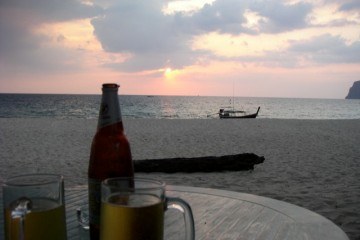 Koh Mook, a small island paradise in the South West of Thailand in the Andaman Sea is a place of quiet tranquility. Due to it's small size and lack of almost anything, this is the perfect place to get away from it all. There are a few small resorts on the island however the place remains fairly low key even in the high season.
Besides for spending your days lounging in the 28°C ocean and stretching out on the glistening white sand, you'll probably find yourself enjoying a beer or two as your days slowly blend into each other. The biggest excitement of the day is watching the few longtail boats drop off and escort away the guests of the island since that's the only way to get there. Occasionally you'll see a sailboat tied up off the tip of the bay and the occasional diving boat might drive by in the distance.
In the morning there are usually a few...