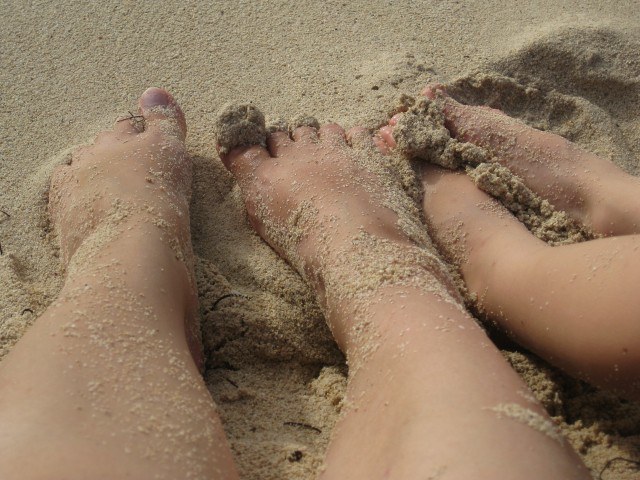 When we woke up this morning to beautiful sunny skies and no wind, we knew we needed to make the most of it. We've been thinking about a day trip to the nearby island of Cozumel since we got here but then our lazy streak started and well, we really didn't feel the need to go that far to have an enjoyable day.
After a quieter time than normal yesterday we were all itching to get out and see the world this morning. We had scoped out the ferry terminal last week while we were in that area and had a pretty good idea what to expect for the first leg of our journey.
We managed to get the kids ready and were out of the house around 10. Both ferry lines (UltraMar and Mexico Waterjets) run pretty mucheach hour during the day and we were gunning for the 11 one. After a quick $2 cab ride to the bus terminal (it's the closest drop off point to the ferry terminal) we walked the other few blocks to the ferry.
It seemed every person we passed (and there are lots in that small distance) was asking us if we were going to Cozumel...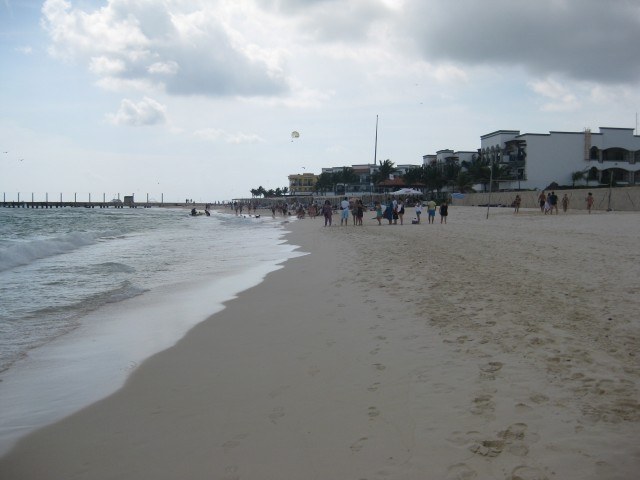 Well it's been almost ten days since we arrived in Playa. Time seems to be flying by. We've been to the beautiful beach and the overpriced markets numerous times. We've walked La Quinta Avenida (the popular 5th Avenue pedestrian corridor) from one end to the other. We've tasted the delicious (and not so delicious) fares of several high and low end restaurants and have enjoyed countless hours on our deck and by the pool.
Amazingly enough to some of you, we haven't gone on any big excursions or taken any tours yet. We've looked into heading to Cozumel by ferry and are planningthat for the next time the sun is shining and the wind isn't blowing. We've found that almost every day we've had one or the other...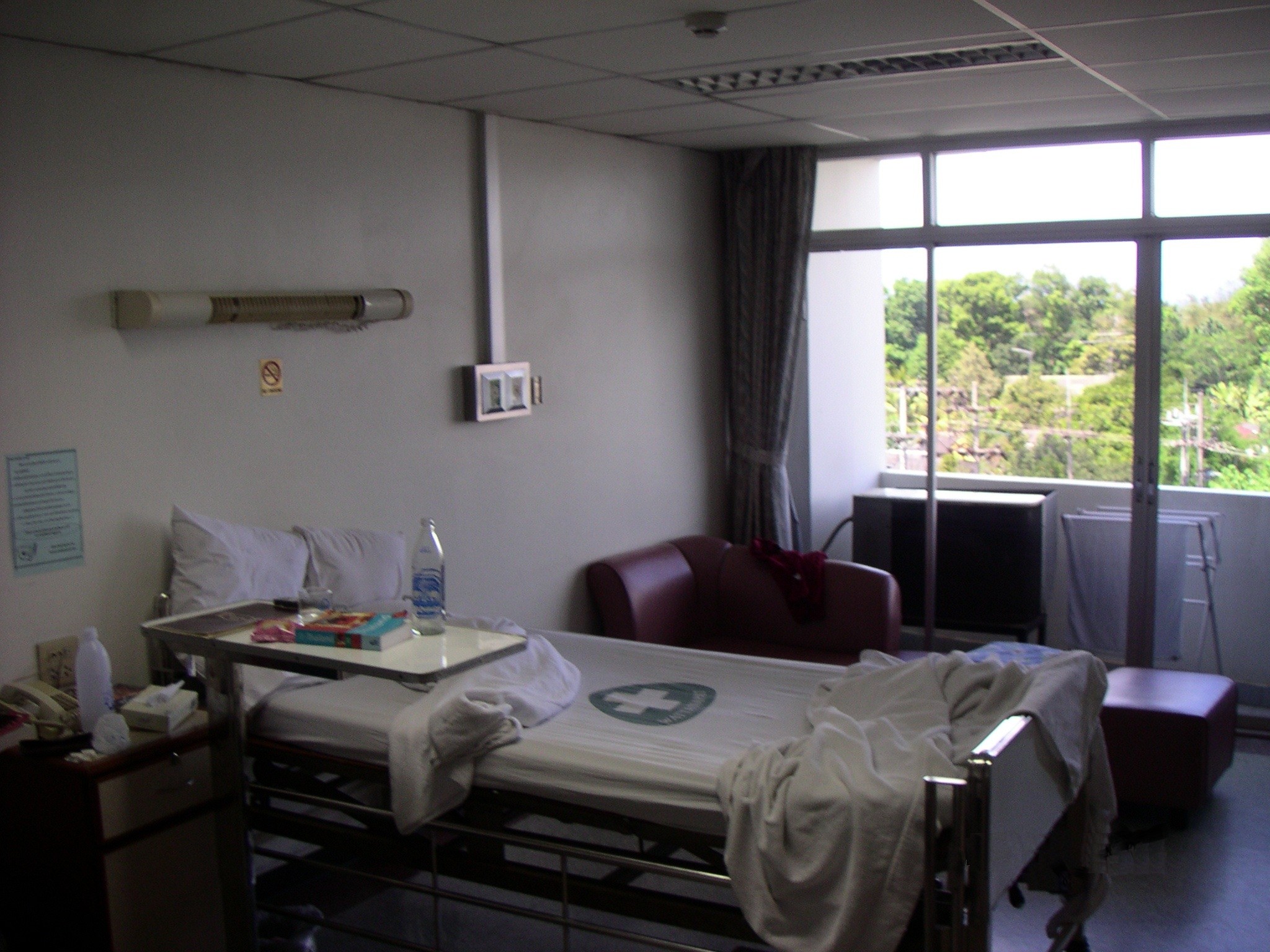 A lot of planning goes on behind the scenes to make our adventures possible. A lot. Travel insurance can kill a travel budget. Especially for us, since we're buying travel insurance for a family of four. For six months of travel, we got quotes ranging from $394.94 to $1725.00 for worldwide insurance, including the USA. For trips of 60 days or less, consider getting a ...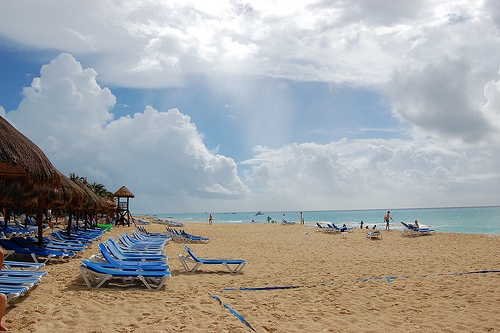 Years ago, when we first visited Mexico, we often heard the term mañana spoken by the locals. It was simple to figure out that mañana translates to tomorrow however it took us a few days to fully realize the importance of that word. For most Mexicans, and to be honest most warm latin countries, mañana has a whole other meaning.
When the locals say mañana more often than not they're saying, yeah, it needs to be done and there's a good chance it will however that time isn't now and maybe that day will be tomorrow. It's a way of pushing things off for another day. More than just procrastination, it's an understanding that life happens and in the tropics it often happens at a slower pace. Maybe it's the people or maybe it's the fact that at midday things slow down to a crawl and a lot of people laze around to escape the afternoon heat. I think it's a little of both but mostly it's just the way things are out here. More of a realization that life is to be enjoyed and lived and tomorrow will be similar enough to today that it can get done then.
I sometimes wonder if the colder countries lost that sense of relaxation. We tend to spend our lives rushing around as fast as we can. I truly believe it's because of the weather and in particular, the seasons...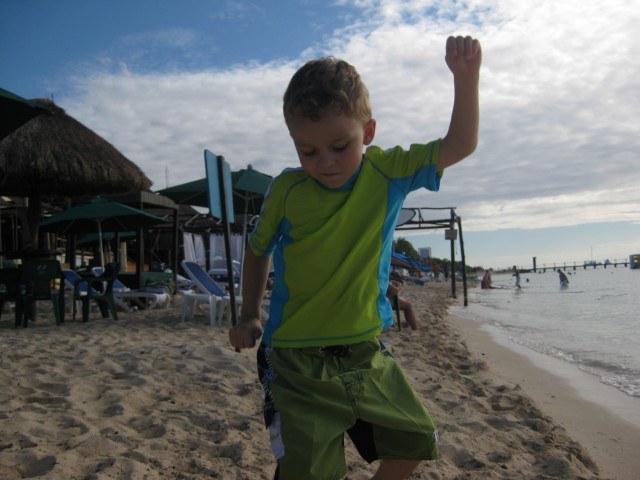 After a crazy displaced week we finally arrive in beautiful Playa del Carmen, Mexico to start our 6 month journey.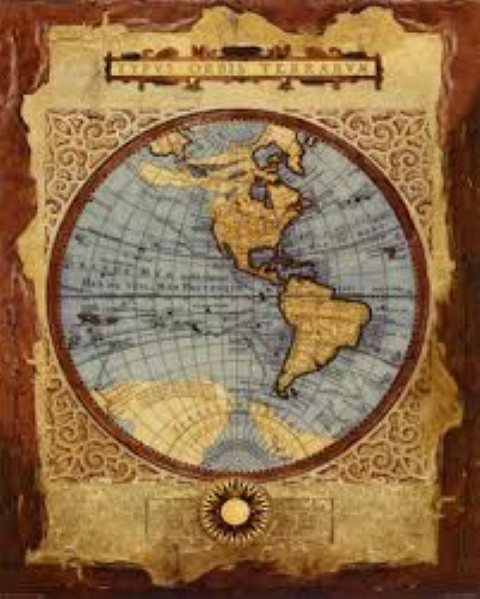 We're now in full swing getting ready for our trip. Less than two weeks and we begin our first leg in Playa del Carmen, Mexico.It's amazing how much work goes into planning a trip like this for our little family of four.There are vaccinations to get, storage for our truck and belongings, travel insurance, adding parking insurance to the truck, doctors, dentists and optometrists appointments, organizing our condo rental in Playa (we had to transfer US cash to an Italian couple's American bank account for a rental in Mexico from a Canadian bank... I get confused just reading that....), buying our plane tickets, checking visa requirements, letting our credit cards know we're gone, and on and on.
Welcome to our world. Beaches, barefoot travelers and stories to keep you up on those long boring nights. Somewhere along the way we'll hopefully be giving you inspiration for your next world adventure. Who knows, maybe you'll be our inspiration for our next grand adventure.We're building this site as a place for people to share stories, ideas, advice and encouragement. From around the block to around the world we're continually searching for that different shade of grass to stretch our bare feet on.We hope you enjoy the site as much as we enjoy sharing it with you all.Safe travels!The Barefoot Nomad