This guest post is brought to you by Anda Galffy of Travel Notes & Beyond, who shares her favorite things to do in Patagonia.
Stretching across Argentina and Chile, Patagonia is the southernmost region of South America. Patagonia is huge in every way and it is home to some of the most incredible landscapes on this planet, including snow-capped mountains, dense forests, massive glaciers, roaring waterfalls and unbelievable wildlife. For an outdoor lover, Patagonia is an inexhaustible source beauty and adventure. There is so much to see and do here that you could easily spend months in Patagonia and still not see it all!
Things To Do In Patagonia
With that in mind, here are my recommendations for places to visit in Patagonia, on both the Chilean and Argentinian sides.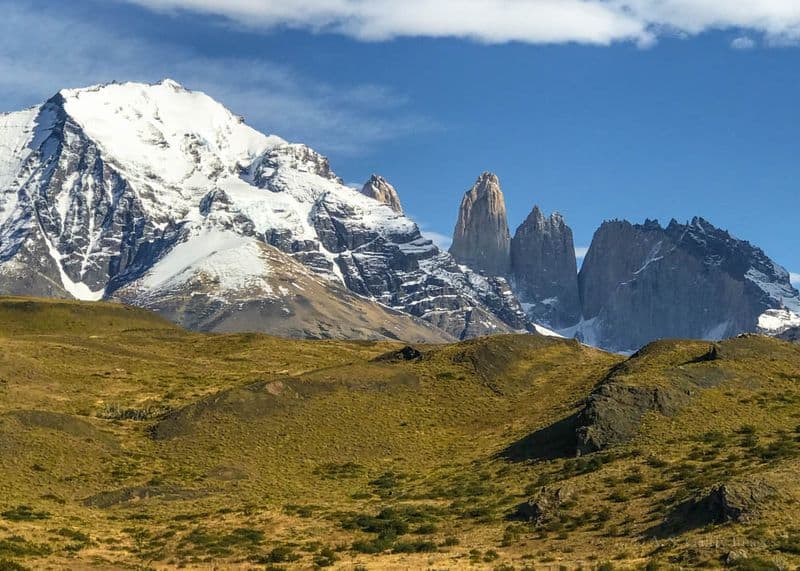 Chilean Patagonia
Hike in Torres del Paine
There is a reason why Torres del Paine National Park is considered one the world's best backpacking and trekking destinations. The park is a maze of hiking trails varying from easy, to moderate and more difficult. If you feel more adventurous, you can choose to do one of the multi-day circuits that last anywhere from 4-9 days and take you all around the mountains. But if walking for 8 hours a day and sleeping in tents is not your cup of tea, you can take shorter day hikes and experience the beauty of Torres del Paine just the same. The good news is that you don't need to be an experienced hiker to enjoy this park.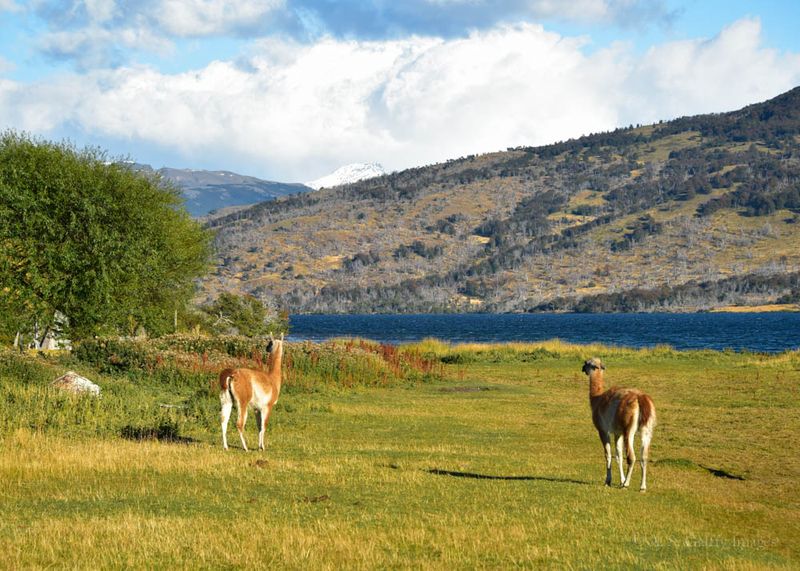 Take a boat trip to Glacier Grey 
Located inside Torres del Paine National Park, Glacier Grey is part of the Southern Patagonian Ice Field –one of the largest continental stretches of ice on the planet. Getting up close and personal with Glacier Grey is one of the highlights to any trip to Patagonia. As the boat gets closer to the glacier, you begin to appreciate the 40-meter high river of ice that rises above you. The blue tones of the ice are astonishing. You are so close to it that you can see the cracks in the ice wall and feel the cold air that surrounds it.
Tour the Mylodon Cave
The Mylodon Cave (Cueva del Milodon) is located just a little outside Torres del Paine National Park. The cave was discovered in 1896 by the German explorer Eberhard Hermann who found inside the strange remains (fur and bones) of the extinct Mylodon sloth, hence the name of the cave. The cave is not very big, but it is really interesting to visit.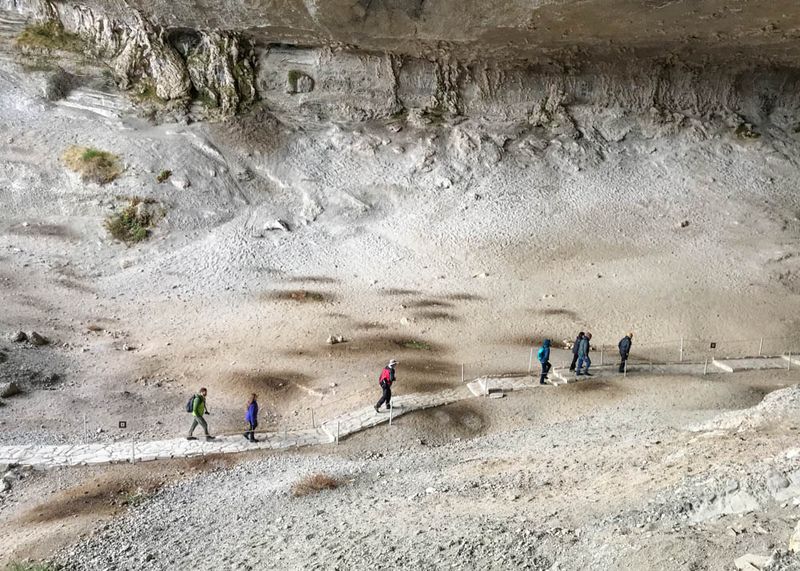 Try horseback riding
One of the best ways to view the scenery of Patagonia is by taking a guided tour on horseback. Many of the estancias (working farms) around Torres del Paine offer horseback riding excursions to the glaciers and in the foothills of the Cordillera Paine. You don't need any particular skills to be able to ride one of these horses. The baqueanos(Patagonian cowboys) are excellent guides and will teach you a lot about horseback riding. Visiting one of these estancias is also a great opportunity to find out more about the culture and harsh realities of day by day life in Patagonia.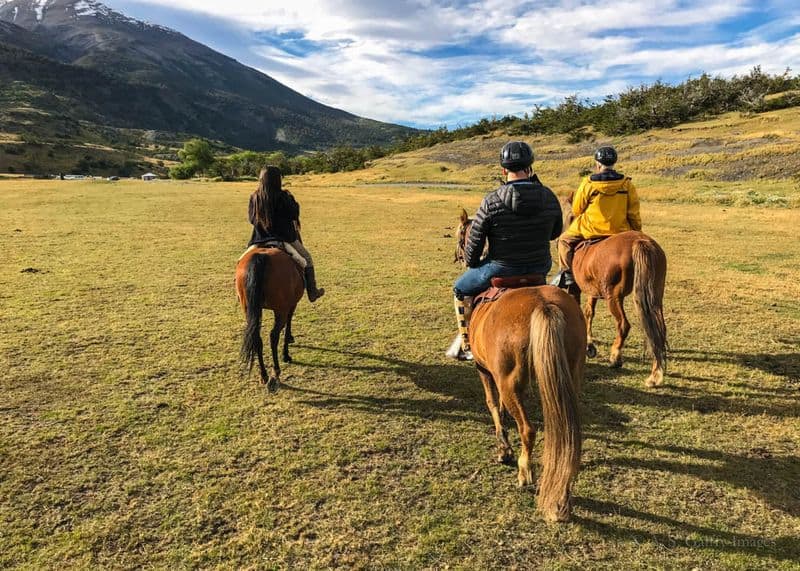 Argentinean Patagonia – Los Glaciares National Park
Visit Perito Moreno Glacier
Perito Moreno glacier is one of the biggest attractions in Argentinean Patagonia. Locate on the southern area of the Los Glaciares National Park, about 90 km away from El Calafate, this stunning 70-meters-thick slab of ice that spans over 121 square miles. Perito Moreno is famous for its dynamic changes. It grows in winter and recedes in summer, producing a cyclic phenomenon with spectacular ice falls from its front walls. If you only were to visit one glacier in your life, it should be Perito Moreno.
There are several ways to experience the glacier. You can get up close with a boat tour and hear the loud noise made by the cracking ice falling into the water below. Or you can walk on the viewing platform leading up to different viewpoints. The platform gets quite close to the glacier, to the point that you can basically feel the cold air that surrounds it. But if you're feeling truly adventurous, you can take a tour out onto the glacier to do some ice trekking.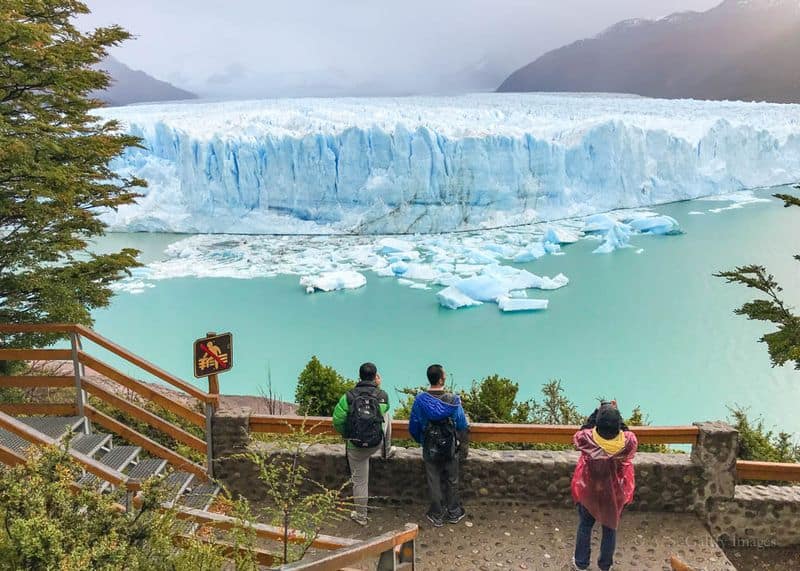 Drive (or bike) to Lago del Desierto
One of the nicest roads to drive in southern Patagonia is the one from El Chaltén to Lago del Desierto. The road follows Rio de las Vueltas, passing spectacular waterfalls, pristine meadows and dense Lenga forests. The Fitz Roy peaks are in sight all along the way.
Despite its name (that suggests a desert area) Lago del Desierty is actually surrounded by acres and acres of beautiful Lenga forest. Besides enjoying the scenery, you can also take a boat out onto the blue-green waters of the lake. Catamarans leave from the pier and journey across the lake, making trips that last about 45 minutes.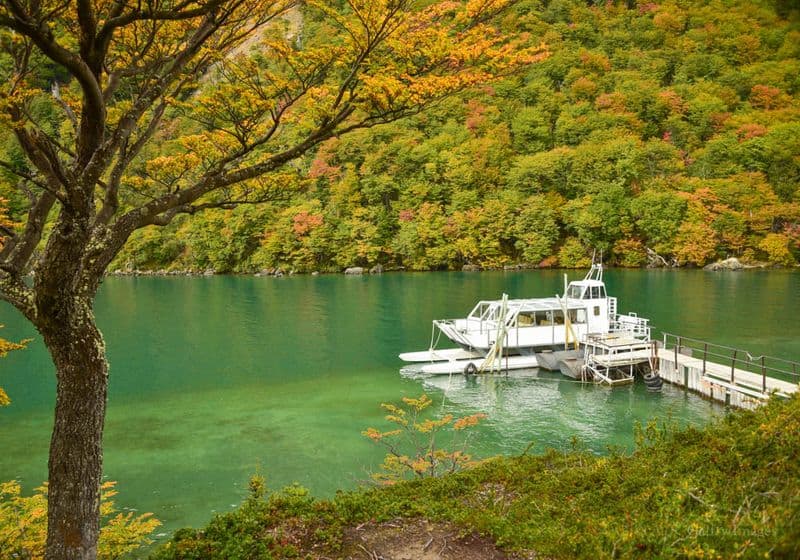 Hike to Mirador Piedras Blancas
This is one of the most beautiful hikes you can do from the little village of El Chaltén. The trail head that starts at Hosteria El Pilar takes you to a beautiful mirador (vista point) that offers great views of the Piedras Blancas glacier. This is a moderate hike that goes mainly through a beautiful forest. If you to continue hiking past the mirador, the trail will take you to a gorgeous plain from where you can see the majestic peaks of the Fitz Roy mountain. This trail goes to the Campamento (campground) Poincenot and from there to the famous Laguna de Los Tres, but that is a difficult hike.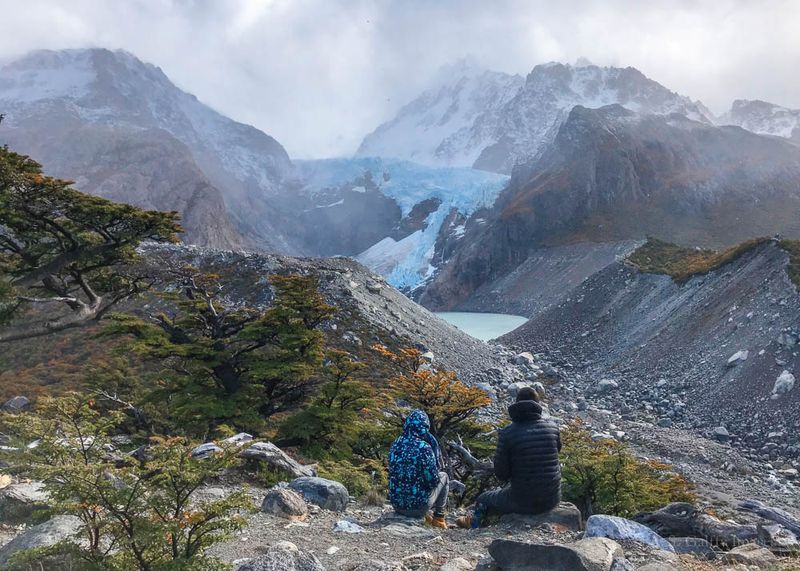 Take a boat trip to Viedma Glacier
This ride will take you across Lake Viedma, passing by Mount Huemul and approaching the front wall of the Viedma glacier. The boats leave from the picturesque Bahía Túnel harbor, located in a natural protected bay, a few hundred meters away from the delta formed by the Túnel River. The harbor is only 17 Km south of El Chaltén.
A Final Note
Visiting Patagonia was a dream come true. I still can't get over it. The first sight of its gorgeous scenery literally took my breath away. Nothing can quite prepare you for your first glimpse of Patagonia. For no matter how many pictures you see or movies you watch, when you touch down in Patagonia you realize that no photo can do justice to this place.
About the Author
Anda Galffy is an award-winning travel writer and passionate photographer living in Southern California. She is the creator of Travel Notes & Beyond, a collection of travel stories from her wanderings around the world. Her posts focus primarily on the cultural aspect of a destination. She strives to inform, inspire and engage, by providing itinerary ideas and tips on exciting destinations.
You can follow her on Facebook and Pinterest.