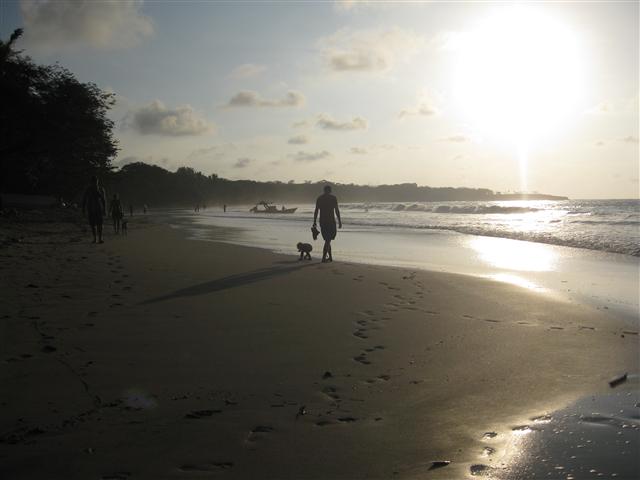 Tamarindo is famous for its surf breaks, and almost equally famous for being a bit expensive and full of tourists. We spent a month in town enjoying the waves, and got a chance to track down some of the best cheap things to do in Tamarindo.
Boogie boarding on Playa Langosta. While Playa Tamarindo is the most famous beach in Guanacaste, Playa Langosta is just a short walk away. The waves at Playa Langosta are generally smaller, and better for families and newbie surfers. That said, we caught the waves at Langosta at high tide on a big swell day, and managed to smash a boogie board in two. Cost: One replacement cheap boogie board from Super Compro grocery, $10.
Zip lining at New Monkey Jungle Canopy Tours. Great from begining to end. New Monkey Jungle has seven zip lines and an awesome...