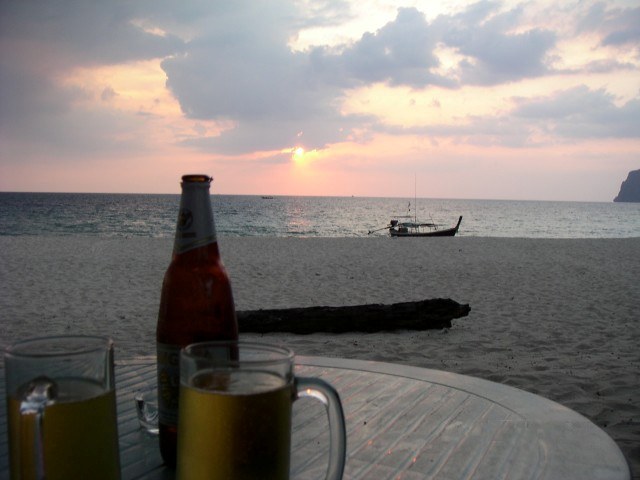 Koh Mook, a small island paradise in the South West of Thailand in the Andaman Sea is a place of quiet tranquility. Due to it's small size and lack of almost anything, this is the perfect place to get away from it all. There are a few small resorts on the island however the place remains fairly low key even in the high season.
Besides for spending your days lounging in the 28°C ocean and stretching out on the glistening white sand, you'll probably find yourself enjoying a beer or two as your days slowly blend into each other. The biggest excitement of the day is watching the few longtail boats drop off and escort away the guests of the island since that's the only way to get there. Occasionally you'll see a sailboat tied up off the tip of the bay and the occasional diving boat might drive by in the distance.
In the morning there are usually a few...