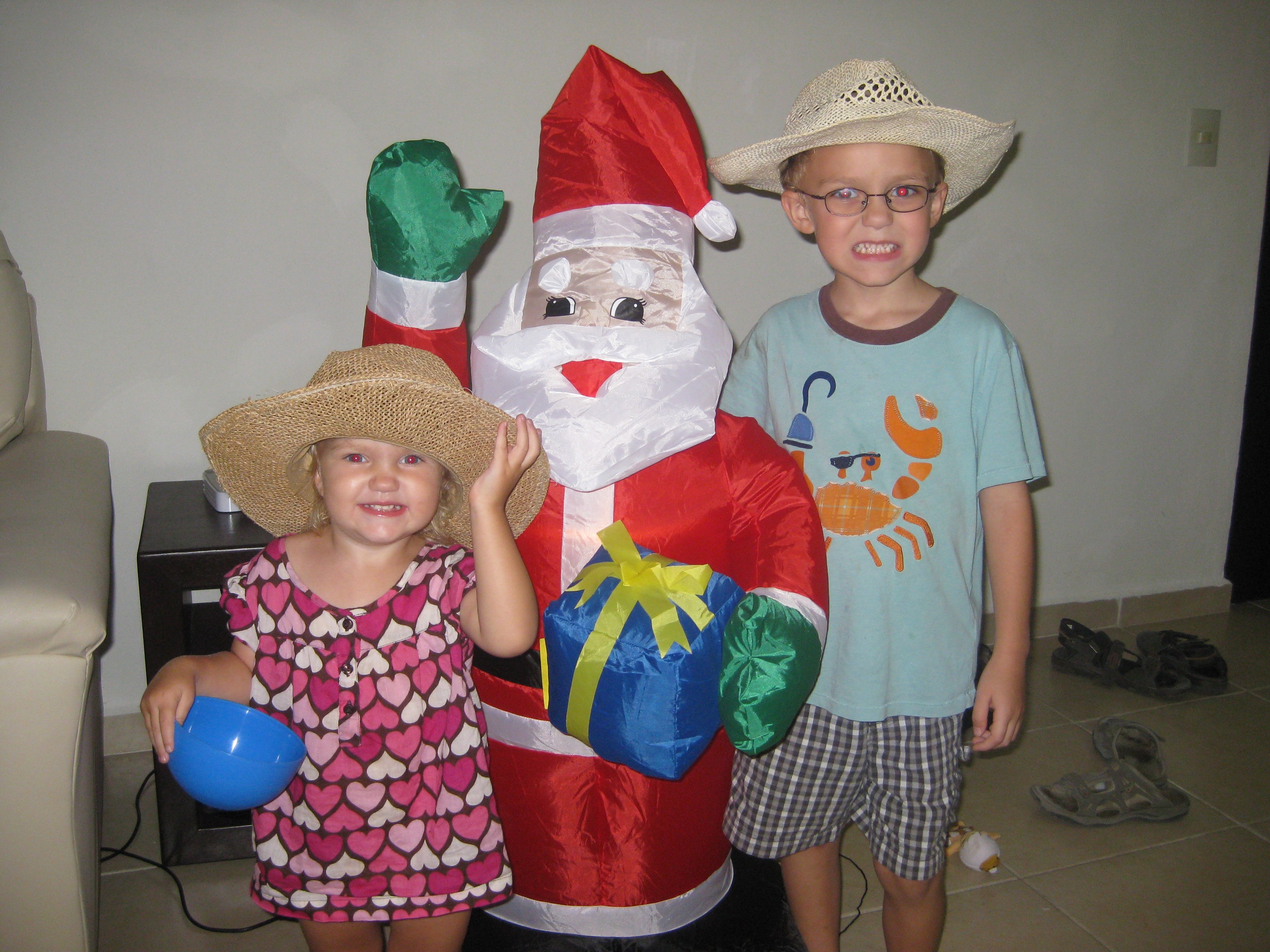 First things first, Merry Christmas everyone from beautiful Playa Del Carmen, Mexico!
Now that that's out of the way, here's what we've been up to these past few weeks. The last time I posted I was explaining the daily grind and the more mundane facts of life we've been living. I would love to talk about all the incredible things we do on a regular day in this paradise like setting we find ourselves in but it would only lead to your heartbreak and our self delusions.The reality is that we don't do much everyday. Between entertaining the kids and us researching our next leg of the trip, we barely have time to lounge by the crystal clear blue ocean or our pool (which we do almost daily). We barely have time to drink the 2 or 3 fruit smoothies we constantly inhale. We also barely have time to walk around in the +28 Celsius sunny sky weather we're forced to endure day in and day out.
Yup, it's a hard life we live. I say that all with a mischievious grin and a shake of my head. If only life was always like this. Please don't get me wrong. We're loving this lifestyle and to us no price is too high to live like this.