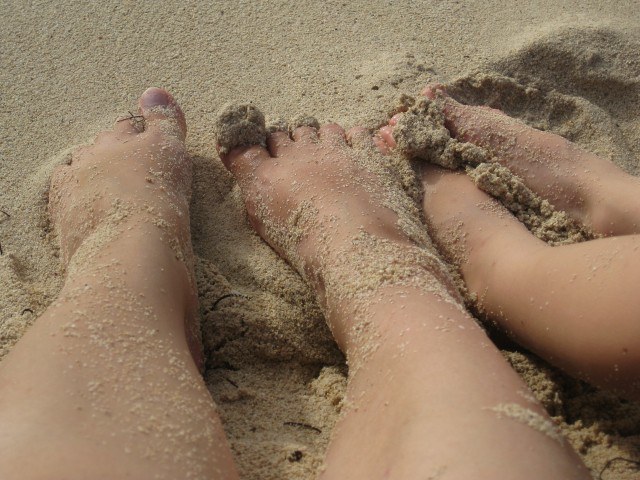 When we woke up this morning to beautiful sunny skies and no wind, we knew we needed to make the most of it. We've been thinking about a day trip to the nearby island of Cozumel since we got here but then our lazy streak started and well, we really didn't feel the need to go that far to have an enjoyable day.
After a quieter time than normal yesterday we were all itching to get out and see the world this morning. We had scoped out the ferry terminal last week while we were in that area and had a pretty good idea what to expect for the first leg of our journey.
We managed to get the kids ready and were out of the house around 10. Both ferry lines (UltraMar and Mexico Waterjets) run pretty mucheach hour during the day and we were gunning for the 11 one. After a quick $2 cab ride to the bus terminal (it's the closest drop off point to the ferry terminal) we walked the other few blocks to the ferry.
It seemed every person we passed (and there are lots in that small distance) was asking us if we were going to Cozumel...