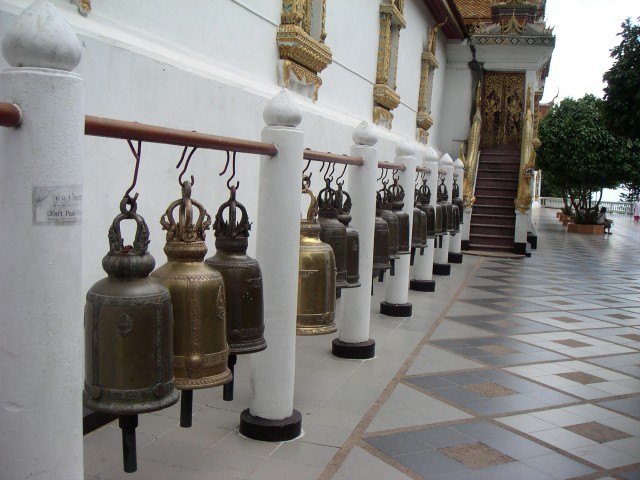 Chiang Mai's Buddhist temples are some of the oldest in Thailand. Open to the public, they're great examples of Thai architecture, and a wonderful way to see true Thai culture and history.
Doi Suthep can be seen from almost anywhere in Chiang Mai, clinging to the mountainside close to the summit of Doi Suthep hill. Doi Suthep temple was built under King Geu Na in the late 14th century.
It's believed that striking the bells will bring good luck.
Legend holds that the temple's site was chosen by a sacred white elephant charging through the forest. King Geu Na ordered the temple built where the ...