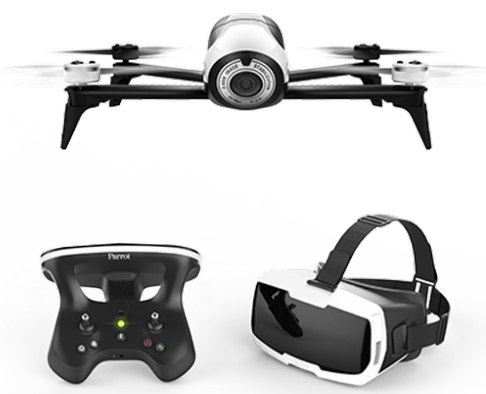 The contest is now closed!
We've been having a fantastic time geeking out and playing with the Parrot Bebop 2 FPV Pack. You can check out our detailed review here. Stay tuned for our first aerial drone videos – they're coming soon!.
But for now we get to do something even more fun … wait for it…
We get to give you a chance to win your very own Parrot Bebop 2 FPV Pack valued at $699 USD!
Here are the details:
The giveaway is for a Parrot Bebop 2 FPV Pack with a MSRP of $699 USD!
Total MSRP Prize: 699 USD
The contest is open to residents of the continental United States and Canada, except Quebec (sorry!).
Now the best part – your chance to win!
So how do you enter? It's easy.
See the Rafflecopter widget at the top of this article?
To enter, all you have to do is to enter your email in the widget.
The contest runs from November 30, 2016 to December 14, 2016. The winner will be contacted via email and the prize will be shipped soon after.
Tip! If the Rafflecopter entry form doesn't appear, please wait a minute for it to load.
So… go ahead. You know you want to…
Your privacy is important to us. We want you to know that the details you submit will be supplied to the prize sponsor, Parrot, and they may be used for marketing purposes. You will also have access to the free The Barefoot Nomad email newsletter. You'll be able to opt out of any emails you don't want at any time.
The Barefoot Nomad is not responsible for prize fulfillment.