In the past year, we've logged well over 17,632 miles as the crow flies, visited five continents, and tasted some of the best ice cream (gelato and dondurma included) around.
In that time, we've had the time and trials to figure out what gear works for us on the road. From apps to sandals to cameras and pillows, here are some of our very favorite travel things..
We personally use and recommend each and every thing on this list.
Travel apps
We use our iPhones constantly on the road, using them to translate, book hotels, find our way around, pick a restaurant and sometimes simply to amuse ourselves.
Of all of these apps, our best find in the last year is likely the free TripAdvisor app, which works like a charm when we don't have a Wi-Fi or data connection. The guides' maps even work with your phone's GPS when you're offline.
You can find more of our favorites in our 25 Free iPhone Travel apps post.
Apps for the kids
Our iPhones are a godsend  for amusing the kids when we're stuck in seemingly endless airport security lines and those times we just need to get a break.
Some of our favorites are drawing apps that let the kids get creative. Our favorites are Drawing Pad by Darren Murtha Design and the ridiculously easy and addictive Doodle Buddy by Pinger, Inc.
Tablet love
We carry a 32GB iPad and a Blackberry Playbook 7-Inch Tablet (32GB)
.
We all love how easy the iPad is to use (though we could do without the high price tag), and we use it constantly for email, surfing the net, using Skype
 to chat with family and friends, or just to let the kids draw and playing games (like the ever popular Talking Tom.
We picked up our Blackberry Playbook largely because of the low price (about 1/4 of the cost of an iPad). We use it mostly as an e-reader and for watching movies. There aren't as many apps for the Playbook as there are for the iPad, but it more than makes up for this by being able to run Flash, meaning that it will run many online kids games and free online books that use Flash when the iPad won't.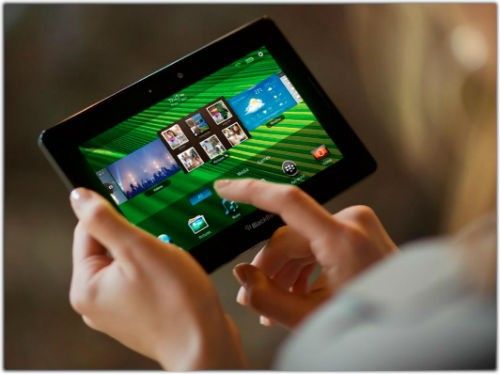 Portable router
We work online as we travel (on this blog and a few other online businesses), so we need to be online while we're on the road.
After dealing with countless hotels that promise good WiFi but deliver a weak Wi-Fi signal or only a wired connection, we added a portable router to our bags. Our compact TP-LINK Portable 3G Wireless Router fits squarely into the palm of your hand and connects quickly to a wired WAN/LAN or existing wireless signal. You can also use this portable router with a mobile data stick. We use it to strengthen a weak WiFi signal, create WiFi from a wired connection or to share data from a 3G USB stick. This little router also runs off USB, making it ultra portable. At around $28 USD, it's also pretty easy on the wallet.
Rechargeable two way radios
It may seem odd to carry walkie-talkies in the age of smartphones, but two way radios have come in handy many times when we didn't have a cell signal or didn't bother getting a cell plan for both our phones in that country.
Two way radios work for miles, are easy to carry and even have a built in weather station feature. They come in most handy when Charles and I are separated when shopping or hiking around town. We carry one in each of our day packs, and it can be a huge help in places like amusement parks, busy town centers or oversized markets. The kids love playing with them, and they're plenty rough and tough to handle a few bumps.
Hipper than a fanny pack
We typically use a travel neck wallet to keep our passports, cash and cards safe. A neck wallet is especially handy when on the move in airports as our passports and boarding passes are easily accessible without having to dig through our pockets to find them each time airport security or an airline needs them.
The Eagle Creek Travel Gear Silk Undercover Neck Wallet
 we use is ultra-lightweight, fits under your shirt and is almost invisible to pickpockets. Neck wallets are a great alternative for keeping your travel valuables safe if you find money belts bulky (and quite honestly, pretty nerdy).
Headlamps
The same Petzl Tikka RXP Headlamp has traveled with us since 2007. It's survived countless camping trips, two children, caving, home renovations (great for plumbing work under the sink), chasing crabs on the beach at night and being mushed in a day pack over five continents.
The big advantage of the headlamp (over a flashlight) is that is keeps our hands free. The Tikka needs three AAA batteries, and lasts us months before we need to change the battery. Our kids have fun playing with the colored light filters, and we find the high intensity spotlight really handy. It fits neatly into this Petzl Tikka 2 Case.
Gifts for the wanderers
I've been wearing a pair of lightweight Teva Tirra women's sandals
 (pictured below) for the last two years. So far, they're comfortable and hardly look like they've been worn. Charles (who has a high arch and is hard to fit) wears a Teva Men's Katavi Outdoor Sandal
.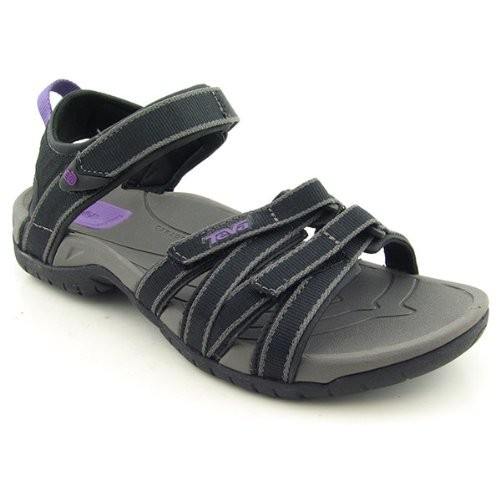 Shockproof and waterproof point and shoot camera
With two kids, and a lot of time spent around water and doing adventure activities, there's no room in our life right now for a bulky, delicate camera.
We take almost all the photos on this blog with point and shoot cameras. We bought and love the Canon PowerShot D20 Waterproof Digital Camera
, but its competitors the Panasonic Lumix TS4
(reviewed here) and the Nikon COOLPIX AW100
are great alternatives as well. All three cameras take 1080p video and feature a slew of cool features and effects. Check out this video of our hot air balloon ride over Cappadocia we took with our Canon D20.
We also carry a Sandisk Ultra 32 gb SDHC Class 10 SD card to store our trip photos. It holds hundreds of photos and videos, and the class 10 makes it fast.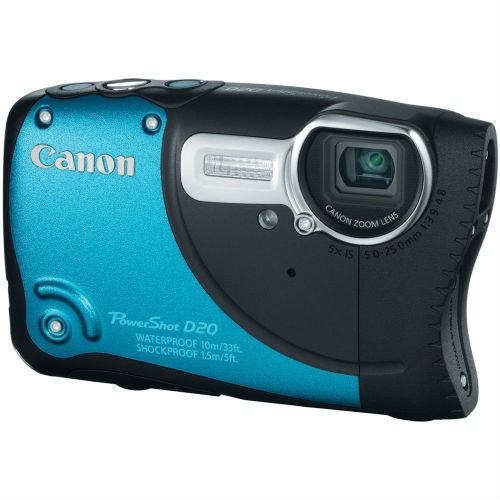 The X-Shot for the selfie shot
We picked up our XShot XSP2 Pocket Camera Extender
about a year ago, and I carry it in my purse everywhere we go. The X-shot screws onto the bottom of our camera, and the arm telescopes out to allow us to take self portraits. The four of us won't fit into the frame when we hold a camera at arm's length, so the X-Shot's been a great addition for us.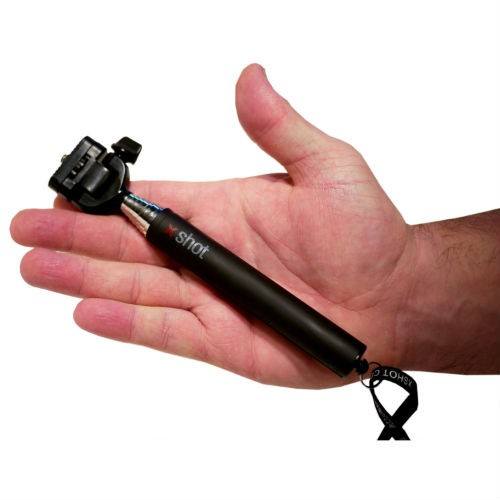 Portable surge protector
We take our little Belkin Mini Surge Protector/Dual USB Charger wherever we go. The Belkin has a few extra outlets, which are fantastic for hotel rooms that never seem to have enough, and two built in USB charge ports.
In addition to the Belkin, we have a few other little tech essentials, including a headphone to RCA Y splitter cable (to push sound to the TV or to a stereo receiver), and a headphone splitter and headphones for all of us.
Happiness is a good pillow
Neck pillows can be bulky and awkward, and they're often pretty useless off the plane. Instead, we carry a small microbead pillow, which can be used as a toy or as a kid's pillow. Ours is a plain purple version, but I've been eyeing up these cute replacements, available in a lot of designs including a Microbead Bolster Tube Pillow.
Do you have any favorite travel items? Let us know in the comments below.