I'm not entirely sure when it happened, but I've become a bit of a disorganized disaster at the airport lately. I have a pen in my backpack, my passport in my front pocket, my boarding pass in another pocket, and my wallet and cash usually in a back pack.
Somehow, my system for staying organized in the airport has fallen apart.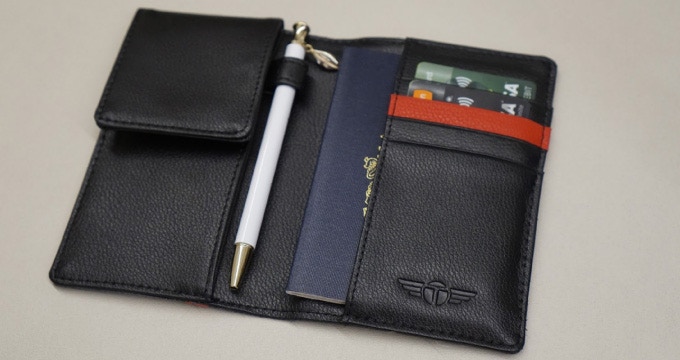 I've always avoided getting a passport holder, because the ones I looked at back in the day were ugly and bulky. Sure, I need a place to hold my stuff, but I don't want to carry around a two pound monstrosity. I also really wanted something that would fit neatly into my pocket.
So when the folks at Talonport reached out to have us review their new luxury travel wallet, I thought it may just solve my problem. Their luxury travel wallet seemed streamlined and attractive, so I decided to give it a try.
I'm glad I did.
We got a sneek peek, but you can order it on Kickstarter now!
About the Talonport luxury travel wallet
It keeps your passport, travel documents, pen, cards, currency and more all in one place. There's a unique fold-out document wing, it's handcrafted in genuine leather and has a lifetime guarantee.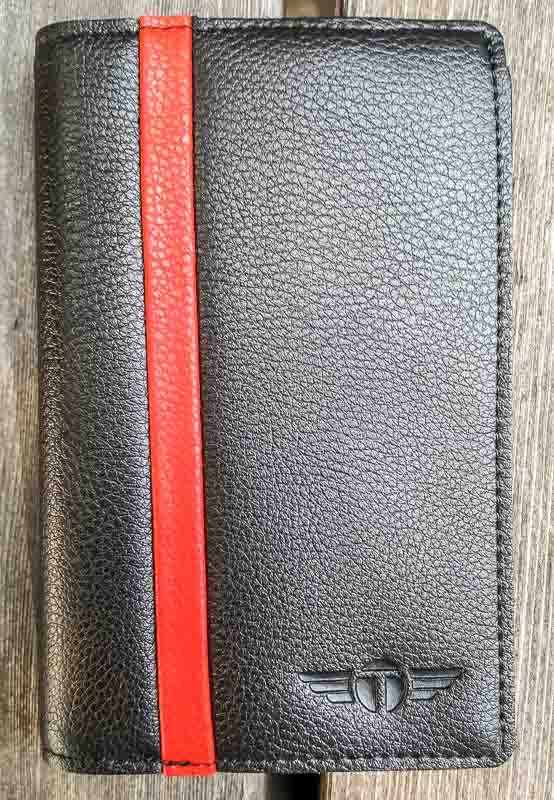 What's in the Talonport wallet?
document wing to hold boarding passes
built in RFID blocker
four card slots. You can use each slot for multiple cards
pen holder
passport pocket
I'm always worried about my passport falling out of a wallet, but it tucks in snugly into the Talonport's pocket. That said, it's easy to remove my passport without having to undo a zipper or dig through multiple pockets.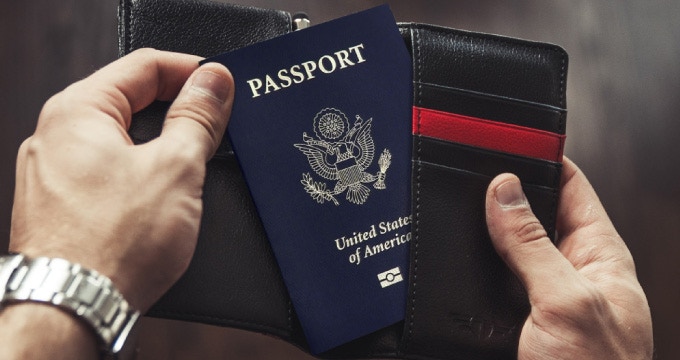 I also need to be able to access my pen on flights. I always seem to get my paper immigration and customs forms to fill out at the least convenient time, so I really like that this travel wallet has a space for a pen. It doesn't come with one, so you'll have to add your own.
Talonport also makes gorgeous luggage tags in leather or stainless steel.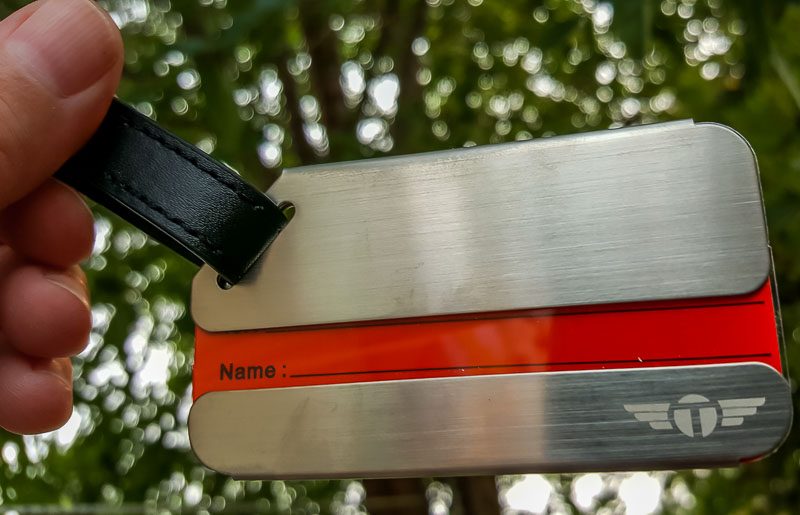 Do you want a zipper in your travel wallet?
There's no zipper in this travel wallet, and I wasn't sure if I liked that at first. There is a small chance that something may fall out, I suppose, but I've never had that problem with my regular wallet so I can't see why it would be a problem here.
Overall, I like that no zipper means that I can access my passport and boarding pass faster. No matter how often I travel, I always seem to hit the front of the security or boarding line faster than I'd planned. It's nice not to have to fumble with a zipper to access my stuff!
Will it work for multiple passports?
No. There's only space for one passport. I travel a bit by myself these days, so the Talonport passport wallet is perfect for those occasions when I only need to carry one passport.
Best leather passport wallet?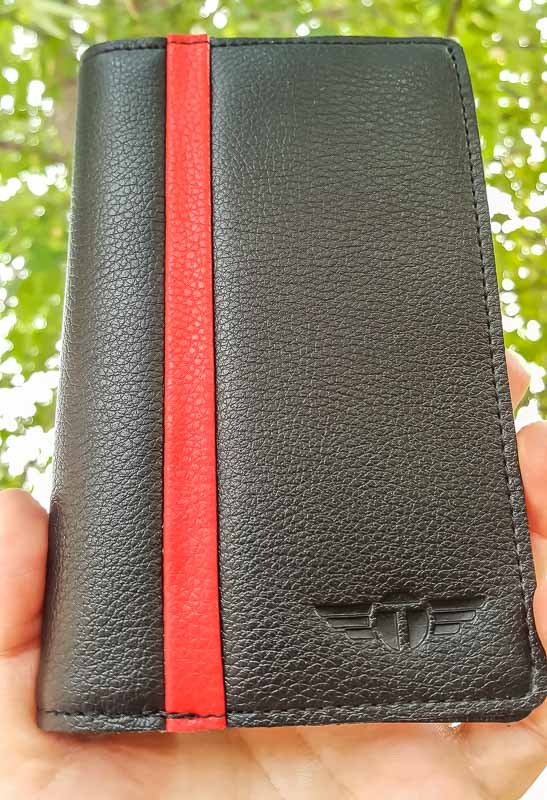 In terms of durability, leather's probably your best best for a travel wallet. It wipes clean easily, and it doesn't scuff or wear easily.
As a plus, it has a nice, soft feel.
Tip! There's a lifetime guarantee on the Talonport Passport wallet when you register! The link is included in the package that comes with your Talonport travel passport holder.
The leather in the Talonport wallet is especially soft and supple. It has a soft, luxurious feeling in the palm of your hand.
Want to learn more?