So, you're a regular person and not an extreme athlete or a pro surfer, and thinking of getting a GoPro video camera? Spoiler alert, you probably should.
I'm sure everyone has seen those amazing GoPro videos of surfers on a perfect wave, snowboarders carving down a mountain side, bikers taking 50 foot jumps or those extreme athletes jumping out of perfectly good airplanes or the side of a cliff. I love those.
See the 4K GoPro HERO8 on Amazon.
See GoPro's newest GoPro HERO10 here.
Honestly though, if anyone needs a compact, hands free camera, it's a parent. I find myself wishing daily for another set of arms, so carrying around a big, bulky camera just doesn't work.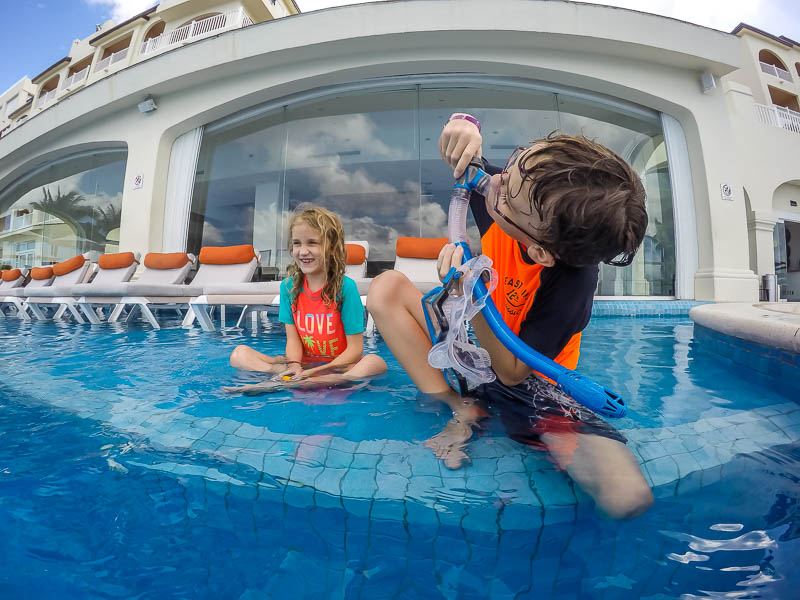 So, it's probably no surprise that we get a lot of questions from fellow parents about the GoPro who want to know is it waterproof? Is it easy to use? How much does it cost? Does it take photos, too? Those are a lot of questions for one tiny camera.
So when Sport Chek reached out to us to review the new GoPro HERO 6 Black, we jumped at the chance. It's a perfect opportunity to answer all of those questions and more.
First impressions
Before we got our new HERO 6, we owned the GoPro HERO4 SILVER. It's a great little camera and we've gotten some great footage the past few years, but I always disliked how we had to keep it in an external casing.
That's changed with the newer GoPros, namely the HERO 5 and Hero 6. Unlike older GoPros (like the GoPro Hero 4 and earlier) the HERO 6 doesn't need an external case to make it waterproof. This is my favorite feature, as it makes the GoPro HERO 6 so easy and convenient to use, and I never have to worry about putting it in a waterproof case.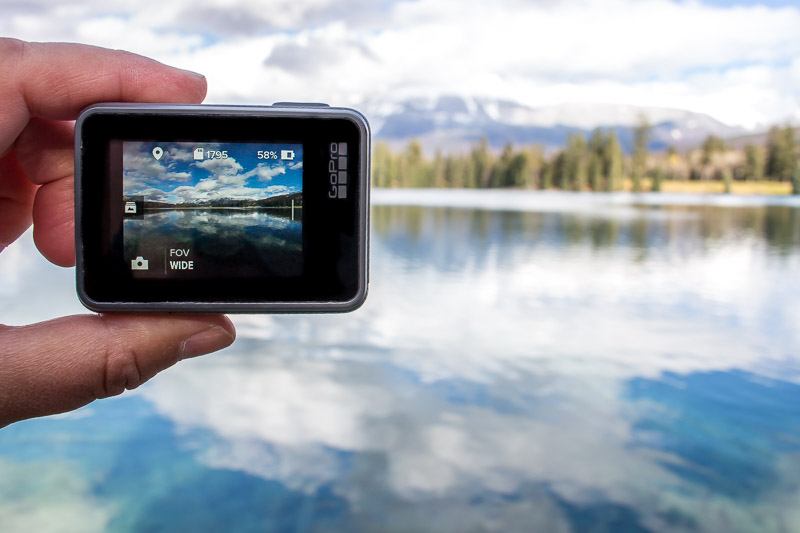 GoPro HERO 6 Video and photo quality
The GoPro takes great photos and videos. Even better, this tiny camera takes stunning 4K video, which means your family memories will be preserved in stunning detail.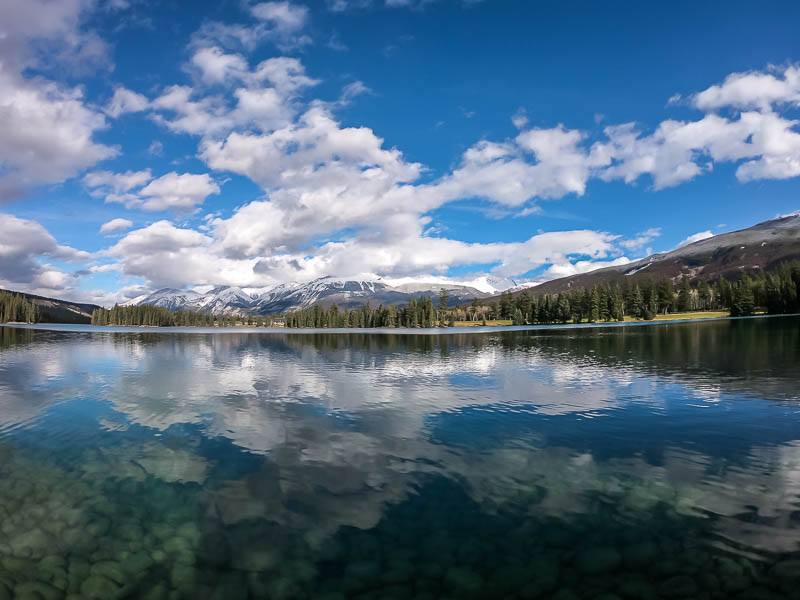 To give it a real try, we took the GoPro HERO 6 Black with us on a early family winter vacation to Mexico and it was the perfect chance to test the GoPro Hero6 in a real world situation.
Take a look at the video below, filmed in 4K on our little GoPro HERO 6 Black. The video is raw and unedited, taken straight out of the camera. We didn't always have the new image stabiliser on (our bad) and we've added titles and music, plus cut out some footage, but we haven't done anything else. The video quality is just a sample of what you'll get from this camera.
GoPro HERO6 Features
There's a lot to like about this camera, and I'm especially fond of the burst feature for photos.
Like a lot of you, I always seem to just miss that perfect moment, like when my kids actually smile at the camera. With the burst mode, I just click the button, and the GoPro takes a burst of photos over several seconds. No more missed photos or that perfect smile.
The GoPro HERO 6 is waterproof to 33 meters. We've snorkeled with it, played with it in the pool, and even carried it with us as we boogie boarded in the waves. I let the kids carry it around half of the time, and they dunked it in the pool and the ocean dozens of times. Despite all of this, it remained perfectly waterproof.
Tip! We use a GoPro floating handle to hold the GoPro. This keeps it from getting lost in the surf, or sinking to the bottom of a pool.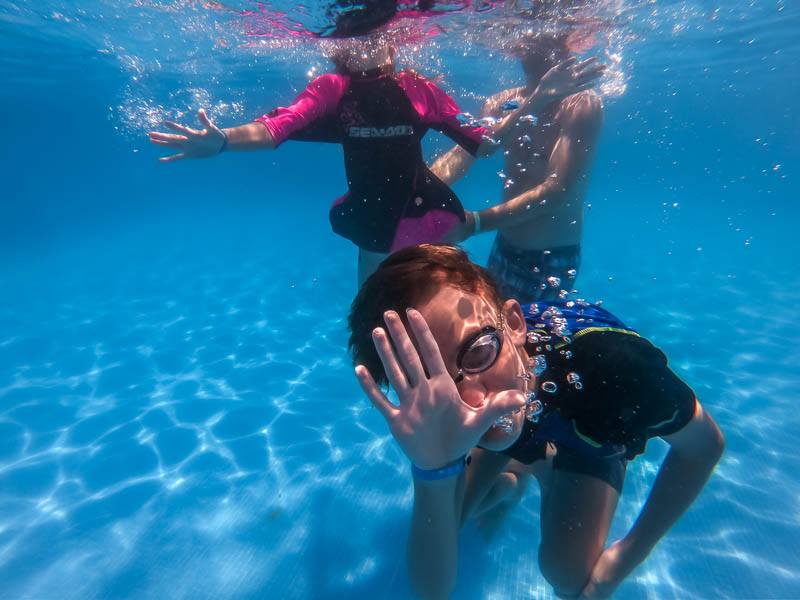 How to use the GoPro Hero 6
Is the GoPro easy to use? Well, it's not hard to use, but using a GoPro is a little different than a smartphone or other camera. If you take ten minutes to learn how to use the GoPro at the beginning, you'll pretty much know everything you need to.
Thankfully, there are only a couple of buttons: a shutter button, and a mode/power button. There's also a touch screen in back, which makes getting through the menus pretty easy. Unlike the older models, you can see the photos and video as you're taking them on the LCD screen just like a regular camera.
You can also download the GoPro app and connect the GoPro to your smartphone to take remote shots or to easily control all the settings. It can also save the videos and pictures directly to your phone so you can easily share them on Facebook, Instagram and Twitter.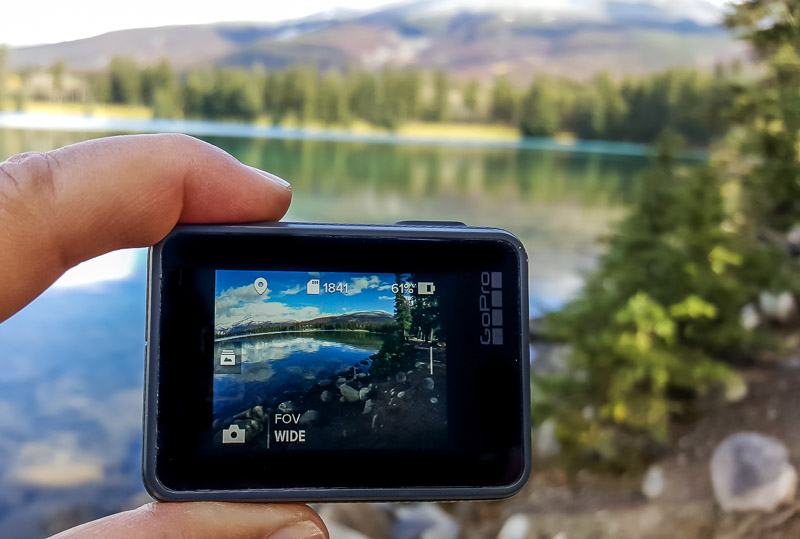 GoPro HERO 6 Voice Recognition
The GoPro HERO6 even comes with voice recognition, which we found works really well. Talk about hands free!
You can use voice recognition to turn the GoPro on and off, take photos and videos, and a lot more. It really makes mounting the camera to your helmet or chest strap easier than ever. Just tell it when to start and stop recording no matter what your hands are up to.
GoPro HERO 6 Video Quality
What's the quality like? Video quality with the GoPro HERO 6 black is an impressive 4K video shooting at 60p, or 60 full frames per second. Those high frame rates per second also mean that it's excellent at capturing slow motion video. As well as 4K, you can record in 1080p240, 1080p120, or the more classic 1080p60. What that means is that you can still record in high definition and still enjoy top rate quality with varying compression. This means that if space or extended recording is important, you can lower the resolution and not lose a great deal.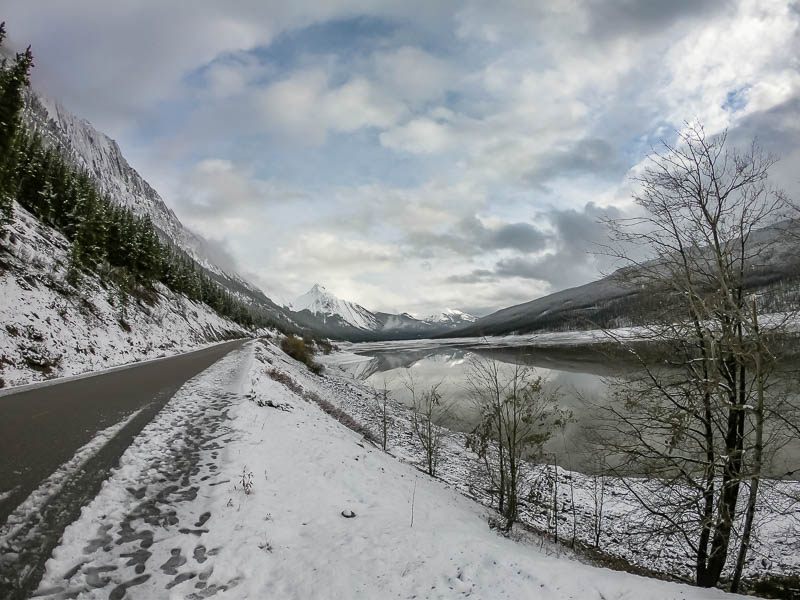 Here are a few nerdy facts about video compression for you. The GoPro HERO 6 Black uses a new video codec called High-Efficiency Video Coding (HEVC) H.265. It means that the video size can be smaller than the older H.264 protocol, but still retain higher 4K quality. Unfortunately, because H.265 is so new, many video editing software and devices can't decode its advanced compression at the moment. Luckily, most of the newer Androids and iPhones can play H.265 natively, so wider support is guaranteed as more people get on board with using it. YouTube already supports the new H.265 codec.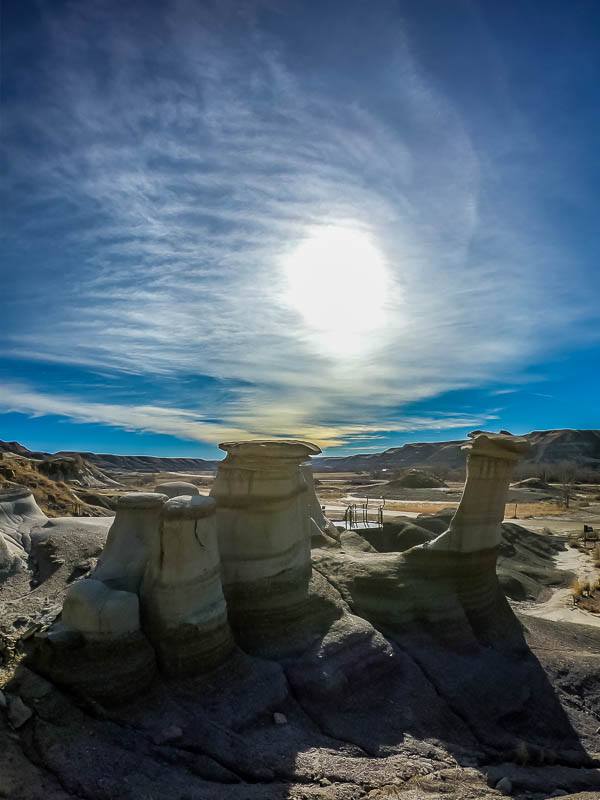 GoPro HERO 6 Image Stabilization
The GoPro HERO 6 has digital image stabilization making for steadier video. Because it's so tiny, we did find that we got some shake when the HERO6 was handheld, but there was less when it was mounted on something like a helmet, or the buoyant floaty handle grip we use. We also didn't realize that we had turned image stabilization off for part of our trip until we had later watched the videos. For smoother motion, especially when it's handheld, you'll want to leave image stabilization on.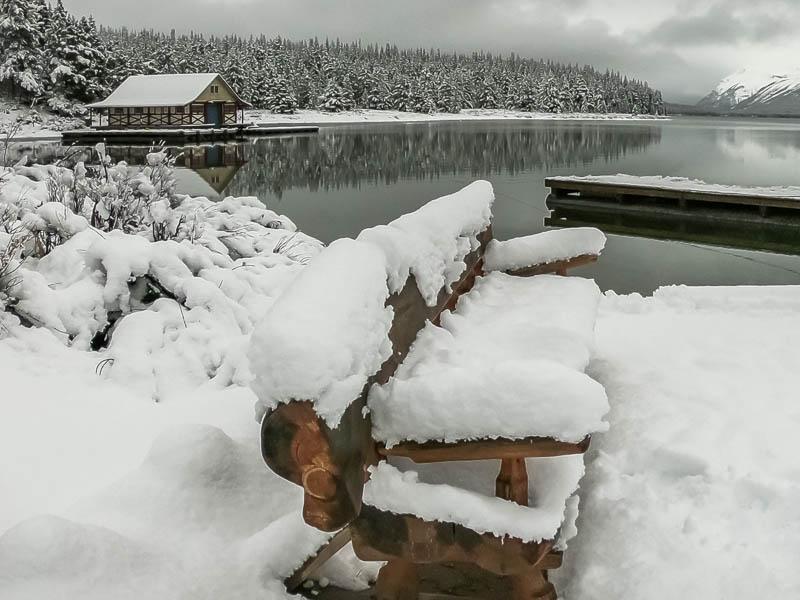 So is the GoPro for you?
Well, if you're looking for a camera with 4K video, then yes, the GoPro HERO6 definitely does 4K video well and with it's wide field of view or the new Superview, you won't be missing anything as long as you have lots of good natural light.
Want a rugged, waterproof camera that you can take almost anywhere? Well, the GoPro HERO6 definitely fits that bill as well. With it's small frame and rugged waterproof abilities, as well as the built in image stabilization, the GoPro can take what you're giving and keep on recording.
Love playing with new technology? With it's small touchscreen interface, voice recognition and it's ability to connect seamlessly with your existing smartphone, the GoPro definitely ticks all the boxes when it comes to new tech. There's a small learning curve, but it's nothing that a few minutes watching how-to videos or a little reading can't cure.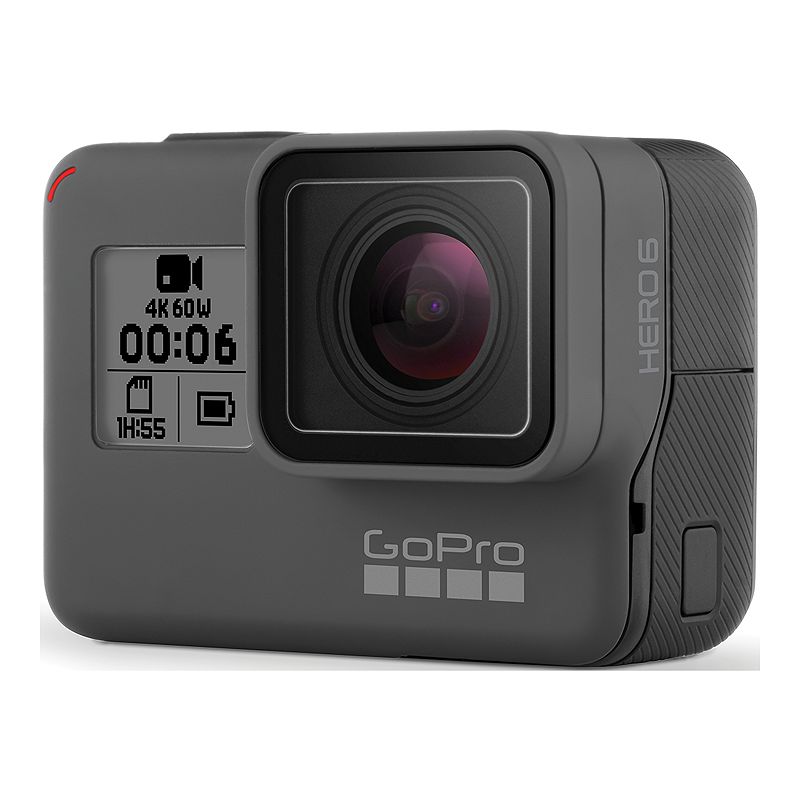 The GoPro HERO6 Black HD Action Camera transforms your adventures into incredible QuikStories directly on your phone.
Shopping for a GoPro in Canada? Sport Chek is an official supplier and carries all the latest GoPro devices and accessories.
See the brand new 4K GoPro HERO8 on Amazon.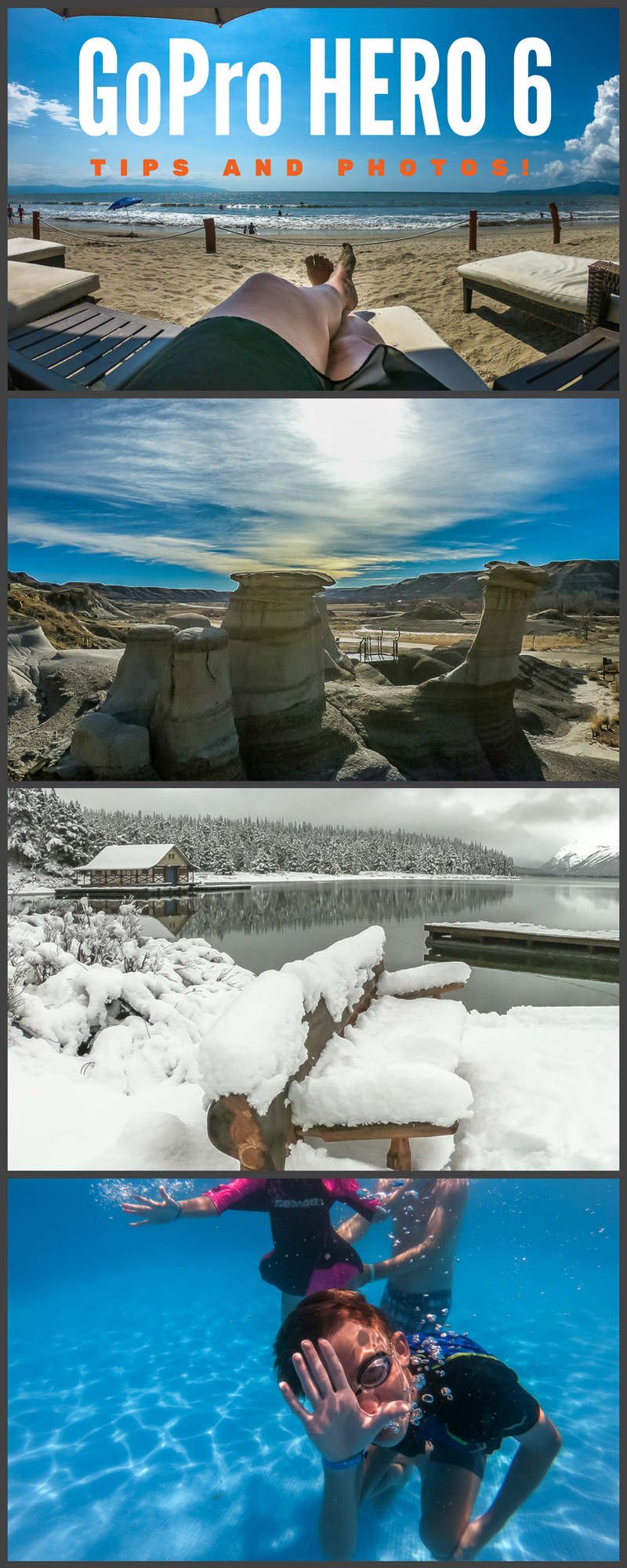 Thanks to Sport Chek for providing us with the GoPro HERO 6 Black for this review. It was on the wishlist and we definitely enjoyed using it.