As a traveler, you potentially risk your private information whenever you use public Wi-Fi.
Using a VPN for travel can protect your information over public Wi-Fi networks, and help you access your favorite websites and streaming services from back home.
A VPN also helps you access favorite websites in countries where they're blocked.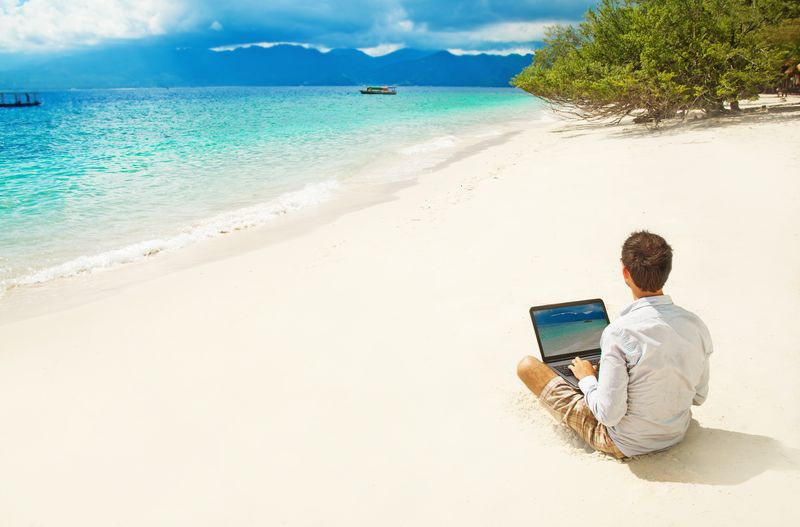 What is a VPN?
A VPN is a Virtual Private Network (thus the VPN acronym). A VPN lets you create a secure connection to another network over the internet.
A VPN encrypts the internet traffic from your computer to the exit point of the VPN network.
You can use a VPN on your laptop, desktop computer, smartphone (including iPhones, Androids and more) and tablets.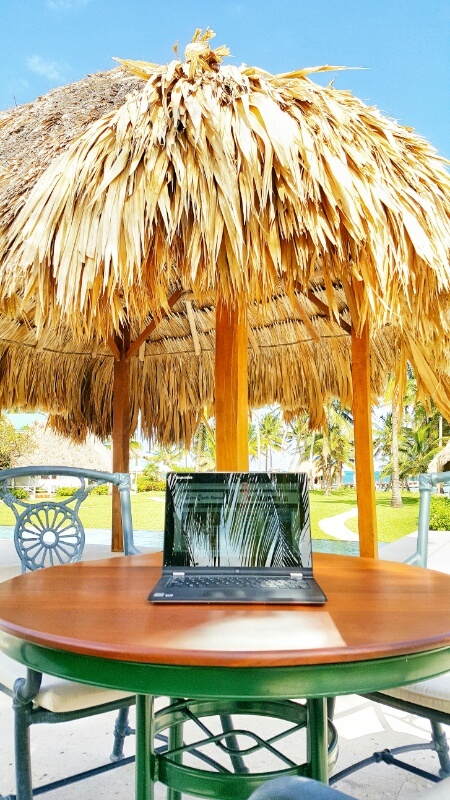 Do You Need a VPN for Travel?
I've lost count of how many times we've used the WiFi at a cafe, airport, or hotel.
The problem with this is that surfing the web on an unsecured Wi-Fi network can expose your private information while you're shopping online, sending emails, paying bills, or just browsing.
Without a VPN, any information that you send or receive while you're online can be vulnerable to eavesdropping by anyone on the same Wi-Fi network. A good VPN prevents someone on the same wireless network as you from reading your traffic.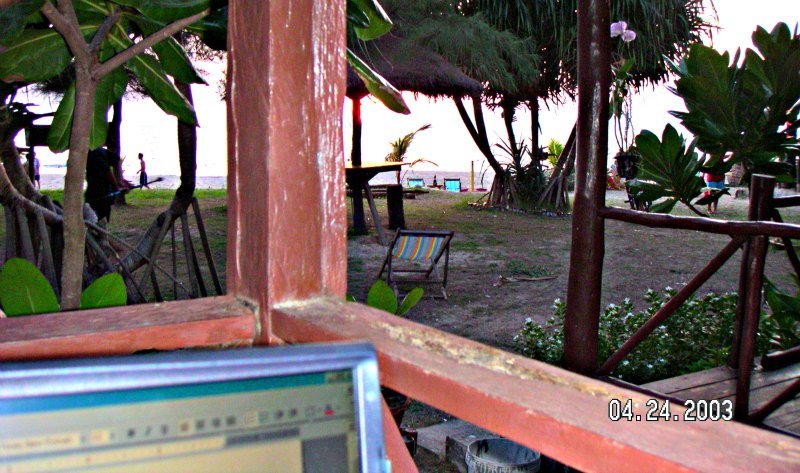 What does a VPN let you do?
A VPN can help you access streaming services when you're out of country, hide your internet browsing history, access blocked websites, and even protect against identity theft.
Stream county-specific websites
You can access US Netflix and other streaming services in other countries using a VPN. Normally, if you're a US Netflix customer, and you access Netflix in Mexico, for example, you'll get the Mexico Netflix shows only. This may be a problem, since Netflix offers different shows in different regions.
When you're using the internet while traveling, a VPN masks your geographical location and makings it seem like you're somewhere else, tricking websites into allowing you access. A good VPN let you specify the country that you're pretending to access from, whether that's Canada, the USA, or somewhere else.
Access blocked websites
A VPN can be useful in countries where specific websites are blocked. Want to access Facebook, Twitter, Instagram, Pinterest, YouTube, nytimes.com, or WhatsApp in China? You're out of luck unless you use a VPN.
That said, China is getting more and more aggressive about blocking VPNs within China. While several VPNs work in China, NordVPN is likely the most robust, and most well known.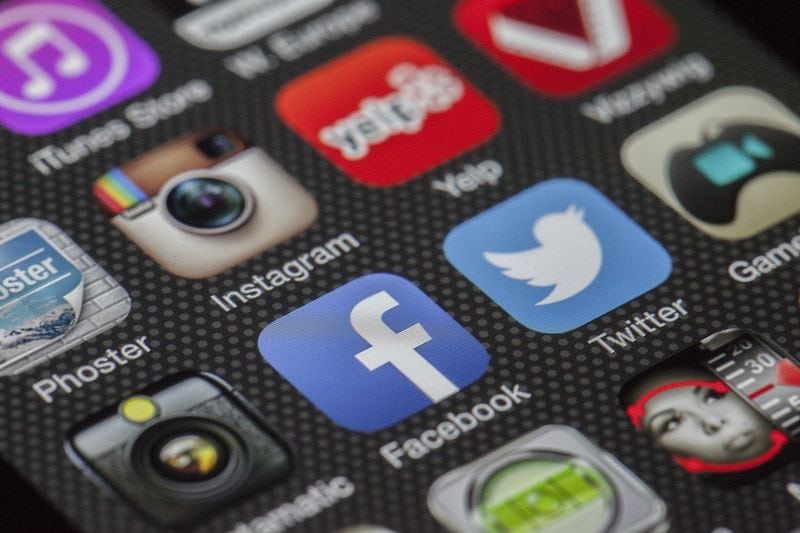 Hide your browsing activity
A VPN can hide your browsing activity on public Wi-Fi. This can prevent prying eyes from seeing your information.
Prevent identity theft
A VPN can even protect you against identity theft.
You can become a victim of identity theft when your personal information is stolen, and the thieves use your identity. Identity thieves can open new bank accounts, rent or buy property, or even file tax returns in your name. They can destroy your credit rating, and even create legal hassles.
A VPN helps keep your identity secure by protecting your data, and keeping the data you send and receive shopping, banking and browsing out of the reach of cyberthieves.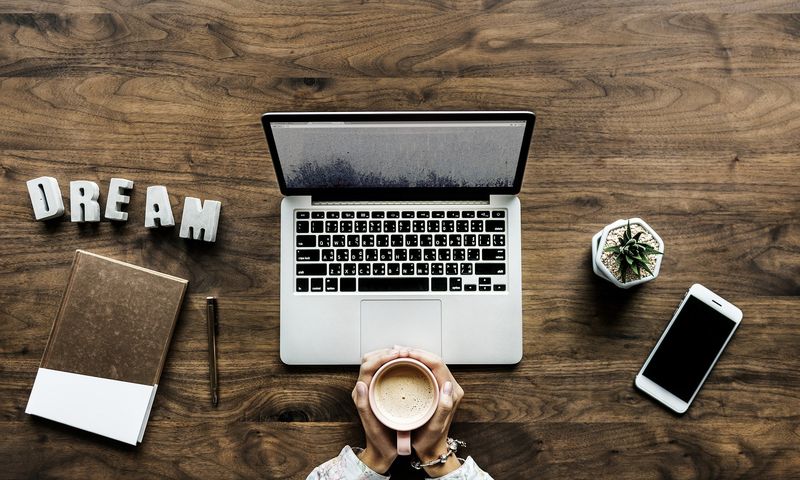 What to look for in a good VPN
Not all VPNs are created equal. Some are better at protecting our privacy, faster, and more reputable.
Choose a logless VPN
A major advantage of a VPN for international travel is protecting your privacy, but some VPN services keep logs of your browsing activity. They can then release that information to a third party like hackers or law enforcement.
Logs can contain information like your original IP, the new IPs assigned to you by the VPN, your browsing history and the websites you visited, connection logs, how long you were connected, your connection time, and more.
Look for a VPN that is logless, and that has been confirmed not to keep logs by an independent audit. One company that's a logless provider that doesn't store VPN data is NordVPN, but there are others as well. See NordVPN's logging policies and more here.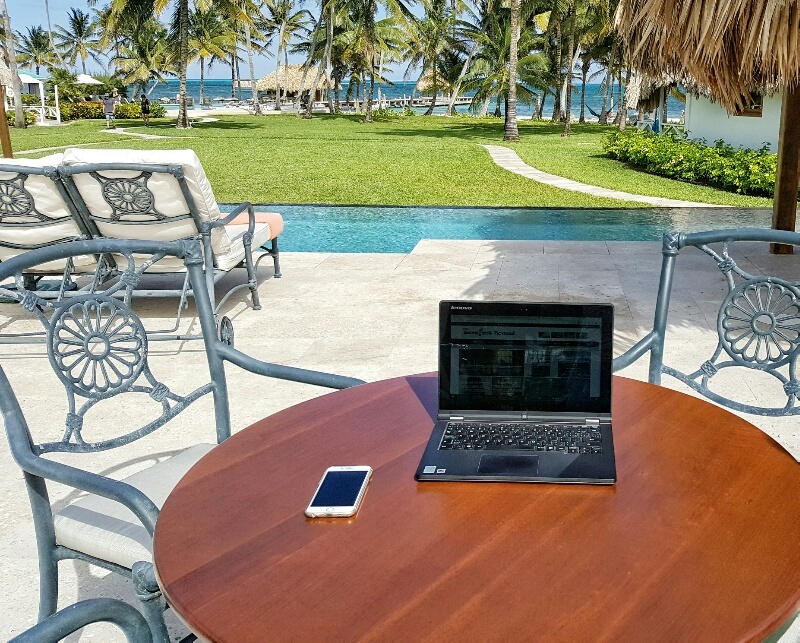 Get a Fast VPN
Since using a VPN means routing your internet activity through another server, it will slow down your browsing. Choose a VPN that's as fast as possible. In general, the more servers a VPN offers, the faster it will be.
A VPN with servers in many countries offers you more flexibility and can even boost your connection speed. Your connection speed will usually be better if it's connected to a server close to you.
Find a VPN that lets you access with multiple devices
Want to use your VPN on a smartphone, tablet, and laptop? Maybe you're looking for a VPN for your family. If either is the case, be sure to pick a VPN that will let you use it on as many devices as you need, and make sure that it has support of all the devices you want to use.
Check VPN data limits
Some cheaper VPNs set limits on the amount of data you can use. Others will let you use full, unmetered bandwith with no limits on data. A good personal VPN for travel will have no data limits.
Make sure the VPN has a server in the country you want
If you're a Canadian looking to stream Canadian Netflix in Europe, make sure that your VPN services offers a VPN server based in Canada.
If you're looking to use a VPN in China to access blocked websites, make sure your VPN offers a server in a country where the websites aren't blocked. The USA is usually a good choice. in this case.
Balance cost, security and convenience
While there are free VPNs out there, use them with caution. Your free VPN may offer up frequent ads, or disclose your personal information. Many free VPNs also don't offer any kind of support, and can't be used on multiple devices.