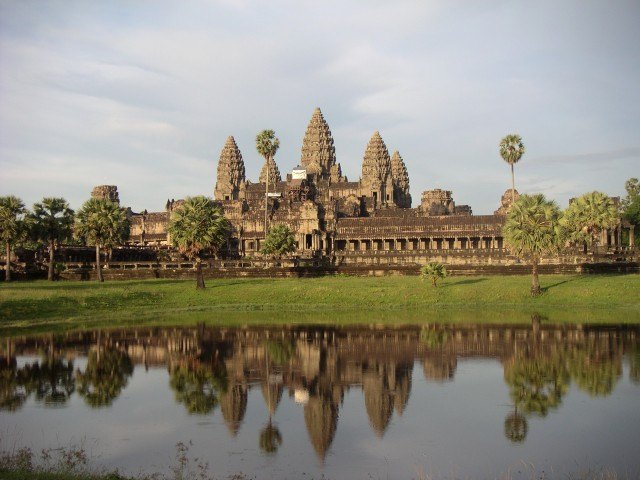 The Angkor Wat Temple in the Siem Reap Province of Cambodia is a gorgeous example of Khmer architecture. It was built in the 12th century and is the only temple in the area that has seen consistent use since it was built. It is a large complex spanning over 500 acres.
It has become a major tourist destination in Southeast Asia and is the number one tourist destination in Cambodia. It's located around 6 kilometers from the town of Siem Reap and passes are required to enter the Angkor area. They are on sale at the front gate for 1-day ($20), 3-day ($40), or 7-day ($60) intervals. The 3-day pass is valid for any 3 days within a week, while the 7-day pass is valid for any 7 days within a month.
When we were there we hired a tuk tuk driver in Siem Reap...