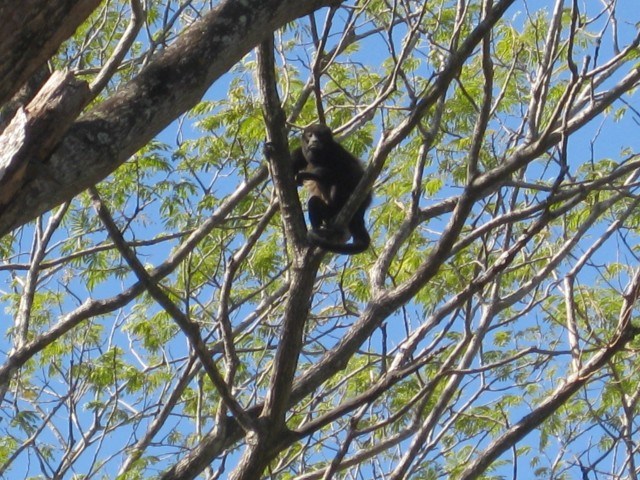 One thing that we've discovered since getting into Tamarindo is that wildlife can sometimes surround you without actually having to search for it. We've also found that some monkeys can be a little intimidating. I'm not talking about their body size (though some of those male dangly bits look downright painful to have while hanging onto a 30 foot branch) but rather their sound.
The male howler monkey is known for two things out here. One is those afore mentioned dangly bits and the other is for the loud howling it does. It's a bit of a unique sound and the closest I can approximate would be a cross between a Tarzan howl and a loud, deep guttural growl. They say that the howlers cry can reach almost 5 km's and is one of the loudest land animals. After hearing it firsthand, I can believe it.
Now imagine this scenario. It's five am the second morning after getting into Tamarindo. You're feeling quite comfortable and secure in your 3rd story condo knowing that thieves or any "bad" people would need to jump the 10 foot high razor blade covered outer wall then perform a spiderman feat of climbing nearly 30 vertical feet to get to your balcony. Now imagine being woken up with superhuman loud guttural screams only feet from where you're sleeping...