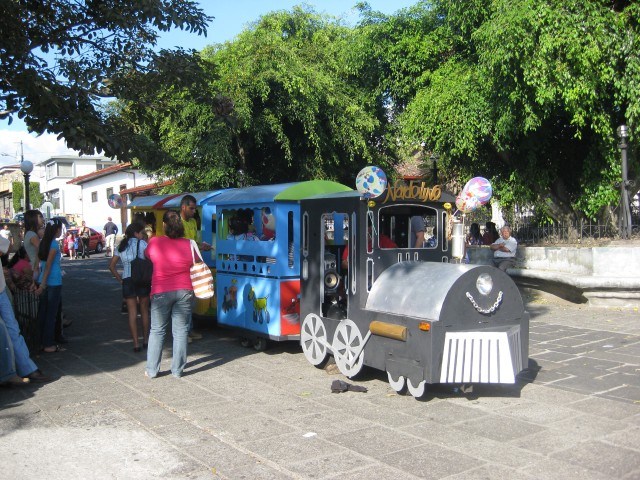 Our story starts on a quiet flight heading to Central America. Imagine that it's New Year's Eve, only a few minutes before 2011. After 2 months of lounging around the beach on the Caribbean Sea side of Mexico it suddenly dawns on us that we were about to land in a different world. Out either side of the airplane we could see fireworks going off at regular intervals all across the valley of San Jose.
As we jump off the plane and into the SUV of our driver and hotel owner Jose we were quickly whisked through lively neighborhoods filled with young Ticos preparing for the New Year. As we checked in at a quarter to midnight we found ourselves glad to be out of Mexico. Nothing against Playa but the place was starting to get a little too busy for us and we needed something new to sink our teeth into.
It wasn't until we were unpacking our things in our room that the gong struck midnight and the city exploded in fireworks...