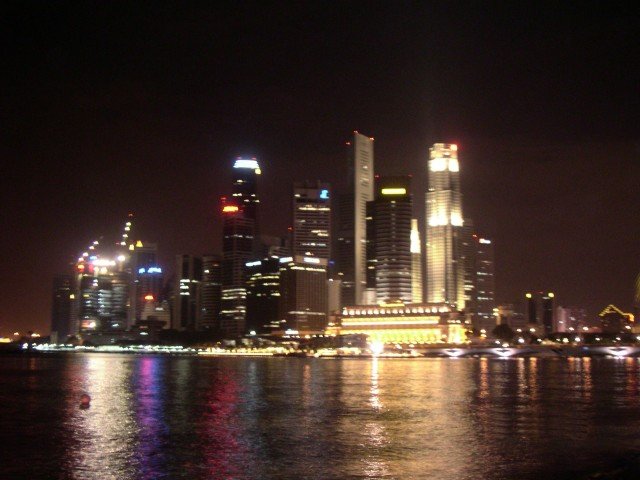 Marina Bay, in the sovereign city-state of Singapore, is a vibrant section of the city that includes the diversified Central Area or CBD (Central Business District). It is a 24/7 lit up wonderland that includes 3 1/2 kms of paths along the Waterfront Promenade, numerous hotels, commercial shops, high end residential buildings and lots of entertainment options.
Home to the famous Merlion and Marina Centre, this area of the city is well lit up regardless of the hour. The lights and views (especially at night) almost put Las Vegas' neon strip to shame and are a pride for all who live there.
Singapore has one of the busiest water ports in the world and the city-state uses water as a backdrop to highlight it's success at every opportunity. Whether you're walking down the Promenade, sipping a Singapore Sling at Raffles Hotel (home of the Singapore Sling) or marvelling at the creative wonder of The Helix Bridge you'll feel...