I've been thinking a lot lately about what makes any trip really special. For me, it rarely matters how much money I saved (or even spent!) or how quickly I got there. It's all about the experiences.
Sometimes the experiences are huge, like seeing the sun set over ancient temples at Angkor Wat, riding camels in the desert, or even a hot air balloon ride over the fairy chimneys of Cappadocia.
Sometimes the experiences that makes a trip special are simple things like a steaming espresso in a café on a busy street corner or watching the sun set over the ocean.
Sometimes the experience is as as simple as weekend at a truly great hotel.

It seems like forever since we've spent the weekend at a really great grand old hotel. Once in a while we snag a great deal, and get a chance to spend some time in a hotel that offers something really special.
You know the hotels I mean.
The hotels with the huge lobbies gleaming with polished wood, where you just might run into someone famous reclining casually in an overstuffed chair.
Hotels with room service wheeled to your room and served with a red rose on a white tablecloth.

Hotels with a real library, stocked with worn hardcover books and cozy chairs facing a fireplace.
Hotels with a concierge who calls you Ma'am or Sir without a trace of irony, even when you've just stopped by the front desk disheveled and bleary after a long night on the town.
Hotels where the staircases and chandeliers are works of art in and of themselves.
Hotels where the bellboy is over 60 years old, and loves to tell stories about the time Carey Grant stayed in the Rose Room.
Hotels with restaurants where your waiter knows more about wine than most professional sommeliers.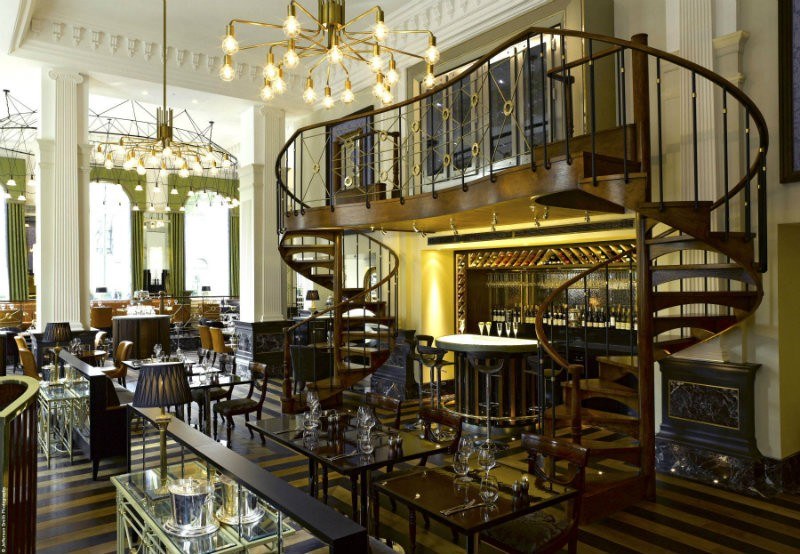 Hotels only a stones throw from the city's best landmarks, like the hotels you can find from Accor.
Hotels in the center of world class cities like London, Paris, Istanbul or New York.
Hotels where they serve an afternoon tea.
Hotels where the parking valet is trained to be so unflappable that he doesn't raise an eyebrow when you drive up in your 2001 Honda Accord, which is speckled with rust and dinged from the time you missed the corner at the drive through.
Hotels where the valet parking whisks your car away to some unknown garage, but can return it within 10 minutes flat (and somehow smelling nicely of vanilla).

Hotels where the thread count on the sheets is higher than you would ever buy for home.
Hotels, where in some obscure corner, they quietly hang photos of famous guests. And most of the photos are of great presidents and iconic film stars.
And, above all, hotels that offer a great deal in their off season. 🙂
There are many things we love in a standard hotel, but what amenities do you love in a truly great hotel?