When you think of the ocean, what typically comes to mind? For me it's blue water and white sands.
So it's appropriate when I say Ocean Blue and Sand Resort in Punta Cana is aptly named. I'm also being honest when I say that I wanted to stay a lot longer.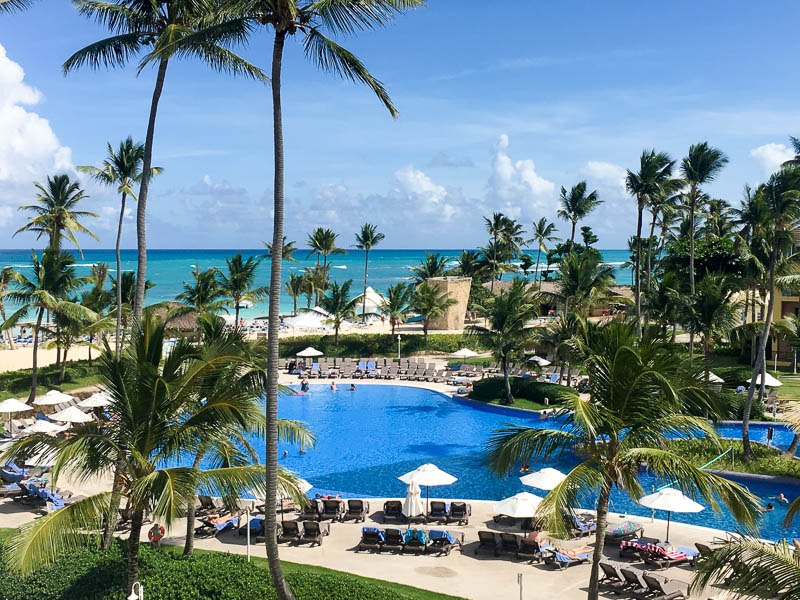 When you ask anyone who's stayed at the Ocean Blue and Sand Beach Resort in the Dominican Republic what they enjoyed most on their holiday, the answer is invariably the people. It's always about the people. Whether you're talking about the staff or the other vacationers, one thing is universal: good people equal good times.
In short, that's what my recent stay at Ocean Blue and Sand Beach Resort near Punta Cana came down to. The staff were some of the nicest, happiest people I've ever met, and everyone walked around with a smile on their faces and a song on their lips.
Now, I've been to bigger resorts and, truth be told, I've stayed in fancier hotels, however my stay at Ocean Blue and Sand Resort was one of the best in recent memory.
Sure, it might have something to do with the amazing meals I ate while I was there.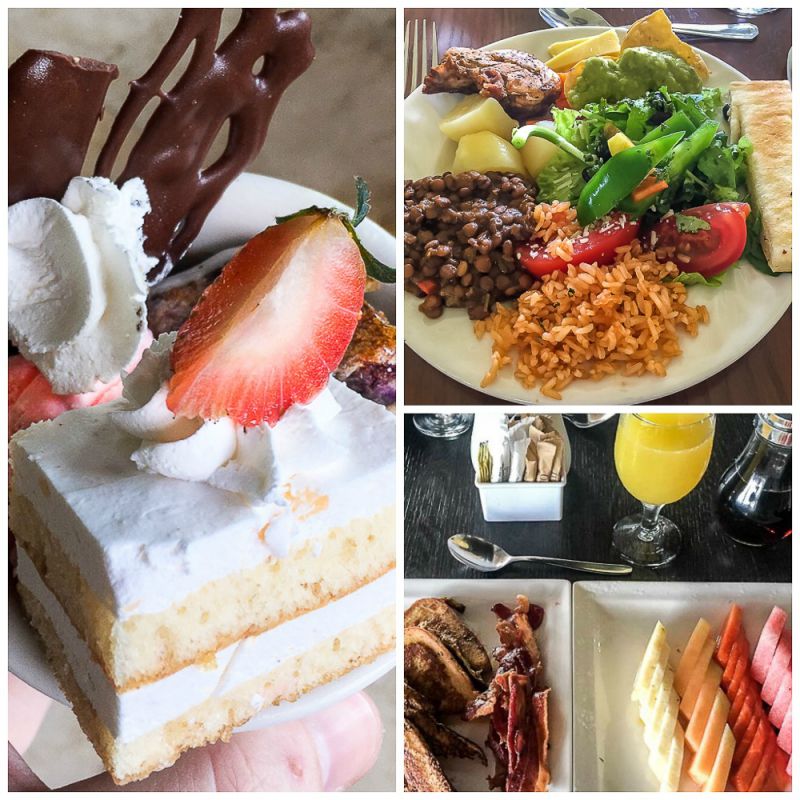 It might also have something to do with the people I met and the tasty cocktails I drank while at the resort.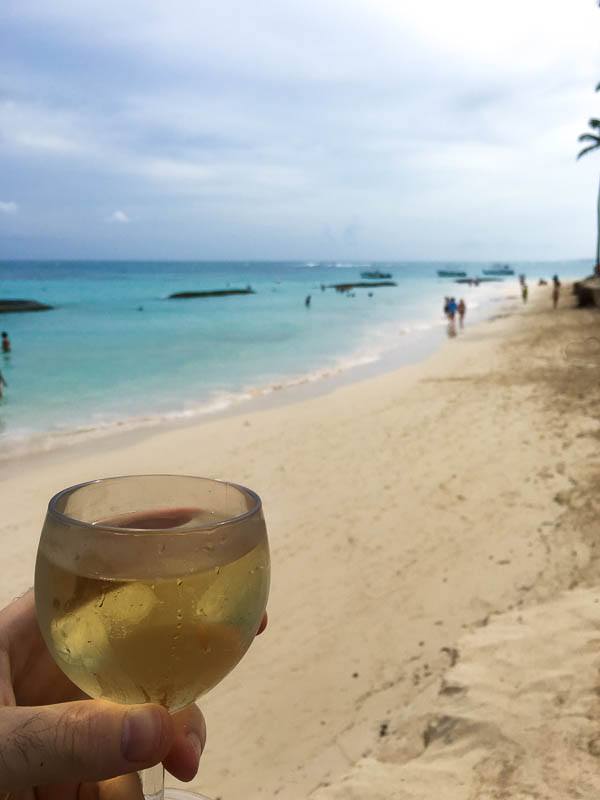 It might even have been due to the amazing body massage I received at the onsite Despacio Spa Centre.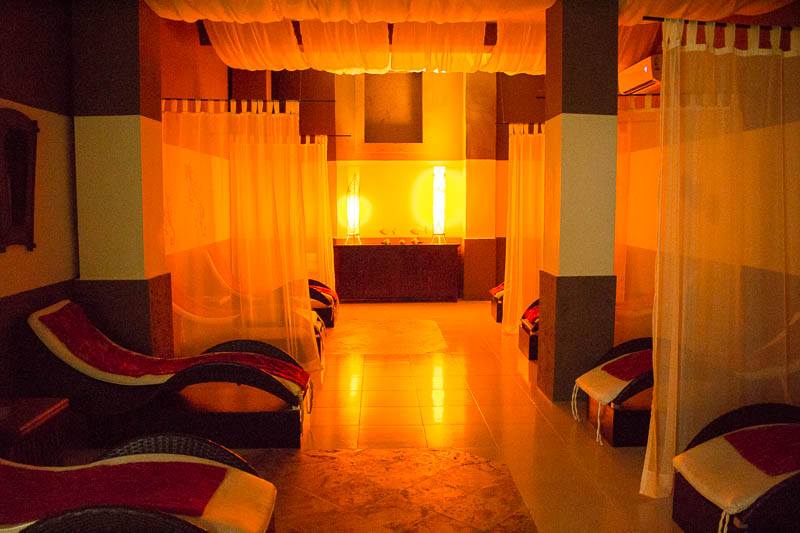 Perhaps it was just that my Privilege suite was clean, spacious and comfortable.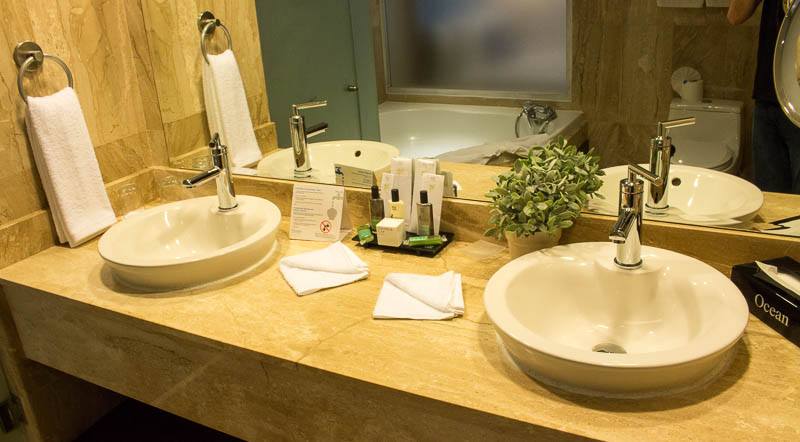 It's probably simply due to the fact that every night, when my head finally hit my pillow after a long day of experiencing what the resort had to offer, I was comfortable and content and had some of the best sleeps I've had in years.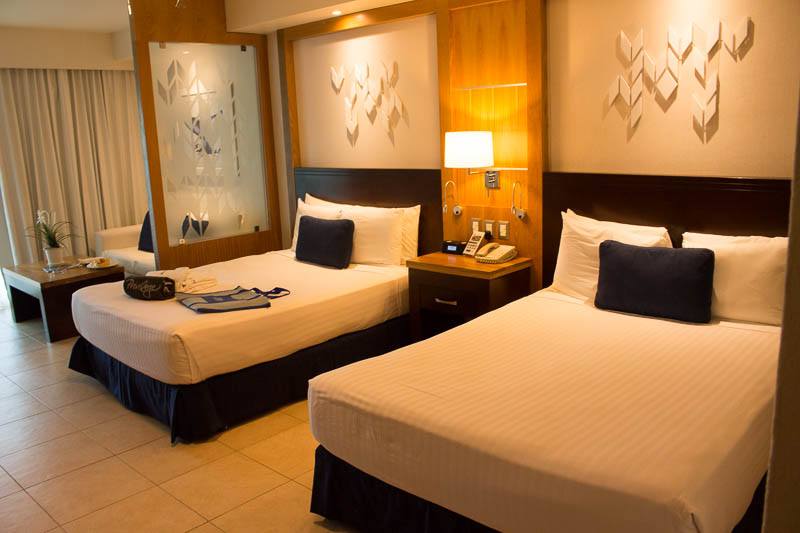 Choosing the right hotel
I don't usually write about hotel stays, however when you enjoy a place enough, it deserves to be mentioned.
As most all-inclusive vacationers can tell you, choosing the right hotel can often make or break a vacation. This is especially true when you spend the majority of your vacation time on the resort. Everyone can get by for a few days in uncomfortable surroundings, however when you stay someplace for a week or two, you need decent food and drink, a variety of entertainment and comfortable surroundings.
The Ocean Blue and Sand Resort has comfort and entertainment in spades. I can honestly say that during my time there, I was never bored. Whether I was walking the miles and miles of beautiful white sand beaches that flanked the hotel, or eating at one of the eight specialty onsite restaurants, I never grew tired of what the hotel offered.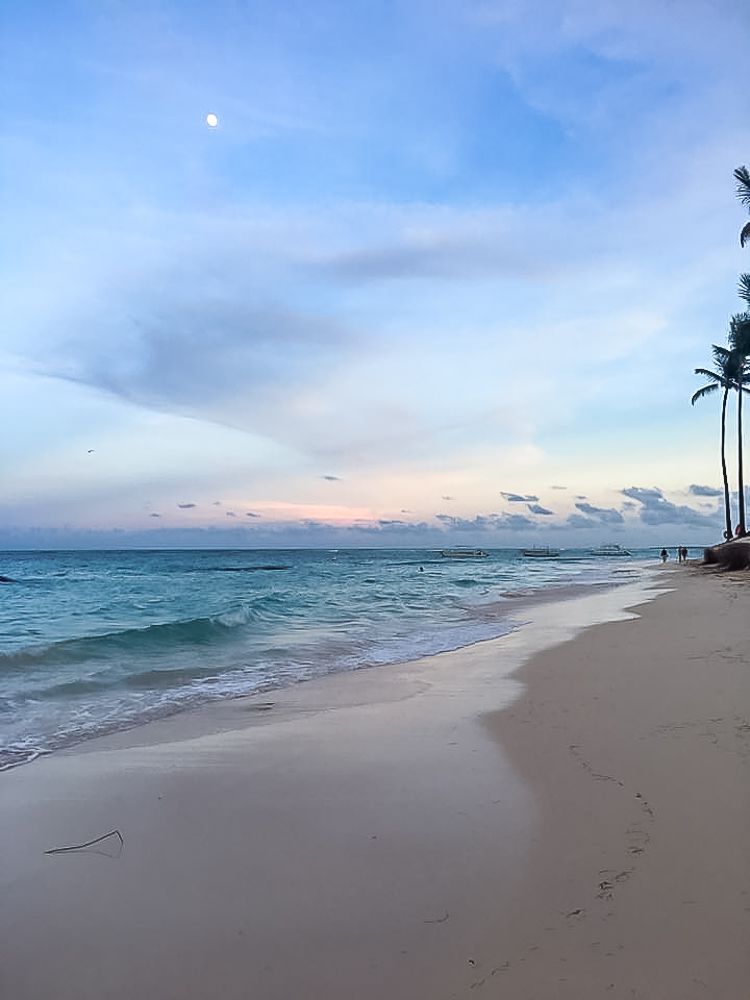 Activities at Ocean Sand and Blue Resort
During the day there was the beach, two huge pools, the PADI diving center Dive It! complete with free water activities, two swim up bars, multiple water themed events and parties, a fitness center, unlimited drinks, and a great main buffet with foods catering to every diet and taste.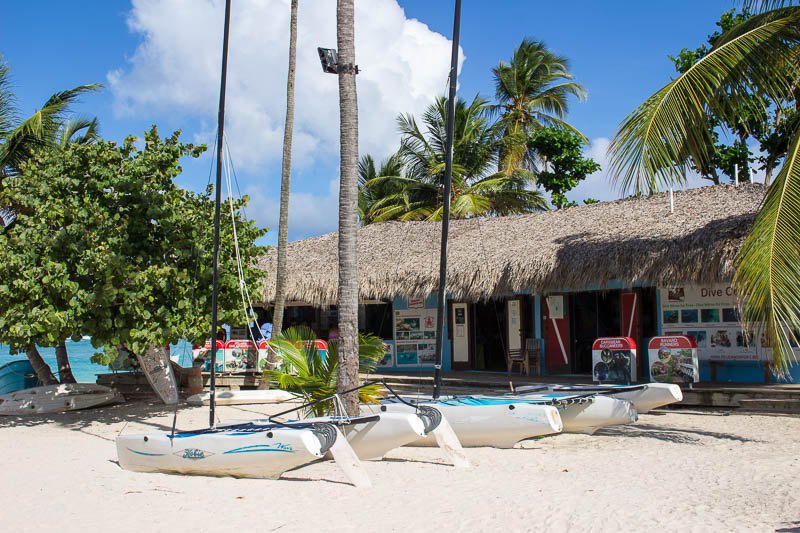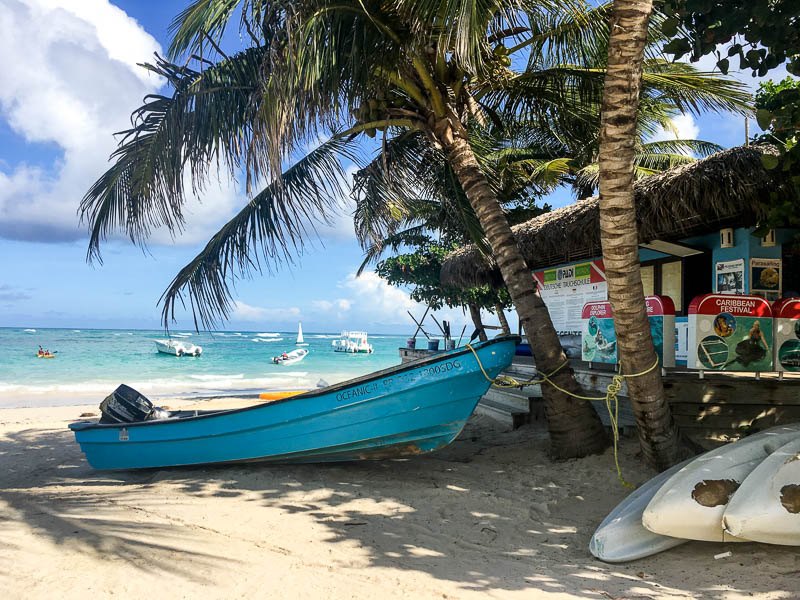 For the older kids, there's the lively (and free) bowling center complete with pool tables and electronic games upstairs. Hands down, this was one of the nicest indoor play zones I've ever encountered on a resort anywhere. The building is chock full of table games including air hockey, Foosball, ping pong, a giant chess board and Nintendo Wiis.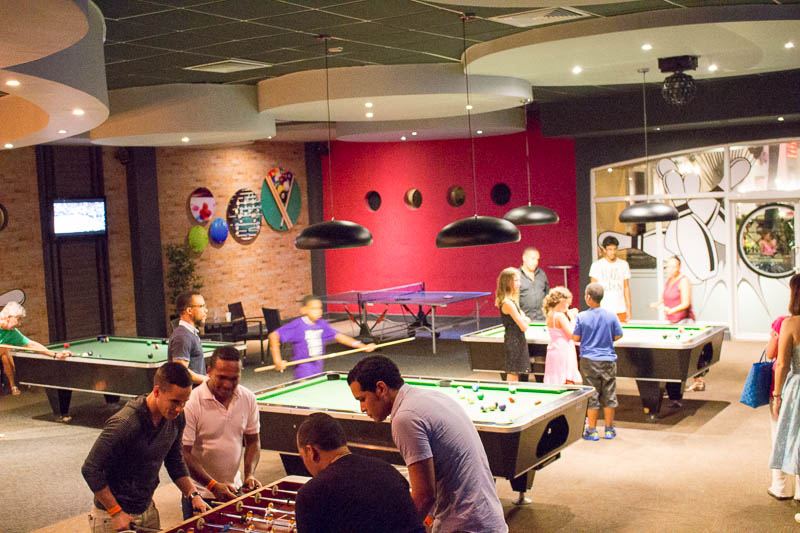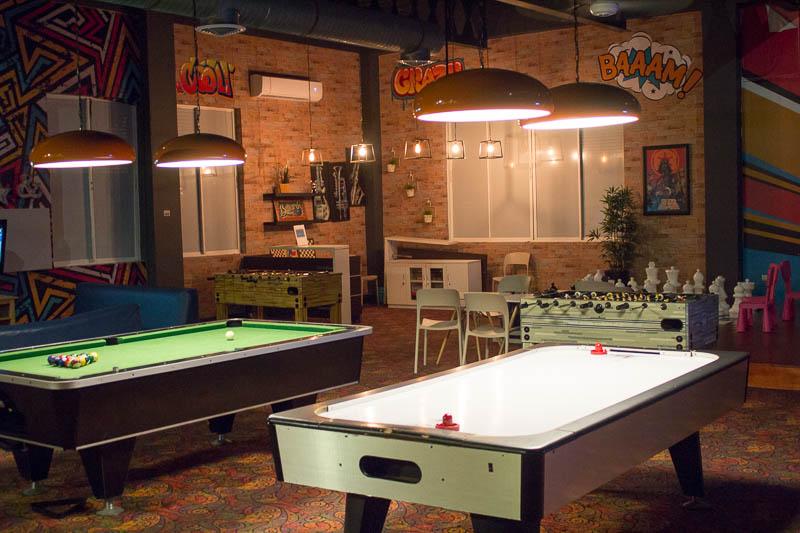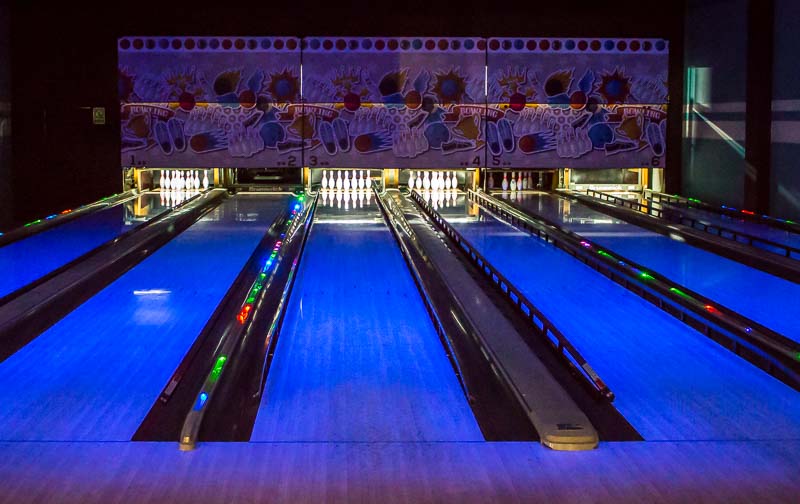 Outside, there's also the on-beach climbing wall, two huge pools as well as a kiddie pool, plus the tennis courts and archery lanes.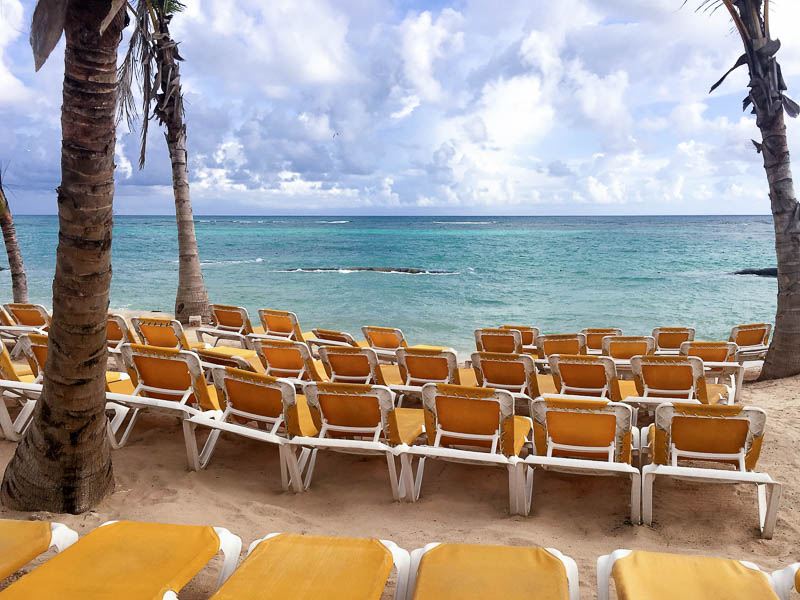 For those times when you need some adult time, the Ocean Blue and Sand Hotel has an amazing Kids Club called the Daisy Club for children ages 4 to 12 while the Teens Club is for ages 13 to 17. The Daisy Club building by the water was one of the prettiest little buildings I've ever seen complete with beds for nap time, row upon row of arts and crafts as well as a built in kitchen.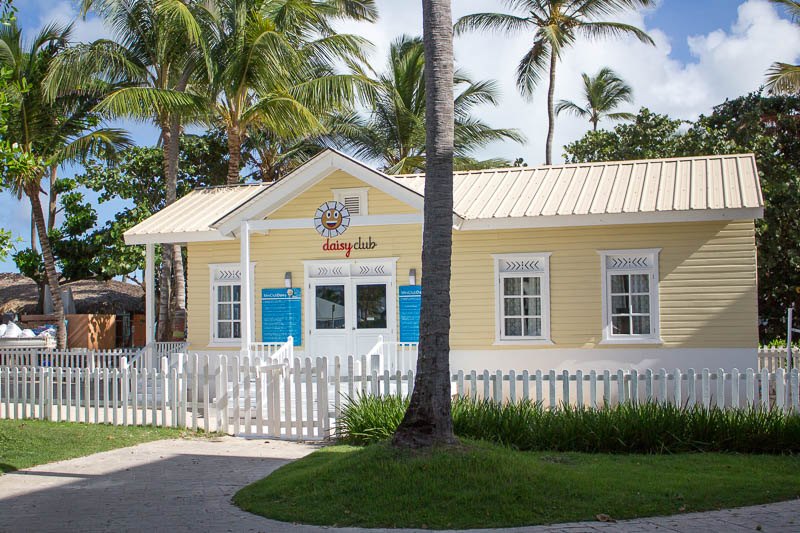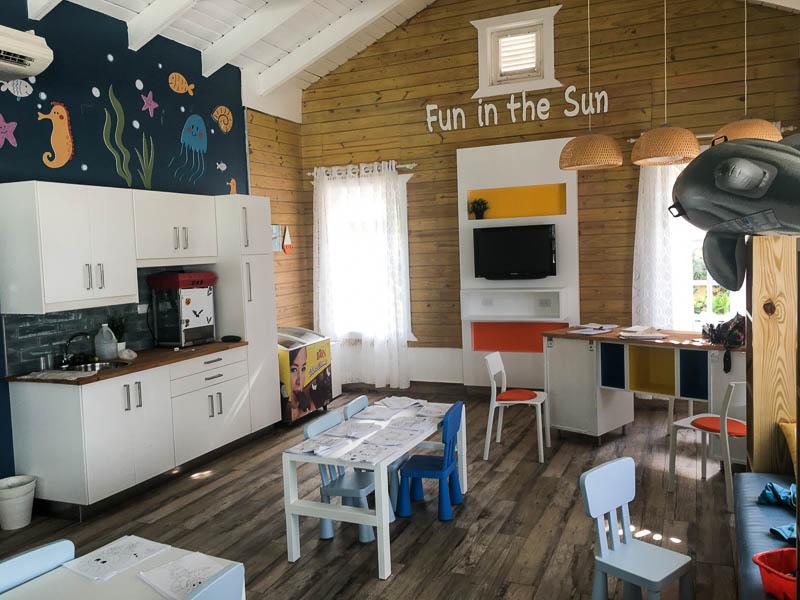 For coffee aficionados, there's Mike's Coffee Shop. This on site cafe deserves praise solely for the outstanding decor, never mind the tasty coffees, teas and snacks you can get that rival most upscale cafe's. The fact that it's all included in your stay makes it a great addition to an already great resort.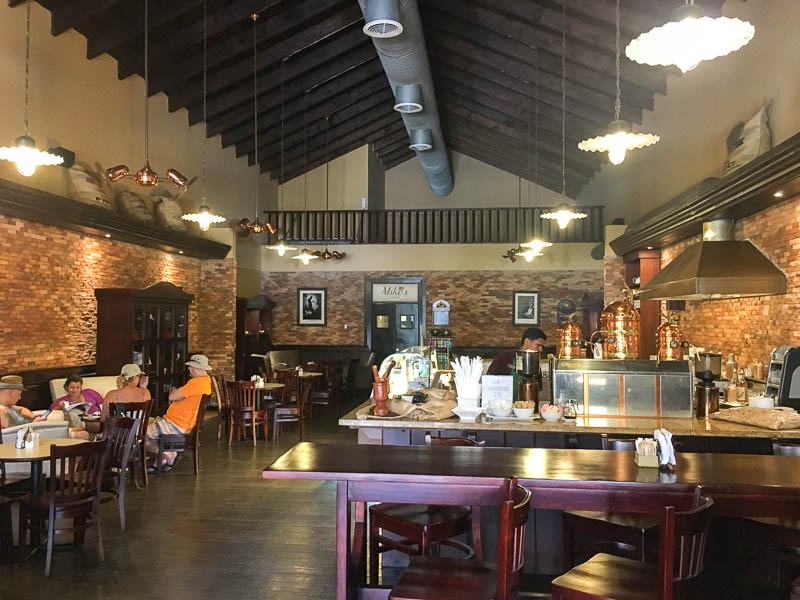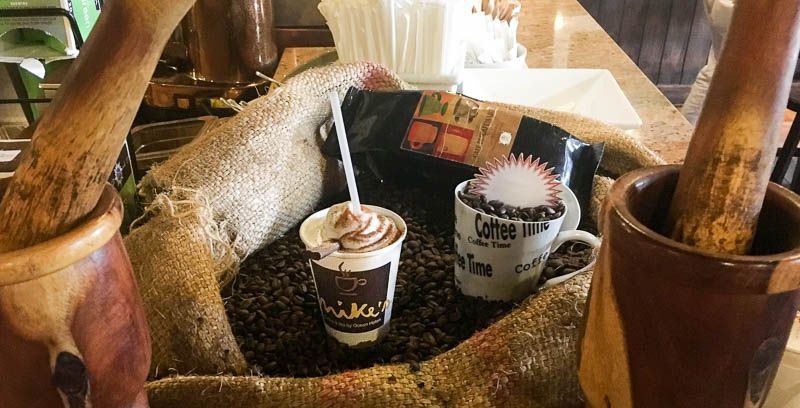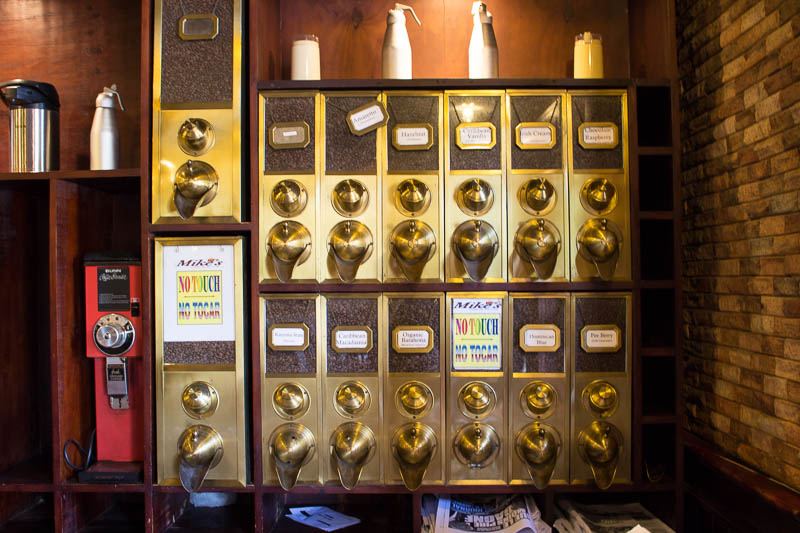 Despacio Spa Centre
The Despacio Spa Centre was a definite highlight during my stay there and the spa manager, Rosie, is one of the nicest people on the entire property. Not only did she make us feel relaxed and pampered but she also knows her beauty products.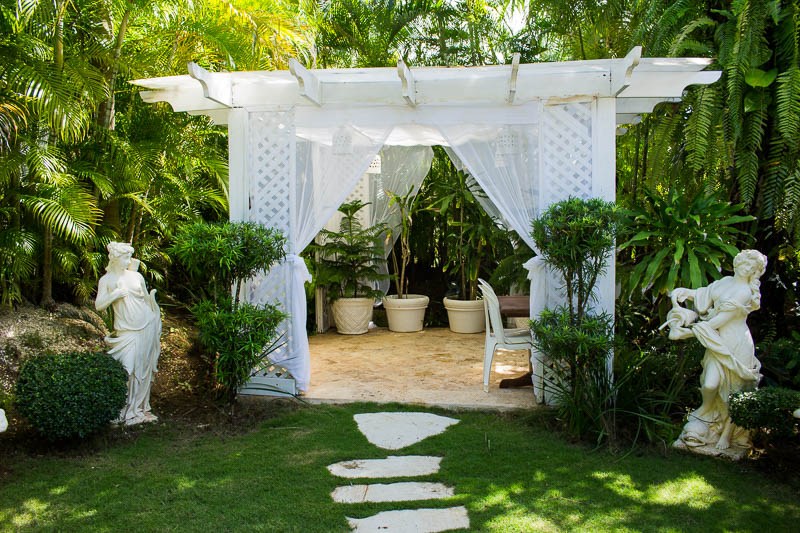 The upscale Babor beauty line the spa caters to women, but also has a decent men's line as well.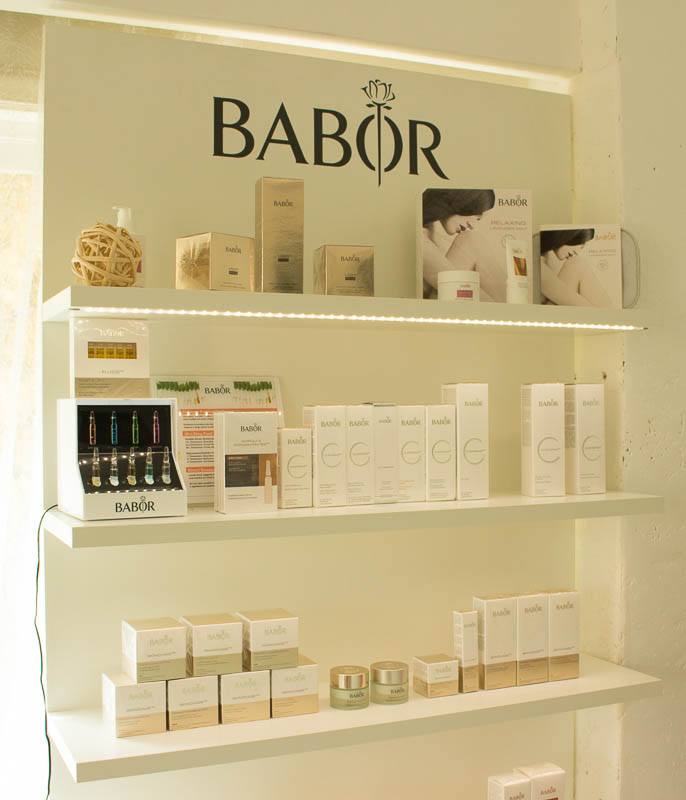 While I was staying at the Ocean Blue and Sand Resort I had the good fortune of witnessing two weddings on the property. Both looked amazing and the staff seemed to be going out of their way to make their day extra special, with lots of bridal parties making use of the spa the day of the wedding.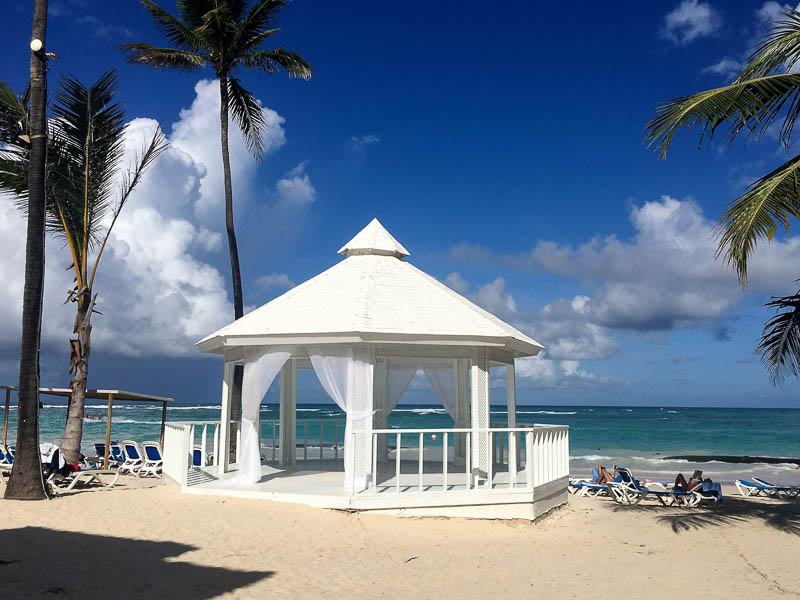 The food at Ocean Blue and Sand Resort
Even though I was a Privilege member, I often chose to have lunch in the central buffet, the El Carey & La Tortuga. With a huge revolving menu, you could go two weeks without eating the same thing twic,e and the food was always fresh and tasty.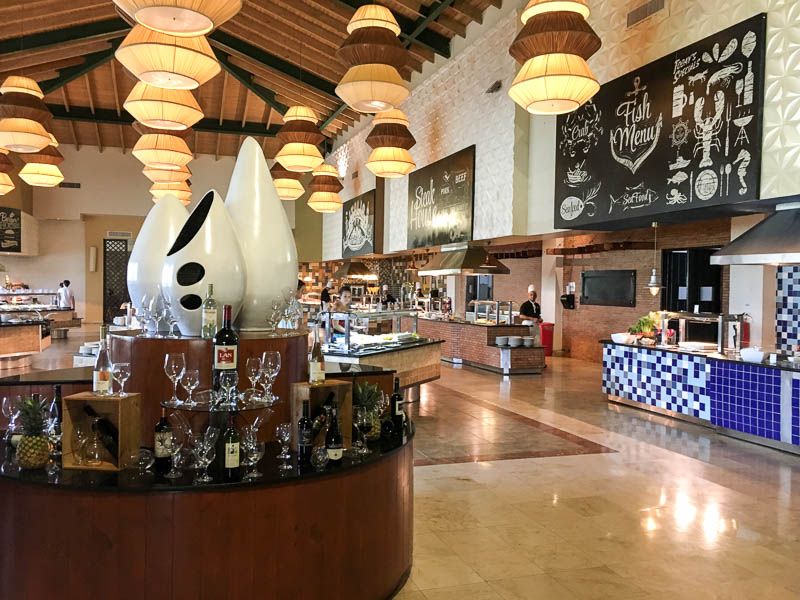 A few of the highlights were a fresh fruit and veggie smoothie bar where you choose your own fruit & veggie concoction, as well as a vegetarian and gluten free zone featuring healthier eats.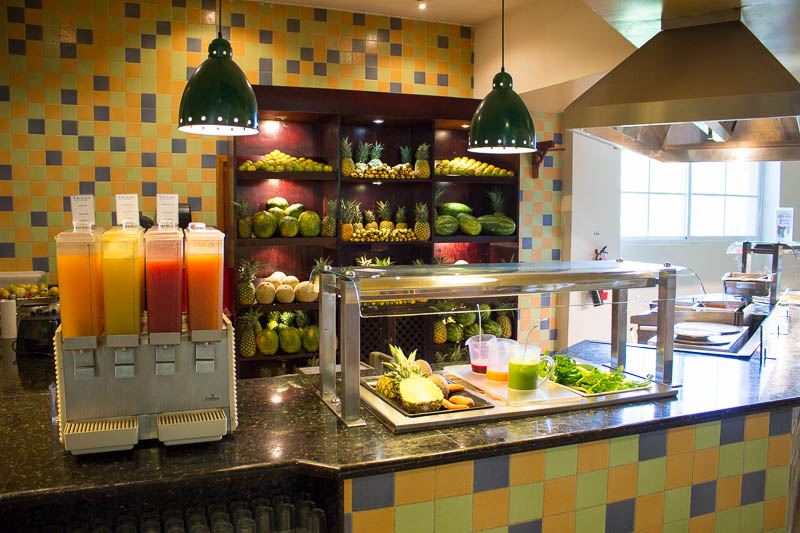 The buffet also includes a pasta bar complete with chef, an omelette bar in the mornings and for dessert there are tons of choices as well as three rotating flavors of ice cream.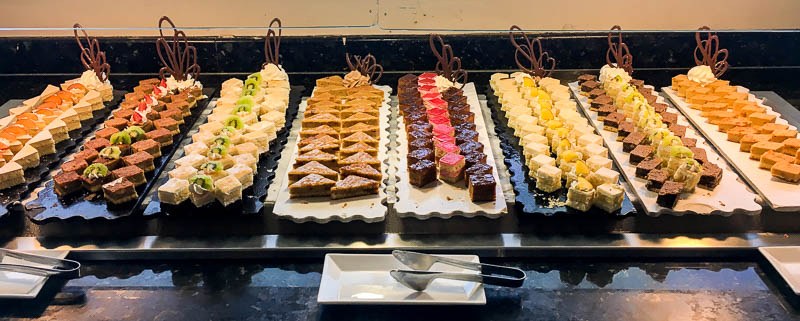 While I was in Punta Cana, I also had the opportunity to sample most of the resort's specialty restaurants. The majority of the specialty restaurants are near the entrance of the resort and the area is always happening, especially at night.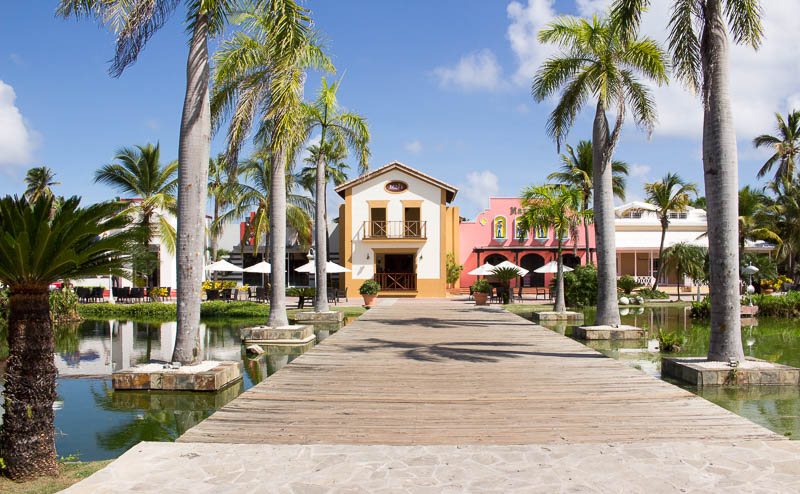 One of the best meals we had was at the french restaurant, the Blue Moon Restaurant (Note: this is the only formal restaurant on the resort with a dress code for men requiring pants and closed toe footwear). I ordered the filet mignon and it was delicious while many at our table enjoyed the seafood special.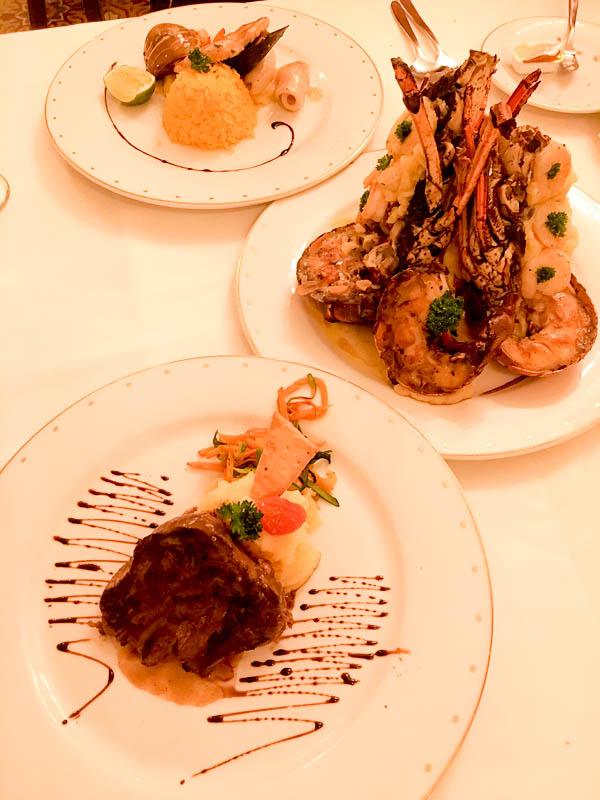 For a fun meal, the Sensai Restaurant was a hit with all of us. This Japanese styled restaurant had four chefs, one in each corner, and their antics and skill at flipping things had everyone laughing and cheering them on. The warm saki they served had a nice light taste and the food was delicious.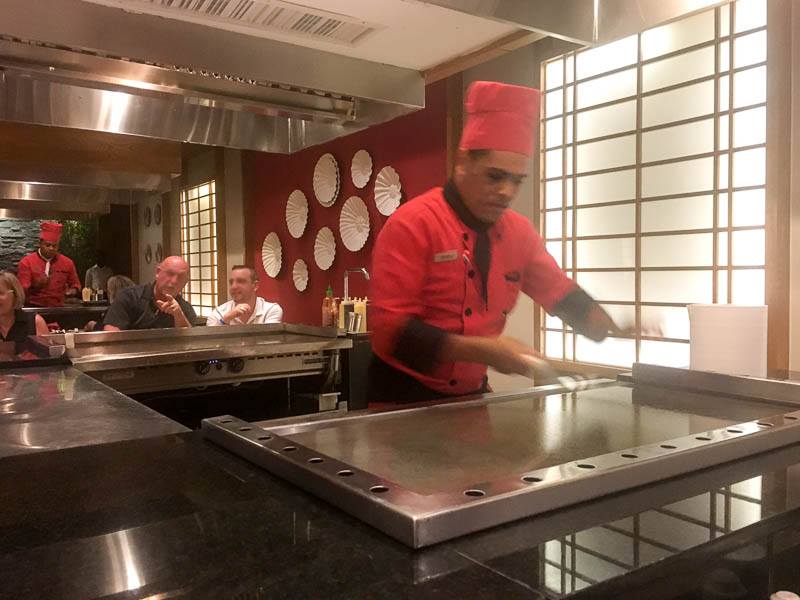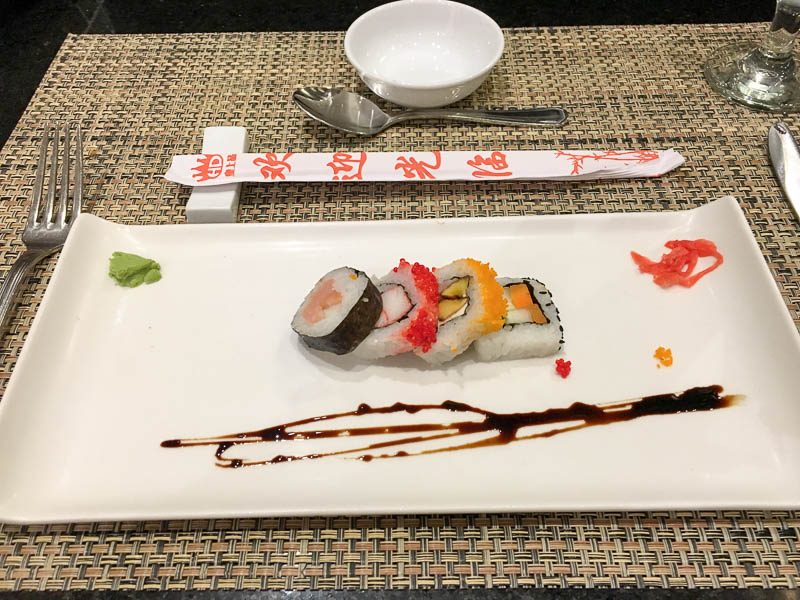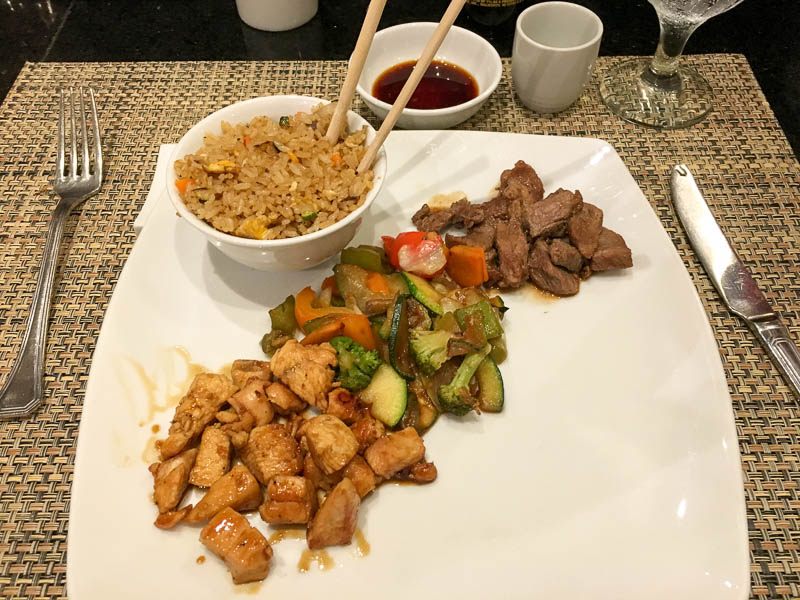 The first night we arrived, we ate at the Italian restaurant, Il Mascherati Di Venezia. The restaurant had a nice decor, the servers were super nice and it had some great dessert options, however the highlight of the night was probably the flaming sambuca display.
We never had the time to sample the fare at Margarita (Mexican food), Route 66 (a la carte American style) or the El Bodegon Steak House, however judging from the quality of the other restaurants, I'm sure they would be delicious as well.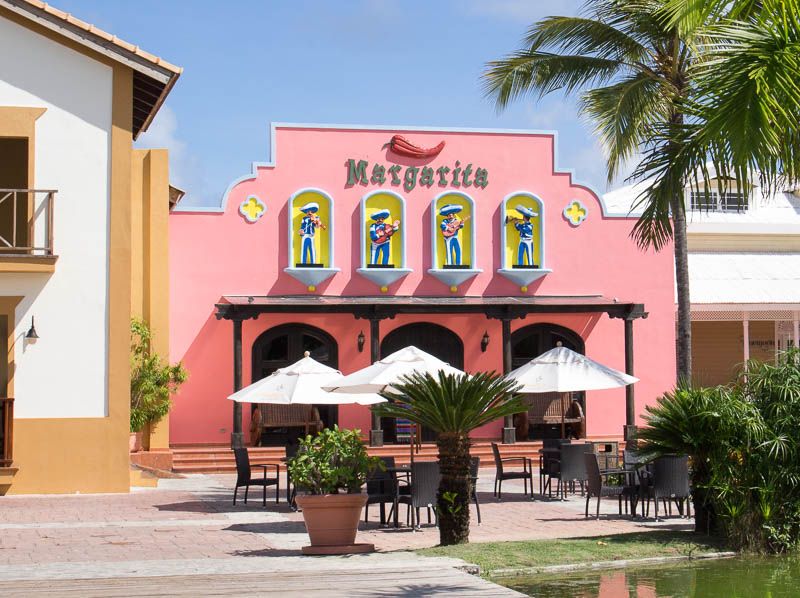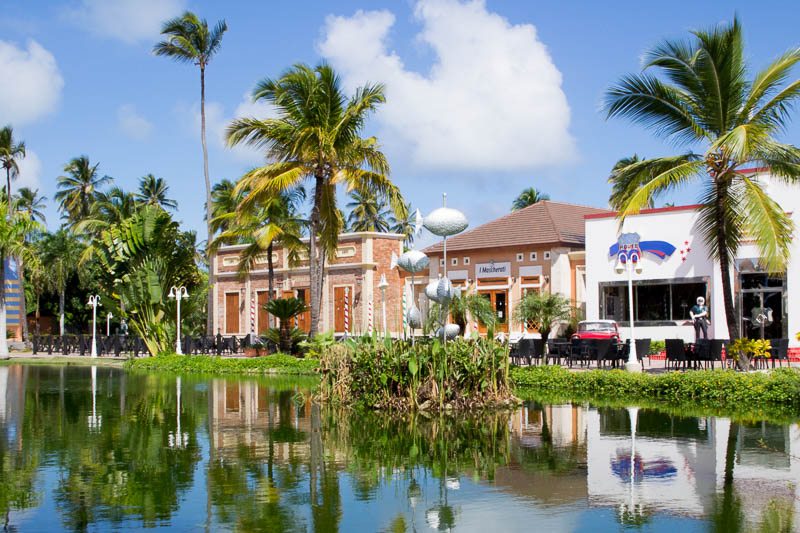 In the evenings, there were the entertaining nightly shows, the lounge, the ultra late night Wave Disco Bar, the piano bar, the Ocean Tower Casino or the always happening main lobby to relax in. Most nights, after the nightly show, a group of the entertainers would make their way to the huge lobby and dance with anyone brave enough to get off their lounger. It generally made for an entertaining evening.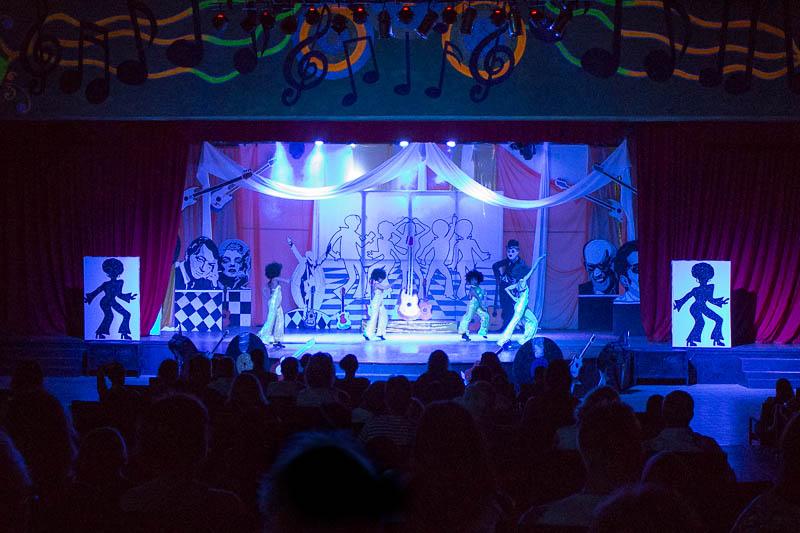 For late night eats, the all night Over Time Sports Bar was a great place to grab a plate of fries and a drink and had the bar had big screen TVs playing sporting events from around the world.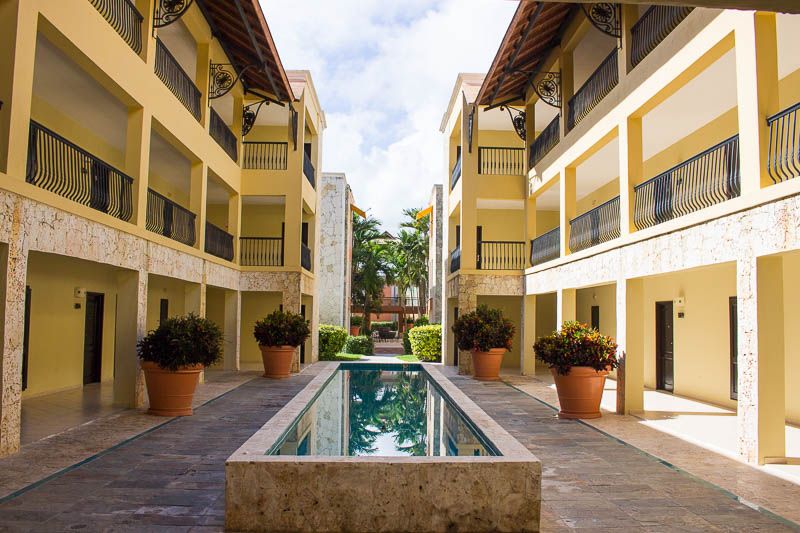 The people at Ocean Blue and Sand Resort
As great as the room, food and activities were at the Ocean Blue and Sand Resort, it was the people working there that made my stay memorable. I can honestly say I don't remember the last time I saw so many happy workers in one place.
Everyone had a smile on their face and the waiters, bartenders and staff were always quick to laugh and sing while catering to our every need. It was refreshing to see and made staying at the resort a true joy.
We also got to see familiar faces in the restaurants as most of the servers switched locations from time to time, and they were always quick to remember us and even quicker to make us laugh.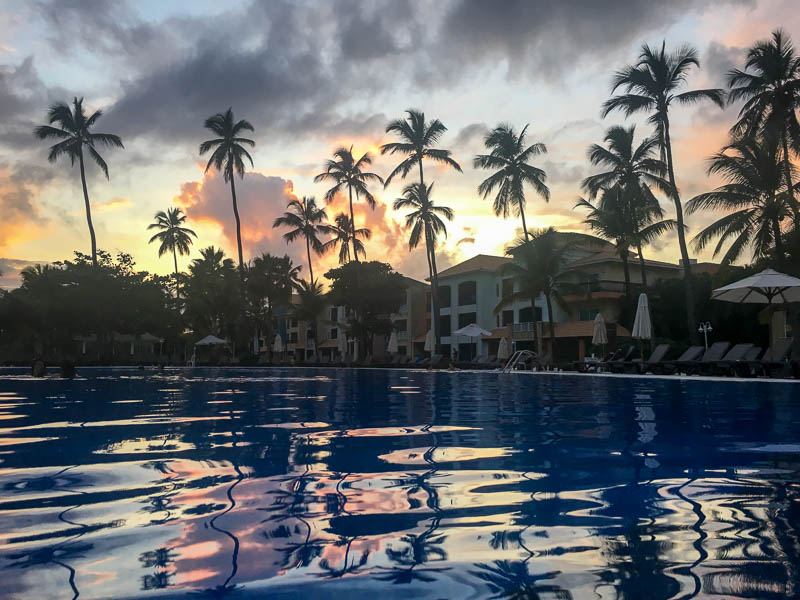 Privilege
For an extra fee, guests can upgrade to be part of Privilege. As part of the Privilege group, I was given a few more options like a nicer room, access to the Privilege Lounge and Privilege restaurant as well as private beach beds and 24 hour a la carte room service.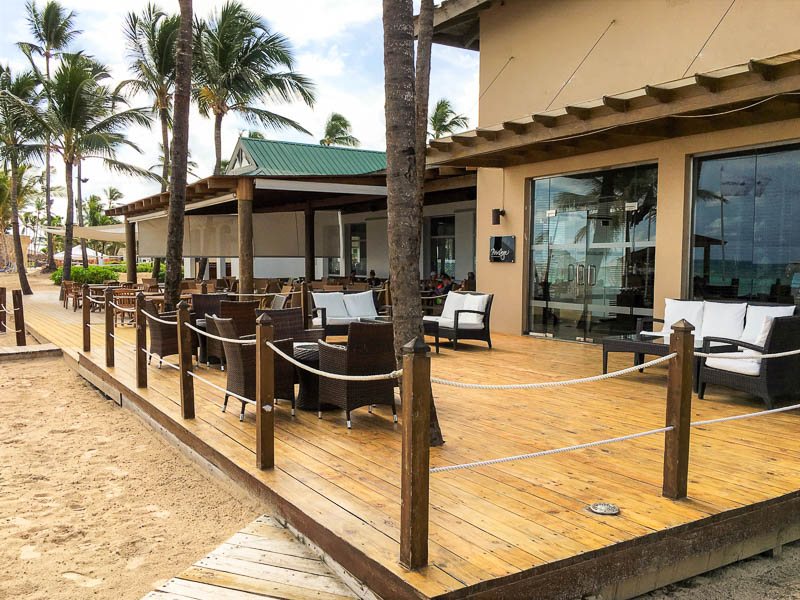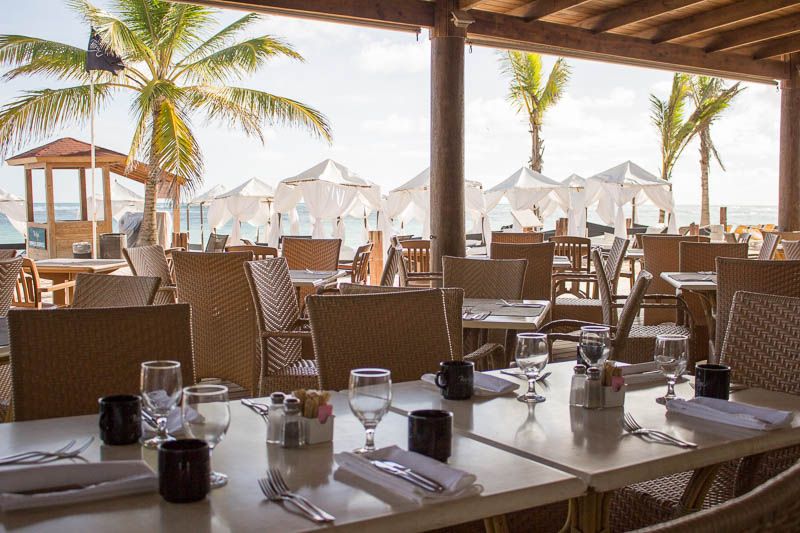 It also gave me discounts on spa services and rentals, private check ins and check outs, turn down service and reservations with priority seating in all specialty restaurants.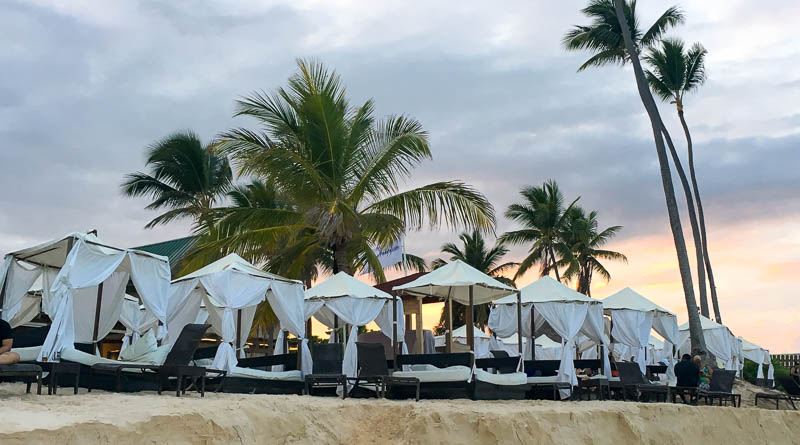 Notes
There are a few things of note that make the Ocean Blue and Sand Resort especially appealing to families. Besides for the great Daisy Club and Teens Club, unlike most places on the island, the resort allows five guests per room. The Teen Club is open from 10 am to midnight and the bowling lanes are 10 pin.
Standard rooms include room service from 11 to 11, while Privilege offers 24 hour room service and turn down service.
Due to some large storms this past fall, the once gorgeous beach took some damage, however they were already being repaired while we were there and I'm told they're almost back to what they once were.
In case of an emergency, the resort has a medical center on site that's open from 8 am to 8 pm with 24 hour emergency services.
There's also free WiFi available throughout the resort and there are no reservations needed at any of the restaurants, however you can reserve if you're Privilege class. If you want, you can eat at the same specialty restaurant every night of your stay, however there can be lines, especially at both the Sensai restaurant, where they put on a show while you eat (approx 45 minutes) and the French restaurant due to its upscale appeal.
Special thanks to Virgilio and Rosie as well as Elsie for inviting me to come down and for expertly choosing some delicious wines to go with all our meals.
Between the hotel, the staff and all the people I met while there, this was definitely a holiday to remember!
Want to stay at Ocean Blue and Sand Resort in Punta Cana?
Check latest prices on Booking.com or check availability directly with the hotel here.