I admit it, I love great travel memories quotes.
A great quote can capture a feeling or idea in a way that's especially inspiring. It can stoke your wanderlust, and make you think about the world in a different way.
It's a great privilege to be able to look back on my travels around the world, and reflect on how they've changed me, and changed my perspective on the world.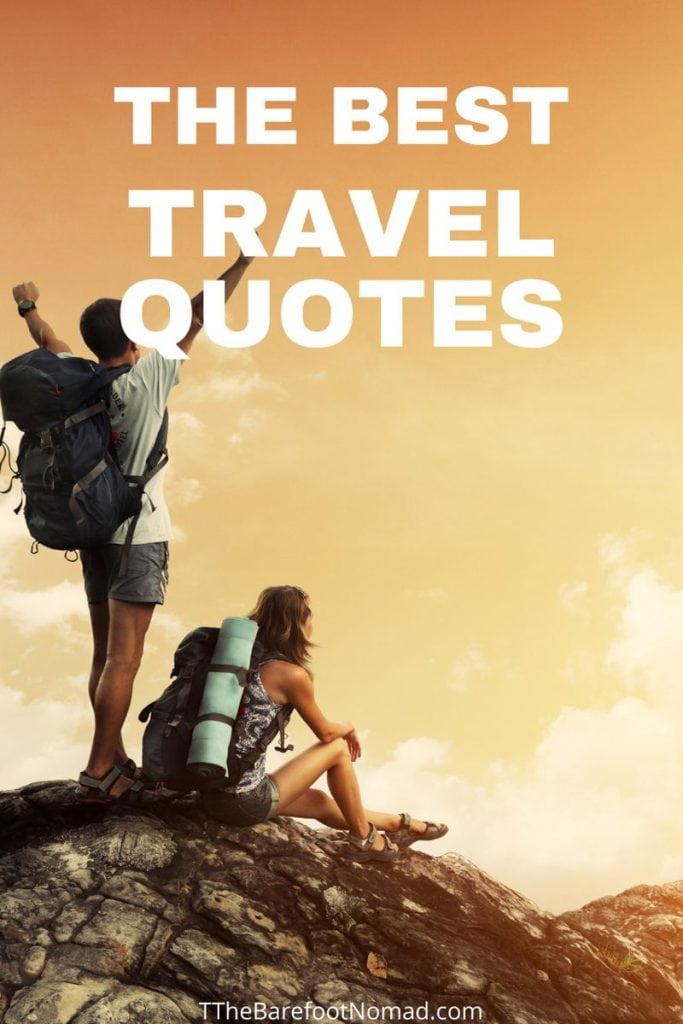 Travel has changed my perspective on the world, and it's changed the heart of who I am. I want to preserve our travel memories, and be able to relax and reflect on our travels around the world, whether I'm looking at old photos, or going more upscale with custom canvas printing of our travel pictures.
The Best Travel Memories Quotes
Here they are, my favorite travel memories quotes and sayings.
"Because in the end, you won't remember the time you spent working in an office or mowing your lawn. Climb that damn mountain." ~ Jack Kerouac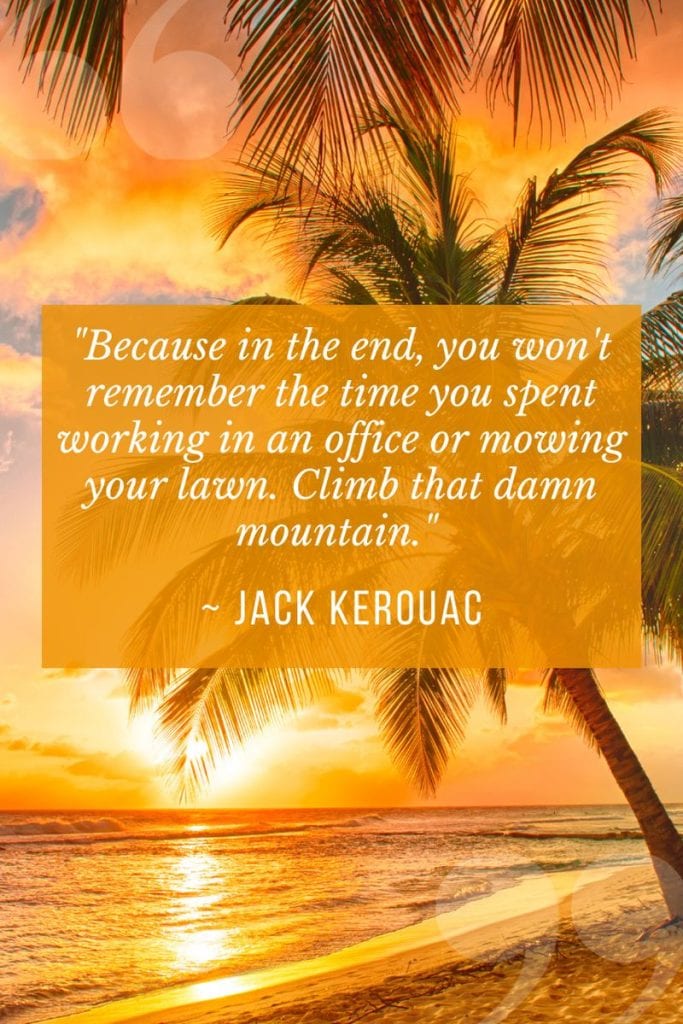 "Travel isn't always pretty. It isn't always comfortable. Sometimes it hurts, it even breaks your heart. But that's okay. The journey changes you; it should change you. It leaves marks on your memory, on your consciousness, on your heart, and on your body. You take something with you. Hopefully, you leave something good behind." – Anthony Bourdain
"One of the best ways to make yourself happy in the present is to recall happy times from the past. Photos are a great memory-prompt, and because we tend to take photos of happy occasions, they weight our memories to the good." – Gretchen Rubin
"To be human is to have a collection of memories that tells you who you are and how you got there." – Rosecrans Baldwin
"The most beautiful things are not associated with money; they are memories and moments. If you don't celebrate those, they can pass you by." – Alek Wek
"I collect memories. I look for opportunities to try new things, go to new places, and meet new people all the time." – Marcel Wanders
"Travel is more than the seeing of sights; it is a change that goes on, deep and permanent, in the ideas of living." – Miriam Beard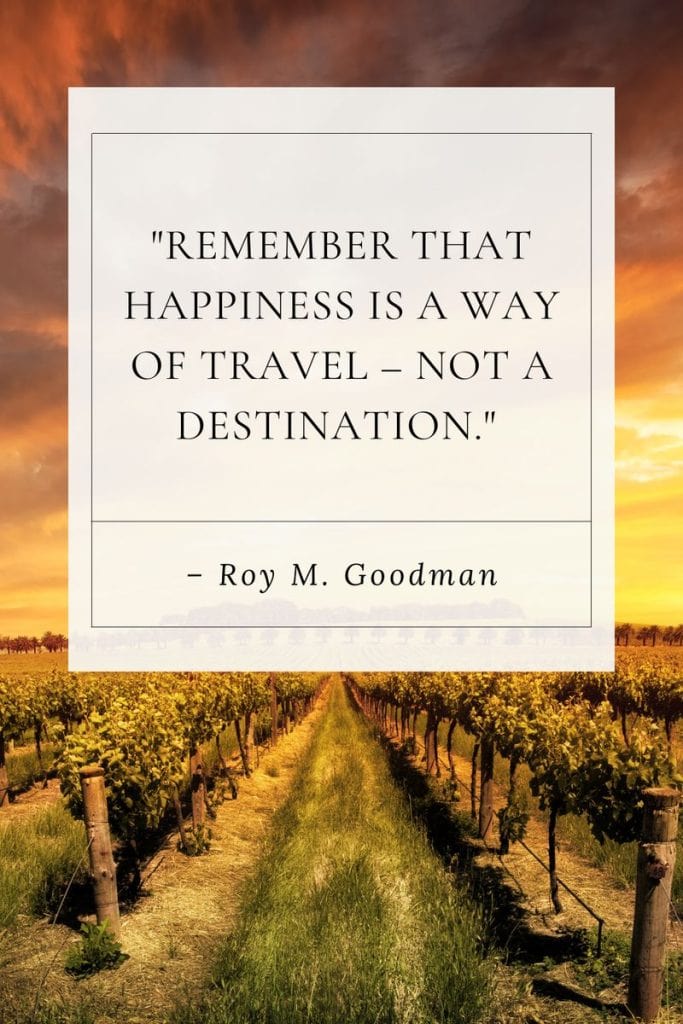 "Remember that happiness is a way of travel – not a destination." – Roy M. Goodman
"I have learned that if you must leave a place that you have lived in and loved and where all your yesteryears are buried deep, leave it any way except a slow way, leave it the fastest way you can. Never turn back and never believe that an hour you remember is a better hour because it is dead. Passed years seem safe ones, vanquished ones, while the future lives in a cloud, formidable from a distance." – Beryl Markham, West with the Night
"I want to make memories all over the world." – Unknown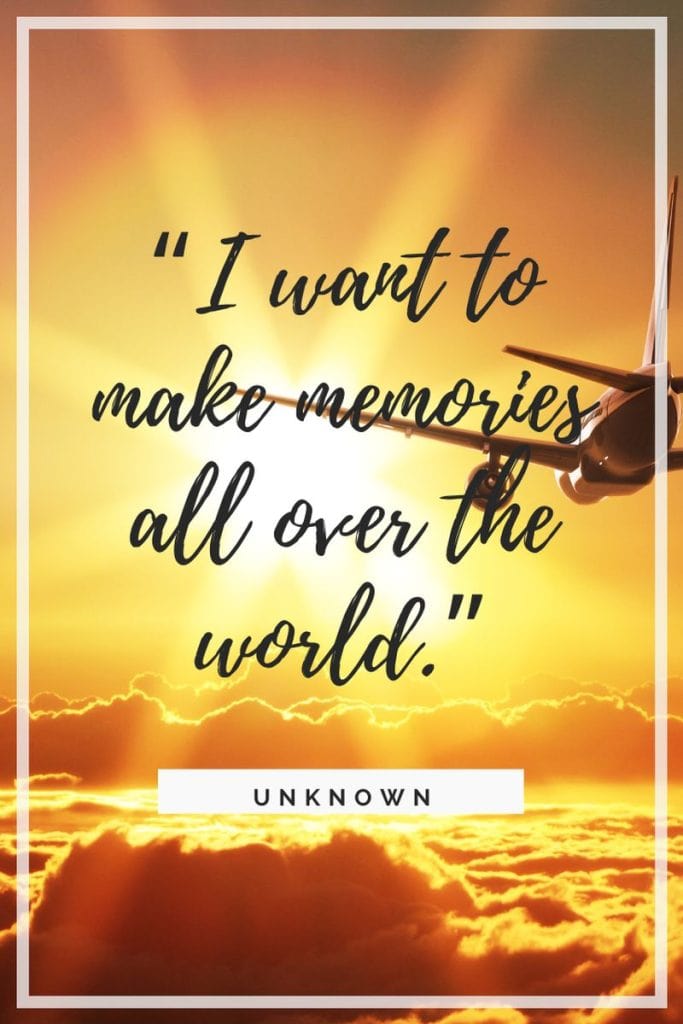 "Own only what you can always carry with you: know languages, know countries, know people. Let your memory be your travel bag." – Aleksandr Solzhenitsyn
"It is not the destination where you end up but the mishaps and memories you create along the way." – Penelope Riley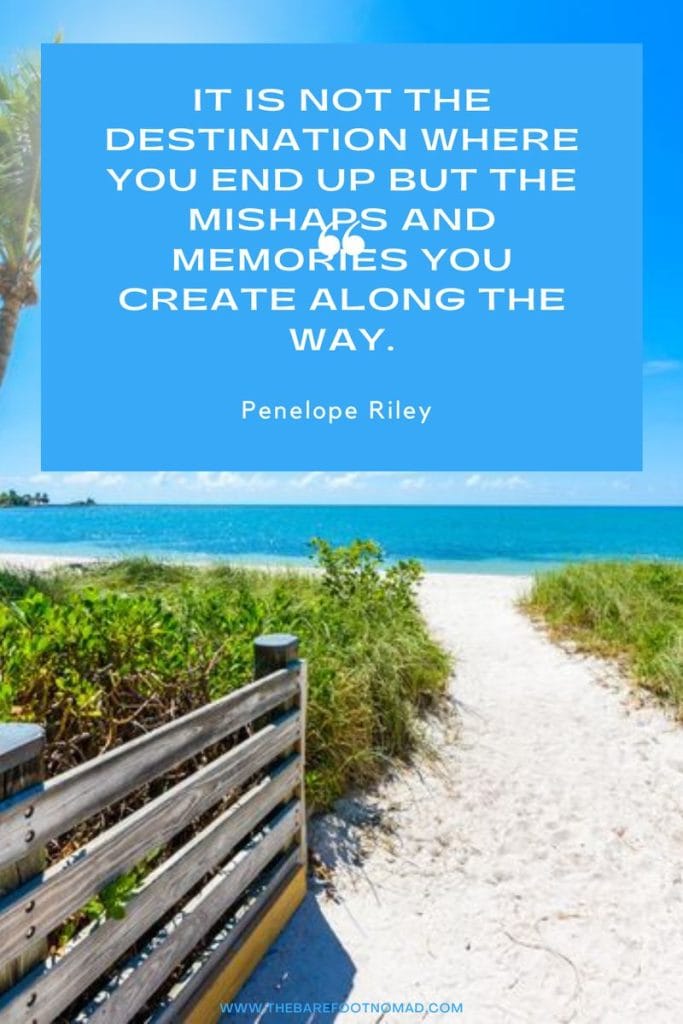 "The past is a foreign country; they do things differently there." – L.P. Hartley, The Go-Between
"We find ourselves after airplane doors close and wheels touch the heavens. We discover the maps to our hearts when we lose the maps to this world. Wander, and find home in the people you meet. Wander, and find home inside yourself." – Tyler Knott Gregson
"If dreams are like movies, then memories are films about ghosts." – Adam Duritz
"Is there anything, apart from a really good chocolate cream pie and receiving a large unexpected cheque in the post, to beat finding yourself at large in a foreign city on a fair spring evening, loafing along unfamiliar streets in the long shadows of a lazy sunset, pausing to gaze in shop windows or at some church or lovely square or tranquil stretch of quayside, hesitating at street corners to decide whether that cheerful and homy restaurant you will remember fondly for years is likely to lie down this street or that one? I just love it. I could spend my life arriving each evening in a new city." – Bill Bryson
"Like all great travelers, I have seen more than I remember, and remember more than I have seen." – Benjamin Disraeli
"I want to look at a map and be able to remember how I was transformed by the places I've been to, the things I've seen and the people I've met. I want to come home and realize that I have not come home whole but have left a piece of my heart in each place I have been. This, I think, is what is at the heart of adventure and this is why I plan on making my life one." – Becca Martin
"What I like about photographs is that they capture a moment that's gone forever, impossible to reproduce." – Karl Lagerfeld
"Repetition doesn't create memories. New experiences do." – Brian Chesky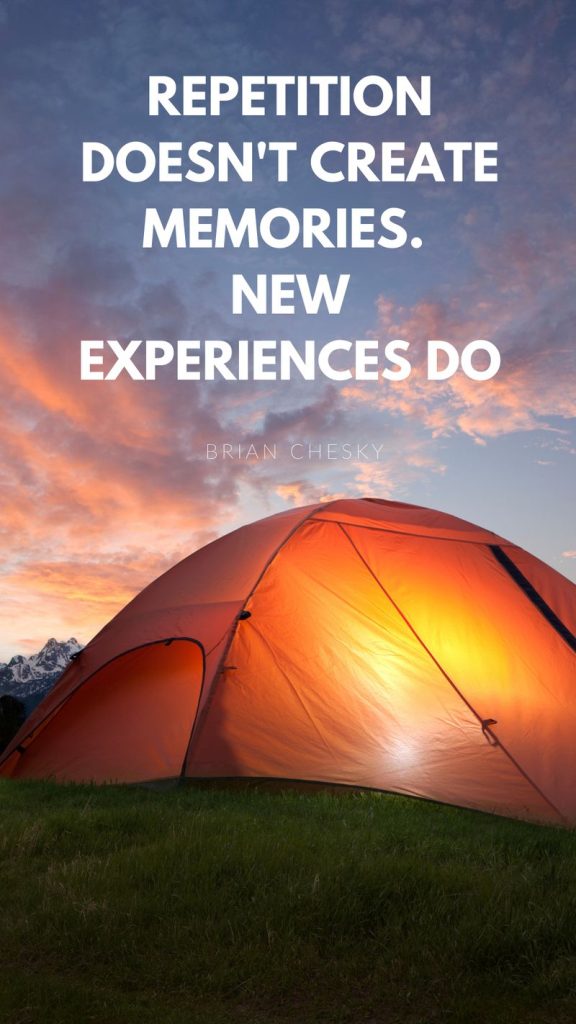 "One of my favorite vacation memories was the Thai foot massage and Internet access salons in Bangkok, followed up by my testing cellphone coverage while wading in Provincetown Harbor on Cape Cod." – Kara Swisher
Old travel memories quotes
It's easy to think of travel happening only in our time of airplanes, high speed trains, and
"Take only memories, leave only footprints." – Chief Seattle
"Nothing is ever really lost to us as long as we remember it." – L.M. Montgomery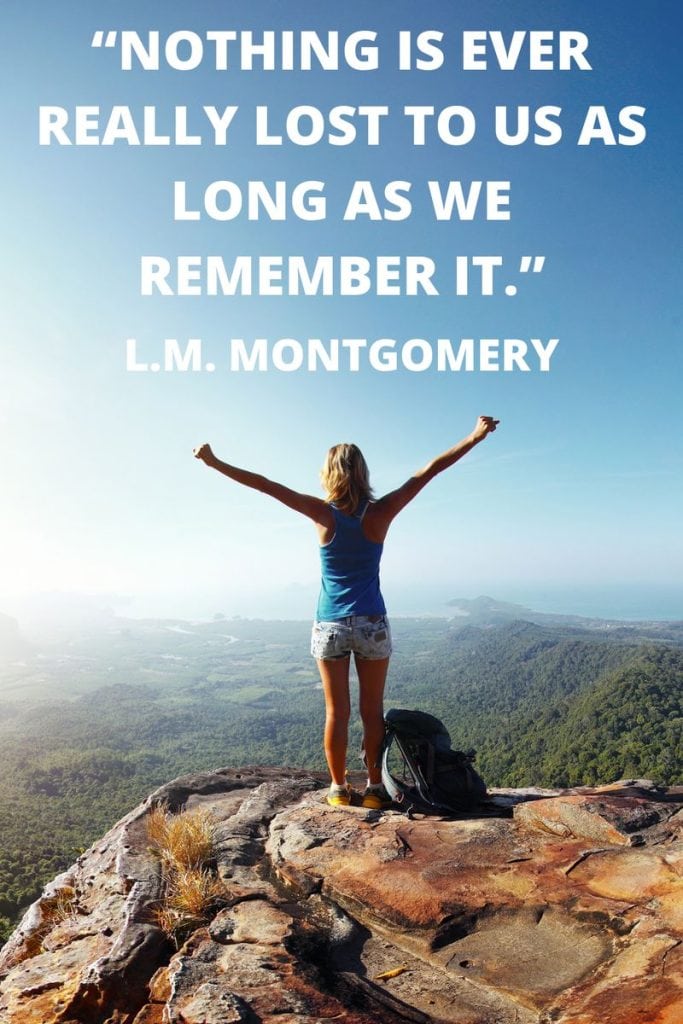 "Twenty years from now you will be more disappointed by the things that you didn't do than by the ones you did do. So throw off the bowlines. Sail away from the safe harbor. Catch the trade winds in your sails. Explore. Dream. Discover." – most commonly attributed to Mark Twain, but this quote likely came from H. Jackson Brown
Mark Twain is probably one of the most quoted authors on the planet. Many clever and inspiring quotes did originate from Twain, but the quote above isn't one. It's commonly attributed to Twain, but it likely originated with H. Jackson Brown's 1990 book, P.S. I Love You.
Family travel memories quotes
"The greatest legacy we can leave our children is happy memories." – Og Mandino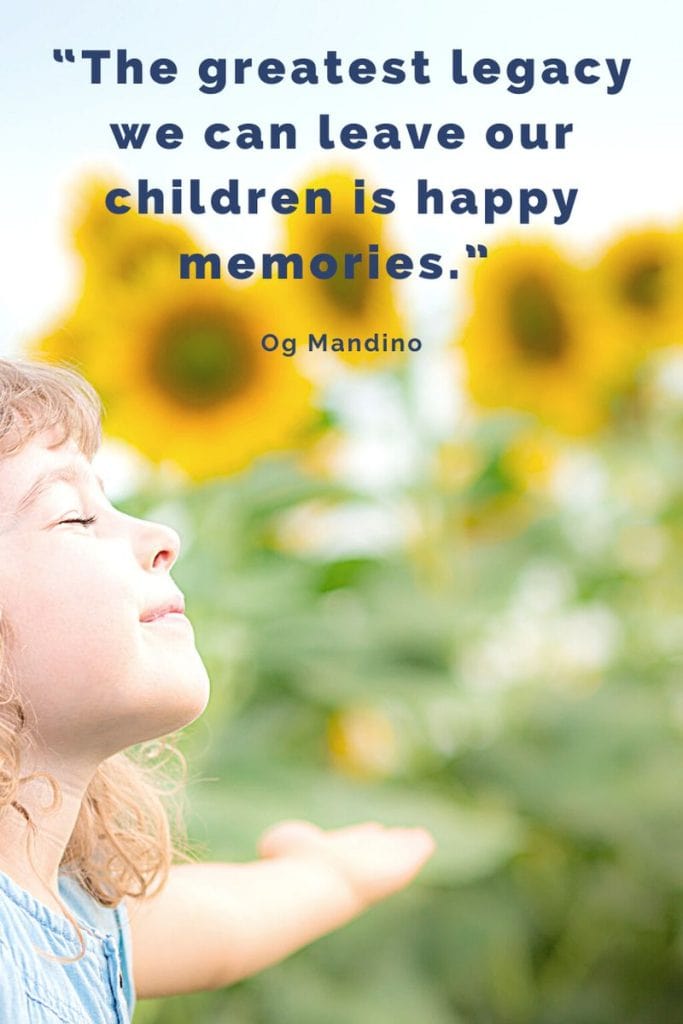 "Summer will end soon enough, and childhood as well." – George R.R. Martin
Love social media? These quotes are perfect if you're looking for throwback travel memories quotes for Instagram!
If you're looking for inspiration for your wanderlust, you should find the perfect quotation above!