It's no secret that Australia is a land of extremes. From humid tropics to arid deserts this large island country also has plenty of rolling hills and temperate climates. Luckily for us, and the 25+ million Australians who call it home, Australia also has the right soil, temperature and elevations to also produce some of the finest wines in the world.
Today, with over 2500 wineries and 65 defined wine regions, Australia is one of the largest wine exporters in the world and is well known for their various grape varieties including Shiraz, Pinot Noir, Cabernet Sauvignon, Chardonnay, Merlot, Sauvignon Blanc, Sémillon, and Riesling.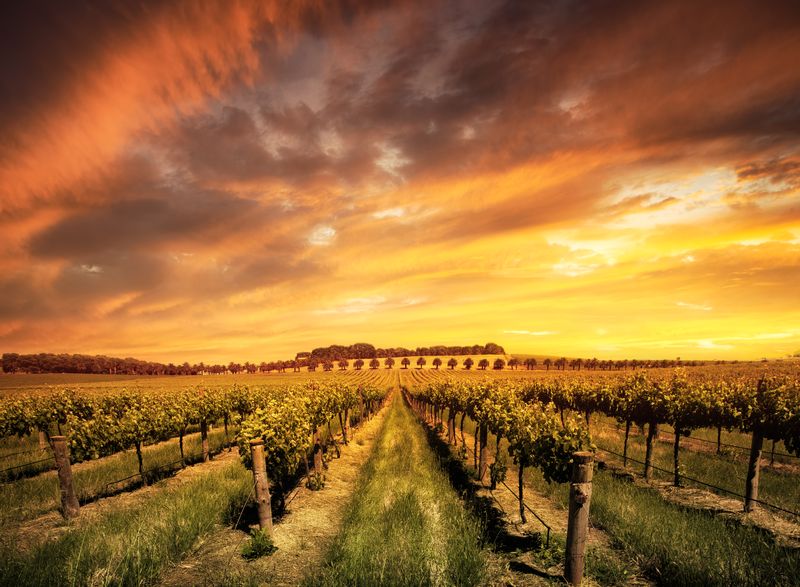 Australian Wine Origins
From the countries humble wine beginnings in the Hunter Valley region just north of Sydney (NSW) in the 1820's to the thriving Australian wine regions in South Australia, Victoria and Western Australia, there are plenty of amazing wine tours and tasting options no matter where you happen to be in Australia. You can even check out some tasty craft brews and local eats while trying out some of the NSW wine regions best wineries.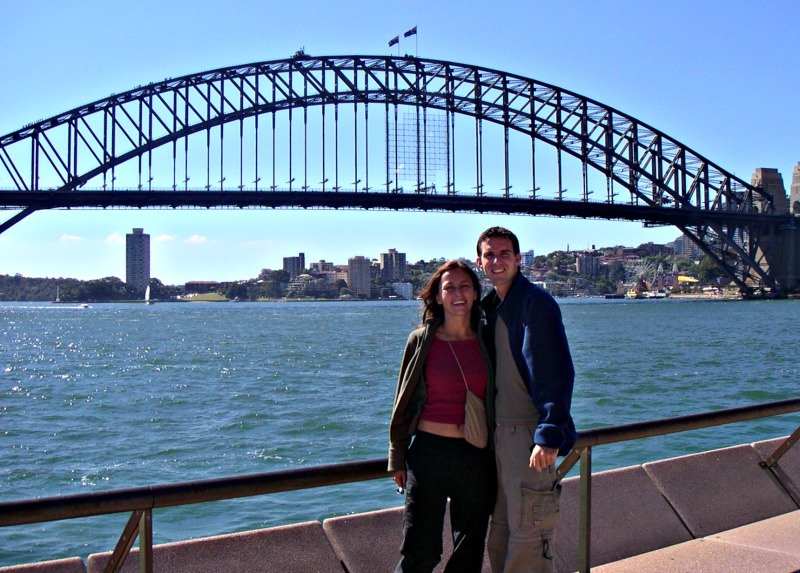 While wine has been produced in many parts of the world for far longer than Australia, the land down under still has some wine related records that put other countries to shame. From having some of the longest continual wine production facilities in the world to being the only country in the world to allow you to taste wine directly from the barrel brewed the year you were born there's more to Australian wine than most people realize.
Best Wine Regions in Australia
While saying any Australian wine region is better than another is of course a matter of opinion, the simple numbers game often makes certain wine regions more popular than their contemporaries.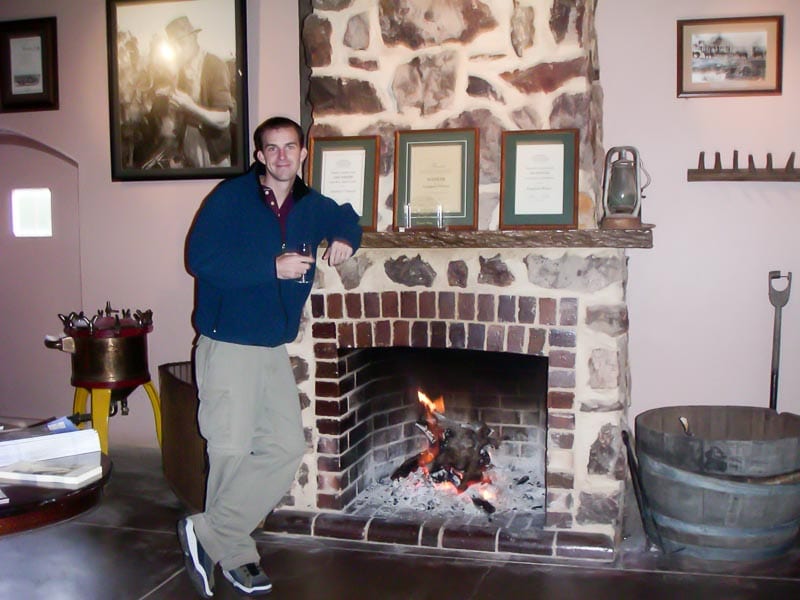 With over 65 wine growing regions in Australia, finding one to visit is often more of a "what cities are you visiting" question rather than a how do I find a vineyard question.
Here we list off some the most famous, the most popular, the most unusual and of course, some of our personal favorite wine regions in Australia. If we haven't mentioned yours then it's likely just because we haven't gotten there yet.
Barossa Valley in South Australia
One of Australia's oldest and most prolific wine regions with over 150 wineries calling this area home, is the Barossa Valley in South Australia. Known for its gorgeous Shiraz production with its rich body and chocolate and spice overtones, the hot and dry Barossa valley is only an hour north of Adelaide and features rolling hills and miles and miles of vineyards and orchards.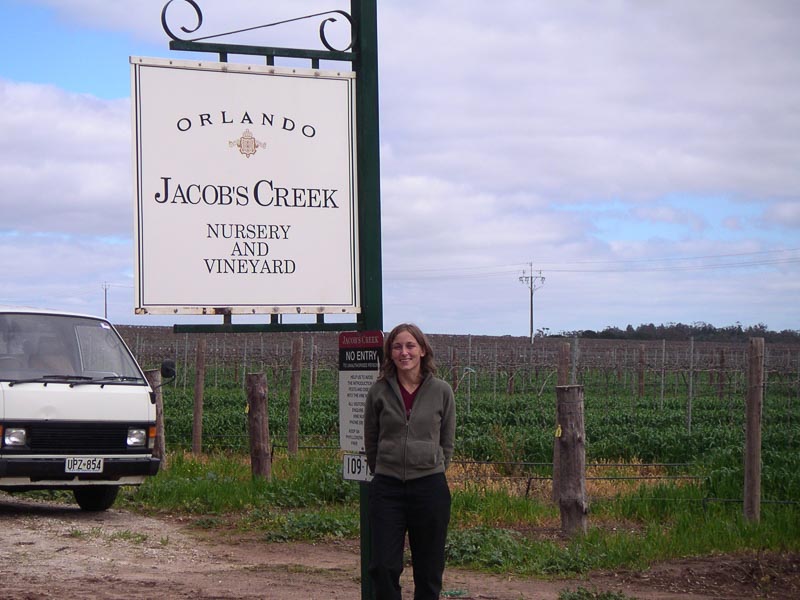 In terms of production, the Barossa Valley wine region alone produces over half the countries wine exports including some of Australia's best-known wineries including Jacob's Creek, Penfolds Grange, Wolf Blass, Yalumba, Peter Lehmann, and Henschke's Hill of Grace.
It's also home to the famed Seppeltsfield vineyard, which is one of the most historic wineries in South Australia's Barossa Valley and also the only winery in the world to release a 100-year-old vintage wine every year.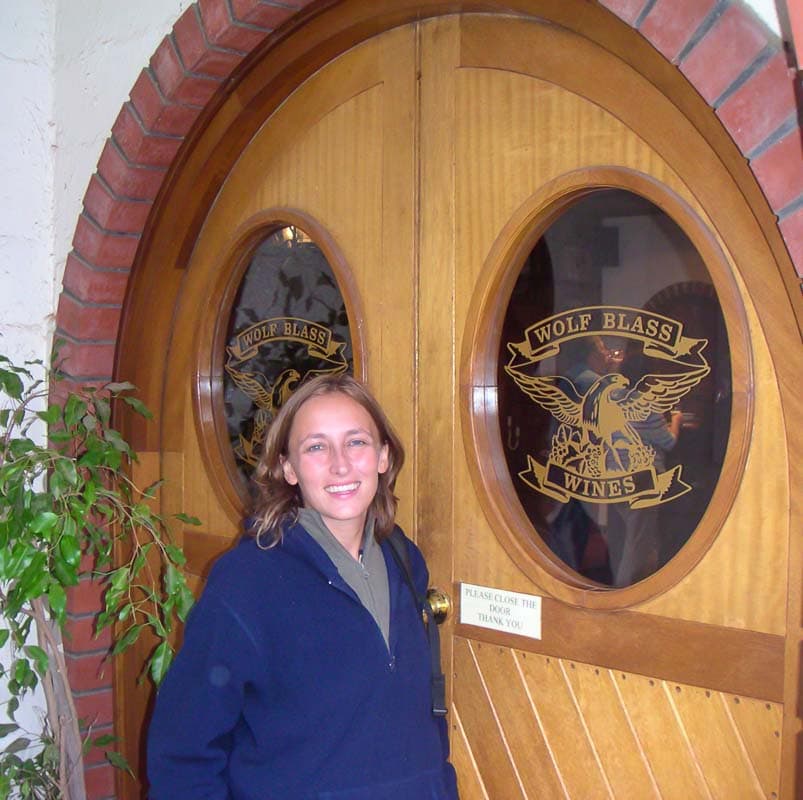 This South Australia wine region also produces many of Australia's mass-produced box wines. While some people may scoff at the selection of boxed wine in their home country, what most people don't realize is that in Australia there are so many options when it comes to boxed wine as a huge percentage of boxed wine options never leave the country.
On top of the boxed wine varieties found in Australia are many smaller bottle runs from the larger producers with everything from ports and blends to well aged vintages and the only way to sample them for yourself is to be in the country.
On a personal note, on our very first trip to Australia years ago, Barossa Valley was our first experience with Australian vineyards. We ended up spending days traveling up and down the valley tasting and experiencing everything the area had to offer. While we fell in love with more than a few of the vineyards, it was the local selection of boxed wine and a small run of port style wine that we couldn't get outside of the country that made the Barossa Valley our most cherished wine region in Australia.
Hunter Valley Wine Region in NSW
Only a few hours north of Sydney in New South Wales, the Hunter Valley wine region is the oldest wine region in Australia. While the early vines planted around Sydney beginning in 1788 had trouble with the humidity and heat, the discovery of Hunter Valley opened up a new world of possibilities.
The first major planting in the Hunter Valley wine region came in 1825 when James Busby, who is sometimes called the father of Australian wine, purchased land and planted the first commercial vineyard in the region. The area soon became synonymous with wine production and nearly 200 years later it's still a thriving area with over 120 vineyards calling Hunter Valley home.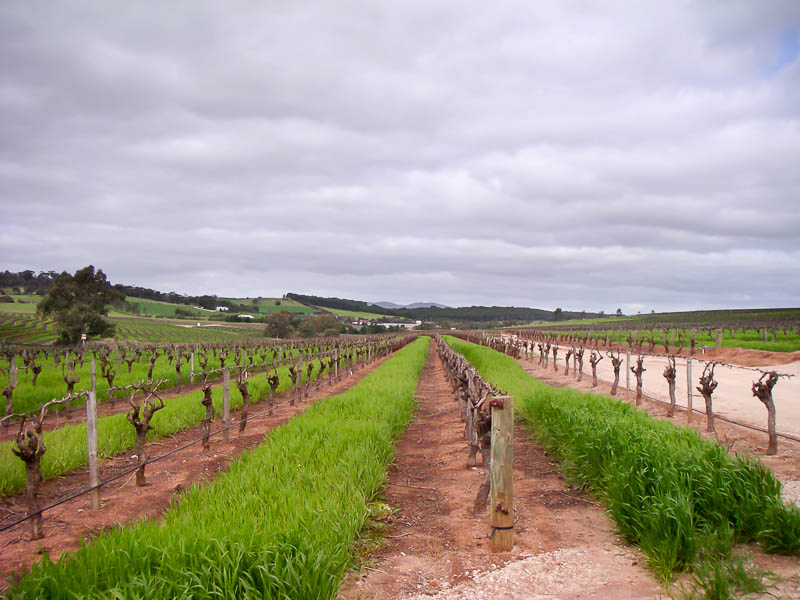 While the Hunter Valley wine regions most iconic wine is Sémillon (first planted well over a century ago), there is still more reds harvested in the region than white and even then the Semillon is second to Chardonnay is production quantities. There is also Verdelho which is another common white found in the area while Shiraz, Cabernet Sauvignon and Merlot are the most populous of the reds.
While Hunter Valley doesn't have the world known names found in the Barossa Valley wine region, it still trumps it in tourism and visitors due to Hunter Valley being so close to Sydney. Some of the most well known vineyards in the Hunter Valley wine region include Tulloch and Lindemans as well as the Audrey Wilkinson Winery, first established in 1866 with its panoramic views of the Brokenback Mountain Ranges. There's also the well awarded Tyrrell's Vineyard that has stayed in the family since its first batch of wine back in 1862 as well as plenty of other amazing vineyards that are worth visiting.
Margaret River Wine Region in Western Australia
The Margaret River Wine Region, located a few hundred kilometers south of Perth and only dating back to the late 1960's, doesn't produce as much tonnage as its Australia wine region siblings but it still manages to push out a fifth of the country's premium wines.
With its Mediterranean precipitations and cooler annual temperatures, this Western Australia wine region has more boutique vineyards compared to larger operations. With 140 registered vineyards in the Margaret River wine region, you can visit a half dozen a day for nearly a month and still walk away happy.
The principal wine varieties in the region are split quite evenly between the red and whites with Sauvignon Blanc and Cabernet Sauvignon leading the pack.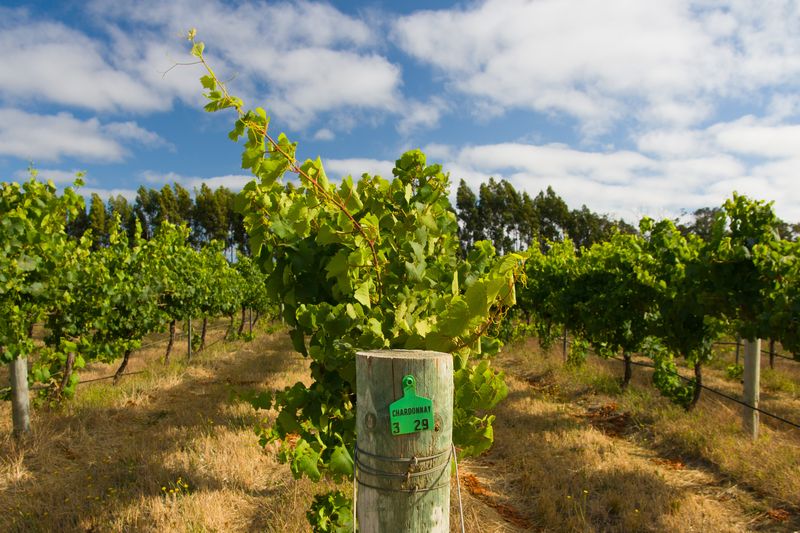 Some of the most well known wineries in the Margaret River wine region includes Voyager Estate, Leeuwin Estate with its penchant for hosting big events, as well as Vasse Felix, founded by Dr Tom Cullity in 1967 as the regions first commercial vineyard and winery. There's also Cape Mentelle, one of Margaret River's 'founding five' wineries as well as Cullen Wines which was Australia's first carbon neutral winery with both organic as well as biodynamic certification.
Yarra Valley Wine Region in Victoria, Australia
Yarra Valley, located less than an hour east of Melbourne, is a thriving Victoria wine region known for its slightly cooler climate and its popularity due to its close proximity to the state capital.
The Yarra Valley wine region and its 80+ wineries are well known for there Chardonnay, Pinot Noir and its sparkling wine varieties with the oldest vineyards in the state starting there back in the late 1830's.
The region is also a great weekend getaway for many people in the city with tons of accommodations and restaurants peppering the valley.
Some of the most popular vineyards in the Yarra Valley wine region include Oakridge Wines, Helen and Joey Estate, Pimpernel Vineyards, De Bortoli, Innocent Bystander, Many Hands, TarraWarra Estate and Domaine Chandon which is popular for its sparkling wines.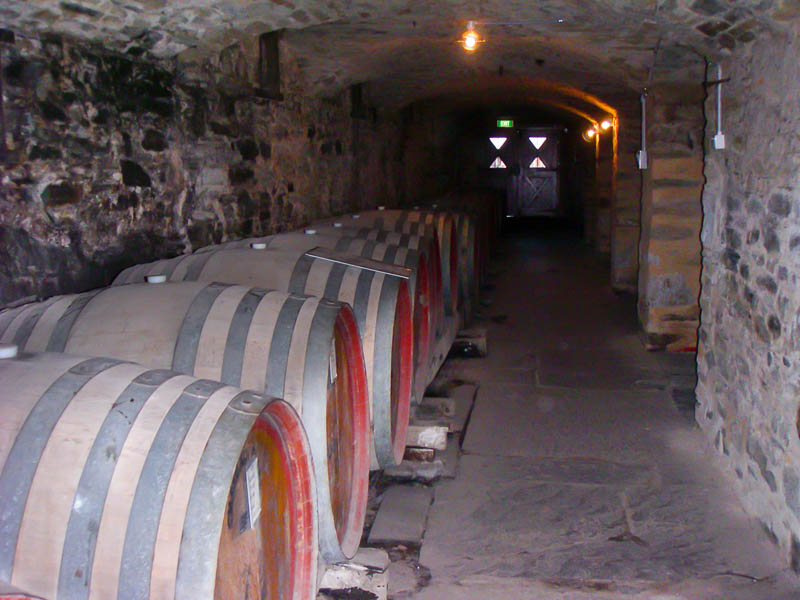 If you really want to experience some regional wine history though, make sure you check out Yerring Station. This winery has been running since 1838 and its cellar door is still run out of the original building.
Tamar Valley Wine Region in Tasmania
The Tamar Valley wine region has a long and colorful past. Found on the small island of Tasmania, Tamar Valley can be found on the northern coast close to Launceston, Tasmania's second largest city.
Common wine varieties found in this Tasmania wine region include Pinot Noir, Chardonnay and Riesling as well as Sauvignon Blanc and Pinos Gris which have gained popularity as of late.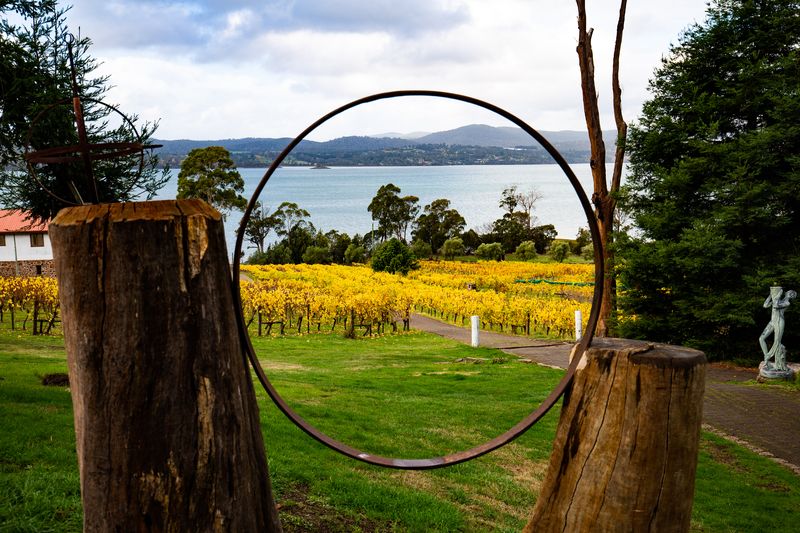 Nestled along the Tamar River, the Tamar Valley wine region has cooler weather than its big island counterparts and its premium wines are often said to be better balanced due to the cooler maritime weather. There are currently 32 vineyards in the region.
A fun fact about Tamar Valley is that it's said that the area actually produced the cuttings for some of the very first vines planted in both South Australia and Victoria so the island region precedes them both with vineyards beginning in the 1830's.
Some of the most popular wineries in this Tasmania wine region include Goaty Hill, Holm Oak, Pipers Brook, Tamar Ridge, Josef Chromy and Iron Pot Bay. With Tasmania hosting some of the oldest vineyards in all of Oceania, it's not hard to see why it's included in this list.
Canberra District Wine Region in Australian Capital Territory
The Canberra District wine region may be smaller than the others on this list but this Australian Capital Territory wine region is mighty.
With 140 vineyards and more than 40 wineries within a half hour drive of Canberra, you get a lot for your mile when visiting here. The region is also only a few hours south of Sydney so the area gets visitors from both cities.
With moderate, somewhat drier weather and higher elevations, this Australian Capital Territory wine region sows a diverse range of wine varieties including Shiraz, Chardonnay, Cabernet Sauvignon, Riesling, Pinot Noir, Merlot and a few rarer varieties like Gruner Veltlin and Sangiovese.
With roots back to the 1800's, real wine production at scale didn't start here until the 1970's when several wineries decided to make the region home and with a long season due to all the varieties here you can witness harvesting for yourself from February until May most years.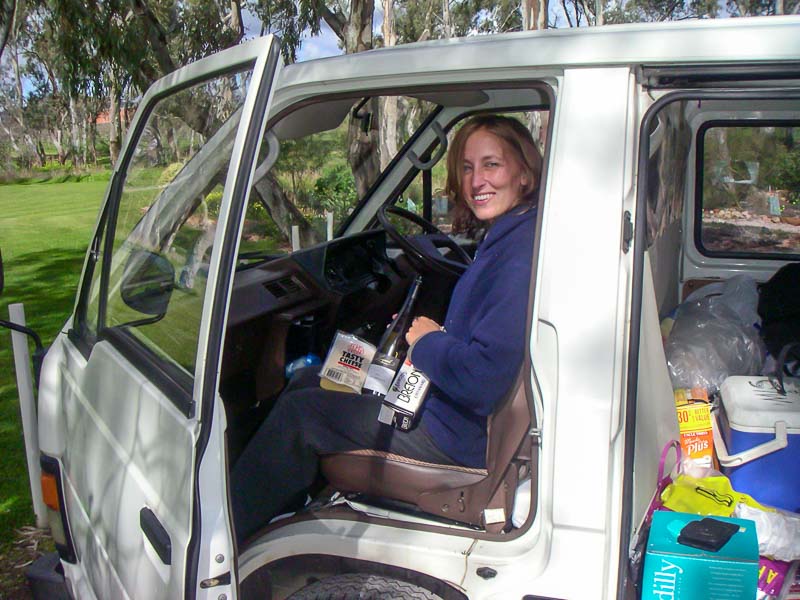 Some of the most popular wineries in the Canberra District wine region currently include Clonakilla, which is killing the competition in awards the past few years, Helm Wines, Lerida Estate, Murrumbateman and up and comer, Nick O'Leary who is quickly making a name for himself in the region.
Granite Belt Wine Region in Queensland
While Queensland is better known for its heat, humidity and closeness to the Great Barrier Reef than it is for its wine, the Granite Belt wine region is trying to change that.
With over 50 wineries laying their roots here, the Granite Belt group have been cementing themselves as the most popular Queensland wine region for decades.
So how does a winery in an area known for high temps and even higher humidity survive? They go higher where the weather is cooler and the air is drier. At some of the highest elevations in the country, the Granite Belt wine region is the perfect place for everything from vineyards to apple orchards and within a few hours drive north of Brisbane, they get their fair share of wine tours as well.
Similar to the rest of Australia, the most popular wine varieties include Shiraz, Merlot, Cabernet Sauvignon and Chardonnay however recent years has seen an increase in Nebbiolo, Sangiovese and Petit Verdot so that's exciting.
While there are no large scale producers in the Granite Belt wine region compared to those in South Australia or New South Wales, there are tons of popular wineries in Granite Belt including Barramundi Wines, Ballandean Estate, Golden Grove Estate, Boireann Winery, Symphony Hill Wines and Heritage Estate.