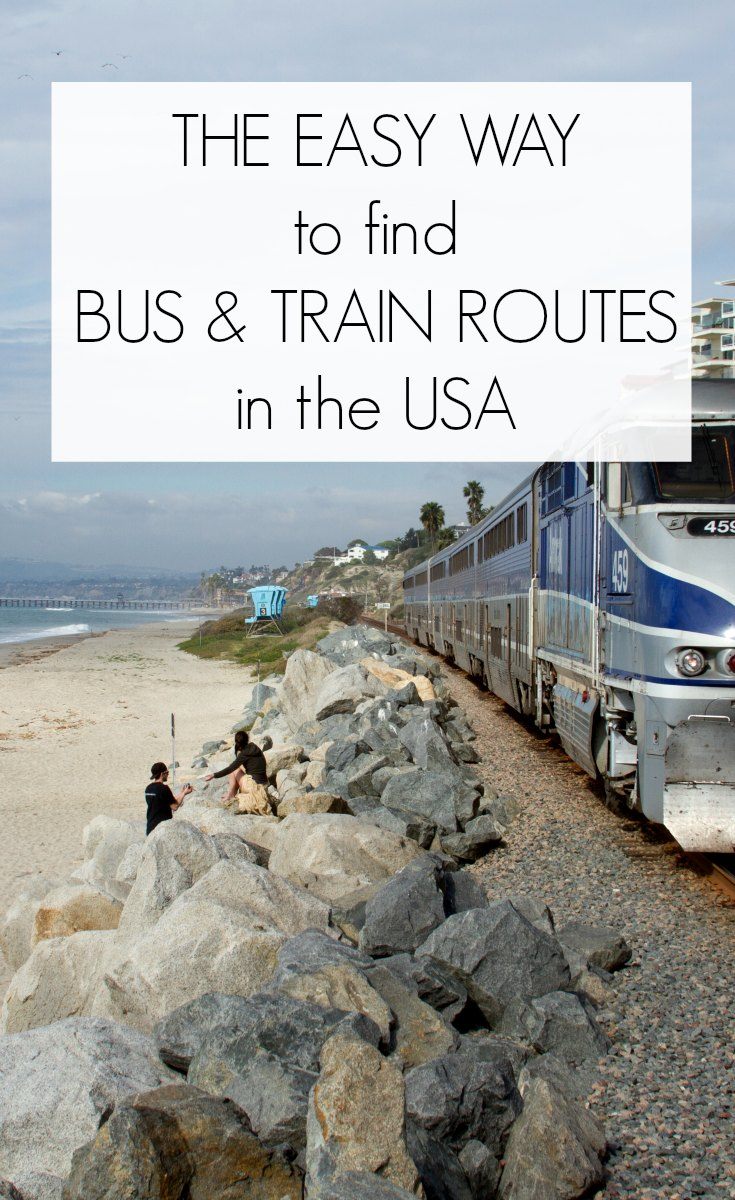 It's always bugged us that there's no comprehensive, one stop website to find bus and train tickets in the US.
On our trip to New Hampshire a couple of weeks ago, we looked into traveling by train and bus instead of renting a car. Unfortunately, even though the Visit New Hampshire website did an excellent job of giving bus and train company info, we still had to look at each bus and train company independently and try to figure out schedules, routes and costs.
Honestly, it was enough of a hassle that we decided to simply rent a car rather than try to sort out multiple train or bus tickets to multiple destinations.
To bad we hadn't found GoTicketio yet.
GoTicketio (also known as GoTicket) is a one stop website that helps you find bus and train schedules, prices and routes across the USA.
So, instead of spending time searching down what bus or train companies run between two US cities, we can now hop over to GoTicket and find that information all in one place. Love it.
It makes it easy to find if a route between two US cities is served by bus or train helping travelers like us get to our destination in the quickest and easiest way.
GoTicket says it has the biggest database of train and bus tickets for the USA.
So how does it work?
We took GoTicketio for a test drive to show you how it works.
First, go to https://www.goticketio.com/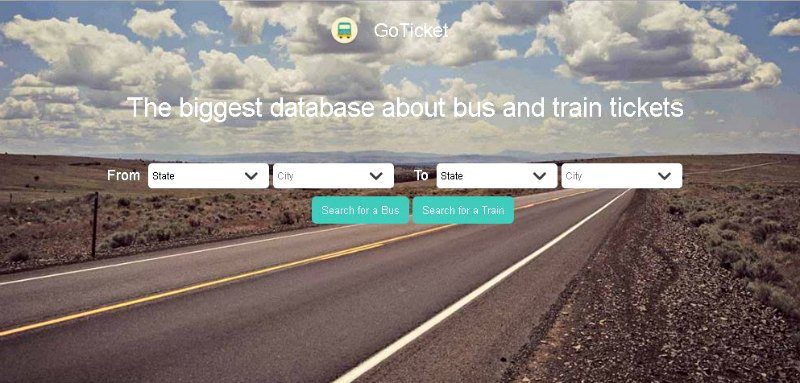 Select the US State and City you're coming from, and then the State and City you're going to. We travel from Albany to Raleigh in our example.
We're going to Search for a Train.
I really like the first section in the search results, which tells you a bit about how long the train ride is and how much it costs. There's even a helpful search popup for this route that told us a bus runs the same route.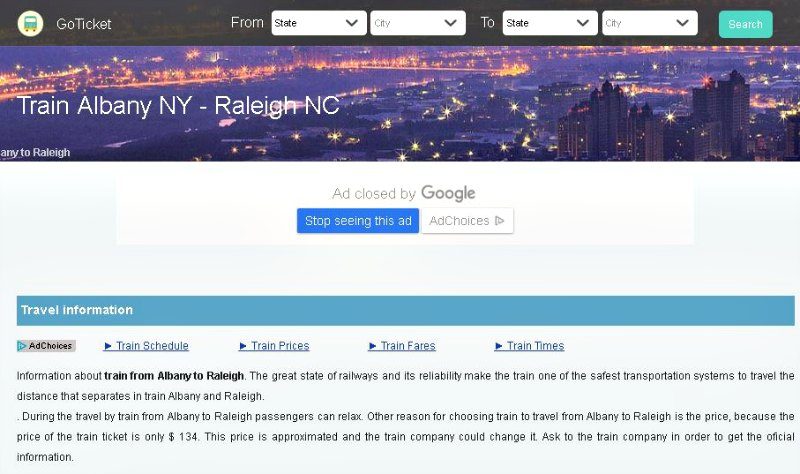 The next section gives a map of the route (super helpful!) and gives you the train company's name, how long the trip takes, and price.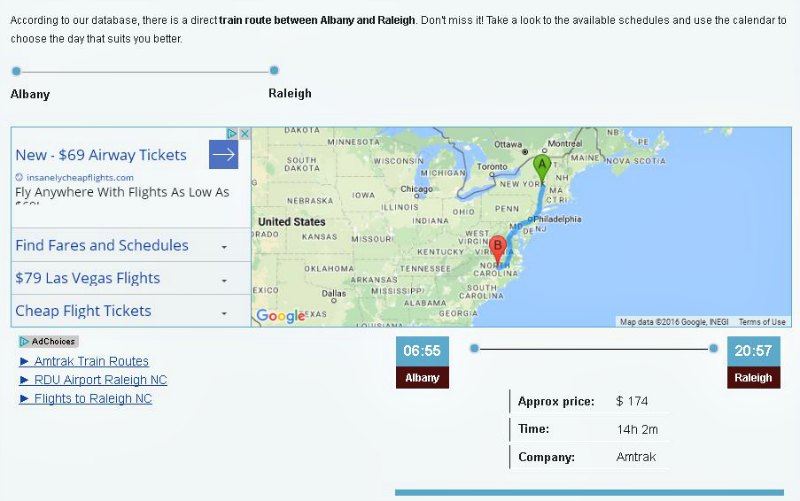 Scroll down, and there's a schedule. I'd love to be able to click directly on the train company name to go to their website, but that's not an option as of yet.

GoTicket also has websites for France, Canada (English and French), Spain, Brazil, Australia, Mexico, and Germany. We tested out the Canadian site for a route we've researched in the past (Kelowna, BC to Penticton, BC, and GoTicket came up with the correct information for Greyhound service.
The Bottom Line
Finally, there's a one-stop website for finding bus and train ticket routes in the US. You can't book directly through GoTicket yet, but it's definitely helpful for finding out which bus and train companies offer service between US cities, and what their schedule is.
I think it's a good idea to confirm schedules and prices with the bus or train company directly. That said, I love that GoTicket helps me with trip planning by giving me information on companies that offers bus and train services between US cities.