This contest is now closed, but we do plan on having more contests in the near future!
Update: As of July, 2017, Roomorama is no longer in business.
It was a tough call, however, Larissa from Changes in Latitude edged out the competition and snagged the extra entries for our favorite comment. Larissa, great use of the word fracking!
Without any further ado. Here are the contest winners.
First Place prize of $100 in Roomorama Accommodation Credits goes to Sofie from Wonderful Wanderings!
Second Place prize of $50 in Roomorama Accommodation Credits goes to Larissa from Changes in Longitude!
Thanks to all our entrants and especially Roomorama for helping us set this up. It was a fun way to kick off our European adventure and we look forward to sharing more prizes with everyone in the coming months!
Roomorama
For the last few months, we've been yearning for churros con chocolate for breakfast, Turkish ice cream, Greek appetizers and walks along the Italian seashore. And now it's almost here.
We're headed to Europe for the very first time as a family this month! No firm itinerary. No must do lists. Just the four of us, and a continent to explore.
But why should we have all the fun?
To celebrate our European adventures we've teamed up with the folks at Roomorama to give away $150 of accommodation credits. 
What is this wonderful and mysterious Roomorama creature, you ask?
Just one of the best websites for short term apartment rentals in the whole internet. As a family, we love renting condos and apartments. We can usually get a stylish apartment with a separate bedroom or two with a full kitchen (and free WiFi!) for less than the cost of a hotel room. Check out this beauty in Madrid, our first stop.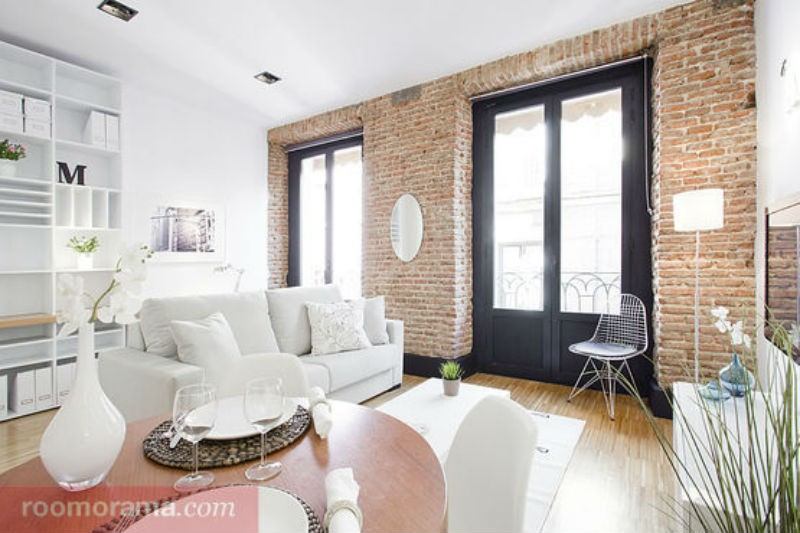 There are two prizes up for grabs:
A 1st prize of a $100 Roomorama credit
A 2nd prize of a $50 Roomorama credit
Open to: 18+, Worldwide
Giveaway period: Starts at 12:00 am on February 12th, 2013 and continues until 12:00 am on March 5th, 2013. All times are Eastern.
So how do you enter? It's easy.
See the Rafflecopter widget below?
To enter, all you have to do is log in to the widget by email or Facebook and leave us a comment on this site telling us where you'd like to stay if you win.
Check out the other options as well to earn more chances at winning a prize.
More chances to win!
To gain more chances to win, while on the form above, you can also:
Join our fun email tribe (Worth a whopping five extra entries, plus you'll get some great travel discounts in your inbox)
Like our The Barefoot Nomad Facebook page (If you're already a fan, enter your Facebook name and just click I'm a Fan)
Follow us on Twitter (If you already follow us, enter your Twitter name and click I Follow on Twitter)
Spread the word about the giveaway by sharing it on Twitter (You can do this as often as once a day for the length of the contest!)
Write a blog post about our site or this giveaway (We don't actually expect anyone to do this but it would be cool to see. 😉 Make sure you include the URL in the proper field)
And just for fun… 
We'll be giving an extra 15 entries to the comment that our esteemed and educated judges (Ha! that would be the four of us) find the most inspiring, funniest or just plain silliest.
Be creative. Have fun!
Not sure what to say?
Here's a hint:  Outrageous flattery and references to ice cream, superheroes, coffee or kitten videos are all a good way to get our attention. If you can somehow make use of the words frack, mega, monkey or banana then all the better. 🙂
So… go ahead. You know you want to…