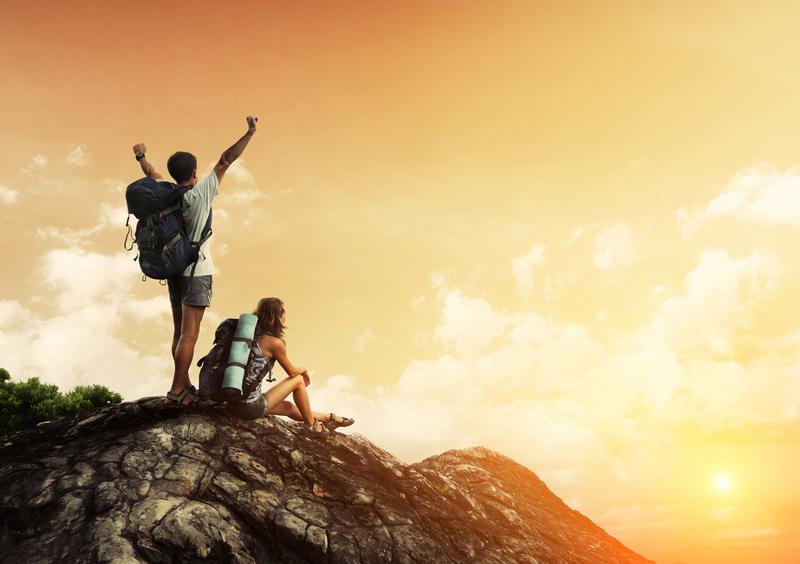 Wondering how to get expat travel insurance?
You're not alone! One of the most common questions we get is how to find travel insurance for expats, digital nomads and other long-term travelers.
Expats and digital nomads struggle with travel insurance, because many travel insurance policies:
have six months or a year maximum coverage
can only be bought when you're physically in your home country
only cover people from the US or Canada
In this article we look at SafetyWing insurance. SafetyWing specializes in expat travel medical insurance, and is working to solve many of the problems nomads like us have finding expat travel insurance.
Visit SafetyWing now to learn more.
Nomad Insurance covers COVID-19. Coverage works the same as any other illness as long as it was not contracted before your coverage start date, and does not fall under any other policy exclusion or limitation.
Testing for COVID-19 will only be covered if deemed medically necessary by a physician. The antibody test is not covered, as it is not medically necessary.
Update! As of April 15th 2021, Nomad Insurance covers quarantine of $50/day for up to 10 days (once within a 364-day period). The quarantine coverage requires that you're covered by Nomad Insurance for a minimum of 28 days and you are outside your home country. Your quarantine must be mandated by a physician or governmental authority, because you have either tested positive for COVID-19 or you are symptomatic and waiting for your test results.
Expat Travel Insurance
Most travel medical insurance policies top out at six months (or a year, if you're lucky). That can leave expats, digital nomads, and long-term travelers either without insurance, or scrambling to find private health insurance in a single country. Either way, short policy lengths mean finding long term health or travel insurance is a real problem for travelers.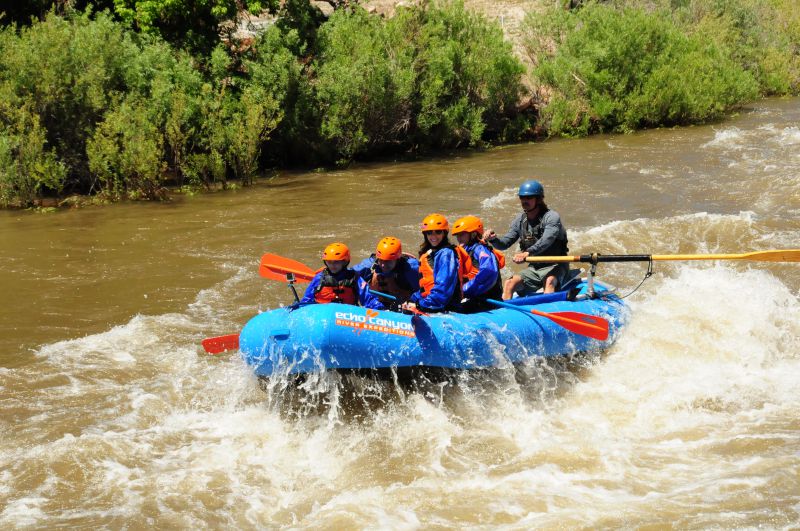 Whether you call it expat travel insurance, digital nomad insurance, insurance for long term travelers, or international medical insurance, it's still a tricky thing to find.
Coupled with short terms, it can be hard to purchase travel insurance when you're already abroad. That means expats either need to go back to their home country (if they have one) to get insurance, or have a much smaller choice of insurance companies that will start cover when you're out of country.
If you're wondering "do I need travel insurance?", we definitely think medical travel insurance is an absolute necessity! We've been grateful for insurance when Micki had a three day hospital stay in Thailand, when our son needed stitches for his ear in Greece, and when we quickly needed the addresses of the nearest hospitals in Quito, Ecuador. Even if you're in perfect health, accidents can happen in an instant.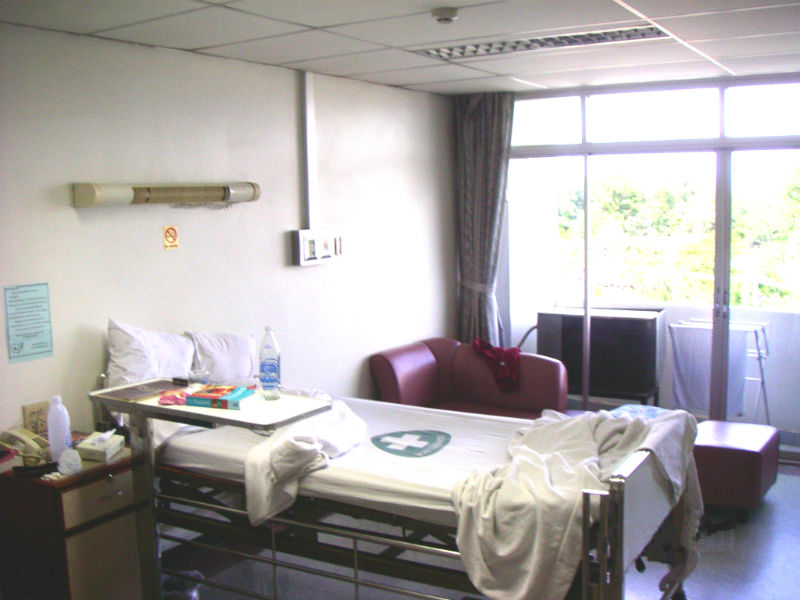 Expats have a problem that many lose residency in their home country when we settled in their new one, and that often means losing medical benefits. Traditional travel insurance often won't cover travelers without a base medical insurance from their home country, like Canadians traveling without provincial health care coverage. Luckily, SafetyWing doesn't have that requirement.
Travel medical insurance vs heath insurance
In this article, we talk about travel insurance, not health insurance. Travel medical insurance won't generally cover you for routine checkups and preventative care. Instead, travel insurance covers you for unexpected illness or injury, for example, if you get in an accident or develop an emergency medical condition.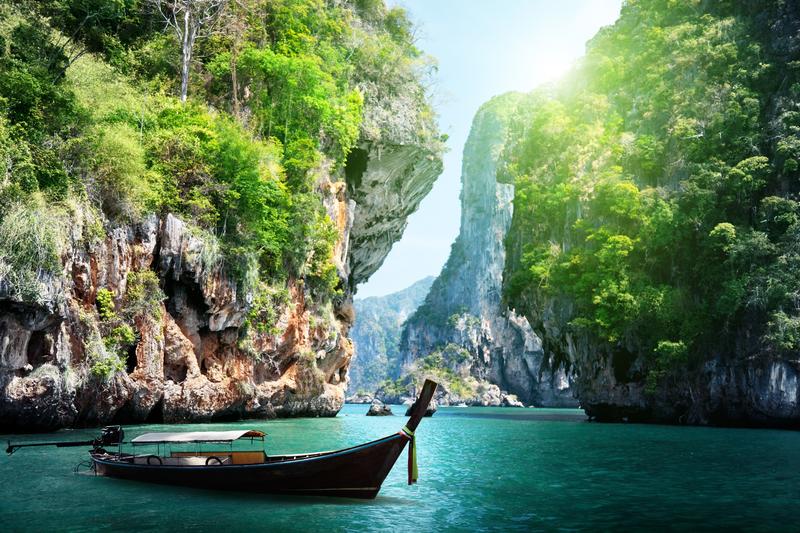 SafetyWing insurance review
SafetyWing medical travel insurance is tailored to the needs of expats, and digital nomads like online freelancers, entrepreneurs and workers with remote companies.
In fact, the founders of SafetyWing are digital nomads who wanted to create insurance for other digital nomads. In the future, they plan to move onto offering comprehensive health insurance and eventually disability and pension.
It's a little bit different than other travel medical insurance in that it works like a subscription. Once you purchase your policy, you can auto-renew in four week increments while you travel (or you can just choose a set number of days.
SafetyWing Insurance is available to anyone from any home country in the world (unless your home country is Iran, North Korea or Cuba, or if you have Cuba as your citizenship).
Visit SafetyWing now to learn more.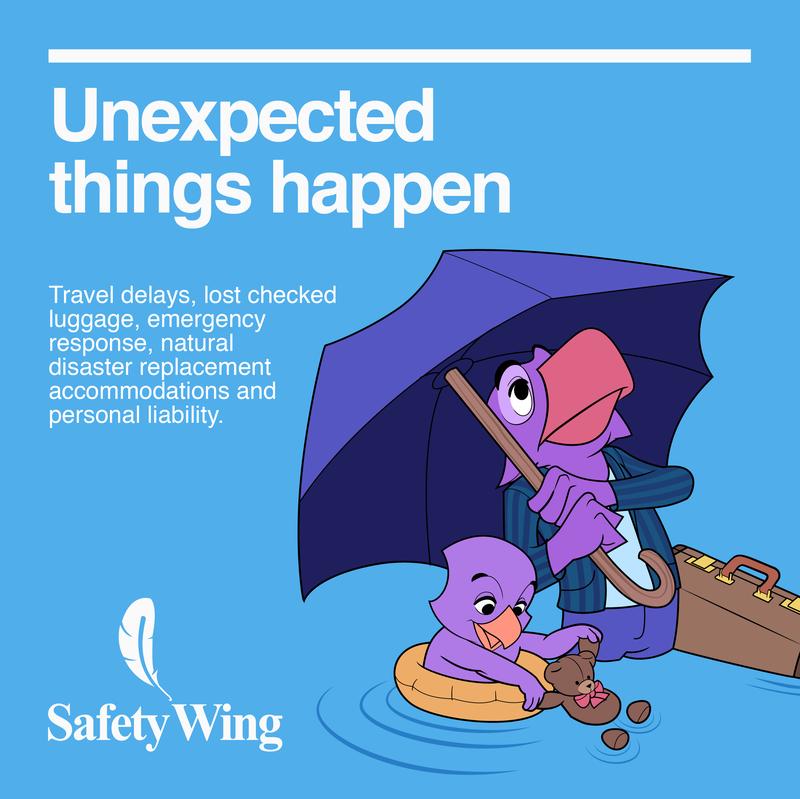 Can I buy SafetyWing insurance if I'm already abroad?
Yes, you can buy SafetyWing medical travel insurance before or after you leave, there is no restriction saying you have to buy it before you leave.
You can buy SafeteyWing in 180 countries. It can be purchased when already traveling.
With SafetyWing, you don't need to pre-purchase your insurance for the full length of travel. Instead, you can set up a subscription that's renewable in 4 week increments. It's really popular with digital nomads who travel to multiple countries, and who often change travel plans.
Where am I covered?
There is no cap on the duration of a trip and no need to know how long you'll be travelling in advance or what destinations you'll visit.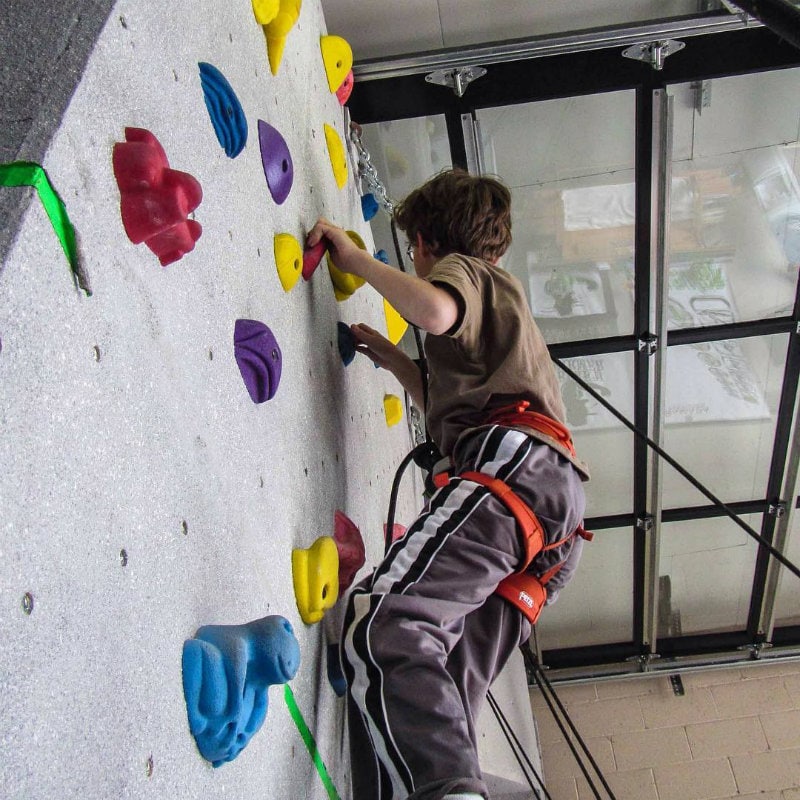 What's the maximum duration I'm covered?
With SafetyWing, there's no cap on the duration of travel.
Honestly, having no cap on how long you can travel is huge. When we traveled Australia and southeast Asia for a year, we struggled to find travel insurance companies that would cover us for our one year trip. In fact, one of the major reasons we went back to Canada after a year was because we no longer had medical travel insurance!
If SafetyWing had been around then, we likely would have extended our travels past a year.
What's covered?
There is coverage for medical and travel, which includes including lost luggage, trip interruption and delay, and emergency medical evacuation.
SafetyWing cover includes coverage for a lot of common recreational activities and sports like ballooning, bowling, camel riding, canoeing, canyoning, deep sea fishing, dog sledding, ice skating, kayaking, orienteering, SCUBA (with some conditions), wake boarding, and stand up paddle surfing.
Some sports are excluded, including boxing, ice hockey, kite surfing, parasailing, quad biking, snowmobiling, and whitewater rafting. See an exhaustive list of sports. See the policy for specific sports that are included or excluded. There's also no coverage for organized athletics or professional sports.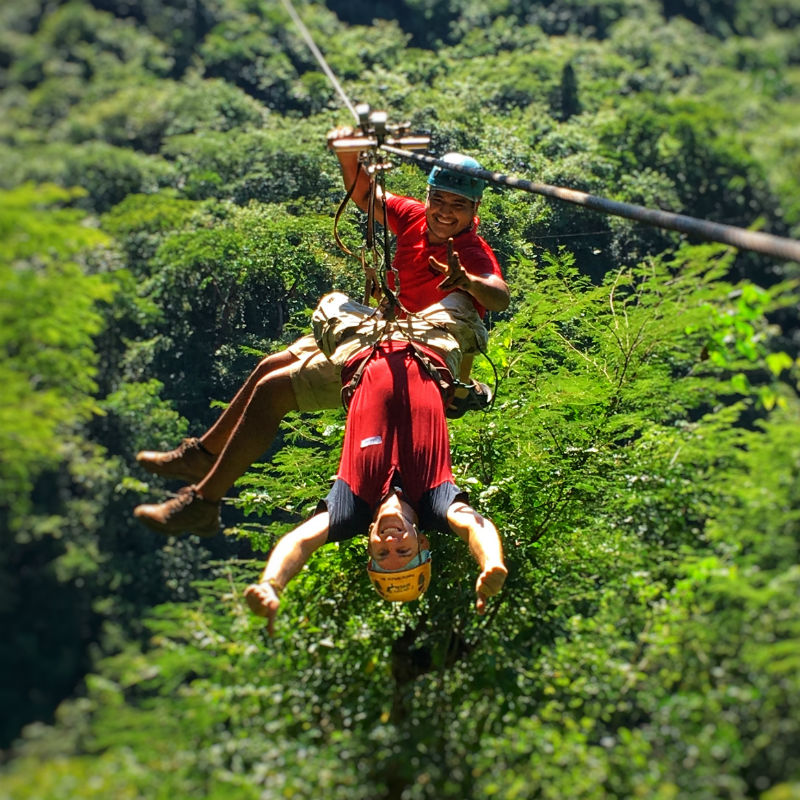 How much does it cost?
SafetyWing travel medical insurance starts from $40 for 4 weeks, or just $1.42 per day. You can also buy for a set number of days.
It can work like a subscription, you can choose your start date and cancel any time. You can set up monthly auto-renewal payments to avoid having your coverage expire and forgetting to renew in time.
There's an additional cost if you're visiting the USA, or if you're over 39 years of age.
To buy, simply visit the SafetyWing website, choose your age, if you're traveling to the USA, and then add family members. It's that simple.
What if I want to visit my home country?
For every 90 days, you can use your medical coverage for 30 days in your home country if something happens while there. (you can't start in your home country, 15 days if your home country is the US)
Visit the SafetyWing website now.
This article is only intended as general advice. Please check your own policy carefully.
Any information here is from one traveler to another. If you have any travel insurance questions, please chat with a qualified travel insurance agent or broker. Because policies and plans can and do change all the time, without warning, always consult your insurance policy since that is the legal document to which you are agreeing.