Or, when to tell your inner cheapskate to take a flying leap…
Like most travelers, we aren't made of unlimited money (but wouldn't a trust fund be nice!). We save money a lot of ways, from traveling during shoulder season, to bargaining and living more like locals.
There are times, though, that it makes sense to splurge a little and tell your inner Ebeneezer Scrooge to get lost.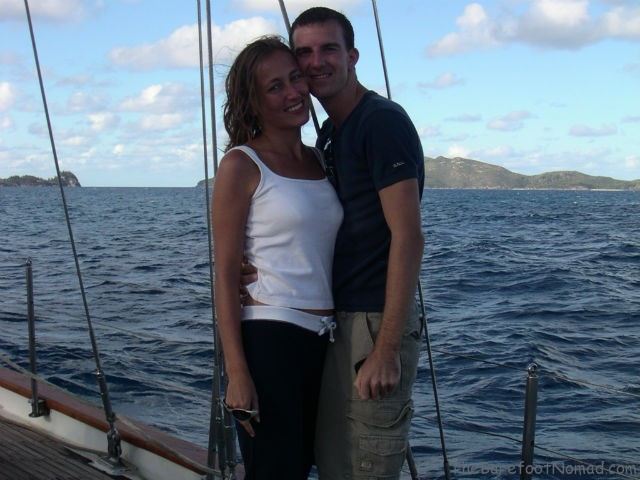 Travel is about the experiences
Travel is all about getting to know the local culture, having new experiences and learning about ourselves and our great big amazing world. We've found that sometimes, to really experience a place, you have to spend the money.
For example, a few years back we debated whether to take a three day sailing cruise through Australia's Whitsunday Islands. Even after getting a great last minute discount, the three day sailing trip through the Whitsunday's ran over $600. At the time, we were young backpackers, on an incredibly tight budget, and $600 was was more than we'd spent in an entire month in Thailand.
Was it worth it? Absolutely. We sailed among the 74 islands of the Whitsundays, stopping to snorkel and swim on isolated beaches. It was our first time on an overnight sailing cruise for the both of us and we truly loved being on the water. We met the most amazing people and even got to try our hand hoisting the ropes.
That trip also inspired another item for our bucket list, to buy and sail our own catamaran. It's high on our list however we're waiting until the kids are a little older for that one. In the meantime, we'll have to settle for something awesome like visiting Stonehenge.
It's funny how pushing yourself to try something new leads to even better adventures…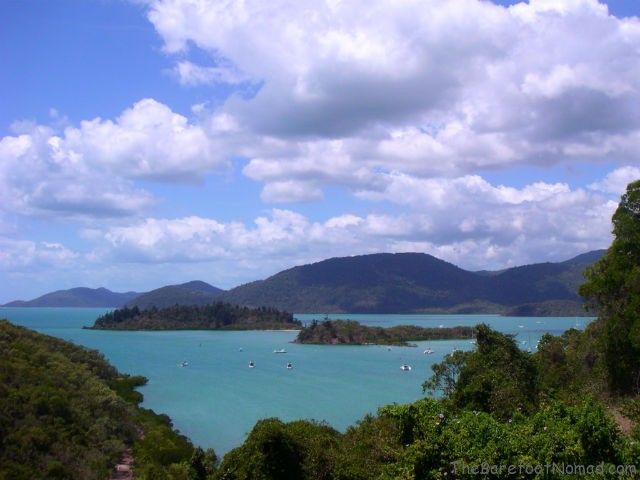 Do we have any regrets?
Sure. But we don't regret luxuries like sailing through the Whitsundays, seeing orangutans in the wild in a sanctuary in Indonesia or seeing the ancient temples of Angkor Wat.
Whenever we wonder if we should splurge a little on our travels, we take the trusty rocking chair test. We imagine ourselves at 90, sitting in our rocking chairs, thinking back on our lives and we ask ourselves, "Will we regret not doing this?"
If we hadn't taken our little splurges along the road, we would have missed out on so much.
We'd have missed what travel's really about:  Creating one of a kind memories and learning to open ourselves up to the amazing world around us.