We're so excited to host this week's #PhotoRoulette photo competition!
AND THE WINNER IS…
Josie from Housesitting Travel
I loved the greenery and bright colors surrounding this charming door. I'd love to spend the evening in a little B&B like this!
It was a tough decision to make – we had a lot of great entries!

And our runner-up
We loved this bright, vibrant, shot from Erin and Josh with Travel with Bender.
It was a very close second, but we felt the photo focused a little more on their beautiful daughter than on the door.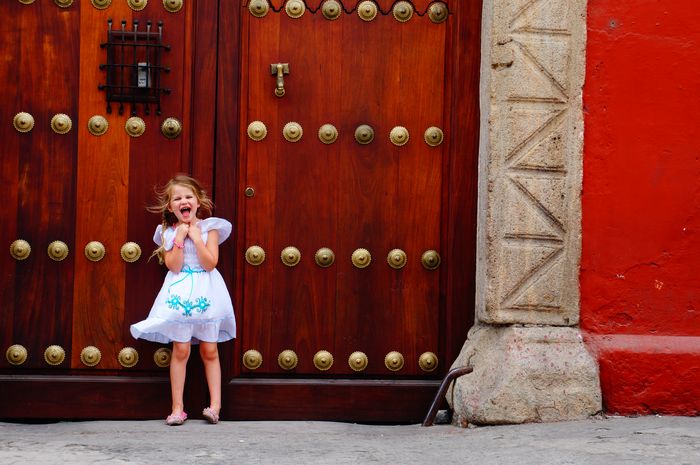 Last week, Tom of Travel Past 50 hosted the 109th round of the competition with the theme "Home". Below is our winning photograph of my childhood home on the Canadian prairies.

The Contest
Every few weeks, a contest open to bloggers from all over the world, participate in what is called Travel Photo Roulette. It's an ongoing contest that allows travel bloggers to feature their best photos in a wide range of categories. We've entered the contest a number of times, and have finally won! Winning the contest means you get to host the next round. That's why you're seeing this post on The Barefoot Nomad. Even if you aren't planning to enter, feel free to stop back here in the next few weeks to see all the great entries.
Round #110: Doorways
Now for this week's competition: Doorways around the world.
Wherever we go, we're fascinated by doorways. You never know who's on the other side, or what secrets are just past the entrance. Some doors are incredibly ornate, some have been weathered with age however what they all have in common is that they are gateways into another person's private world and an areas culture.
Be sure to enter your doorway photo in this weeks #TravelRoulette! It doesn't matter whether you're a newbie to photography or a vet, everyone stands the same chance.
Good luck! Let's see those photos!
Here are a few of our doorway photos for inspiration.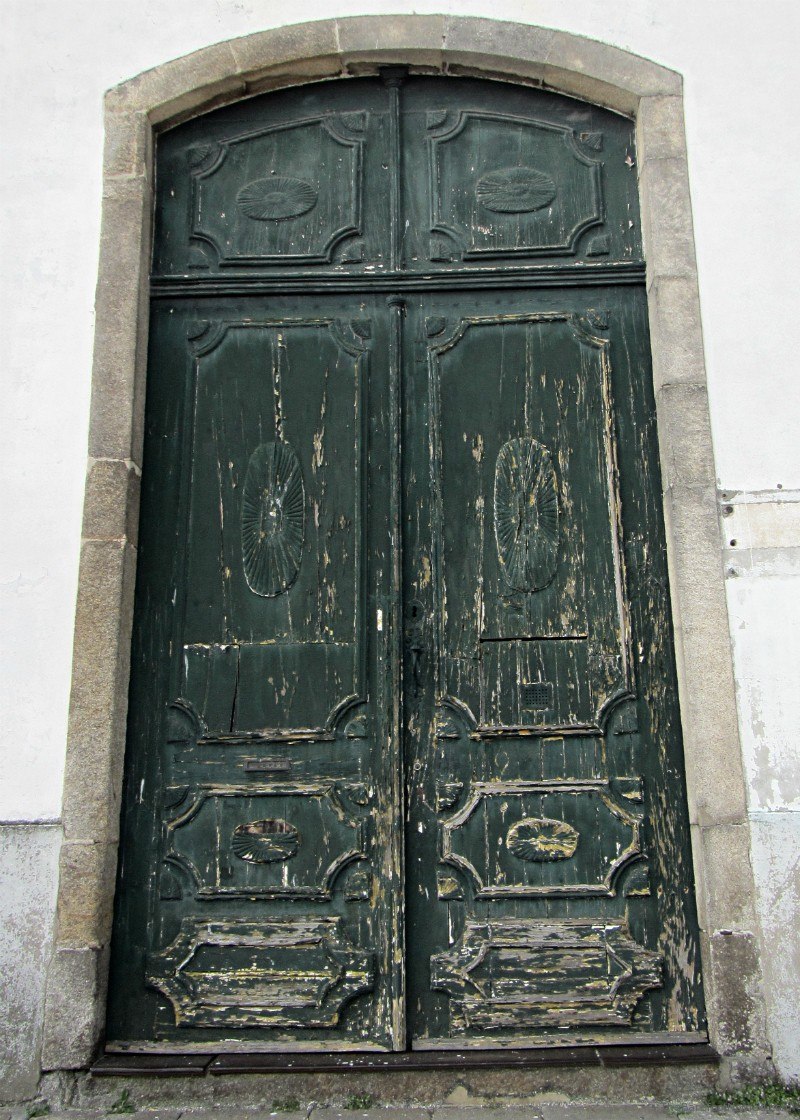 About Travel Photo Roulette:
Travel Photo Roulette is a competition started by Jeremy at Living the Dream way back in November 2010 as away for travel bloggers to connect and share their photos.
The Contest
The contest is pretty straightforward. The winner of the previous round chooses a new theme and hosts the competition on their blog, inviting others to share their photos over the course of a week or two. As the end of the contest period, the host selects a winner and the process repeats itself.
The Rules
1. One submission per blog please, so sites that have 2+ authors only get one entry.
2. You will need a personal blog or website to participate (so you can host if you win!)
3. Post processing, cropping, correcting for red eyes and other flaws is fine.
4. Abstract submissions are welcome. But if you want to win, it's probably best that the judge understands your interpretation
5. Hosts should keep themes general so all bloggers can participate. Avoid specifics like 'Eiffel Tower'; instead choose a more open theme, like 'monuments' or 'monuments at night'
6. Abstract themes can be fun, as long as everyone can understand. 'Overlooking creation' is good, 'Kafkaesque' is not
7. No obscene photos or themes allowed. Suggestive themes and photography might be accepted, but be careful. Remember, the host is all-powerful
8. Themes may be reused after a period of time; however new photos must be submitted. Keep it fresh!
9. You do not have to take the photo within the week of the contest period to submit it.
10. Most important: ALL PHOTOS MUST BE YOUR OWN.
11. Please spread the word about Travel Photo Roulette via Facebook, Twitter, Google+ and any other means you can think of and use the hashtag #PhotoRoulette
12. It's a game, so have fun with it.
How to Enter
To enter, simply leave a comment below with a link to your photo and it will be added to the post. (You can also send us an email using the "Contact" link above.) A brief description of the picture is always welcome to provide some background and context. Also, please don't forget to include your name, a link to your blog, and any pertinent social media information so everyone can come see what you're all about (and so we can contact the winner!).
The contest will run until Friday, August 31, 2015 at midnight EST, after which time we will select the winner. We'll share the results right in this post.
Spread the Word
Tweet about this contest using the hashtag #PhotoRoulette and feel free to share this page with your friends on social media – the more the merrier! We love seeing your comments so please don't be bashful about sharing your opinions.
Previous Winners
Finally, here are the past winners of the contest – as you can see, it's been running for a while! Click on the link to take you to some great travel blogs and wonderful themed photos.
This list was re-formatted by dare2go.com. If you like to use this two-column layout in your post please
download the code here
and follow instructions on same page.
The winners and themes in 2015. Click the link to go directly to that entry to see some fab photographs.
Jan 2015 Adventures of a GoodMan: WOW!
Jan 2015 ZigZag On Earth: Roads and Tracks
Feb 2015 Where's The Gos?: Street Art
Mar 2015 Ice Cream and Perma Frost: Frozen
Mar 2015 Journey Jottings: Detail
April 2015 House Sitting Travel: What's your Angle?
April 2015 JetWayz: Spiritual Beauty
April 2015 The Trading Travelers: Celebrate
May 2015 Street Food World Tour: Epic
May 2015 Next Stop Who Knows: Landscape
May 2015 We Travel Together: Wildlife
May 2015 Vagabond Way: Festival
June 2015 Travel Addicts: Landmarks
June 2015 TravelnLass: Wrinkles
July 2015 Anita's Feast: Food Markets
July 2015 Dare2Go: Dry
August 2015 Travel Past 50: Home
Enter the contest by adding a comment below or by emailing us using our contact form. Again, be sure to include a link to the image, a link to your blog, and any other information that will allow us to contact you.
Entry 1:
Josie from Housesitting Travel
My cute little door is from Conrad's and my B&B in Bergen, Norway. We arrived via the night train from Oslo and were so charmed to find our pre-booked lodging just on the outskirts of downtown. We didn't spend much time here though because it was July and the sun went down at 1 a.m. and came up again at 3:30 a.m.!
Entry 2:
Anne from Let Me Be Free
While I was in Cambodia I captured this image of a monk at one of the temples. It makes me feel very relaxed looking at this picture.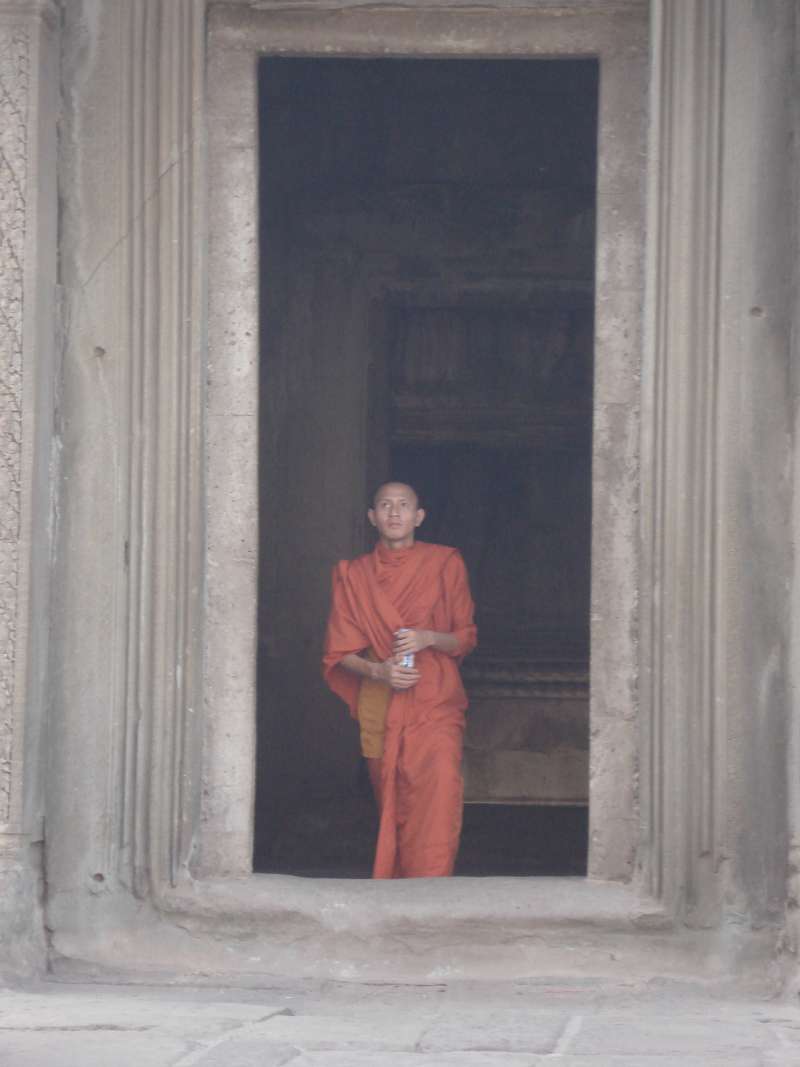 Entry 3
Carole Terwilliger Meyers from Berkley and Beyond
Though this door is painted such a dark blue that it almost looks black, it is the entrance to the exceptional Blue Door Inn in Mendocino, California. Situated within an immaculately updated 1883 Victorian house, it is tastefully furnished in contemporary English style and housebaked cookies are always available.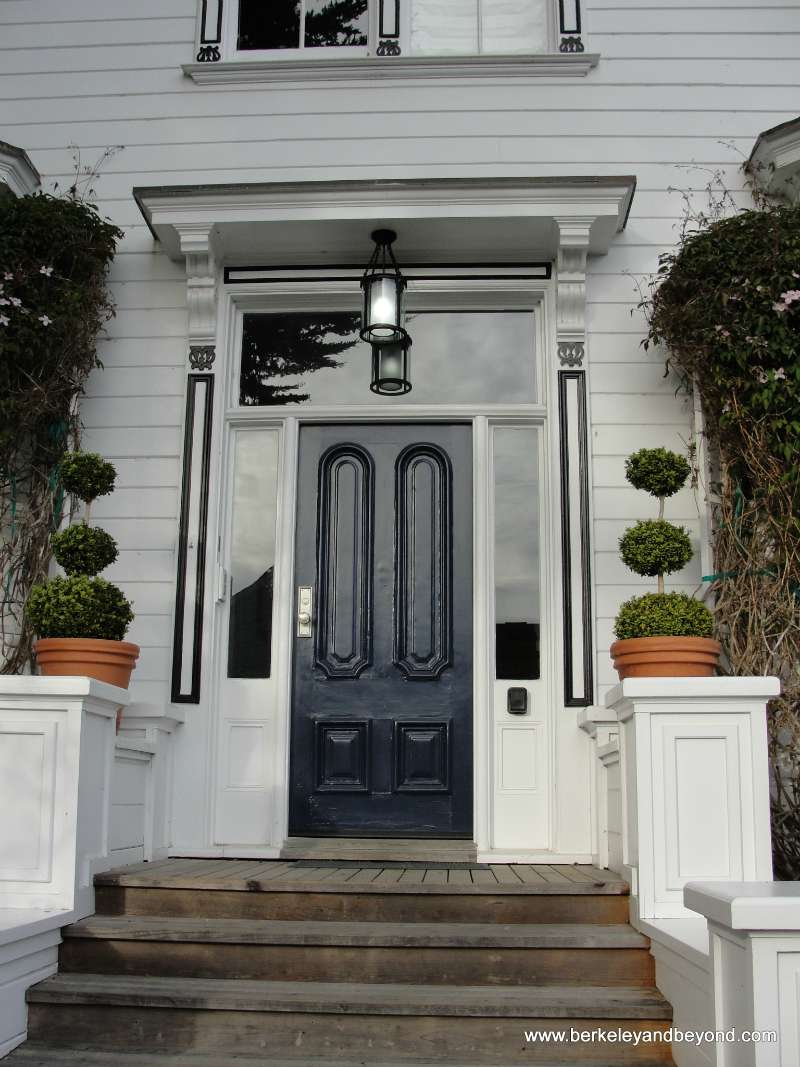 Entry 4
Brent Huntley from Brent's Favorite Photos.
I loved the double level set of doors at Chang Deok Gung in Seoul, South Korea.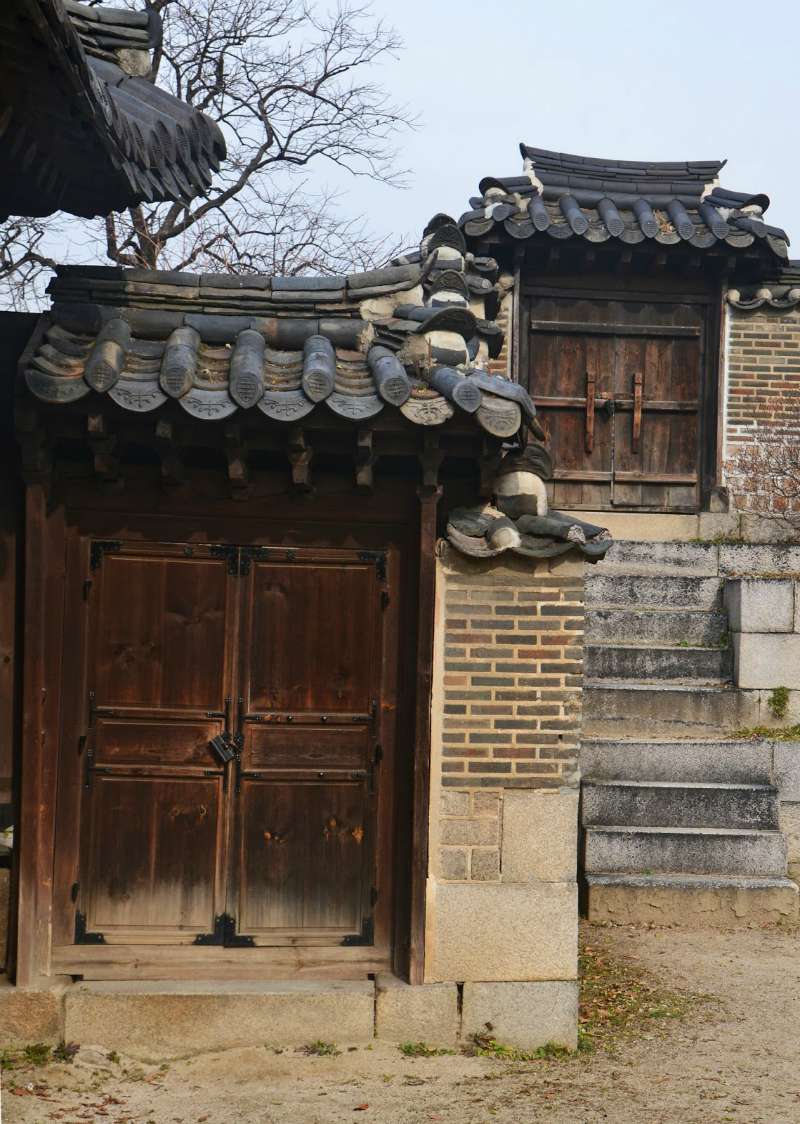 Entry 5
Noel Morata from Travel Photo Discovery
I'm submitting this green door – it is from a small hamlet in Northern Italy.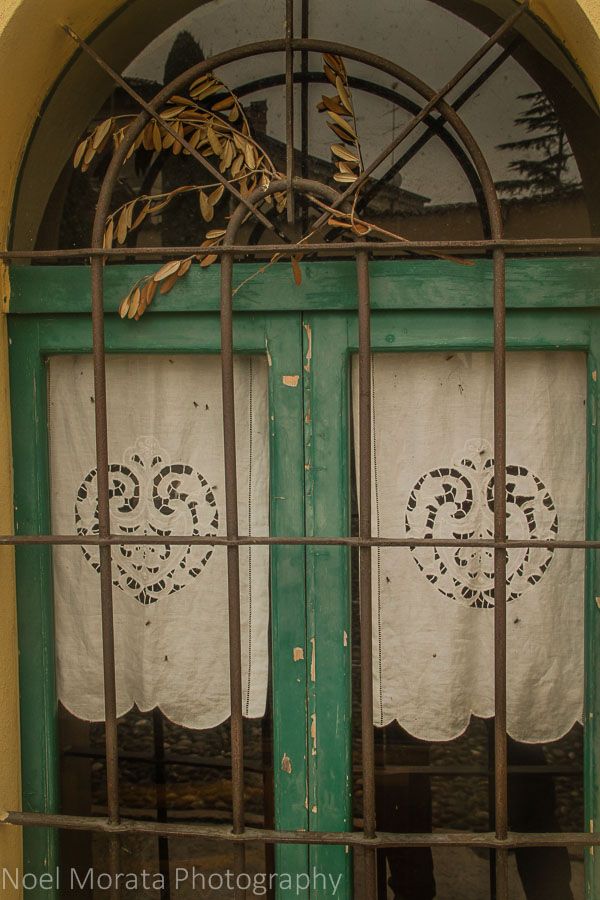 Entry 6
Juergen | dare2go.com
I love this hand carved door which we noticed in Villa de Leyva in Colombia. It depicts perfectly the rural life in this region. The bottom right panes shows fossils which the area is famous for. #door #handcarved #VillaDeLeyva #Colombia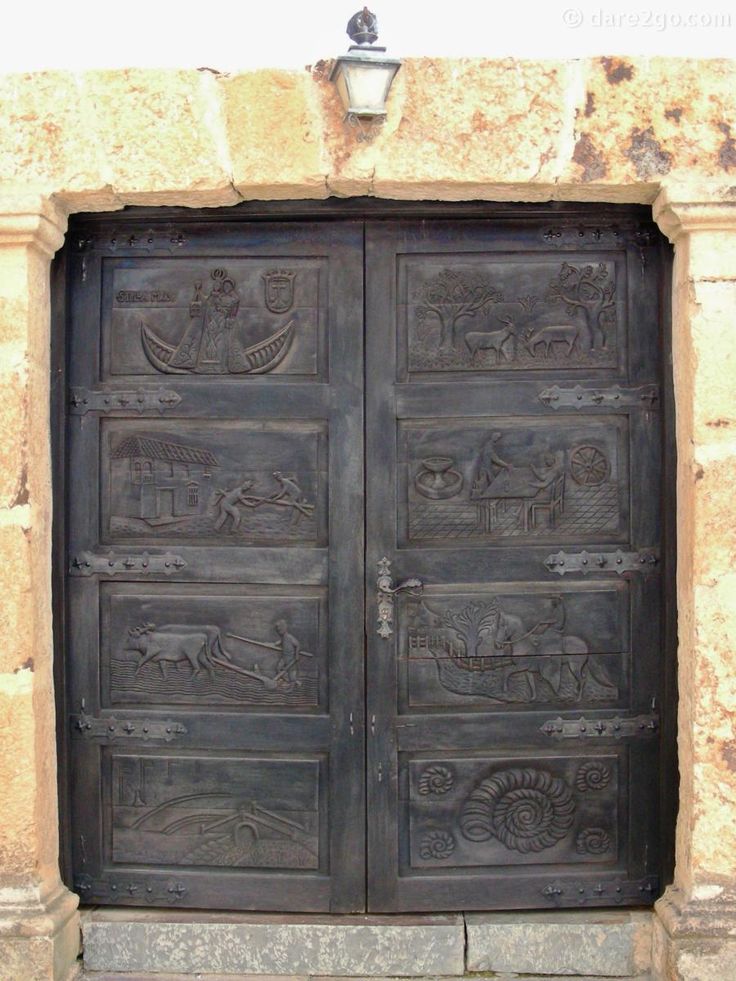 Entry 7
I am also fascinated by doors, especially old ones. This is one of the oldest in the US. I shot this during my honeymoon in St. Augustine, Florida in December 2008.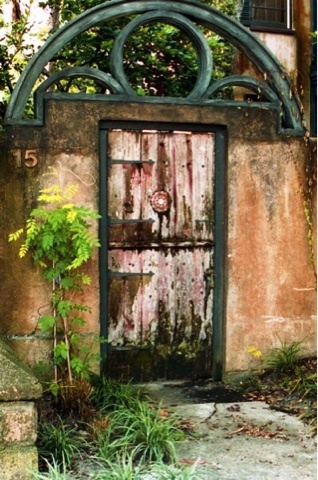 Entry 8
Rebecca Hall (Bex) of Life Beyond Borders.
This one is a 'doorway' of a different sort. The canvas glamping tent amongst the woods in Moran State Park, Orcas Island, San Juan Islands chain in the Pacific Northwest, just off the coast of Seattle.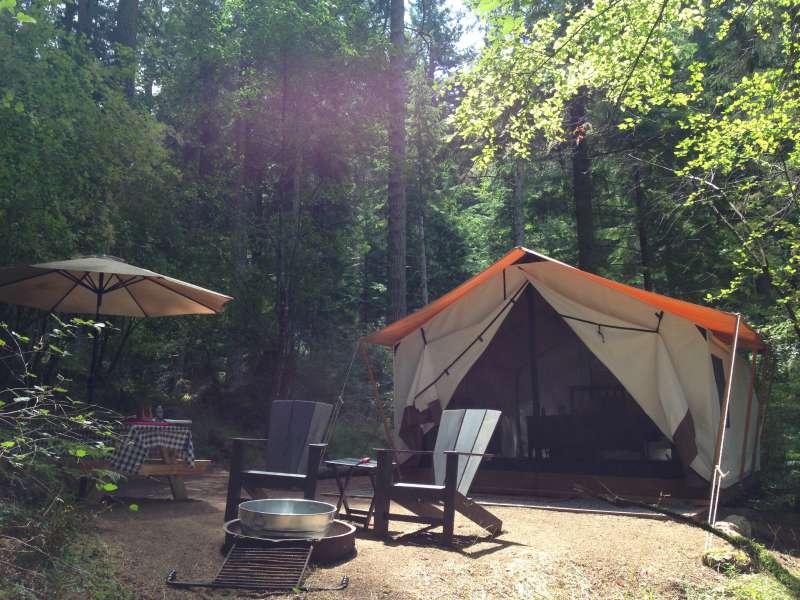 Entry 9
Suzanne Fluhr of Boomeresque
My photo is of the door to Nelson Mandela's cell in the infamous Robben Island prison off the coast of Cape Town, South Africa, where he spent 17 years of his 27 years of imprisonment by the apartheid government. Nelson Mandela's life is a testament to the fact that prison cell doors can keep people in, but not ideas.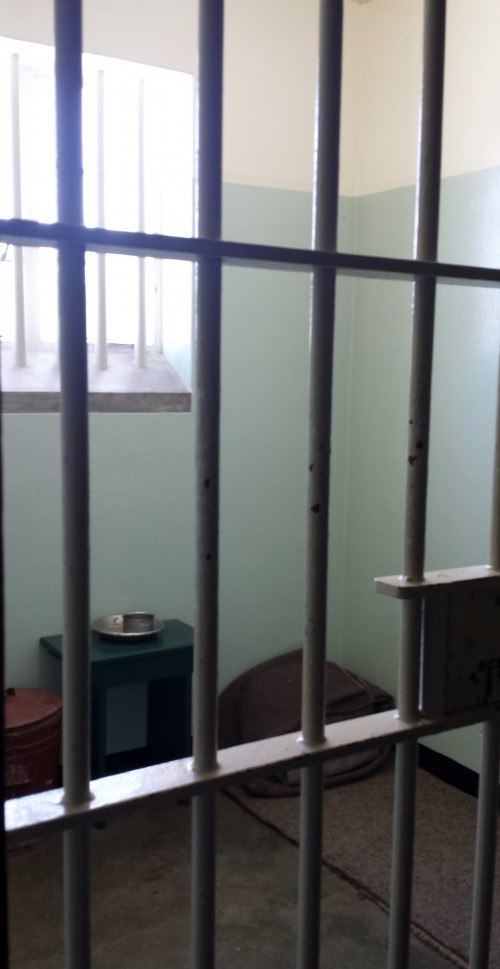 Entry 10
Erin and Josh with Travel with Bender
Antigua Guatemala. History. Antique. Old. And the perfect backdrop for laughing children.