The capital city of Havana in the Republic of Cuba is known for its history, monuments, architecture and its culture. Founded in the 16th century and claimed by the Spanish, the city was the perfect foothold for Spain's colonisation of the island. It was also a major stopping point for the famous treasure filled Spanish Galleons that sailed the waters in that time.
La Habana, as it is called in Spanish, is typically divided into three areas. Vedado, Old Havana and the suburban districts.
Old Havana is where the architecture and the history truly come alive. It's columned buildings, grass filled courtyards and stylized gateways done in neoclassic and baroque architecture add to it's many sights. It's a place where pirates once dreamed of gold filled plunders and daring escapes. Where Hemingway spent long days drinking cool mojito's at the historical El Floridita bar. Where unhappy politicians plotted to overtake the country. Where many a local and tourist alike sat on the steps of stone buildings enjoying a fine Cuban cigar or a Cuba Libre (rum and coke).
Today the city is home to over 2 million residents and, due to it's history and also it's proximity to miles of gorgeous world famous white sand beaches in Veradero and it's nearby neighbours, is a common tourist destination. Tours of Cuban cigar factories, Cuban rum distilleries, guided walks around historic Old Havana and the many fortresses that surround the city all give the day tripper lots to see and do.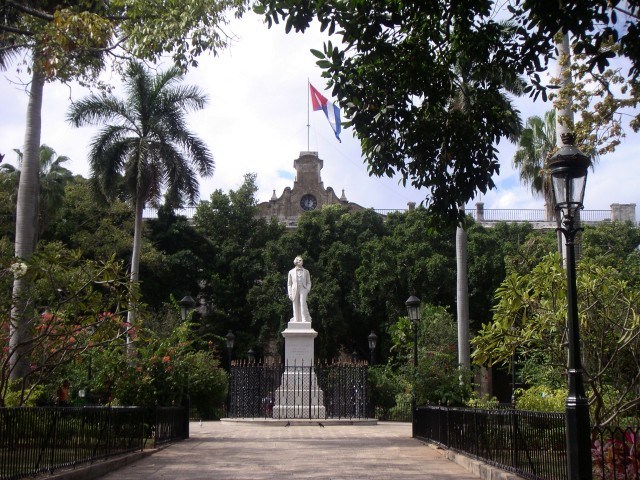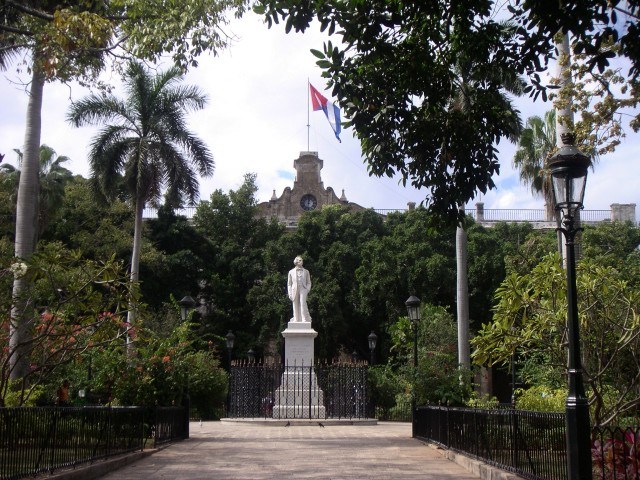 Plaza de Armas (Military Parade Ground) was built in the 1600s, in the center of old Havana. The statue of Carlos Manuel de Céspedes was added in 1955. Céspedes was an important figure in freeing slaves in Cuba and achieving independence from Spain.
Travel Tip: Cuba is still considered a Communist country with embargo sanctions from the US still in place today. As such a lot of the products we all take for granted are either in short supply or simply non-existent on the island. When we were there, the biggest supplies in demand were typically hygiene and toiletries such as toothpaste, soaps, brushes, toilet paper, shampoo and deodorant. Also school supplies such as pens, pencils and paper pads are hard to come by. If you're planning on going, donating any spare items such as these can go a long way to making someone's day.