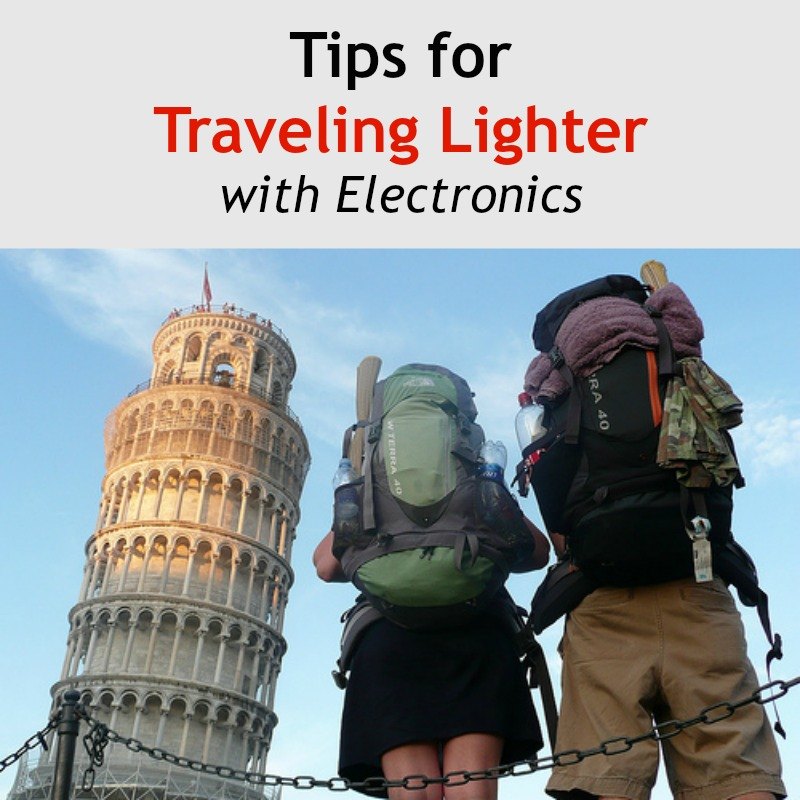 It's no secret that we struggle with packing light.
With two kids, two adults, and a business to run on the road, we often end up carrying way too much stuff, especially in terms of electronics.
I think packing light is a struggle for most of us, whether you're a digital nomad like us, or you just need to stay connected.
I'd love to just take a single tablet, throw our stuff in a small backpack, and be off without a worry in the world.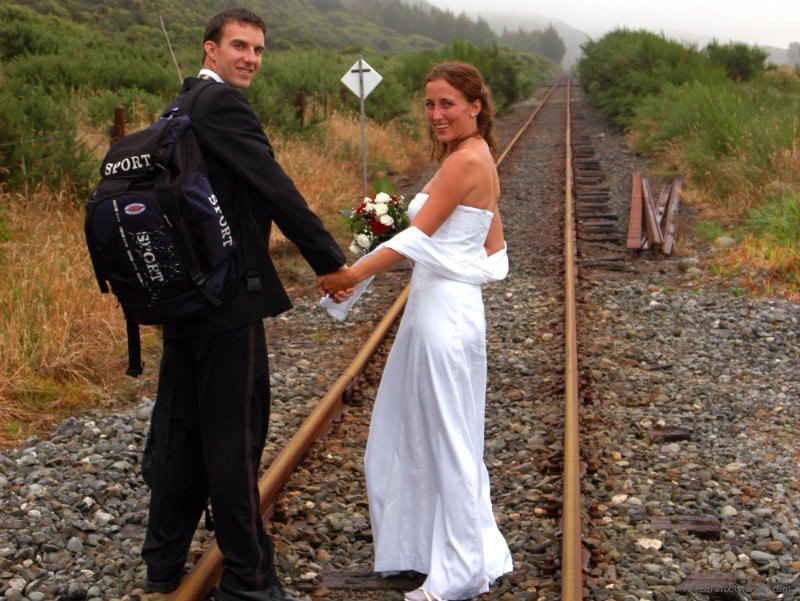 But that's not the reality.
When we travel, we need to work, and a standard tablet just doesn't have the power to do what we need.
On a typical trip we end up taking a laptop, a tablet (or two), plus our smart phones, an iPod for games as well as chargers and cords. Our electronics bag ends up being bulky and heavy and even then we're not including all the devices we wish we had with us.
Tips for traveling lighter with electronics
Hire a porter and/or drink wine
I can't tell you how many times I've wished a personal porter was a possibility. As I was slogging through the airport carrying two backpacks, a plastic bag of snacks and toys, encouraging one kid in the middle of a jet-lag induced meltdown, and pulling a suitcase that weighed half as much as I do, I was ready to just leave it all on the floor and cancel the whole trip.
A porter might not be a reality, but a girl can dream.
The good news is that wine helps. A lot.
Be ruthless, and decide what you can leave at home
This can be hard, but it really helps to just ditch some stuff and leave it at home.
To be completely honest, we often get a little overzealous, and leave things we really end up needing at home.
For shorter trips, sometimes we just end up taking a tablet. It's lightweight, but then we struggle to get any real work done and end up using our phones just as much as the tablet.
This is especially a problem if we have a technical problem with one of our websites. Our choice at that point is to just let our website be broken until we get back to our home base, search for a computer we can use, or piece together enough apps on our tablet to get the job done.
None are really acceptable.
Get a device that has multiple uses
Using a device with multiple uses has been a lifesaver for us.
We're now using an Intel 2in1 Lenovo Yoga 2 our main short term travel laptop. UPDATE: The Yoga 2 has been replaced with the more powerful Lenovo Yoga 3.
I'm not sure why we haven't picked up something like this before.
It's lightweight and small, and – get this – it converts from a regular laptop to a tablet and back again. We can use it as a tablet for games and for the kids to use. We can also flip it over to become a great family entertainment device, and we can flip open it to become a full laptop, and get some real work done.
Here's a little peek at how it flips between a laptop and tablet.
We've updated it to Windows 10, which lets us easily switch between tablet and laptop mode. I also love that the familiar Start menu is back again in Windows 10.
There's also a Lenovo Yoga 3 out on the market now – it has a little more processing power thanks to the new Intel Core M processor and higher resolution than the Yoga 2.
Go lightweight and small in the first place
Honestly, getting lightweight gear is one the most useful things we've ever done to reduce the weight of the electronics we carry.
Usually, quality lightweight electronics come with a bit of a sticker shock, but we've honestly never regretted paying a little extra for a lightweight laptop and loved ditching all our chargers for one good multi charger.
Get a good bag
Whether you carry your electronics in a backpack or a wheeled suitcase, get one that's solid and easy to cart around.
Your electronics may not be lighter, but it'll feel like it if your backpack is solid, has plenty of padding to keep you and your gear protected and has wide, comfortable straps.
If you're using a wheeled suitcase, make sure your case wheels effortlessly with long life, quality wheels and a decent telescoping handle.
Clean out your electronics bag
If you're like us, we leave our electronics bag partly packed at all times.
This means that we often forget the extra HDMI cables , or the portable router, or extra camera battery chargers in the bottom. This all adds extra weight, so we're trying to remember to take these out between trips.
Be especially vigilant with travel power adapters. We have a bunch for different countries, and when we know we're only going to need a particular one for a small trip we make sure to pull the others out before leaving.
Save it to the cloud
If you're going to be somewhere with good WiFi access, ask yourself if you really need to bring along that external hard drive or all those extra USB sticks.
There are a lot of great, reliable cloud backup services out there, and the weight of a hard drive and its cables can add up pretty fast. We use Google Drive and Dropbox the most but Microsoft's OneDrive is a great alternative, and if you're a Mac user then iCloud is another solid option.
This post is sponsored by Intel.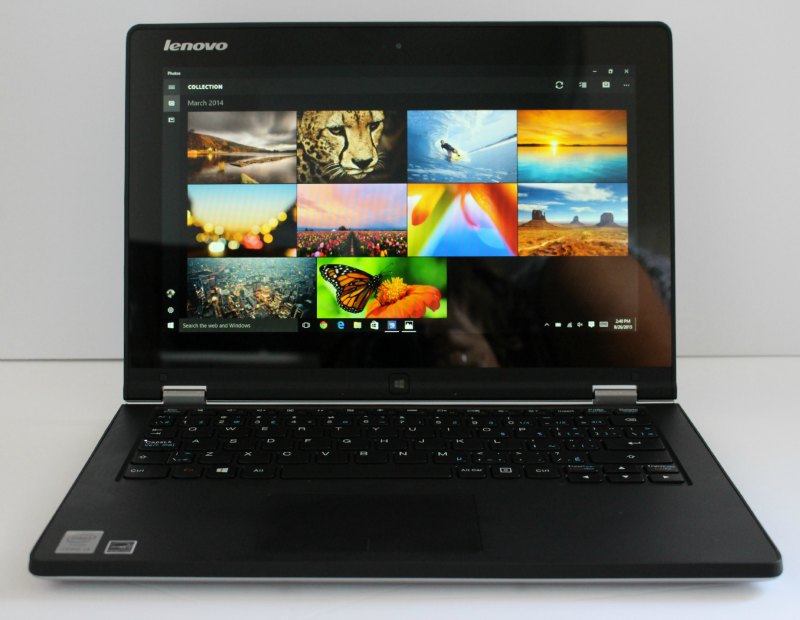 Backpacking photo credit.