Today's guest post is by Mark Condon, a Sydney based photographer from the UK. We've been meaning to write a post on the best travel tripods for DSLR and mirrorless cameras for a while, and we thought bringing in an expert would be the best way to go. After all, who knows more about the best lightweight DSLR or mirrorless tripods for travel than someone who uses them for a living?

Here's what Mark has to say about the best travel tripods.
Before we dive headfirst into the world of our three-legged friends, you should ask yourself, do I really need to take a tripod on my next trip?
In most situations, even if you need a steady shot (for a long exposure night shot, or for a selfie with your family etc), you'll usually be able to find a level place to put your camera to achieve the same thing. Lugging a tripod around on holiday, even if it is one of the best travel tripods, isn't my idea of fun!
Having said that, for those of you who really need a tripod in your travel backpack, these are my picks of the five best travel tripods for DSLRs and mirrorless cameras available this year.
Let me know in the comments what tripod you're currently using!
Joby GorillaPod Focus Flexible Tripod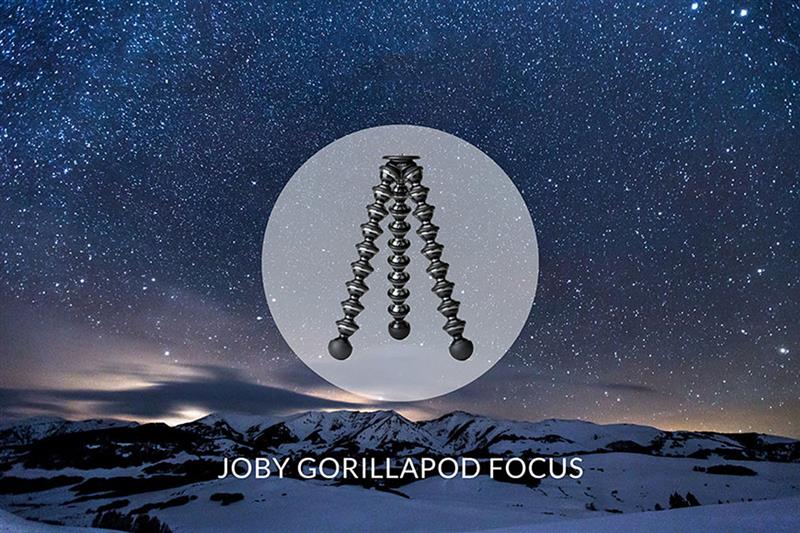 Whilst every other tripod manufacturer concentrates on making lightweight tripods with rigid legs, Joby has been turning the rulebook upside down for years with this little gem of a tripod that was built to flex. Wrap the legs of the GorillaPod around anything you want to shoot that a rigid leg tripod can only dream about!
Micki's note: We just bought the Joby GorrillaPod a few months ago, and we've been having a blast with it. It's surprisingly sturdy, and it's a lot of fun to tote around our DSLR on this. We end up using the GorrillaPod more than our larger MeFOTO Roadtrip tripod because it's simply smaller, lighter and more convenient, especially when we're trying to take photos with the family in tow.
Check Joby GorillaPod Tripod prices on Amazon.
MeFOTO Aluminum Roadtrip Travel Tripod/Monopod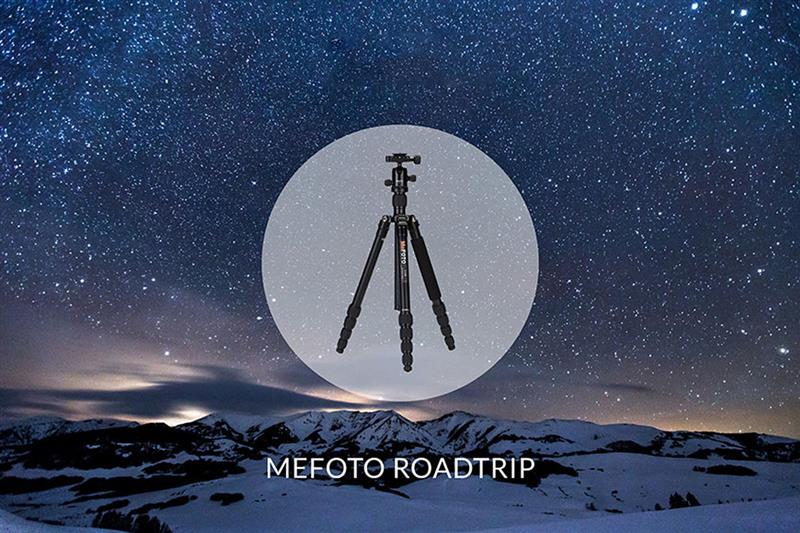 Multi-function should be the name of the game for all your travel gadgets, and the MeFOTO Aluminum Roadtrip achieves this with its neat ability to switch from a tripod to a monopod. Choose from fourteen colors (9 aluminium and 5 carbon fiber), then smile all the way through customs since the MeFoto weighs only 1.6 kg – quite respectable for a tripod that extends up to 156 cm tall.
Micki's note: We also own the MeFOTO Roadtrip tripod and love it. It may only weigh 3.6 pounds (around 1.6 kg), but we honestly find it a bit bulky to take along for most of our trips, especially since we try to travel carry-on only for our family of four. That said, the RoadTrip is wonderfully sturdy, easy to set up and use, and stylish. We use it mostly for short trips around our home base in Kelowna, BC. We have the red MeFOTO Roadtrip.
See reviews and prices for the MeFOTO Aluminum Roadtrip Travel Tripod.
Manfrotto BeFree Compact Aluminum Travel Tripod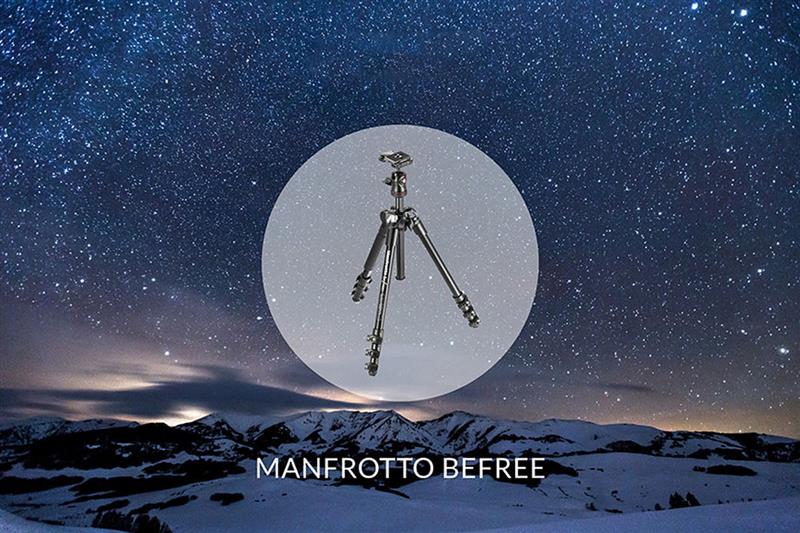 From the Italian tripod manufacturer Manfrotto comes the Manfrotto BeFree Compact, with my favourite feature – flip-lever-locking legs (as opposed to twist to lock). Sliding each leg into itself and rotating it 180 degrees back on itself allows the legs to nestle neatly into the grooves of the sides of the ballhead. This kind of design is unique to the Manfrotto BeFree, and is testament to the attention of detail of Manfrotto products.
See Manfrotto BeFree Compact Aluminum Travel Tripod prices here.
ZOMEI Z699C Portable Carbon Tripod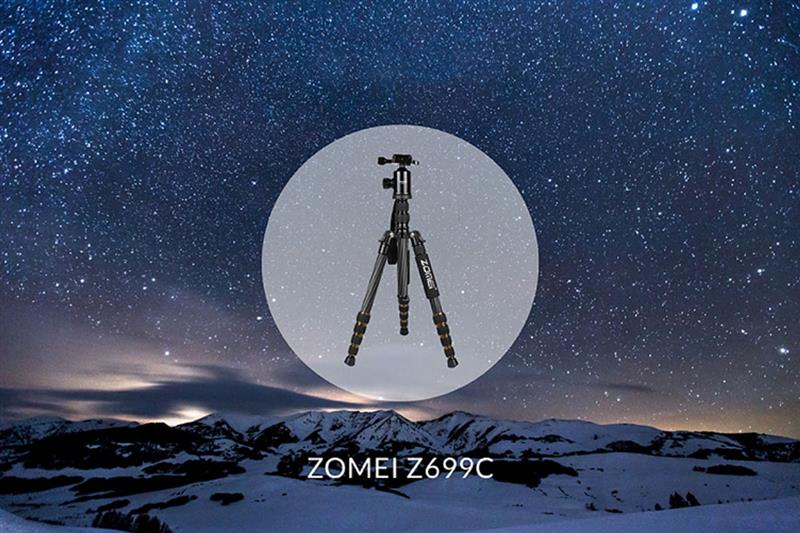 Even though aluminium gives the best bang for the buck when it comes to price vs features with tripods, carbon fiber is definitely the gold standard. Usually the price of carbon fiber pushes it out of reach, but this isn't so with the ZOMEI Z699C. For a relatively unheard of brand, this travel tripod has an impressive feature set, and an even more impressive price! If you're willing to try something new, the ZOMEI Z699C is the most affordable way to get a carbon fiber lightweight travel tripod into your backpack.
More info and prices on ZOMEI Z699C Portable Carbon Tripod here.
Pedco UltraPod II Lightweight Camera Tripod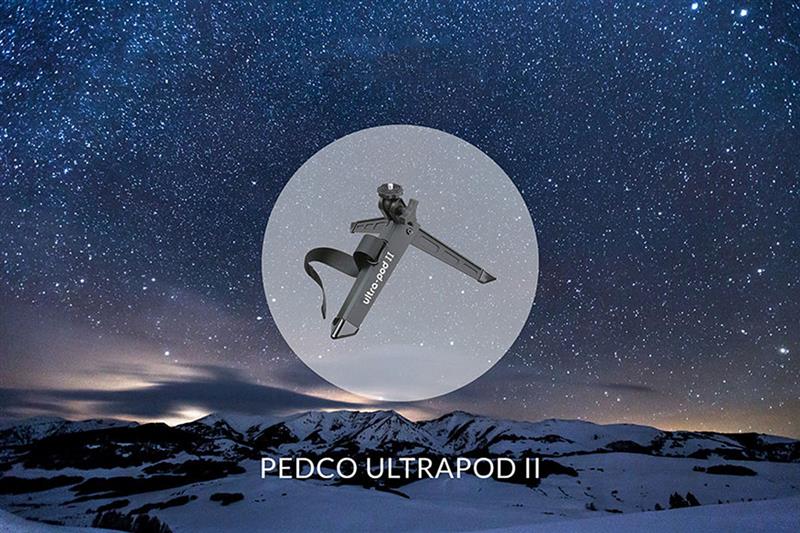 The aforementioned GorillaPod isn't the only ultra-compact tripod on the block. If you're not a fan of the GP's bendy legs, then the Pedco UltraPod II really is your next best choice. Weighing in at a carry on friendly 119 g, the Pedco UltraPod II can just about fit in your jacket pocket, but allows an impressive 2.7 kg load to be supported to provide a stable shot (i.e. more than enough for a mirrorless camera + lens).
See Pedco UltraPod II Lightweight Camera Tripod prices and reviews here.
Best travel tripods for DSLRs and mirrorless cameras for 2018
So there you have it, a short and sweet selection of some of the best travel tripods for dslrs and mirrorless cameras available in 2018. To recap, they include the Joby GorillaPod Focus, the MeFOTO Aluminum Roadtrip, the Manfrotto BeFree Compact Aluminum, the ZOMEI Z699C Portable Carbon and the Pedco UltraPod II Lightweight tripod.
If you want to dig deeper into the best travel tripods (and find out other models that made the cut), you can head over to Mark's dedicated camera gear site Shotkit.com. While you're there, be sure to check out his most popular posts on everything from the best mirrorless cameras to the best camera bags to the best camera straps. All information that you will find useful for your next travel adventure.
Looking for a great mirrorless camera? Check out this list!
Bio: Aside from running Shotkit, Mark Condon is a wedding photographer and author of the popular ebook, More Brides, helping fellow wedding photographers book more weddings. Follow Shotkit on Facebook, Twitter and Instagram.