When you think of a romantic hotel, what are the first images that come to mind? For most people, romantic hotels are private villas overlooking the ocean or luxury boutique hotels. While these places are great, most of them have one huge disadvantage: a huge price tag.
The truth is, you don't need to pay a fortune to find a romantic place to stay.
Whether you're staying in a hostel in Budapest or one of the great budget hotels in Paris, it's entirely possible to have a romantic night without emptying your wallet.
We've scoured our memory and done some hard core research to find you eight of the most romantic places to stay on a budget.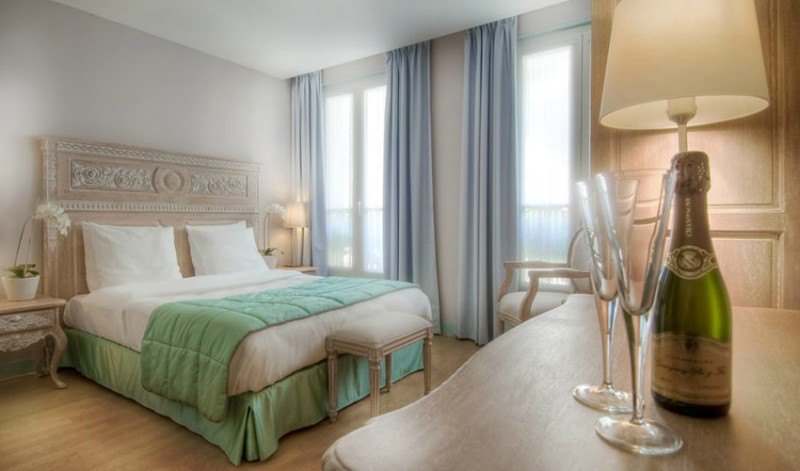 Hôtel Taylor, Île-de-France, France
Paris is known as the city of love for a reason. The Hôtel Taylor is a short ten minute walk from the Marais district, and close to attractions like the Place des Vosges, the Bastille and Canal Saint Martin. The closest station is Jacques Bonsergent which is only a few minutes walk away. A buffet breakfast is also available in the small dining room.
Your room: A superior or classic double with private bathroom
Cost: About $110 USD for a classic double, breakfast not included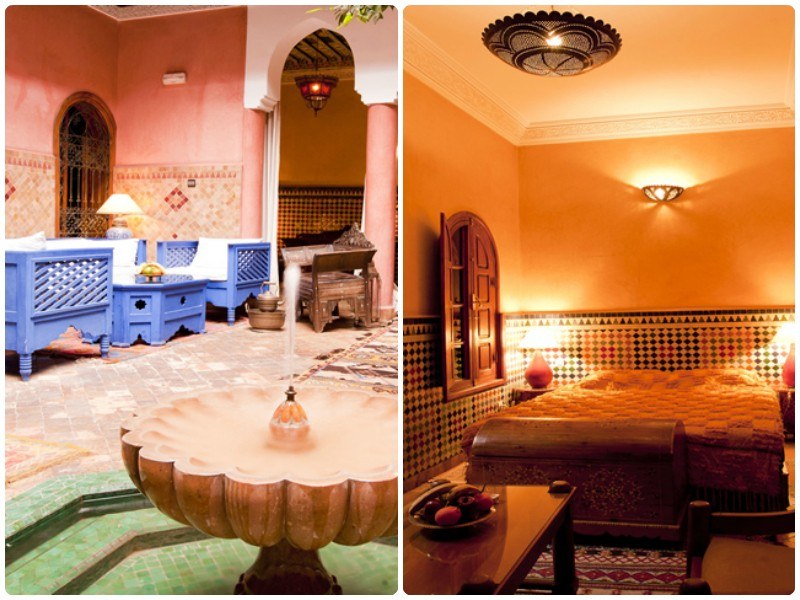 Riad Lakhdar, Marrakech
Marrakech's lovely riads are known as an oasis of quiet in the bustling city, and Riad Lakhdar is no exception. The Riad Lakhdar is known for the quiet splashing of fountains and warbling of birds and quiet courtyard close to restaurants and main attractions.
Your room: A twin with private bathroom
Cost: About $55 USD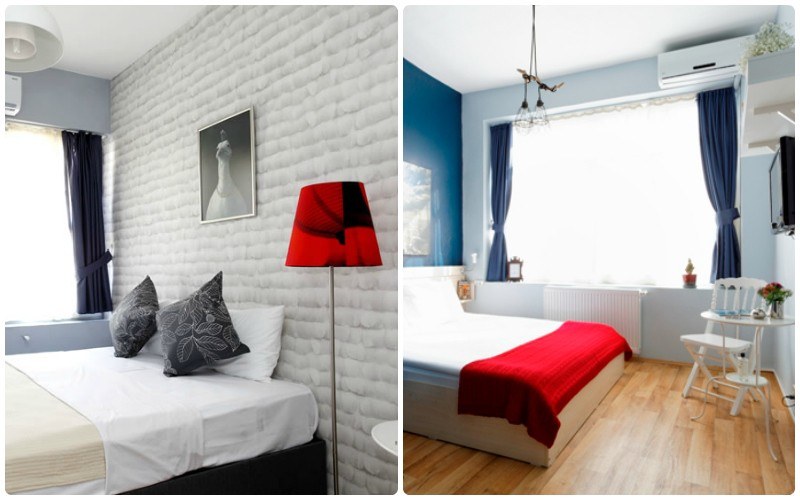 Portus House, Istanbul
One of our favorite cities, Istanbul is a vibrant mixture of European and Arabic culture. Portus House is close to the Galata Port, making it a great base for checking out Istanbul's great attractions within easy walking distance. On a quiet street, Portus House is known for it's fresh, clean decor and comfy rooms.
Your room: Deluxe double with private en-suite
Cost: About $70 USD, breakfast included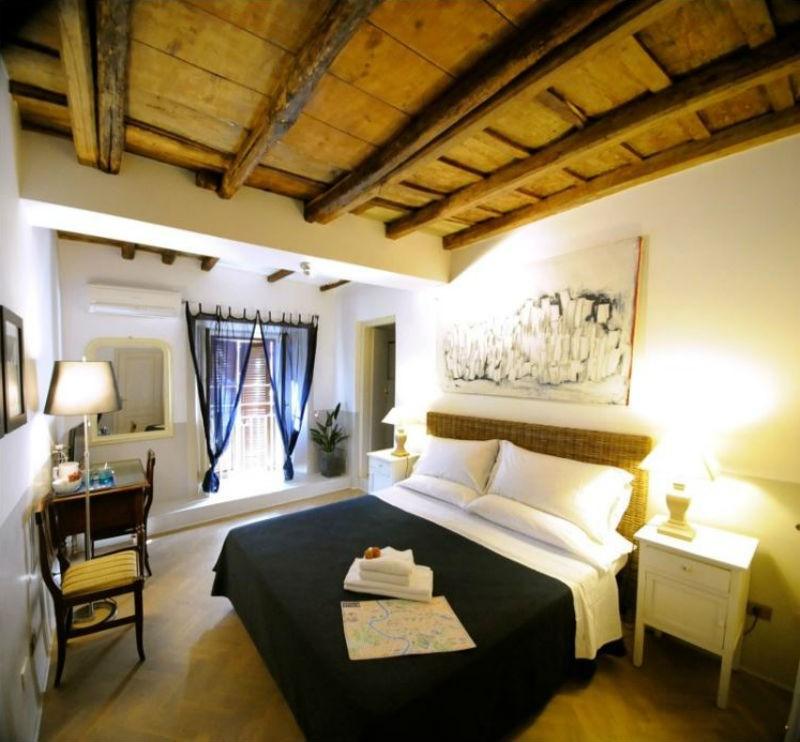 Blue Hostel, Rome, Italy
Blue Hostel bills itself as a hotel on a hostel budget. It was refurbished in 2011, and has cosy, clean rooms with en-suite bathrooms, air conditioning, LCD TVs, free Wi-Fi and wooden floors. Rooms overlook a quiet courtyard, tucked away from the busy streets of Rome.
Your room: Deluxe double with a garden view
Cost: About $80 USD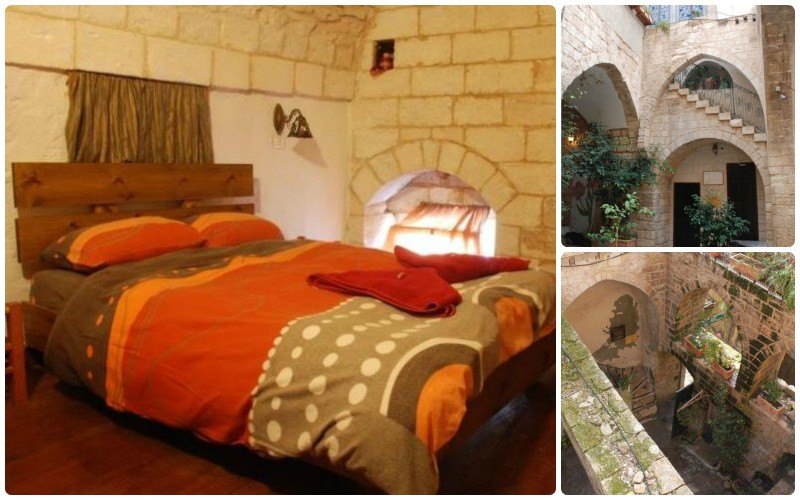 Fauzi Azar Inn, Nazareth, Israel
The Fauzi Azar Inn is a 200 year-old Arab mansion converted to a guest house in the heart of the city. The courtyard and main hall are great places to relax and enjoy the views.
Your room: Deluxe double with private bathroom
Cost: About $120 USD, includes breakfast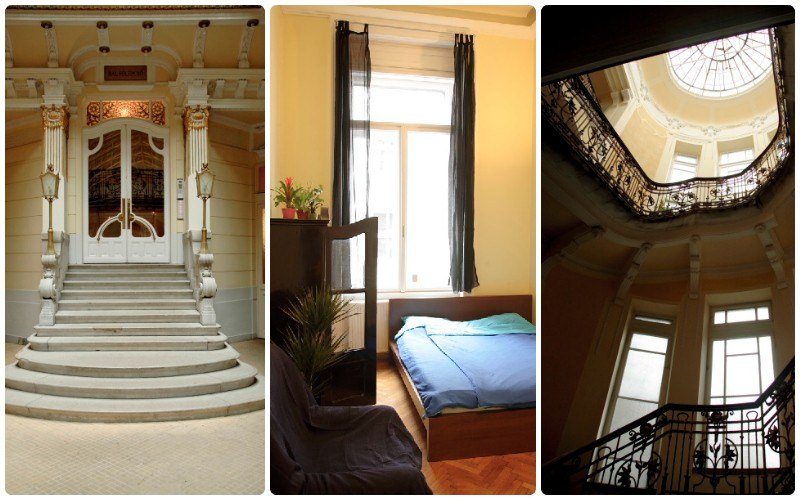 Maverick Hostel & En-suites, Budapest, Hungary
The Maverick Hotel is a former royal mansion built by the Habsburg dynasty is right in the heart of Budapest. Luxury ensuite double rooms have TVs, and the hostel has mosaic windows and a free library too.
Your room: Double with private bathroom
Cost: About $65 USD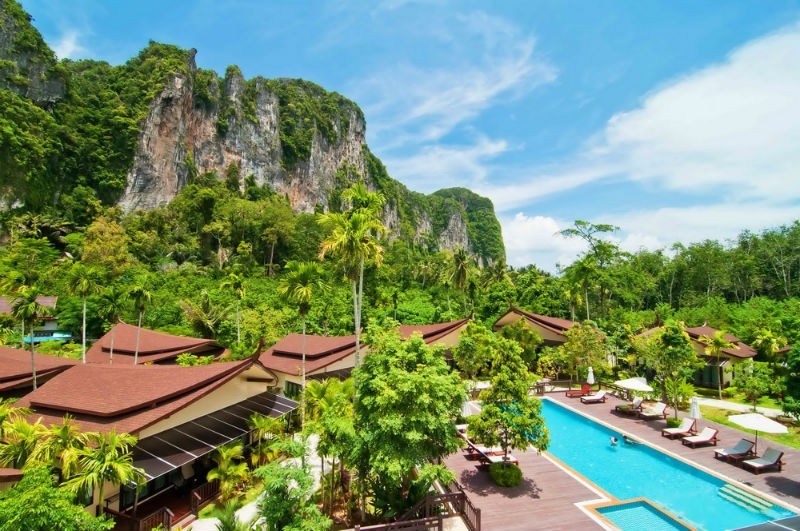 Aonang Phu Petra Resort – Krabi, Thailand
Overlooking Aonang Beach in Krabi, Thailand, the Aonang Phu Petra is a 4 star hotel with great amenities like a swimming pool, cooking classes and massage.
Your room: A hillside villa with private bathroom
Cost: About $120 USD

Crusoe's Retreat, Coral Coast, Fiji
Crusoe's Retreat is a tropical resort with a sandy beach and lagoon. Rooms are in individually decorated Fijian-inspired Bures, and include complimentary activities like snorkeling, sea kayaking, and a kava ceremony.
Your room: Sea view bungalow with private bathroom
Cost: About $90 USD
Our criteria for this list
To make this list, all rooms had to have that special something that makes them romantic. In some cases, old world charm and a cozy bedroom was enough. Others made the list because of their location next to a gorgeous beach or because they happen to be in a romantic city.
No matter what, to be truly romantic, all rooms need to be private, be special in their own way and come with a private washroom.