This post is brought to you by the Canadian Air Transport Security Authority (CATSA).
Flying with family is no simple task. Getting everyone packed, organized and ready to go through security with little fuss can present quite a challenge. Thankfully, the Canadian Air Transport Security Authority (CATSA) has a few pointers to help make your summer travel experience run smoothly.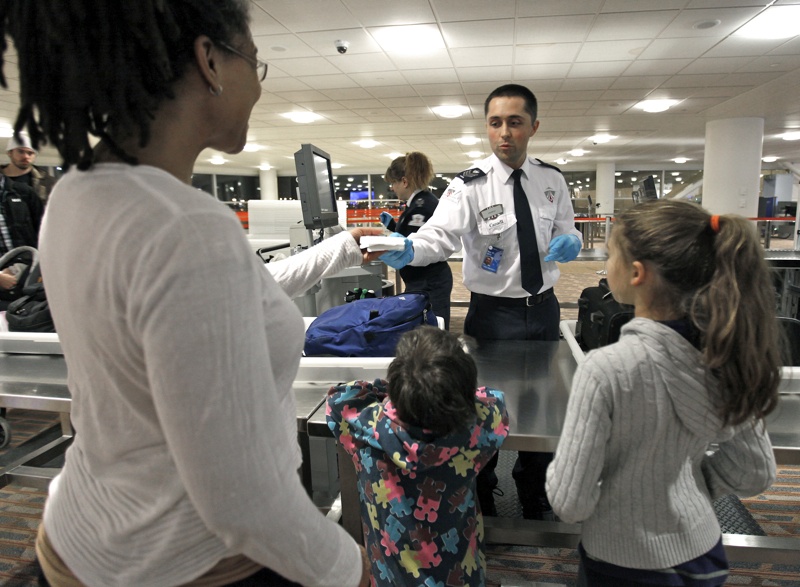 Know how to carry-on
Children get hungry for snacks. You know this and you want to be prepared. Solid foods such as apples, granola bars or sandwiches can be packed in your carry-on for the plane ride. Any liquid food, such as yogurt, pudding or peanut butter, must be in containers of 100ml or less and placed in a clear, closed, resealable one-litre plastic bag. If you're traveling with a baby (under the age of two), items such as baby food, breast milk, formula, water and juice are exempt from the 100 ml limit and do not have to be placed in a plastic bag. However, you must present these items to the screening officer for inspection. Other personal items to keep the kids entertained, like iPods, tablets and toys, can go in your child's carry-on baggage. Be sure to leave toys that look like weapons (e.g. water guns, toy grenades, etc.) at home.
Check wait times
Preparing for your departure is easier with CATSA's online wait time indicator. Wait times for security screening checkpoints major airports provide extra convenience when planning your trip.
Breeze through security
Did you know there is a Family/Special needs lane? This lane is for passengers who need more time or help with their belongings to get through security. Check when you arrive if this lane is available. Make sure your family wears easy-to-remove outerwear, clothing without snaps, metal buttons or studs and be sure to limit jewelry to small items such as earrings. Let your child walk through the metal detector if they are able to do so on their own.
Travelling with the family pooch?
Contact your airline in advance to find out about their policy for passengers travelling with pets. If your pet is travelling in the cabin with you, remove it from its carrying case, send the carrying case through the x-ray scanner, hold your pet in your arms and proceed through the metal detector. Follow these tips and the only thing left to do is relax and enjoy your family vacation.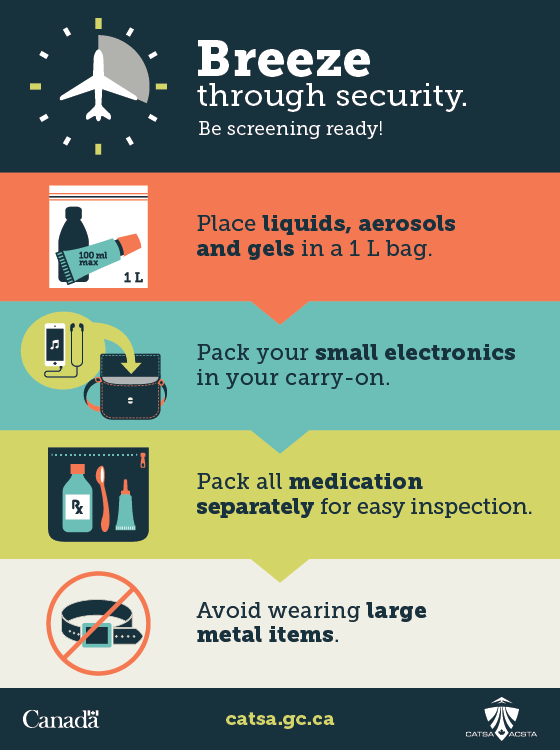 Additional travel advice can be found online at catsa.gc.ca, on Twitter (@catsa_gc), and Pinterest (pinterest.com/CATSAGC). Sponsored by the Canadian Air Transport Security Authority (CATSA).