In this review, we test the GlocalMe portable hotspot, let you know the good and bad, and give you our honest opinion on the device and service.
Like a lot of you, we're always looking for reliable, fast Wi-Fi. Between traveling a lot (when the world allows), working from home (or on the go), and occasionally home schooling, good internet is an absolute must for us.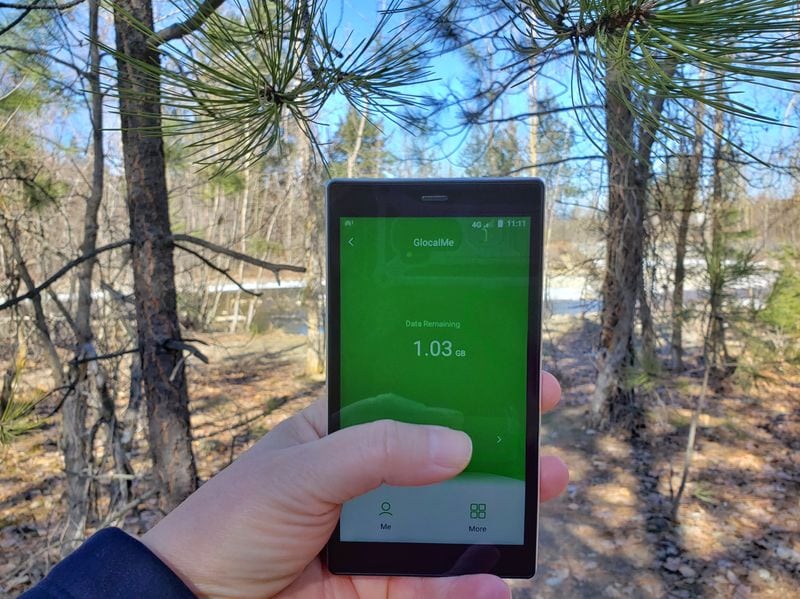 GlocalMe review
Essentially, the GlocalMe G4 PRO (which is the actual device we tested for this review) is a touchscreen data Wi-Fi hotspot that lets you to connect up to 10 devices simultaneously to the Internet. It works almost anywhere around the world with cellular coverage, and since it's pocket-sized, fits in your backpack or back pocket.
Since we're using the GlocalMe G4 PRO specifically, here's what we thought of GlocaMe's flagship device.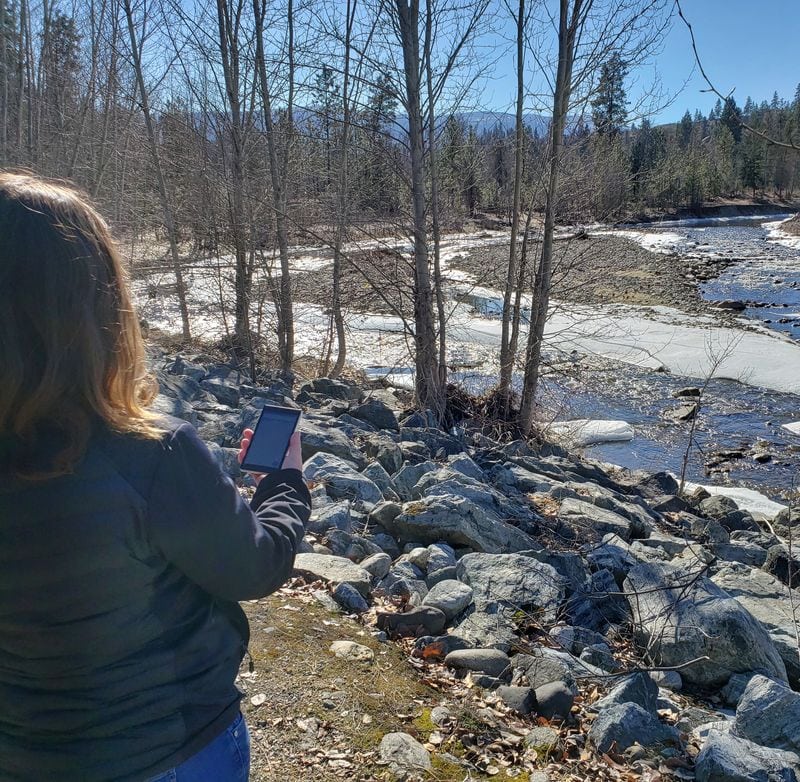 Pros
internet coverage in 140+ countries
pay-as-you go
doubles as a power bank
supports 4g LTE with speeds up to 150mbps down and 50mbps up (depending on connection)
easy to use touchscreen with easy to see battery life and data remaining
long 18 hour battery life
no sim card required
can connect up to 10 devices
Cons
data packages can be a little confusing to find what you need
can be a little heavy in your pocket
GlocalMe download speed
Once I got the GlocalMe up and running, the first thing I did was run a speed test. Right away, my connection popped up as 28 Mbps. Not bad for a first try. That's plenty fast enough to stream a 4K movie. Upload maxed out at 6 Mbps however that was plenty fast for what we needed to do.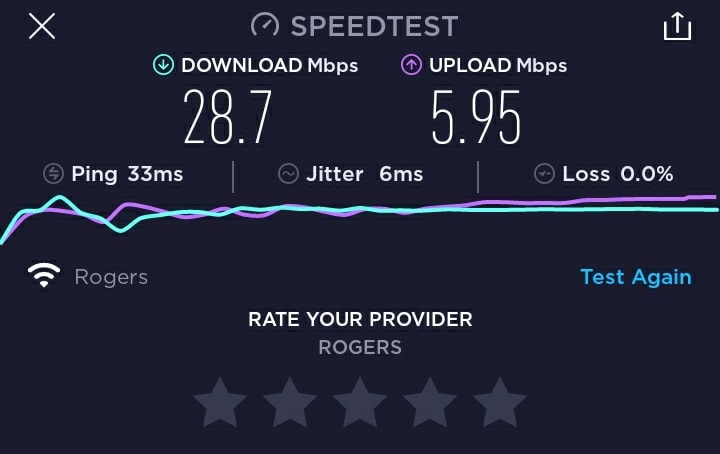 Why get a mobile WiFi device?
A portable WiFi hotspot can save a lot of money over cell phone roaming charges. It also eliminates the problem with data caps when traveling and both families and friends can share a single connection rather than buying a sim for each user. It also allows easier access if you're jumping around Europe or neighboring countries that require a sim in each country.
With a dedicated WiFi device, it also saves on battery life for your cellphone (vs using your cellphone as a hotspot) and allows you to connect a laptop, tablet or any WiFi device to the internet.
Because we need internet for work and study wherever we go, it's so nice to have internet with us everywhere. Meaning no more relying on notoriously buggy borrowed Wi-Fi from hotels, cafes or stores.
While we often stay in AirBnB's for long term travel, having another method to connect to the internet when out and about (from calling an Uber to searching for a restaurant to using Google Maps) is awesome and saves us from having to research local phone options, picking up a SIM (which isn't possible in every country if you're not a local) and then activating it.
Also the fact that all 4 of us can go online at the same time as well as have our laptops connected means happiness all around.
GlocalMe G4 PRO Review
In truth, the GlocalMe G4 PRO really impressed me.
Before the G4 crossed my desk, I'd never used a touchscreen travel Wi-Fi hotspot before. With other hotspots, I needed to rely on the app to see how much data I had remaining, or how much battery life was left. With the GlocalMe G4 PRO, all of that information is right on the 5 inch touchscreen itself.
The touchscreen makes it easy to add more data, and it also comes with Google Maps and TripAdvisor already installed. In truth, it almost feels like a cellphone so there is an inherent comfort in using it to set things up with it's simple interface and limited but essential options.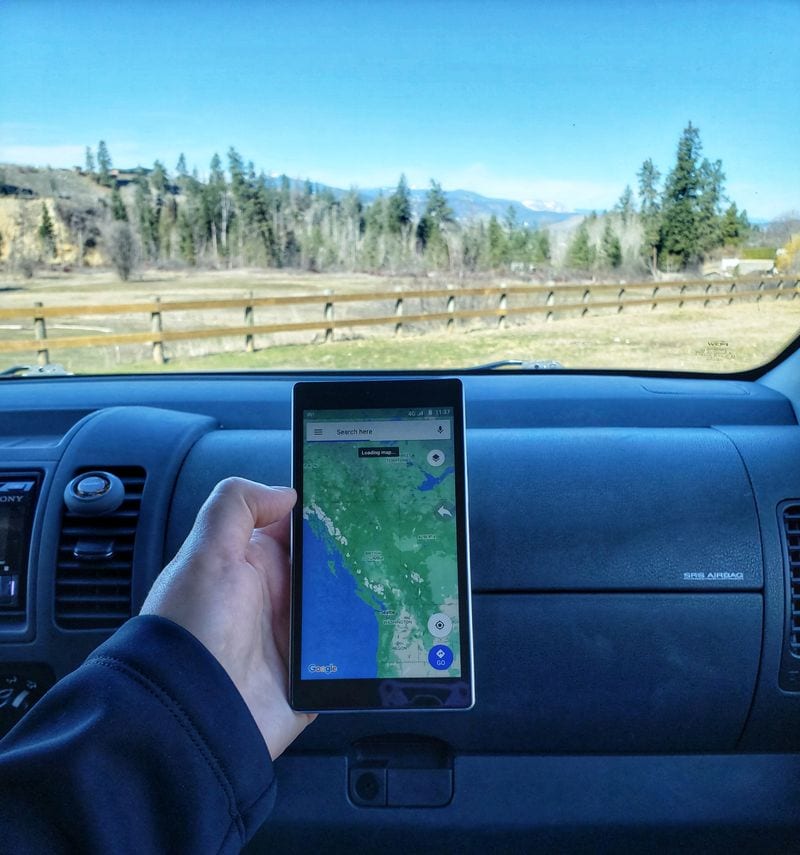 Because you can connect 10 devices, the G4 PRO is also great for our family of four. We can each connect our smartphones, and there are six connections left for laptops, tablets and other devices.
For road trips, or even just walking around town, it's nice to have that 3900 mAh battery that lasts up to 18 hours. We haven't tested that limit yet however it does seem to hold a charge well.
The GlocalMe G4 PRO comes with a data package, with free 8 GB Local Data, plus 1 GB Global Data. You can add more data at any time from within the Glocal me touchscreen.
Other G4 PRO features:
Two nano SIM slots.
Automatic setting that disables large data consumption
Option to use the device as a charger for your phone
USB C fast charge ability as well as a USB 2.0 port
Cost: $169.00
Learn more about the GlocalMe G4 PRO.
You can either buy a GlocalMe hotspot outright, or rent one.
Rentals give you free US & Canada shipping and returns. Prices vary depending on where you're traveling, and include a data package (which varies depending on where you travel).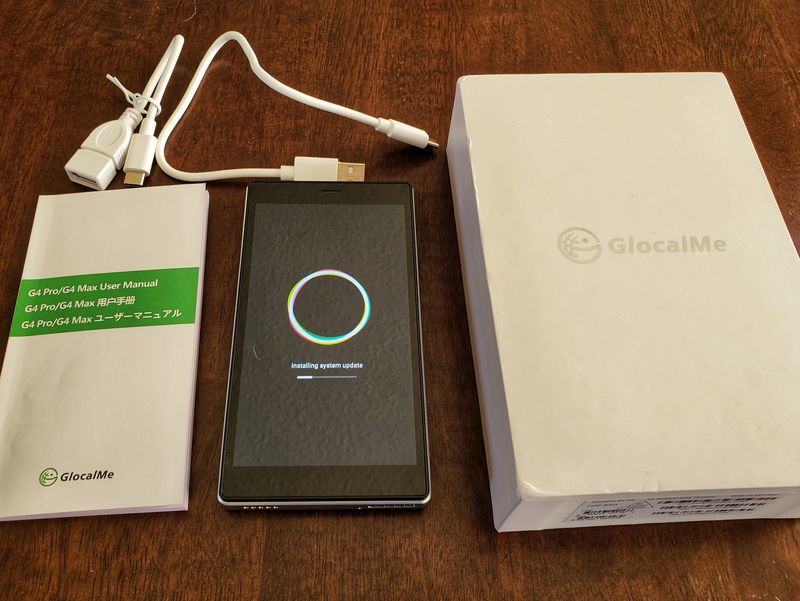 GlocalMe app
The GlocalMe app is available for iOS or Android. It lets you add data, monitor usage, and see battery life.
The app is especially useful for the GlocalMe U3 wireless device, which doesn't come with a touchscreen.
GlocalMe U3
The GlocalMe U3 is GlocalMe's smaller, more affordable Wi-Fi hotspot alternative. For me, the one big disadvantage of the U3 is the lack of a touchscreen.
Light and slim
Connects to 10 devices
Cost: $119.99
Data included: Free 8 GB Local Data + 1 GB Global Data
Doesn't have a touchscreen so relies on connected phone or tablet to set things up
Get GlocalMe U3 prices and more now.
Glocalme Duo Turbo
The Duo Turbo is the choice for users who absolutely cannot lose internet. It's a dual-modem Mobile Wi-Fi Hotspot, meaning that it has two modems to ensure connectivity all the time. One modem is connected, while the second is on standby, which reduces the chance of dropped connections.
Small 2.4″ touchscreen
12 hour battery life
3,500 mAh battery
Single nano SIM slot
Cost: $149.99
Data included: Free 8 GB Local Data + 1 GB Global Data
Learn more about the GlocalMe Duo Turbo.
GlocalMe data plans
All three GlocalMe hotspots include free 8 GB of local data plus 1 GB Global Data with purchase.
After that, GlocalMe offers either local or global pay-as-you go data plans.
You can get monthly passes, 7 day, or 30 day packages. You can also buy data in 10 GB, 12 GB, 3 GB and other data packages.
Local packages are available for the USA, North America, China, Europe, Japan, Korea, Singapore, Russia, and Egypt. There's also a Global 10GB 180-Day Package.
The GlocalMe data plan price depends on the specific location and amount of data you need.
A monthly pass for the USA comes with unlimited data, and costs $99 USD per month.
A 10 GB 180-day global package comes with a price of $98 USD.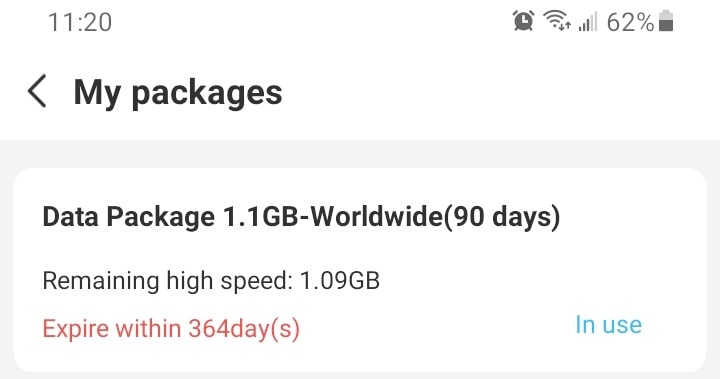 GlocalMe unlimited data
Is GlocalMe truly unlimited?
Here's what GlocalMe has to say "The unlimited data service is affected by the Fair Usage Policy of service operators, the maximum data speed will restrict to 256kbps once you have reached the FUP threshold." To me, that sounds like your speed (and thus the amount of data you use) can be limited if you're using a lot of data at once. Unfortunately, it doesn't say exactly how much data exceeds the Fair Use Policy.
On top of that, different data packages have different priorities. For example, GlocalMe says the 10GB 180-Day Package for Global BIZ "has lower priority than unlimited data package."
See unlimited data plans and prices here.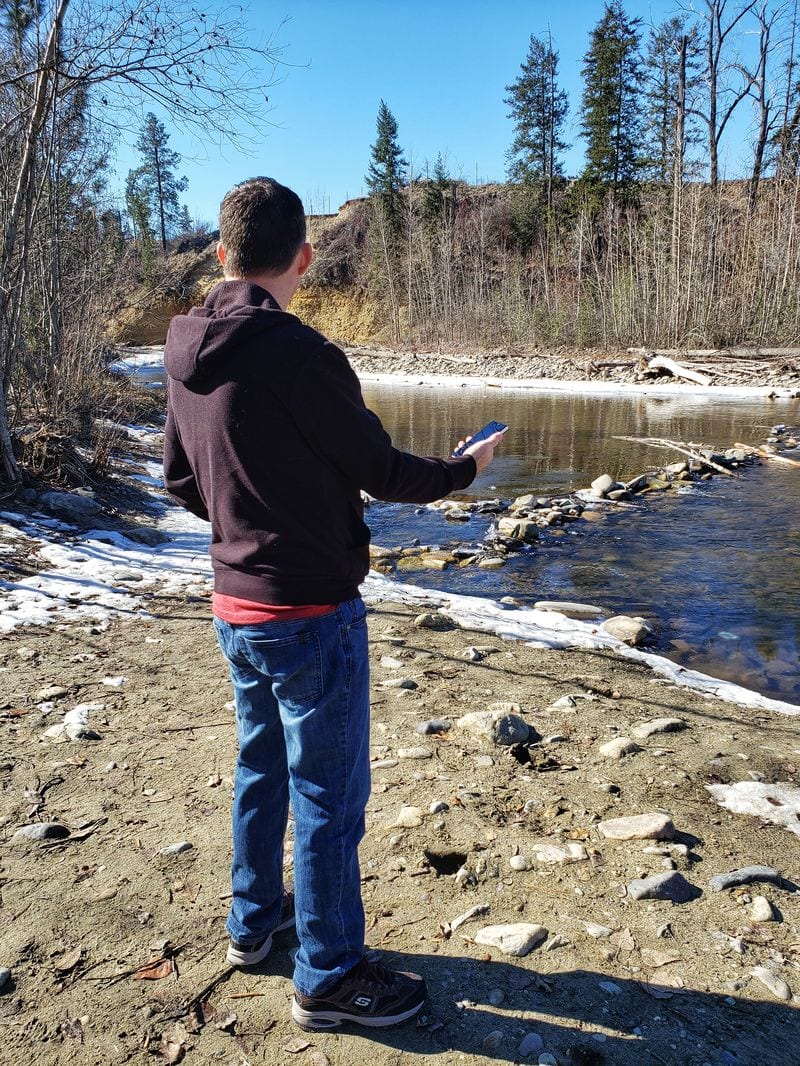 GlocalMe SIM
GlocalMe doesn't currently offer a SIM only package.
However, it does offer the GlocalMe SIMBOX.
GlocalMe SIMBOX
The GlocalMe SIMBOX lets you switch between different SIM cards, depending on where you are in the world. Switching between different cell phone SIM cards lets you avoid roaming charges and expensive long distance. It's great for frequent travelers, international students and work abroad users.
It has four SIM card slots though it seems only 2 can be active at any one time.
One of the most frequent uses of the SIMBOX seems to be leaving the device in your home country with your local SIM card and then connecting to it via their app while on the go. This lets you receive local calls and texts (perfect for when you need to receive SMS confirmations while out of country) via the SIM card that then gets forwarded to your phone via the app (available on both Android and Apple devices).
It also has:
1 X Micro USB interface
4 X Standard SIM slots
1 X RJ45 (Ethernet slot)
You'll need to download and install the GlocalMe Call App to register and activate the SIMBOX.
The GlocalMe SIMBOX isn't currently available and, at the moment, doesn't support Verizon and Sprint.
Check for GlocalMe SIMBOX availability here.
Can I buy GlocalMe on Amazon?
Yes, you can buy GlocalMe on Amazon, as well as on the GlocalMe website.
See prices for the GlocalMe G4 PRO WiFI hotspot on Amazon.
GlocalMe Coverage Map
GlocalMe works in over 140 countries around the world. Like any other WiFi hotspot, including the Skyroam Solis, Tep Travelwifi, or Keepgo, it only works where you can get a cell signal. It won't work in the middle of the ocean, or in an airplane, where there isn't a steady cellular signal.