It's no secret, we travel a lot, and no matter where we go, liquids are always a bother to take along. If we take tiny half ounce hotel-sized shampoos, we seem to run out far too quickly, plus they have a nasty tendency to pop open in our luggage. On top of that, it's a huge bother to try to refill those tiny bottles with our favorite shampoo and conditioner.
Enter these little GoToob+ silicone travel bottles made by San Francisco company humangear.
Sure, the GoToobs are cute as all heck, but they're also designed to be easy to refill, spill resistant and fairly rugged, so we decided to give them a try.
We tested out the medium 3.5 oz GoToob+, plus the 6.0 oz GooToob+ large.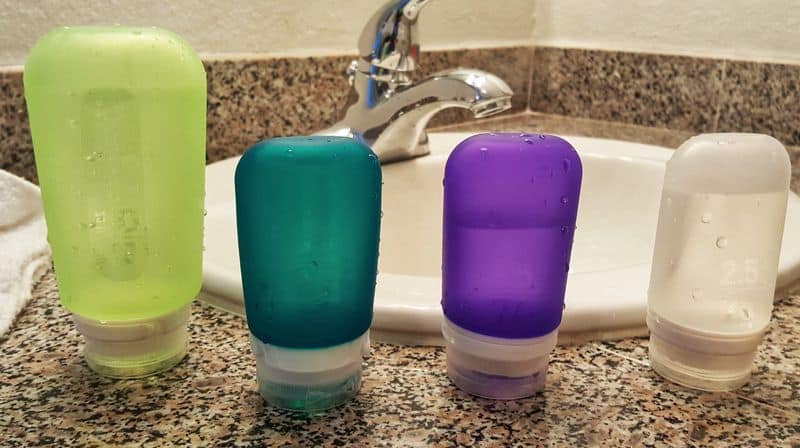 GoToob+ Review – Travel Containers For Toiletries
We tested out our new GoToobs+ on a family road trip down through Washington State, Oregon and along the west coast into Canada, plus we used them on several day trips around town. Our kids had a lot of fun trying them out for liquids the first few days as well!
Our first impressions
There's no getting around it: the containers are cute.
They come in several colors, and they're made of a soft, squeezable silicone that feels good in the hand. The lids snap on and off easily, and they seem to be well made.
Find out more about the GooToob+.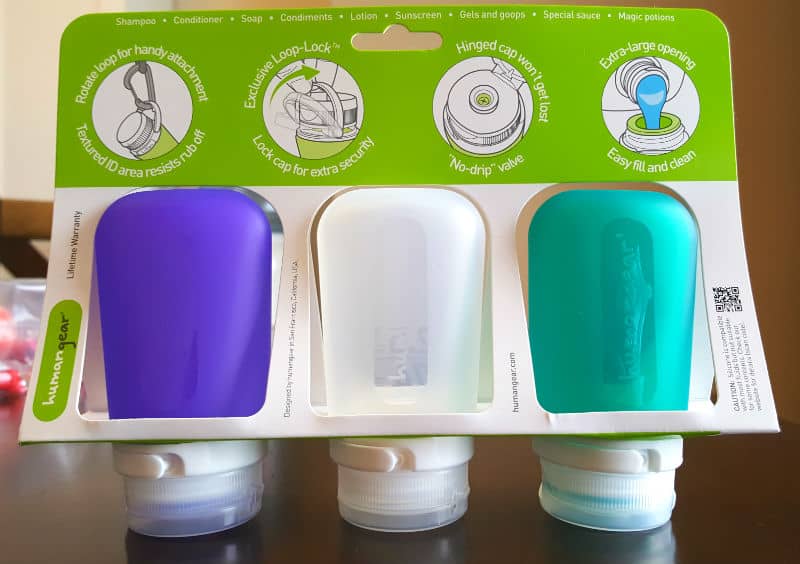 Are the GoToob's easy to fill?
The new GoToob+ has a 25% bigger opening than the GoToob original, making them easier to refill.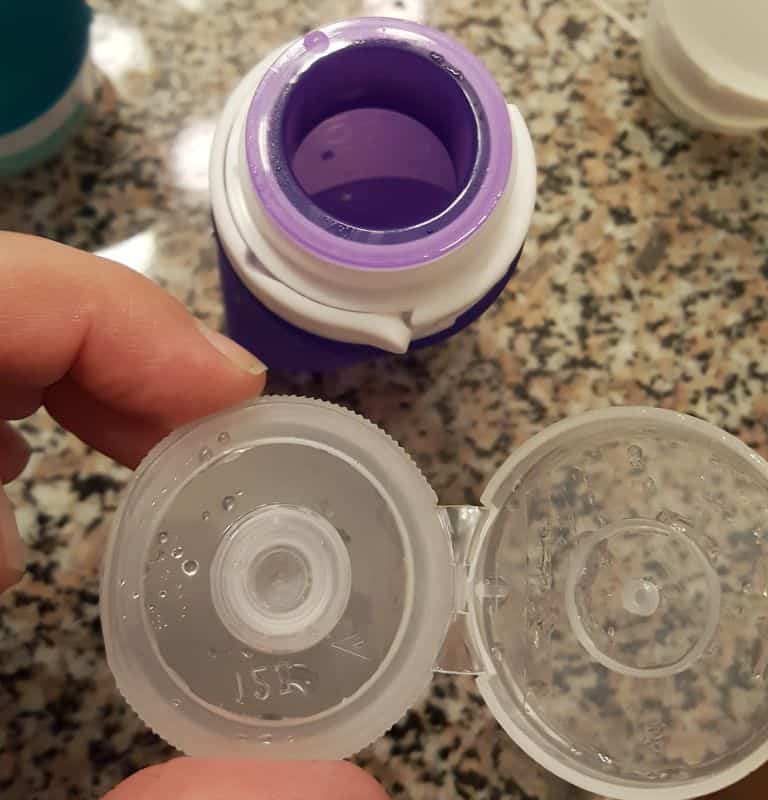 Plus, and this is pretty cool, you can just squeeze the GoToob+ to get a flat bottom, making them easy to stand up and refill hands free.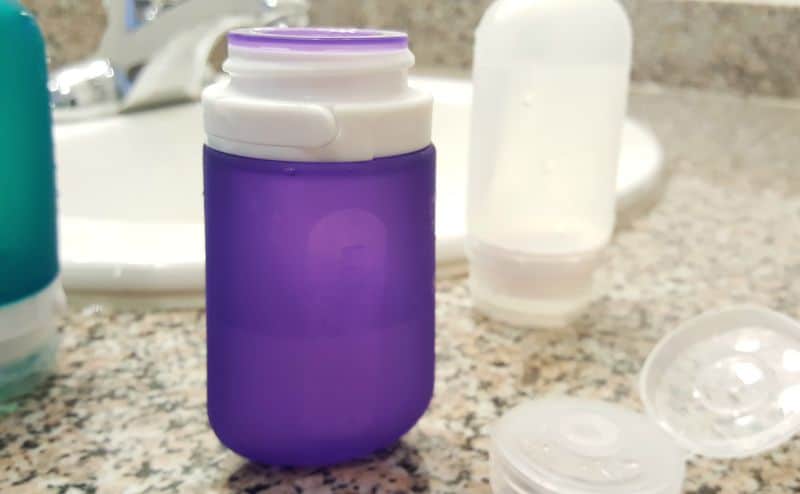 Are the GoTube+ spill proof?
Well, nothing's truly leak proof, but these do come pretty close. The cap has an opening with a special no-drip valve that keeps liquids from running out until they're squeezed.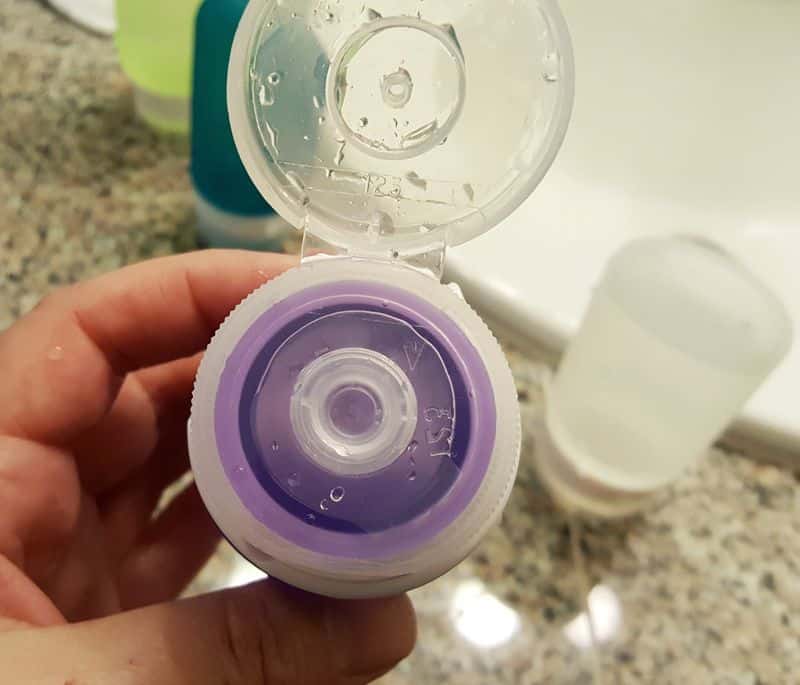 There's also a snap cap that goes on the top, with a LoopLock that snaps on over it. Taken together, this creates a pretty tight seal.
That said, the folks at humangear suggest storing your GoToob bottles in a plastic ziplock bag as an extra layer of safety, just in case of extreme changes in air pressure, or in case the bottles accidentally get crushed. We've been doing that with all our liquids for years and it's compulsory if you're taking them as carry-on anyway.
Can you use GoToob's for carry-on?
The smaller GoToobs are 3-1-1 compliant, meaning that they're under 3.4 oz (100 ml), and you can carry them in your carry-on baggage.
The large 6.0 oz GoToobs we tried are too large for carry on, but they'd be great travel containers for liquids in checked baggage.
How do the GoToob+'s perform?
I really love that the outside of these containers isn't slippery and slick. They're easy to hold onto in the shower, plus they fit nicely on shower shelves or on the side of the tub.
They also dispense a nice amount of shampoo or conditioner with a gentle squeeze. The opening isn't so big that shampoo comes gushing out too fast, which has been a problem with other containers I've used in the past. Instead, the GoToobs seem to be able to handle both watery liquids like shampoo and thicker liquids like lotions.
New with the GoToob+ is a LoopLock that makes it easy to hang in the shower, or hang off a backpack.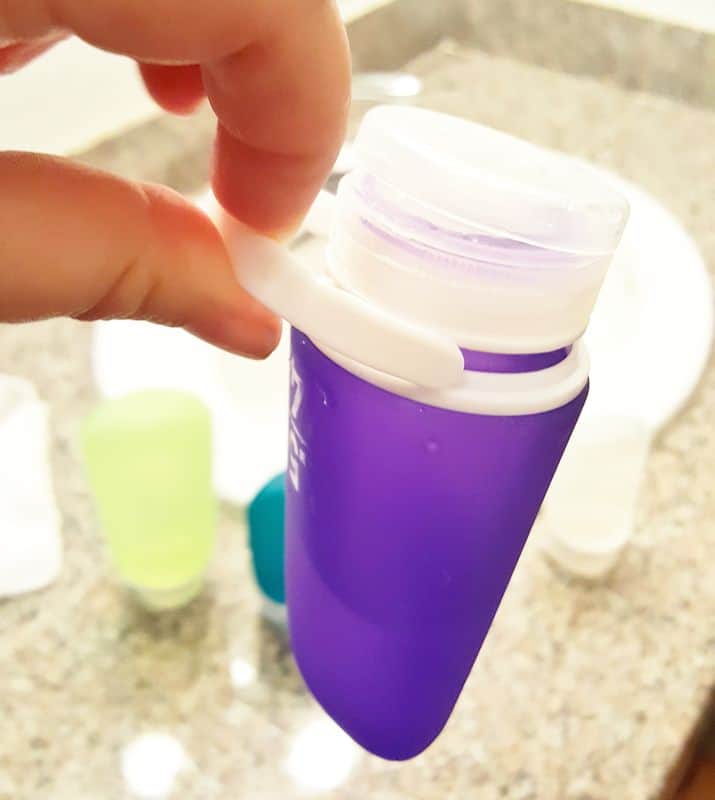 They seem to be pretty sturdy and well made, and even after a week's use by our nine year old, they looked as good as new. There's also a lifetime warranty just in case anything goes wrong.
What happened to the suction cup?
The original GoToob came with a suction cup, but the new GoToob+ doesn't. Instead, it's been replaced with a LoopLock, which lets you hang the GoToob in the shower. We hear some reports that the suction cups would occasionally come unstuck in the shower, so I think the LoopLock is a good change.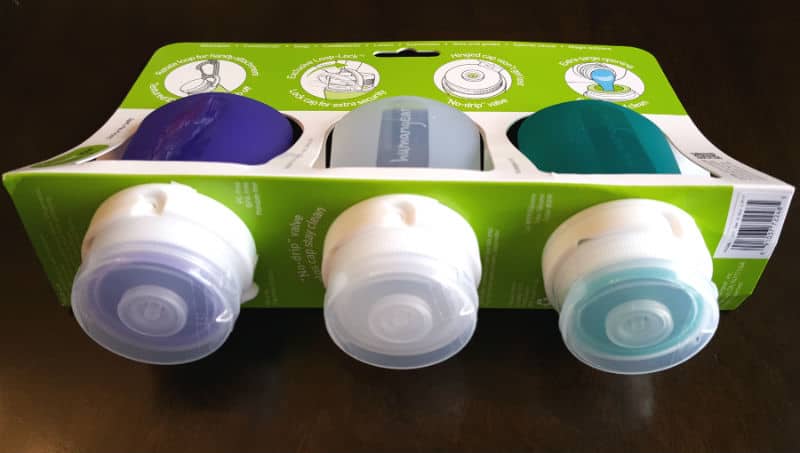 What can you store in your GoToob?
You can put almost any travel toiletry liquid in your GoToob+. We use ours for lotion, shampoo and conditioner, but you can also use them for toothpaste or other lotions,
Can you use a GoToob for water or food?
You can even use your GoToobs for food and drinks, since the tubes are made from BPA-Free and FDA food-safe silicone.
In fact, our kids claimed two of our GoToobs immediately as juice bottles and super sour concoction carriers. They've been using them ever since. You could easily use them as ketchup or mustard bottles, too.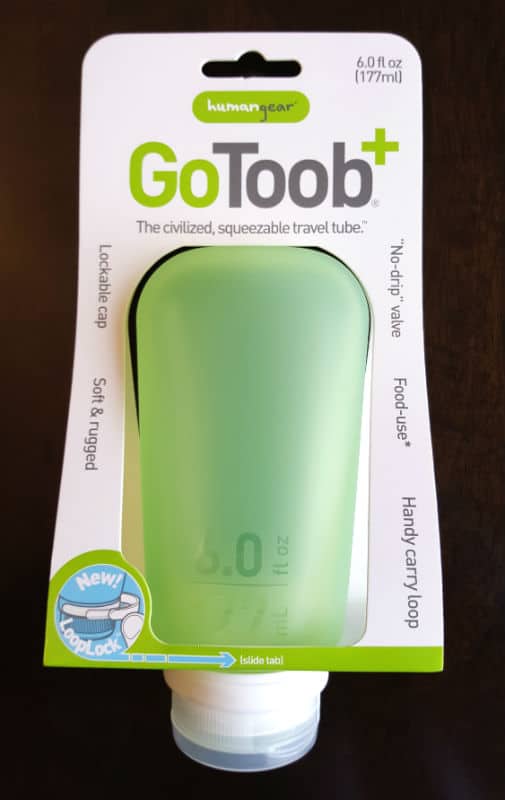 How do you clean a GoToob?
You can clean the GoToob+ tubes themselves and the collars in the top rack of the dishwashers, but the flip caps should be hand washed in warm, soapy water.
GoToob+ Price
You'll definitely pay more for a brand name like humangear's GoToob+ than an knock off brand.
That said, the GoToob+ is certified BPA free and FDA food grade silicone, which is great to know. Plus, the brand name GoToobs have a few cool features, like the flat bottom for easy refills, large opening for refills, the locking loop, and a lifetime warranty.