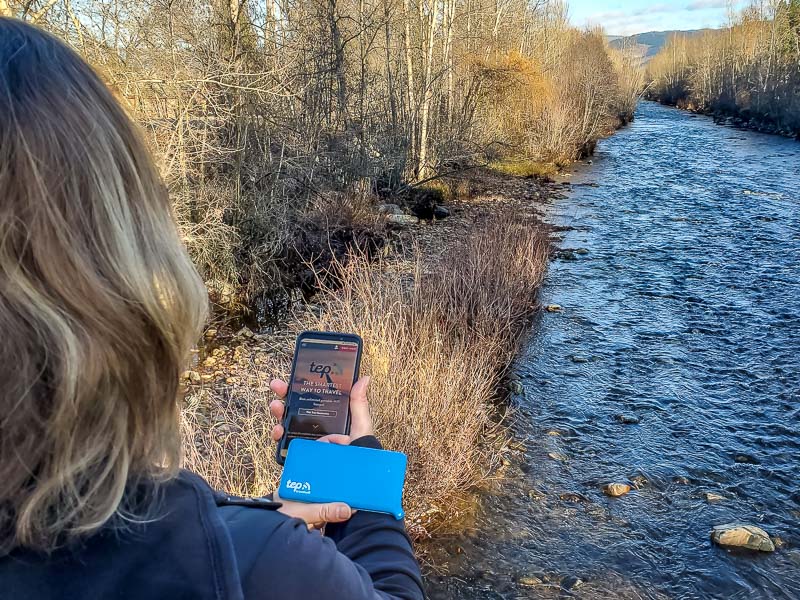 Looking for something a little different? Check out the other travel wifi hotspots that we've reviewed.
This is our honest review of the Travelwifi, based on a few years of use.
Updated in 2021! Tep has rebranded to the Travelwifi brand, with a new website, and new pricing and plans. We've updated this post with the new info.
The Travelwifi dongle was originally called Tep Wireless, but they rebranded a couple of years ago. We refer to it as the Tep occasionally this review, but it's officially called the Travelwifi pocket Wi-Fi.
We first tested the original Travelwifi device a few years ago, but have now switched to the faster new Travelwifi Sapphire 2. Everything we talk about in article is up to date and refers to the newest Travelwifi model – the sticker on the device says Tep, but the Wi-Fi device is the exact same Sapphire 2 device Travelwifi rents and sells right now..
Good Internet access is a necessity for us. We need it for online learning, for keeping our business running, and to keep us connected when we travel. Without the Internet, this blog would grind to a halt. Plus, we use WiFi to keep in touch with family and friends, and stream TV and movies in our downtime.
Getting good Internet is a constant struggle. Using data roaming can cost a fortune. Airport WiFi is often expensive, and slow with short time limits, restaurant WiFi is hit and miss at best, and hotel WiFi is weak and spotty. Buying a local SIM card requires an unlocked phone, and can be a hassle.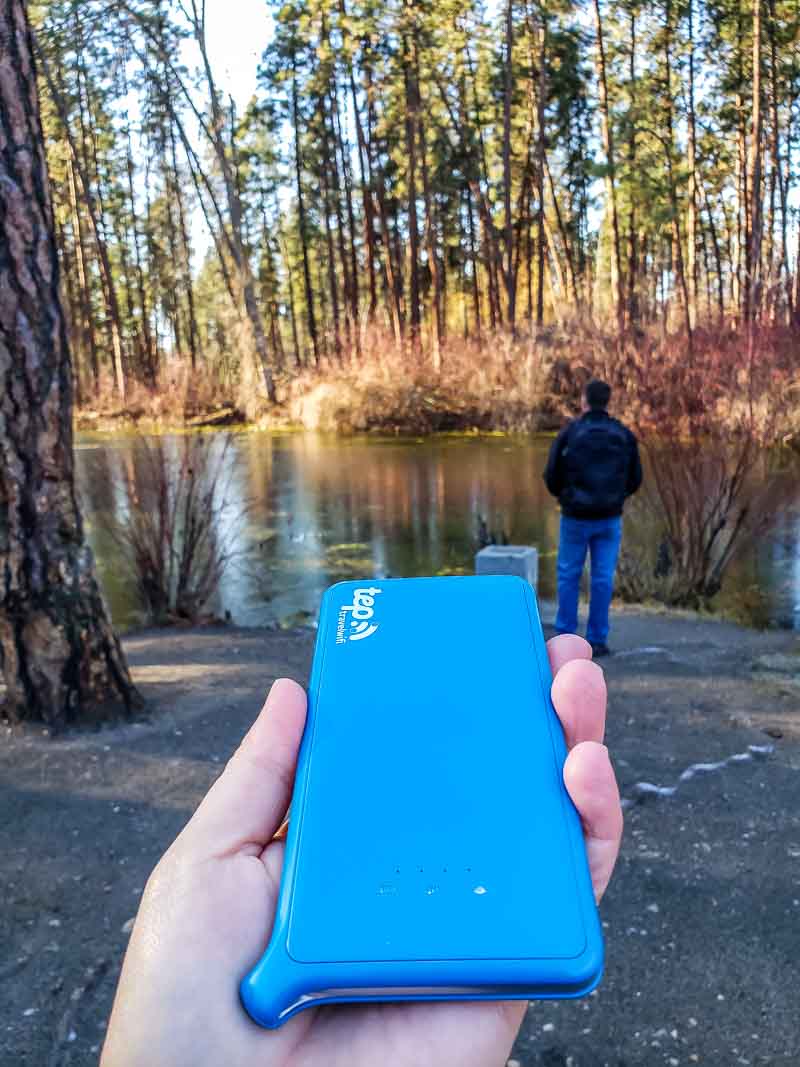 Travewifi wireless review
How do you beat expensive data roaming charges, hassling with local SIM cards, or scrounging WiFi at airports and restaurants?
Wouldn't it be nice to have a portable, reliable, Internet that travels wherever you do, at a reasonable cost?
Oh wait, that does exist. And it's called Travelwifi wirelesss hotspot.
Travewifi is a small, portable WiFi device that lets you bring your own Internet access with you wherever you go.
Will it work anywhere in the world?
Not everywhere, but darn close. Travelwifi wireless works in the UK, Spain, France and most European countries. It also works great in the US, Canada, Mexico, Asia, the Middle East, South America, Central America, Oceania, and more plus they're adding more countries all the time.
How do I get a Travelwifi hotspot?
You just go online, order your wireless device, and it is shipped to you, along with a handy pre-paid envelope for shipping.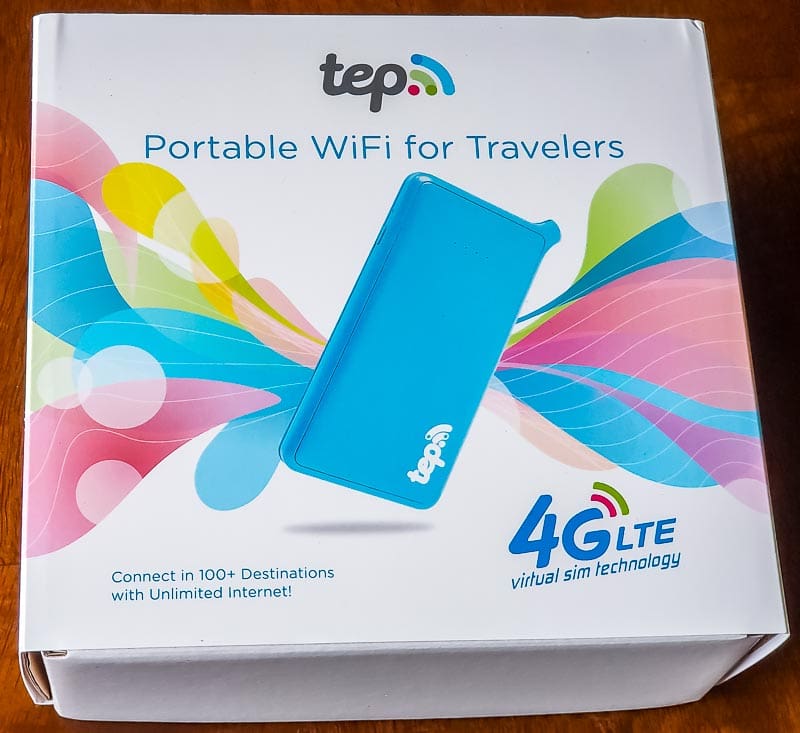 So how does it work?
We got our Wi-Fi devicejust before we took off on a three week long road trip across Western Canada, with a bonus flight and week in New Hampshire in the USA.
I didn't have a chance to look at the Tep until the night before we left, and I unboxed it and got it up and running within five minutes (including the time it took to make a video).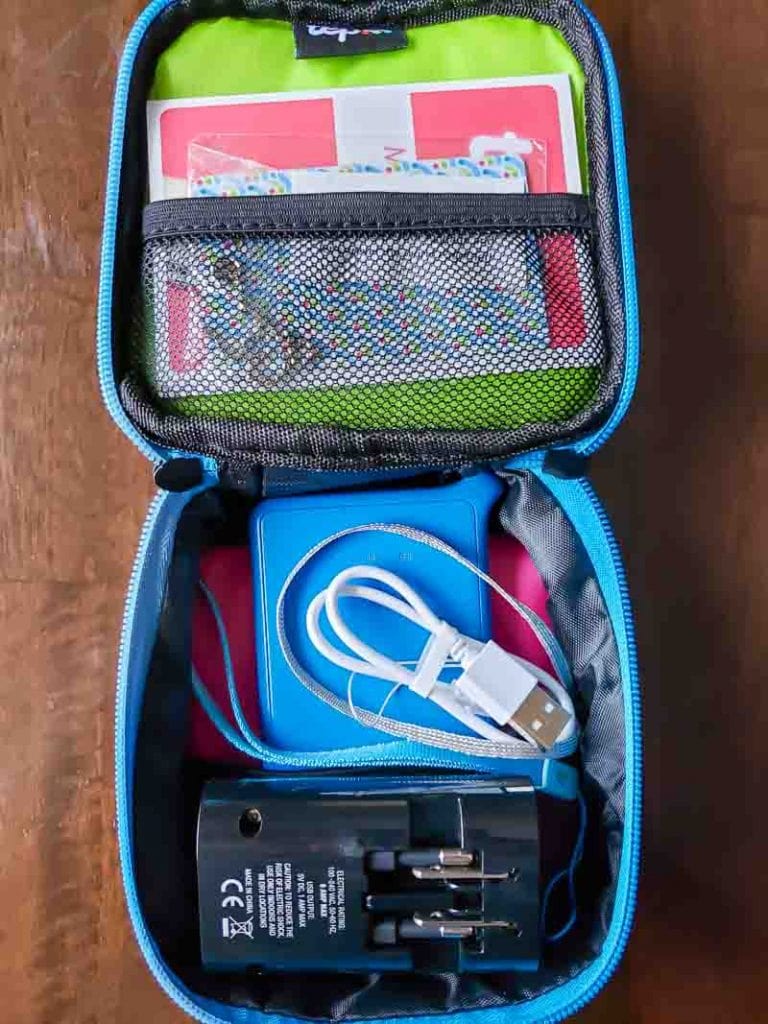 What did we think?
During our road trip, I was slammed with work, and the Travelwifi device was a godsend. It kept me connected, meaning that I could write blog posts, send invoices, and catch up on my email all while on the road.
The little Tep even saved my bacon late one night after a few days at the lake, when seven year old Jordan could only be soothed by Netflix when she was covered in itchy mosquito bites and couldn't sleep.
Thank you Tep for that one, especially.
We took the Travel wifi from the West Coast of Canada, all the way to the center of Canada in Manitoba, plus a road trip through most of New Hampshire and then back home again. All in all, it was well over 50 hours of total driving time.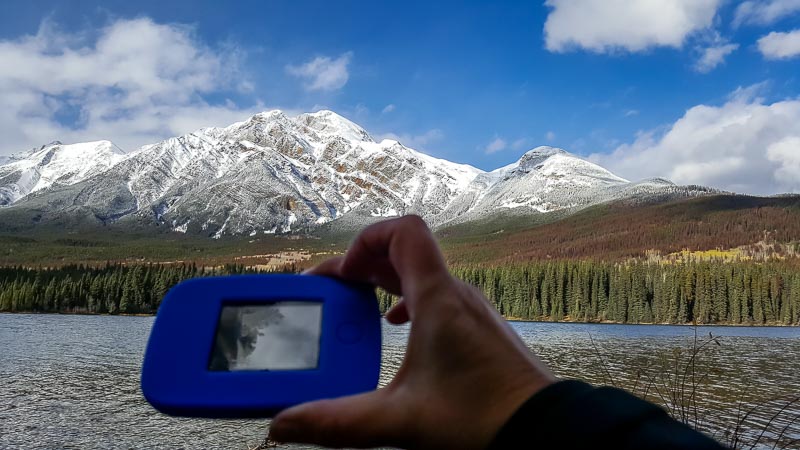 Since the Tep works off cellular data, we only hit a couple of small dead spots on our trip where we couldn't get a WiFi signal, and those were where there was no cell signal to be found. One was in the Rocky Mountains in British Columbia, and that lasted about 20 minutes of our drive, and the other was a zone of about 30 minutes where we had a spotty connection in Saskatchewan. Given that Western Canada, and especially the Rocky Mountains, are known for spotty cell service, that's pretty impressive.
2021 Update: We've had a little travewifi for almost three years now! We've used our travelwifi on multiple trips to Mexico and the United States, and within Canada, and it's worked well every time. We're now using the newest model, the Sapphire 2 4G LTE.
I liked my Travelwifi Wireless so much that we bought our own wifi device (you can rent or buy online) for whenever we travel.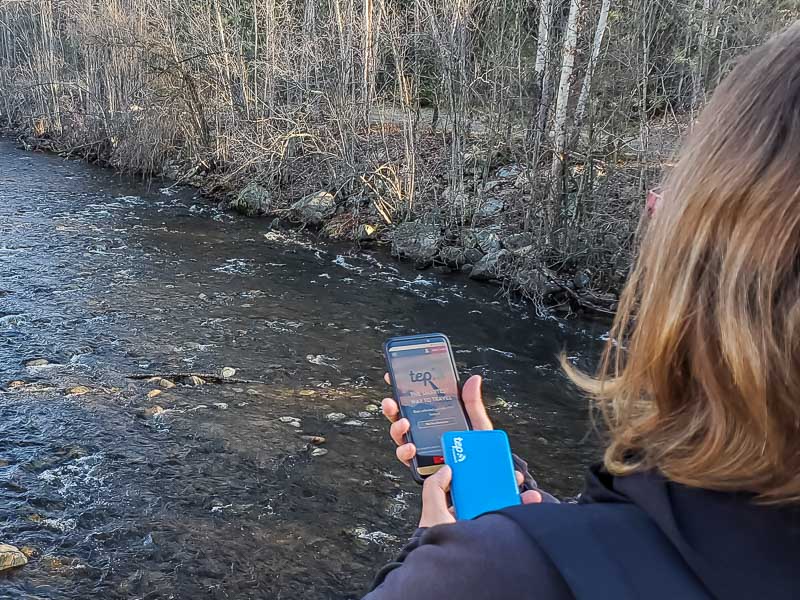 How fast is the Travelwifi pocket wifi, really?
We gave the hotspot a week long trial during our last trip to Puerto Vallarta, Mexico.
Over the course of a week, the hotspot clocked in consistently at a speed over 30 Mbps. That's a pretty good speed, rivaling a lot of broadband at home internet connections.
30 Mbps is fast to stream video on multiple devices, and plenty fast for email, phone calls, social media, and streaming. Tep itself says that the 4G speed is likely to be around 18.6 Mbps, but we've found our Tep 4G to be faster almost everywhere we've tested.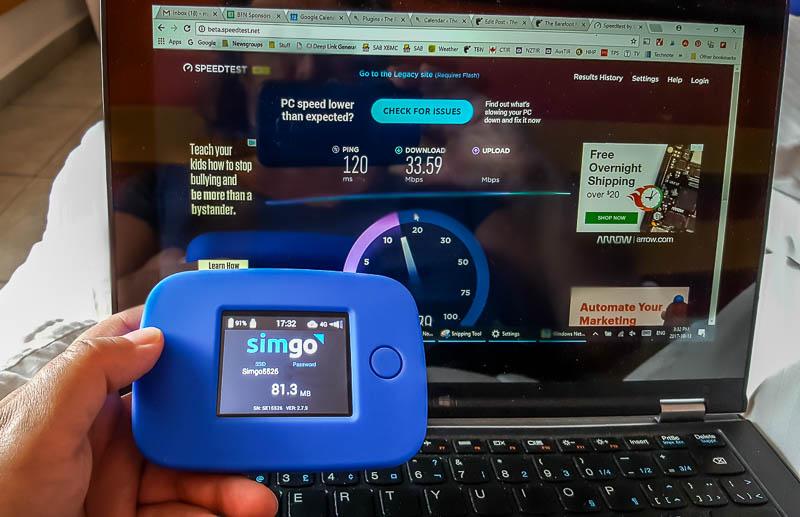 Does Travelwifi throttle your speed?
Travelwifi says that speeds will slow after you use up your plan amount (1GB, 3 GB, or 5 GB) on 4G plans in a 24 hour period. We found that our data speeds were still strong after using up our plan limit, but yours may vary.
After you use up your data limit, Travelwifi says your connection speed is throttled to a maximum of 256 kbs. At that speed you can still do social media, email, and light browsing. Your connection speed will return to normal the next day.
What we didn't like
We had our Tep shipped to Canada, and also returned it from Canada. The shipping cost was relatively expensive ($21.95), but that's unfortunately pretty standard when shipping to or from Canada.
Other countries are much cheaper. Getting a Travelwifi shipped to the USA costs only $8.00 for standard shipping. You can even pick up and drop off your Tep Wireless at some airports in France, the UK, and Mexico for free.
Who would the Travelwifi be good for?
Honestly, anyone who wants a stable Internet connection that travels with them wherever they go.
The Tep would be great for:
anyone who wants to be able to video chat or keep in touch with family or business partners
people like us, who work online, and need to be connected to keep their business up and running
anyone who's traveling through multiple countries, and who doesn't want to deal with multiple country SIMs or data roaming charges
anyone who wants a fast, easy solution to having WiFi when they travel
Should you use data roaming, a local SIM or get a WiFi hotspot?
Using data roaming on a cell is an alternative to WiFi, but roaming costs are notoriously high and even then you're often limited to only one provider in another country. If you haven't personally been hit with a sky-high roaming bill after a trip, it's almost guaranteed that a close friend or family member has.
We used to buy local SIM cards when we travel, but it's a huge hassle to determine which SIM to buy, tracking down a place to pick one up and overcome the language barrier. Plus, data limits and extra data charges can be a problem.