Looking for reliable, fast wi-fi when traveling?
If you're having trouble getting affordable, reliable internet on the road, we feel your pain. In almost 20 years of traveling together, we've suffered through weak wi-fi signals at hotels, cafes, and in more restaurants than we can count. Sure, sometimes we luck out and get reliable internet, but that's not always the case.
At this point, we've used almost every kind of internet connection available when we travel, whether overseas or domestically.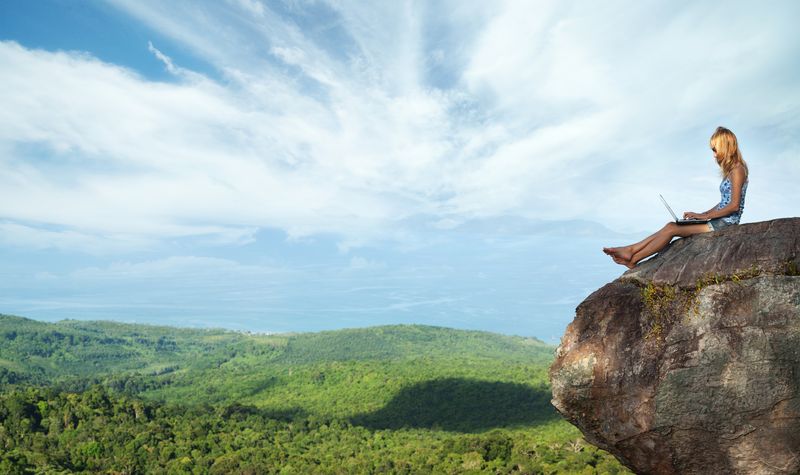 The Best Options for Wi-Fi When Traveling
In this post, we'll guide you through your options for getting reliable, fast wi-fi when traveling, and the pros and cons of each type.
Whether you're looking for temporary internet for a vacation home, internet for a laptop or phone while you travel, or even internet while traveling in an RV on a road trip, here are some of your best options.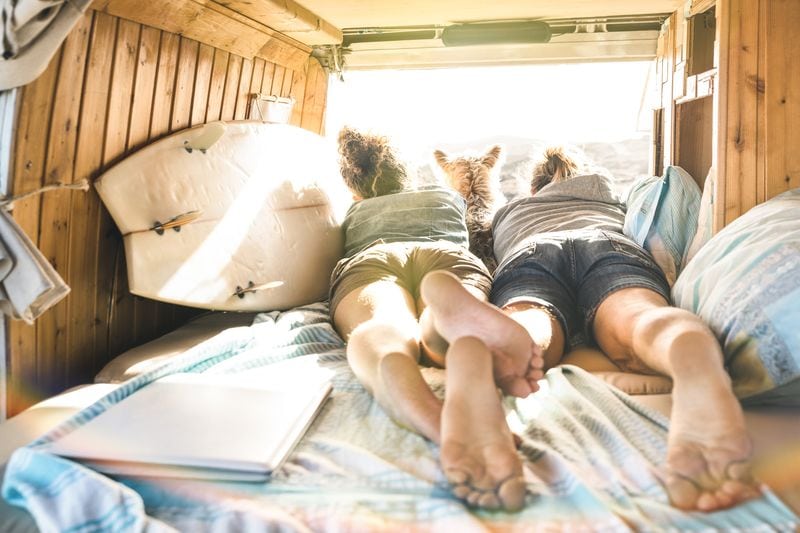 Beg, Borrow, or Steal Free Wi-Fi
When we first started traveling together, we spent a lot of time and hassle trying to find free internet for travelers. Over the years, I swear we've used the free wi-fi at every hotel chain and fast food chain around.
Sometimes the wi-fi is fast and reliable, but most of the time it's spotty and unreliable. We've had more than our share of times where the internet was completely down, or where we couldn't get the wi-fi signal in our room.
Pros: It's free. Most hotel, restaurant, and public place wi-fi is free (though there are exceptions). It's also easy to access.
Cons: Security is a major issue here, as it's relatively easy to intercept your data. A password manager and a VPN can help with security, but you're always taking your chances with free wi-fi. If you use a VPN, be sure to pick one that has a no logs policy, like the reputable Private Internet Access (PIA) VPN.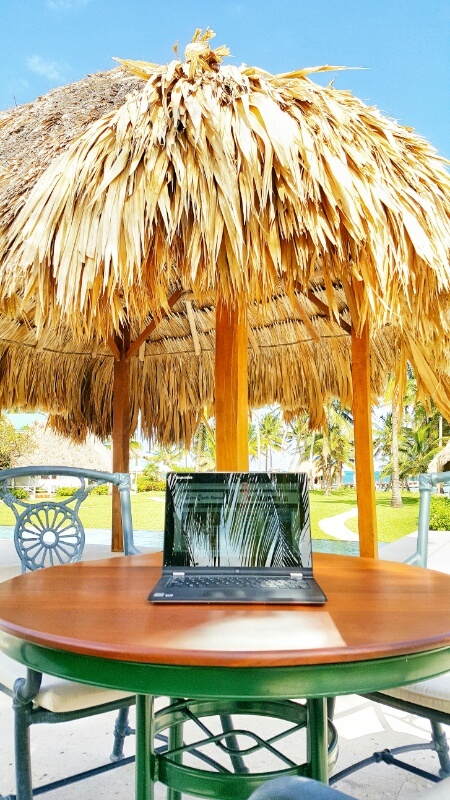 Use Roaming from Your Mobile Provider
Likely the easiest way to get wi-fi on the road is to simply use roaming data from your existing cell phone provider.
The danger of this is that you'll get slammed with outrageously expensive roaming fees when you get home. To avoid the price shock, contact your cell provider and see if they offer a more affordable roaming plan.
Pro: Easy, instant and generally reliable and secure.
Con: May be prohibitively expensive. To share your cell's data with a computer or other mobile, you'll need share your connection via wi-fi, USB, or Bluetooth. This is called tethering, and can result in slowing down the data connection, and may drain your phone's battery quickly.
Get a Mobile Hotspot
In the last five years, we've become huge fans of mobile hotspots for internet access.
A mobile hotspot is a small device (usually the size of a deck of cards) that gets you internet access wherever you go, whether that's on a road trip near home, or in a country half way around the world.
You'll pay a fee to rent the portable wi-fi hotspot for travel (or you can buy it outright), and then pay for a data plan. Depending on where you are in the world, data plans can run from $8 a day internationally, or $49 for unlimited internet in the USA for up to a week.
Most hotspots let you connect up to 10 devices, so they're great for groups or families, but they don't offer SMS texts or voice phone calls (though you can always use an app like Fongo or Google Voice to call).
See our:
Pros: Convenient, easy to use, reliable connection in most countries and fast speeds, some with unlimited data. Great for groups.
Cons: More expensive than free hotel Wi-Fi.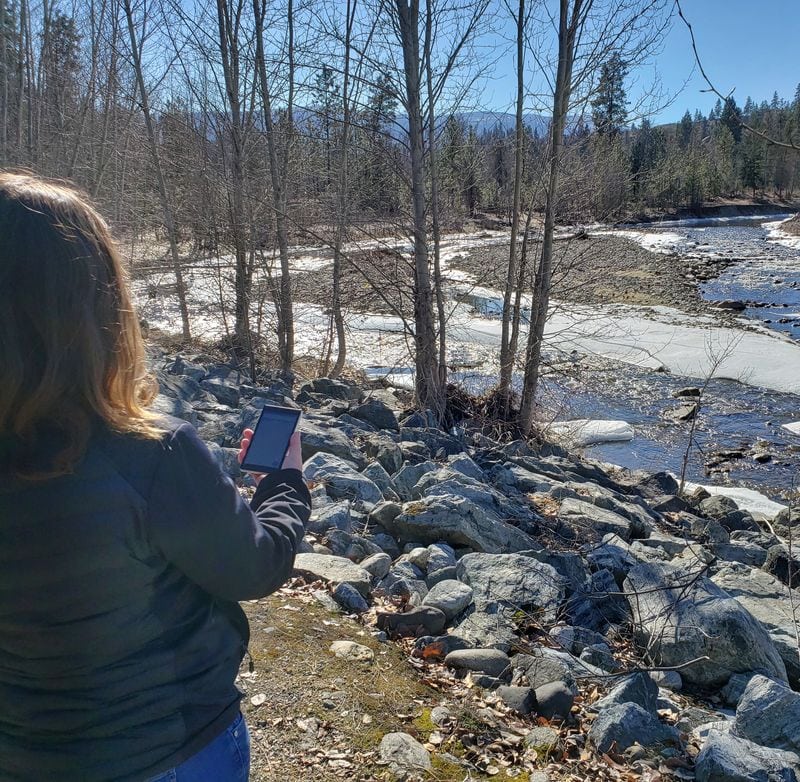 Buy a SIM Card at Your Destination
Buying a local SIM card at your destination can be a great way to save money, and save you from expensive roaming charges or scrounging free wi-fi.
Companies like Orange Travel can offer great savings, when compared to roaming or paying for a Wi-Fi hotspot.
Right now they have an Orange Holiday Europe 20GB deal on, which includes includes unlimited calls and texts in Europe.
Check out the Orange Holiday Europe 20 GB promotion here.
However, depending on your destination country, tracking down a local SIM card can be tricky. Occasionally, you can find a kiosk selling SIMs in the airport, but we've often had to schlep around a new city to find a cell provider. You can usually get a local SIM at convenience stores, news stands, and vending machines.
The biggest negative with a SIM card is that if you're traveling to multiple countries, a local SIM may not work in all of the countries you visit. It's also harder to share your connection with other members of your family or group.
Some countries may also require that you're a citizen, or need a local address, to get a local SIM card, so a local SIM isn't an option everywhere.
You'll also have to physically remove your mobile phone's old SIM card, store it somewhere, and insert the new SIM card, which isn't everyone's cup of tea.
Pros: Generally affordable, and speeds are usually good.
Cons: Finding a local SIM can be inconvenient, and it may not work in more than one country. You'll also need an unlocked phone for this to work. To share your connection, you'll need to create an internet tethering connection or a hotspot on your phone to share the internet connection to a laptop, tablet, or other phones.
Buy a Roaming SIM Card at Home
You can buy a local SIM card when you get to your destination, but that can be inconvenient, especially if you're short on time.
Some companies simplify travel internet by letting you buy a SIM card at home for use as you travel. The SIM comes with a data plan, and also usually lets you make phone calls and get SMS messages while abroad. To use it, you'll just need to remove your old SIM card, and insert the travel SIM once you arrive in your destination country.
Pros: Affordable (generally under $50).
Cons: Same as the previous one. To use internet on computers or other phones, you'll need to create a mobile hotspot connection (called tethering). You'll also need an unlocked phone.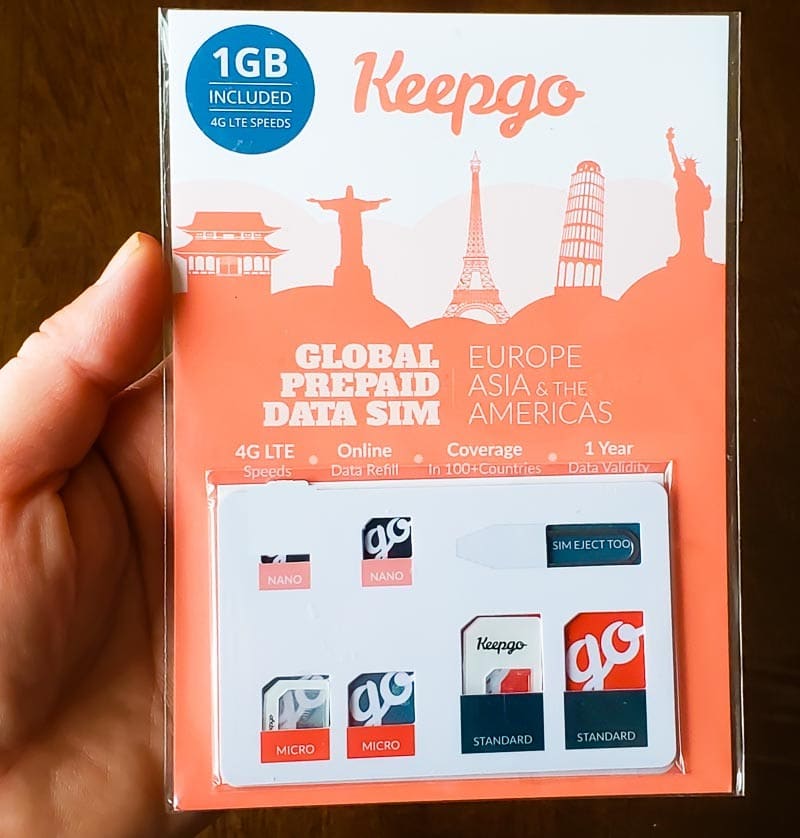 Internet Cafe
We're really showing our age here, but when we first started traveling together back in 2001, we relied almost exclusively on Internet cafes (also called cyber cafés) for how to get internet away from home.
Their rows of boxy monitors and beat up desktop computers used to mean an instant connection to the internet, for the cost of a small hourly fee. In 2001, internet cafes were used by almost all travelers as a place to get together, and get good internet. Today, cell phones and free wi-fi have all but obliterated the good old internet café.
While you'd be hard pressed to find an internet café in most tourist spots today, they do exist in much less developed areas. If you're looking for one as you travel, also look out for gaming centers or gaming cafes since many have gone that route, however their gaming computers can still be used to browse the web, print things off and chat with loved ones back home.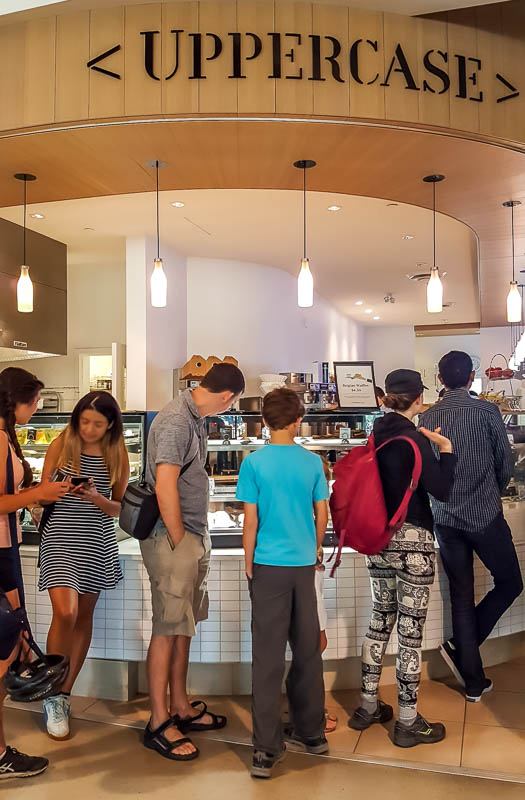 BTW, the last time we used a dedicated internet café was in the Philippines back in 2008, and we used it to access a printer, not for the internet connection, though we have jumped into a few gaming centers over the years to cool down with their aircon and let the kids game for a while.
Pros: No computer or mobile phone needed, affordably hourly cost, generally high connection speeds.
Cons: Security issues with using a shared computer, often noisy environment and overall lack of privacy.
What's your preferred method of internet access when you travel? Let us know in the comments.