To know me is to know two things: First, I love to travel, and second, I'm all about saving time.
It drives me crazy when something is inefficient. Don't even get me started on the 45 minutes it takes to fill out passport and address information for a family of four for every flight out of the country we take.
I have so many better things to do than fill out forms. I swear. Like relaxing with family over the holidays, looking into our next trip or even just watching a great flick.
We're home in Canada for the holidays this year, and I've been trying to find every way possible to save time and hassle. One of my favorite hacks for saving time is using the Masterpass digital wallet for travel purchases and holiday shopping.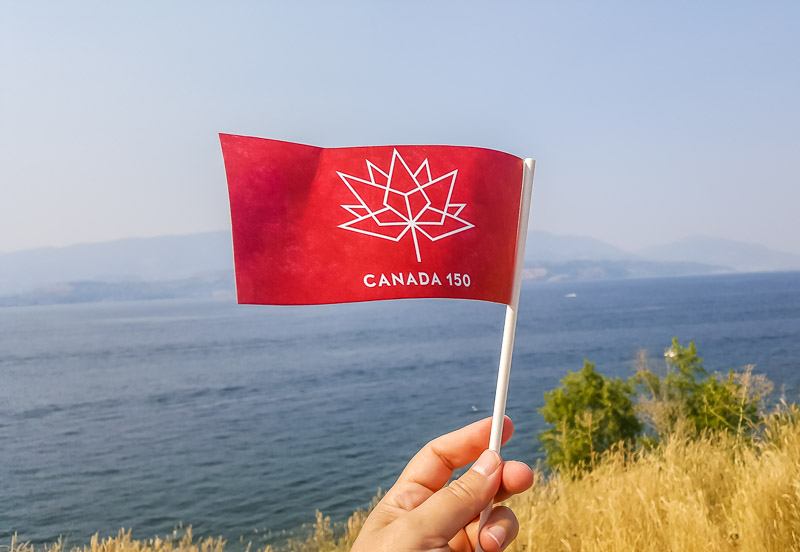 Like me, Masterpass is all about efficiency. It makes checkout quick and easy by keeping my address and payment details securely organized. I love that I can bypass the address and credit card information form and just approve my order!
So how does it save time?
Once you've done the one time, quick signup with Masterpass, all you need to do is shop online and enter your Email or mobile number as well as your password to pay by clicking the pay with Masterpass button. There's no more finding your wallet, digging out your credit card, entering that long string of numbers (and you know you always get it wrong the first time!), your expiry date, your address, and then the CVV code from the back. You can also skip putting all your shipping information in since Masterpass already has that information as well.
I also like that you don't have to worry about any old company storing your precious credit card information on their insecure servers. Masterpass has some of the most secure servers out there and you're also protected by multiple layers of security as well as their awesome zero liability protection.
So once you're done shopping online and your cart is full, you just click Masterpass, and enter your Email or mobile number and your password to pay. No filling in personal details, no extra steps and no unnecessary forms! I love that! If only I could use Masterpass to fill out those irritatingly long forms at customs!
The cool thing is you don't need a Mastercard to use Masterpass. It's free (and fast!) to sign up, and most credit and debit cards are supported, including non-Mastercard cards.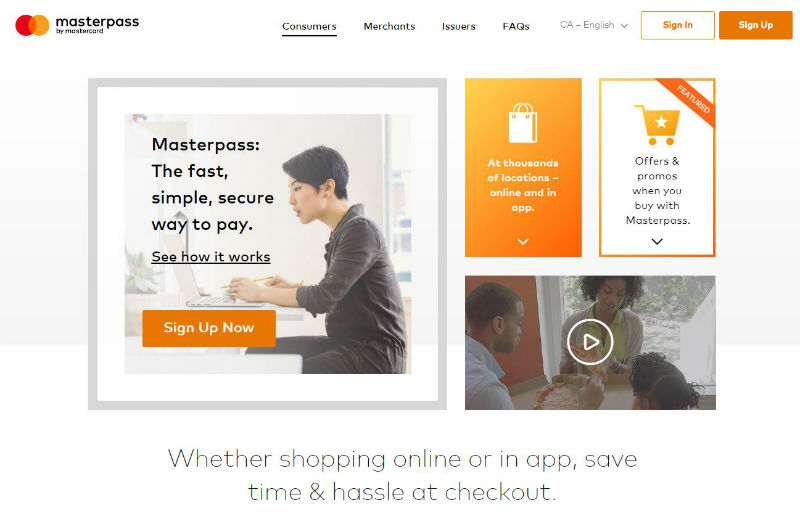 Here's how to use it:
#1 Visit Masterpass.com and signup with your email address or mobile number.
#2 Add your credit and/or debit cards (even prepaid cards!) and shipping information.
#3 Shop online wherever Masterpass is accepted (thousands of companies accept Masterpass).
#4 Simply click Masterpass to pay.
Tip! There are always great deals with Masterpass. There's currently $25 off of $100 or more on Costco.ca using Masterpass, but deals change all the time, so be sure to keep checking back.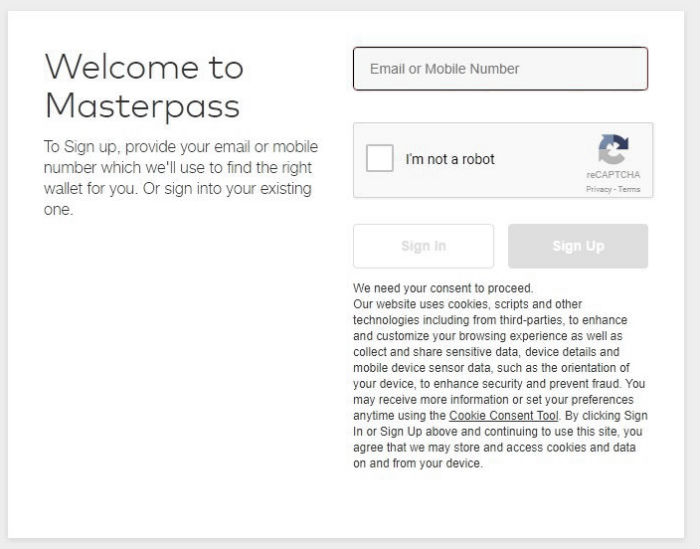 Using the Masterpass hack to save time and hassle
We're starting to book our travel plans for spring and summer, and I'm loving that Masterpass is accepted at some of our favorite travel heavyweights like Via Rail Canada, WestJet Vacations and Air Canada. Even better, Masterpass is accepted online or in-app at thousands of other great stores, including Cineplex, Costco, The Globe and Mail, Indigo, Joe Fresh, Landmark Cinemas, London Drugs, Lowe's, Pizza Pizza, and Roots.
I'm about an inch away from using my Masterpass to book our next trip, and I have a few great ideas. Here's how some of the fantastic journeys we have planned can be made easier with Masterpass.
Take the trip of a lifetime across Canada with Via Rail
Despite being Canadians by birth, we have yet to cross our gorgeous country by train.
A train trip across Canada has been on our bucket list for years, and I'm hoping this is the year to make it happen. We've heard wonderful things about riding across Canada with Via Rail on the Canadian. The route goes from Toronto to Vancouver, with plenty of amazing scenery along the way.
There's also a pretty spectacular train ride on Via from Winnipeg to Churchill, Manitoba, the polar bear capital of the world.
Stock up on travel essentials
We're spending most of this winter in snowy Canada, and I'm getting some serious wanderlust for somewhere warmer. For now, I'm stocking up on travel essentials at Costco. We're set to go with a GoPro HERO 6, some new luggage, and I'm eyeing up a new camera as well. Paying is a breeze with Masterpass.
Tip: If you haven't booked a car rental with Costco before, it's well worth a look. We almost always find the most affordable rental car rates on Costco. On last year's trip to New Hampshire, renting with Costco saved us over a hundred dollars.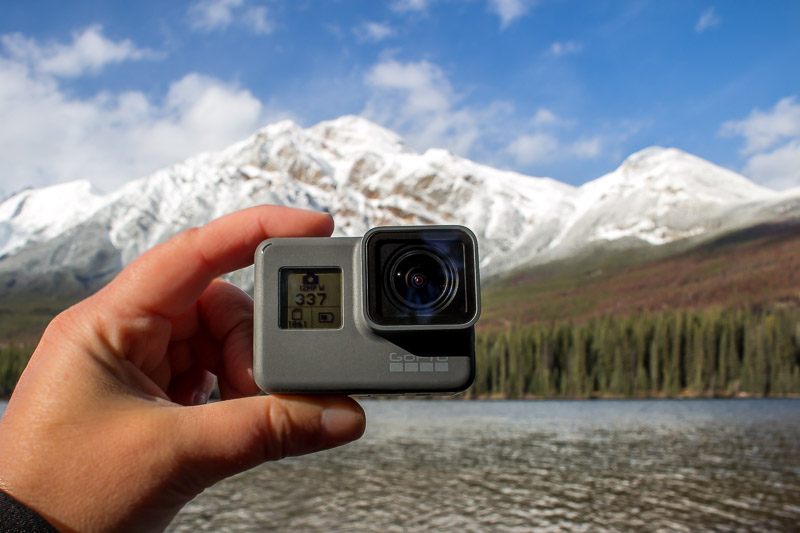 Fly the family for a winter getaway
I'm watching the Westjet Vacations website like a hawk these days for the perfect time to head down to Las Vegas for a cheap getaway. A few day's escape from the snowy winter sounds like heaven, and I love that Masterpass lets me book anytime, without cash on hand, to make traveling easier.
We've been to Vegas a few times now however it's been over six years (where does the time go, honestly!) since we were there last, so we're due for a little fun.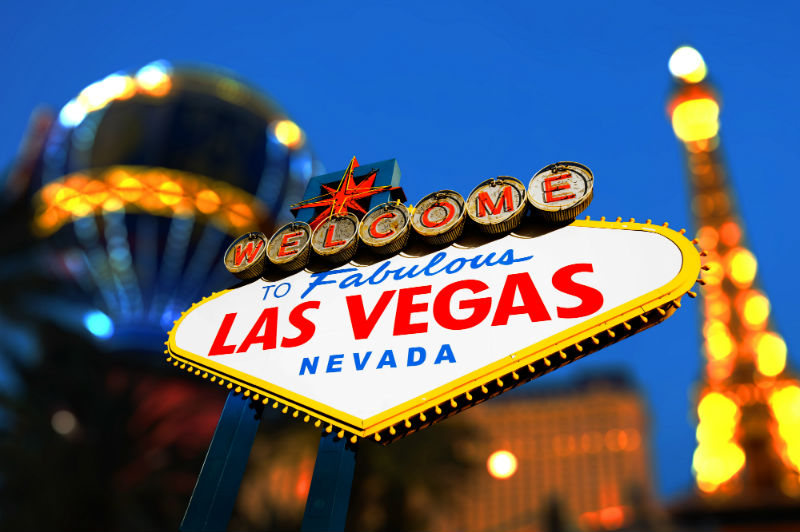 Fly with Air Canada to visit family
For us, family is scattered all across Western Canada, from Vancouver to Calgary to Winnipeg. Since we live in BC, that means a very long road trip, logging 23 hours straight from Vancouver to Winnipeg to be exact. That's an awful lot of audiobooks. Our alternative is grabbing a flight across country.
Guess which one I prefer?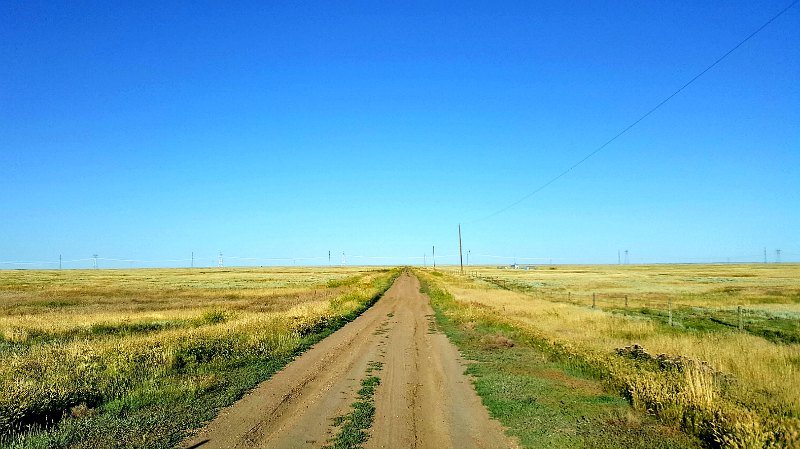 Have a whole lot of fun at the movies
While I'm booking our spring and summer travel adventures, I'm saving time and hassle by using Masterpass here at our home base.
I just used Masterpass to book us tickets to see Star Wars: The Last Jedi with Landmark Cinemas.
No matter where we are in the world, you can count on our nerd flags flying high and proud!
Want to learn more?
Need more time? Yep, us too. Save time by using Masterpass this holiday season for all your shopping needs.
Follow along on Facebook, Twitter or Instagram.
Your chance to win!
And now we get to do one of our very favorite things – give you a chance to win!
Enter the contest below, and help spread the word about Masterpass, and you could be entered to win one of three $100 prepaid Mastercards this holiday season!