I love serious outdoor clothing.
It's rugged, functional and wicks away moisture while at the same time keeping you dry and warm. However, honestly, most of our hiking and outdoor time doesn't really warrant a $300 pair of technical alpine pants, specialty socks, and a base layer.
Like most of you, we often find ourselves on a day hike with the kids while exploring a new city, or wandering local trails at the last minute at home when we decide we all need some outdoor time.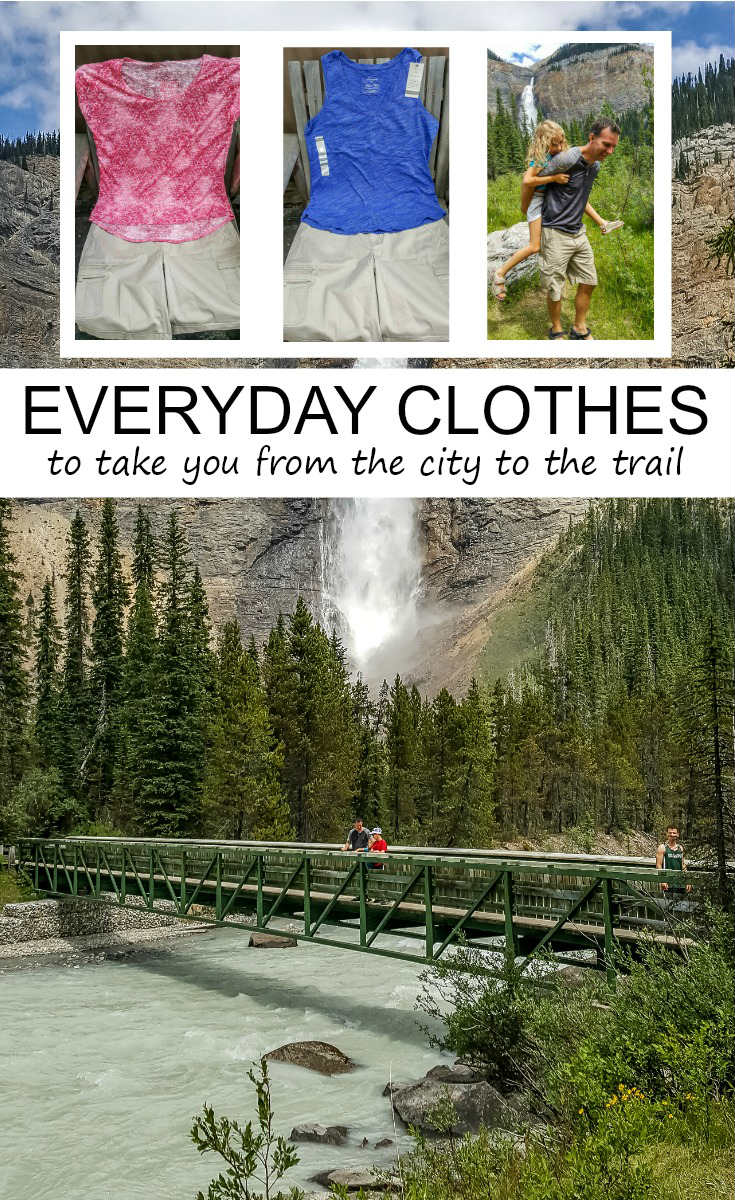 We need everyday casual outfits that are comfortable outdoors on day hikes and look good in the city as well.
During our latest road trip across western Canada, we stopped off quickly to check out the stunning Takakkaw Falls in Yoho National Park (near Banff) in British Columbia. That means our clothes needed to be comfortable on a short mountain walk and for those many hours of driving, as well as look good when we stopped off to see friends and family.
Would you love to win some great clothing! Scroll down to the bottom to enter our contest to win a $100 for Mark's Canada!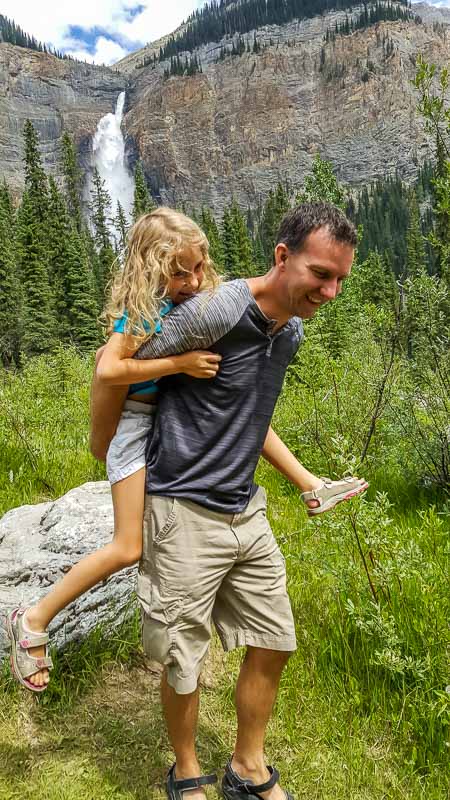 How to Choose Everyday Clothes to Take You from City to the Trail
When Mark's reached out to us to try out their clothing in our everyday lives, we thought this would be the perfect way to test our criteria for finding everyday casual clothes that are great for outdoor wear as well. We gave the clothes a good six week trial to let you know how they held up, and how they fit into our lifestyle.
So what should you look for in everyday wear clothes that will let you go from city life to day hiking? Here are our tips.
Choose styles that work both outdoors and for everyday wear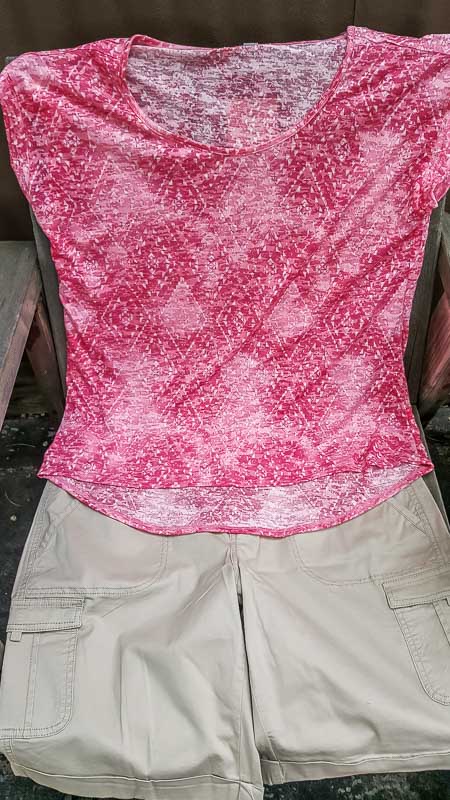 I think the most important tip is to find clothing styles that fit with both your everyday life and outdoor wear. For me, that means stylish t-shirts and tanks, along with shorts and capris for summer. For Charles, that means comfortable t-shirts and shorts. In winter, we switch to long sleeve shirts and pants.
Find clothes that fit well
As a slim man, Charles likes to find shirts that are a bit more fitted while I'm a women's size 12 curvy.
A lot of clothing lines seem to ignore the fact that most women have curves, which is no end of frustrating. Take the time to find a clothing brand that fits you well.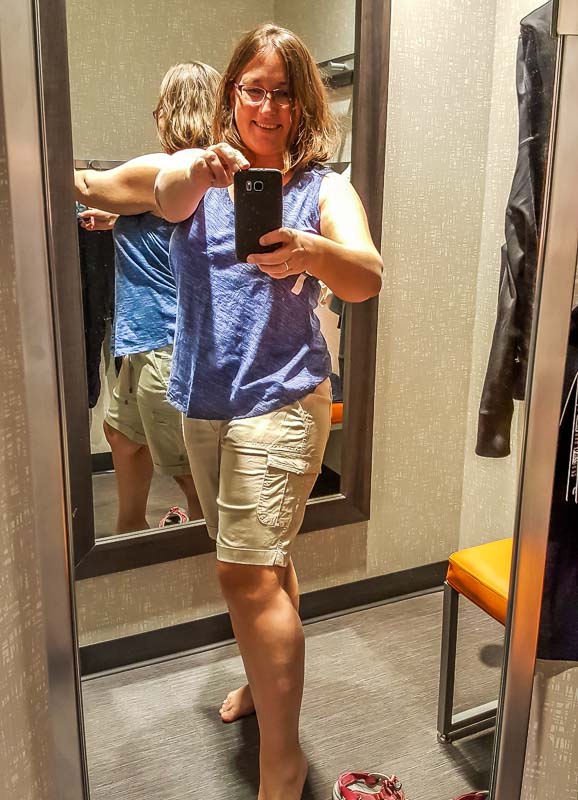 Comfort is king
So many clothing stores seem to forget that people actually have to live their normal lives in their clothing, not just pose on the runway. I need clothes that are comfortable both on a day hike, working at my computer for most of the day, or on a casual day out around the city. As a result, clothes have to breathe, offer some elasticity and stay wrinkle free if I stay in one position for a while.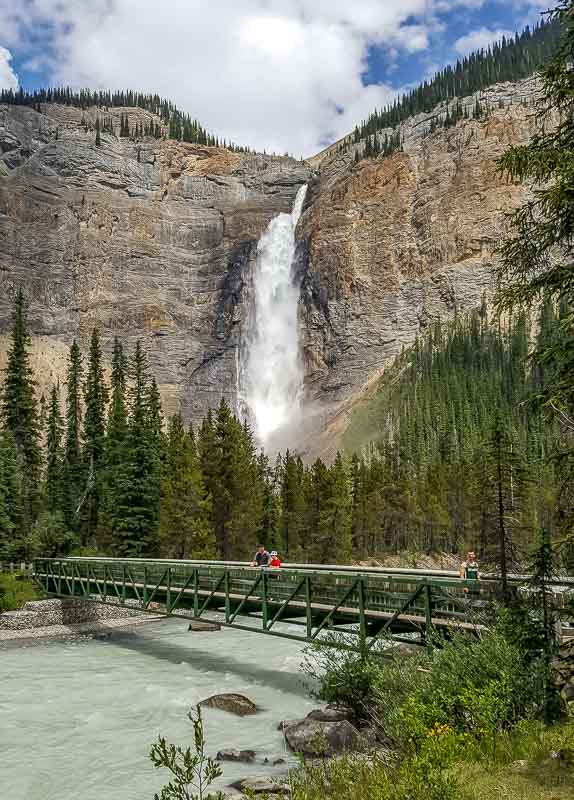 Make sure the quality is there
Great every day wear is made with good quality fabrics that don't wear, fade, or shrink and that stand the best of time.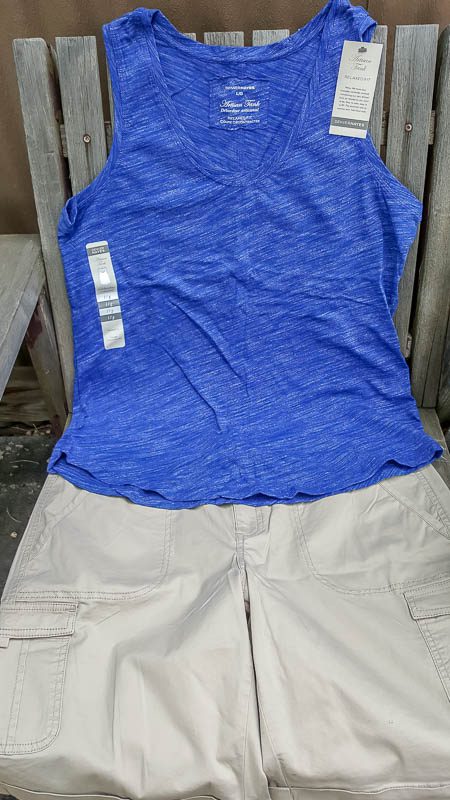 We've worn our Mark's gear for for six weeks now, and some of the pieces are quickly becoming our new favorites. There's been no shrinking, and the color stays the same when washed multiple times.
Only buy clothes you love
This is so important! Even if you buy quality clothes that fit well, you won't wear them if you don't love them. Try to find a clothing brand that offers a wide range of styles, or find a brand that you love and stick with it.
Get clothing with pockets!
As a woman who hates to carry a purse, but needs somewhere to store her wallet, keys and phone, any woman's pants with a pockets big enough to those items is a win. I especially love cargo pants for days that I'm sure I'll end up outdoors
Hands up, ladies! Do women's clothes with tiny pockets, or no pockets, drive you crazy, too? pic.twitter.com/PS4w3b0PyZ

— Micki & Charles (@BarefootNomads) July 19, 2017
Get clothes that can stand up to outdoor activity
If you're planning to get sweaty, an antimicrobial polyester blend that is moisture wicking and repels odor is a fantastic choice. One of Charles' new favorites is his Matrix Raglan Henley shirt, which is made from a fabric with moisture-wicking and anti-microbial technology.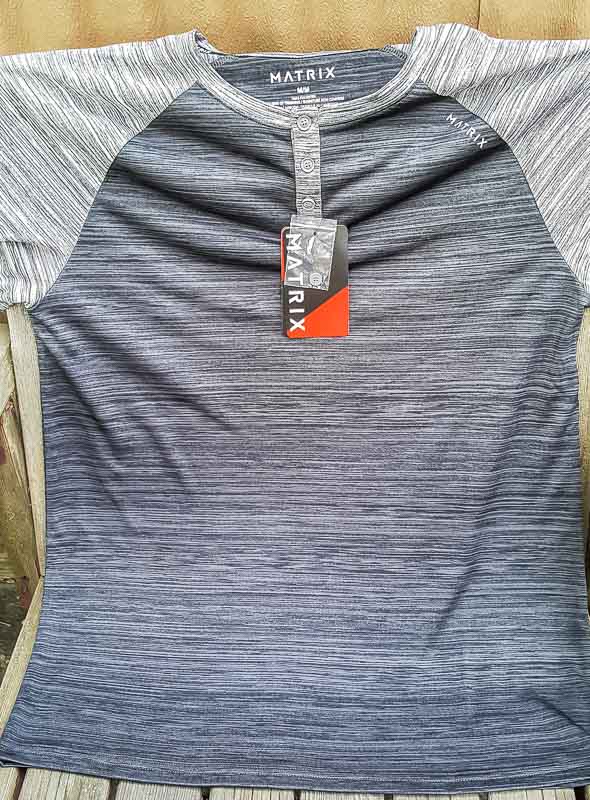 Now for one of our favorite parts of running this blog! Mark's has generously sponsored a giveaway for $100 to spend at Mark's to one of our readers!
Enter to Win!
We get to give you a chance to win a $100 gift card for Mark's! If you're Canadian, then Mark's is an old friend. They're a member of the Canadian Tire family of companies that was founded in 1922, and there's not much that's more Canadian than the combo of Canadian Tire and Mark's.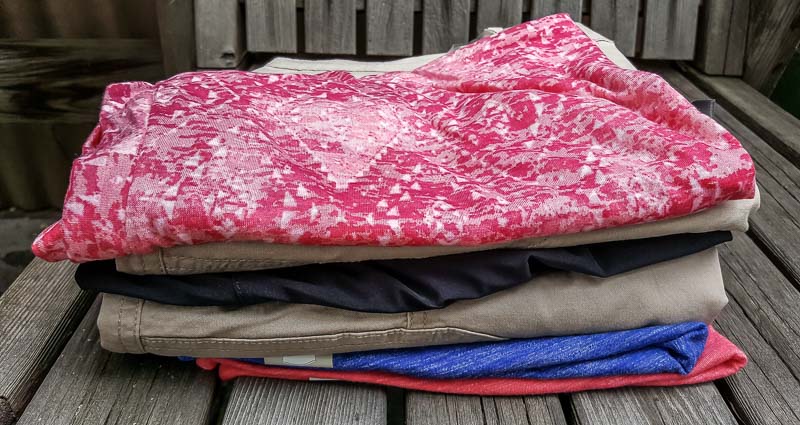 You can take a look at Mark's clothing online here.
The contest is open to residents of Canada, except Quebec (sorry!). See the entry form for terms and conditions.
Now the best part – your chance to win!
So how do you enter? It's easy.
See the Rafflecopter widget above? To enter, all you have to do is to enter your email or log in via Facebook!
The contest runs from July 20 to August 3, 2017. The winner will be contacted by email and the prize will be shipped soon after.
Do you have any tips to share? Let us know in the comments below; we'd love to hear from you!
The Barefoot Nomad is not responsible for prize fulfillment.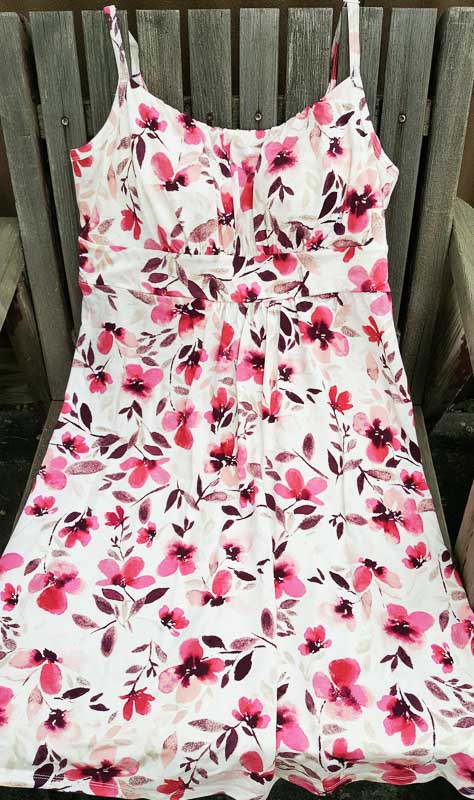 This article was brought to you in part by Mark's. We only work with partners we use and recommend personally.