Bar none, the question we're asked the most is "How do you afford to travel so much?" And it's a fair question.
While we've become really good at how to save for a round the world trip, one of the best ways we've found to make travel less expensive is to cut our accommodation costs.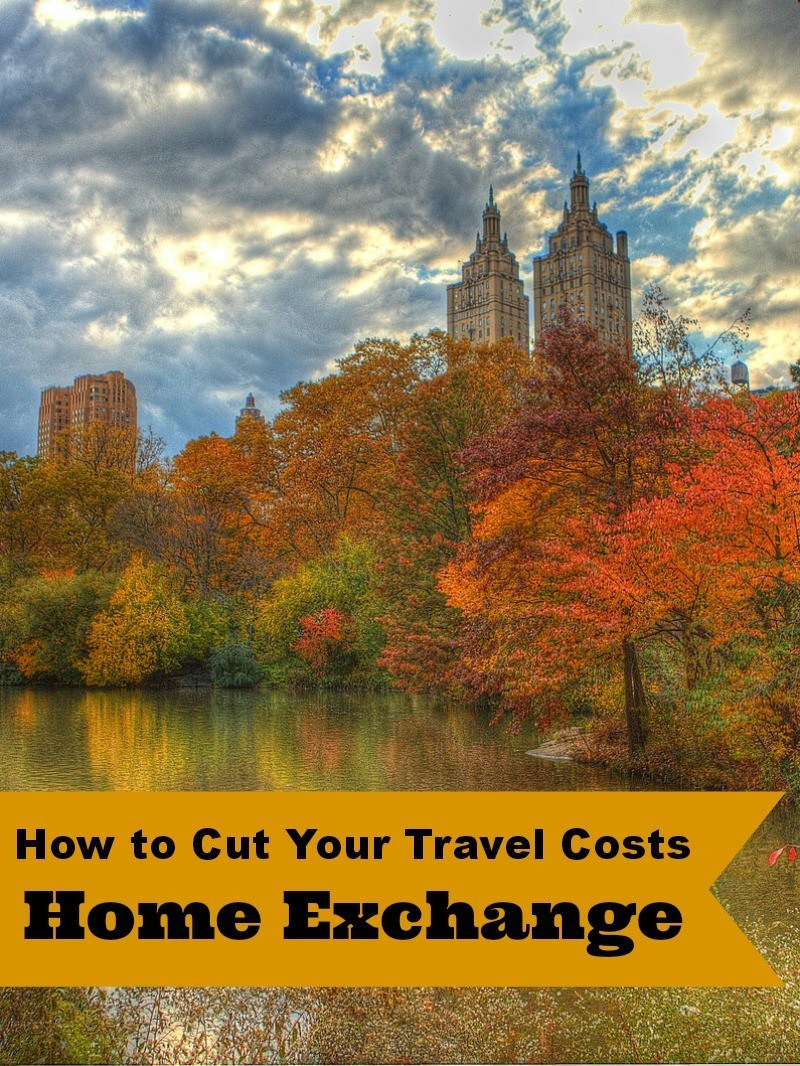 In the past few years, we've traveled when our rental leases were over, and stored all of our belongings in a storage locker while we explored the world. While giving up our house did free up a lot of money, it's a huge hassle to pack up everything when we go on a trip and find a new place when we return.
So like before, we're looking into keeping a home base to return to after we travel.
But having a home base brings some other problems. We'd need to continue paying our bills or our mortgage and find someone to take care of the place when we're gone. We'd also have to pay for a place to stay while we were on the road. Hotels can get extremely expensive for long stays, and even renting apartments can add up. Especially when you add up the added expenses of maintaining two places.
How can you cut travel costs when you own a home, or what do you do when you  have a rental that you don't want to give up?
One of the options we're looking into is a home exchange. A home exchange would let us trade some time in our house for a chance to stay somewhere else.
We've been spending a bit of time checking out various home exchange sites. There's a saying that goes "travelers should spend their money on the experience of travel, not on accommodations". Works for us.

Home exchange sounds like an especially great solution around the holidays, when hotel costs skyrocket.
Here's an example. I've always wanted to see the ball drop in Times Square on New Years Eve. A modest mid range hotel in New York near Times Square on New Year's Eve starts at around $300 a night. Yikes!
As a traveling family, we love to stay in houses when we travel instead of a hotel. A real home gives us a place to cook, a proper, private bedroom, and a place to do laundry. But renting an apartment over New Year's near Times Square would be ridiculously expensive.
A home exchange would be a great way to cut that cost to zero. Here's an example of one of the places we found, a sun drenched penthouse in midtown Manhattan. It would make a pretty amazing base for New Years in New York.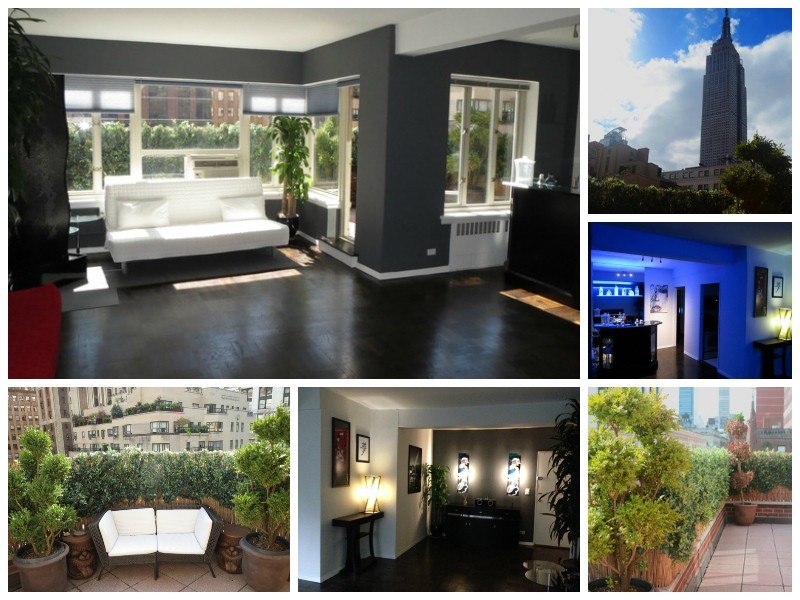 How does a home exchange work?
According to most sites, setting up a home exchange is actually a pretty simple process.
List your space (depending on the site it can be free or there could be a monthly or yearly fee to join).
Look at other listings (you can even specify if you're traveling with kids).
Send offers through secure messaging.
Agree to exchange dates and details.
Is it secure?
It depends on the site you book with. Some places addresses are confirmed through credit card verification, and users can verify their email and phone number. You can also check out past reviews, and request additional references. In addition, an exchange agreement is electronically signed by both parties.
Cool Feature: Some sites allow non-simultaneous exchanges. A traditional (simultaneous) exchange is when you exchange homes at the same time. A non-simultaneous exchange is when hosts exchange homes at different times.
If New York isn't your thing, we found some great looking home exchanges along the West Coast, too.
Here's a one bedroom in San Francisco that's a stone's throw from great sights like Chinatown, the California cable car and Polk street.


For those with a smaller space to exchange, there's a cozy room only a few blocks away from Golden Gate Park.