Wondering how to mix travel in while working, especially with a full time job?
Impossible you say? Well, we know from first hand experience that not only is it possible but it can also be rewarding and even profitable!
It's a common trope – a would be traveler quits their job, travels the world, and finds love, fame, and/or fortune. I'm sure you've all seen a movie or read a book about it but the reality is that in real life that doesn't usually happen.
While as tempting as quitting your job and taking a long vacation is, it's just not realistic for a lot of people, who are (understandably) too practical to take that enormous leap, or who have commitments that simply won't let them quit their job and sail the seven seas.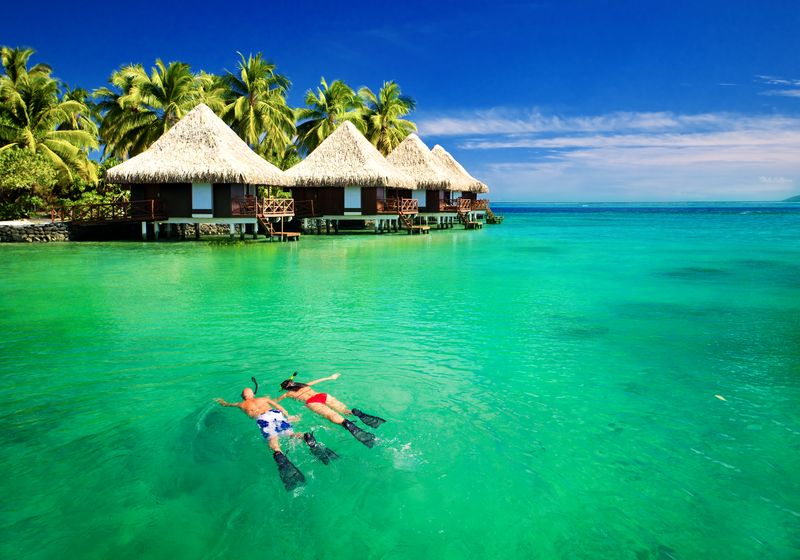 While being able to work remotely is undoubtedly the easiest way to work while traveling (have laptop, will travel), there are some jobs that you just can't phone in while on the road and times when just flat out quitting might not be the best answer.
Here's the good news: You don't have to quit your full-time job to see the world. It definitely takes a can-do attitude, some creative problem solving, and even some occasional slight of hand, but for many people it's possible to both work full time and also scratch that travel itch.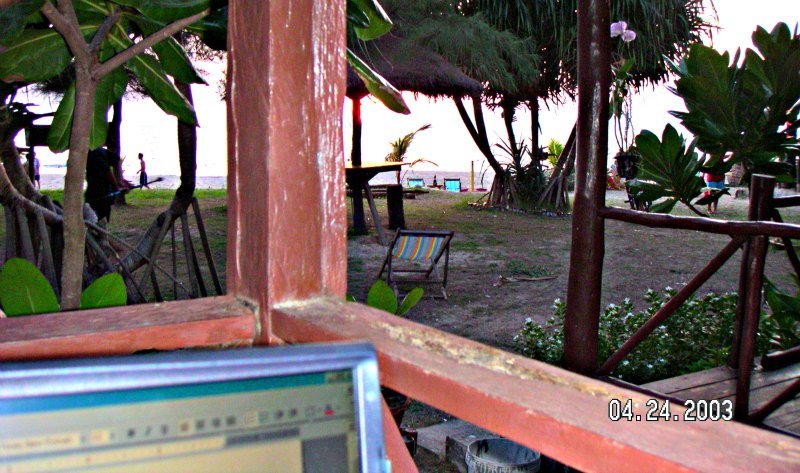 How to travel while working
When we first started traveling together almost 20 years ago, my husband Charles and I had full time jobs. We started out taking weekends off to travel, then two week vacations, working remotely while spending months in Mexico, and eventually a year long trip through Southeast Asia, Australia, and New Zealand.
Not all of these tips will work for everyone, but with some creative thinking, hopefully at least one of these will apply to your situation!
I know that many people believe that travel and work are an impossible mix! Whether you are part of a working couple, a single would be traveler, or even a traveling family, there are so many ways you can travel while still keeping your full-time job.
Here are our top tips for how to travel with a full-time job.
We start with what should be the easiest solutions for most people, getting more creative as we go down the list.
Use your weekends and time off
Everyone gets time off at some point, and how you use that time is yours!
If you have vacation days and weekends off, take those days to travel around the world. You can make a bunch of four-day weekends for more extended travel, or you can take a short weekend trip somewhere. If you are really pressed for time, look into flights instead of long drives to maximize your time at the destination rather than in the car.
Be flexible with your dates
If you want to travel while you have a full time job, sometimes you need to be flexible with your dates.
Taking off in the middle of summer might not work if your busy season at work is during the summer or, for instance, in the middle of tax season if you're an accountant. Instead, consider taking a few extra days off before a big holiday break or a four day weekend to maximize your vacation days and allow more travel time. Get creative and be flexible if you want to see and do more.
Travel in the off season
While this ties into the previous segment, if you can schedule time off during the shoulder season like late Spring/early Fall, you can better maximize your time away from home. While most people love to travel in the summer, the reality is that's often peak times so going in Fall or Spring can not only save you hour long lineups but also allow you to travel for much cheaper.
Work extra hours
Does your employer let you bank time? Some employers let you take time off in lieu of overtime pay.
If you can bank time, try working extra hours during busy periods, and then taking those days off to add to your vacation time. Just make sure that your employer is accurately recording any extra time that you work and you're being paid fully when you're not there.
Take advantage of travel opportunities at work
Ask your boss if there are any travel opportunities at your work. You may be shocked to find that they offer travel to warehouses, conferences, and other work opportunities if you just ask. While you won't be able to do them all, you may be able to snag one or two extra trips!
Since most of the work stuff happens during the day, this often means you can enjoy entire nights off in a new city and if you can plan those dates around a weekend, it can often give you a few extra days to enjoy wherever you happen to be.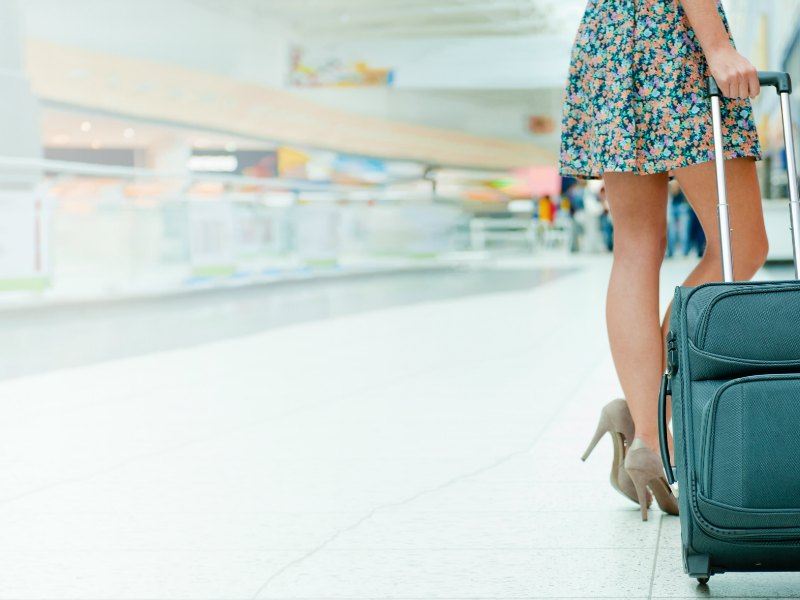 Work during your vacation
While this seems the opposite of what we're trying to do here, many employers won't even consider allowing employees to work remotely. Yet, these same employers will be happy to let you work right through your vacation time.
Sure, it sucks to have to do work while you're on vacation. However, if you absolutely can't afford to take time off and you have a backlog of work that keeps piling up, working during a vacation may be an option that doesn't break the bank.
To make this work, you'll either need to convince your boss to let you work remotely as you travel, or you'll need to make the slog into work, and have a staycation. If you can afford it, get a hotel or somewhere nice to stay for part of your vacay, or stay at home and splurge on fun activities during your off hours. While it might not seem like travel, if you do some local activities outside your norm, that can go a long way to making your vacation at least memorable.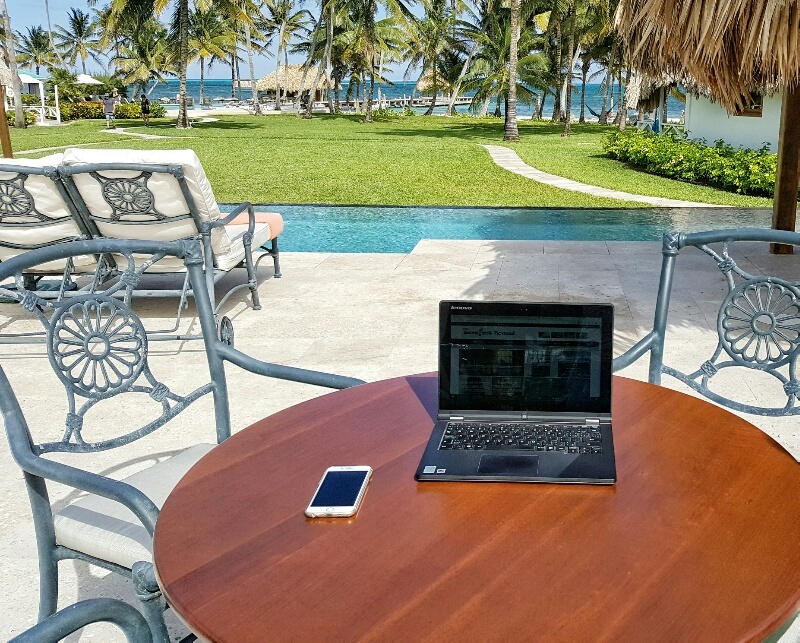 Take unpaid time off
For a lot of readers, I'm sure that I lost you at the word unpaid, but hear me out. If you can manage to save enough for a vacation, taking unpaid time off can be a way to free up some time for a trip, while still keeping your job.
I've used the technique of asking for unpaid time off a few times, when I was in a situation where I could afford to travel, but just didn't have the time or vacation hours available to me.
While it's true that companies love having you on premise, if they're not having to pay you, they often don't mind you taking a few weeks or, sometimes even a few months off for a mini sabbatical. If work is quiet at your company, your employer may actually appreciate having to spend less on payroll for a while.
Unfortunately, if your job is especially busy, or your expertise is essential to your employer, this strategy might not work but it never hurts to ask. Most people never even think to ask but their response might surprise you, especially if the company can gain something in the process such as a new skill or language learned or even just having better mental health when you return.
Ask your current employer if you can work remotely
This one's a little risky: If you have a really uptight or vindictive boss, you risk showing them your hand that you want to travel.
However, you may be surprised. Many employers don't want to lose a good employee, so if you're trusted and your work is valued, and you can successfully do your job at home, being able to work remotely may be as simple as just asking.
I've successfully used this technique in the past. I started out with a technical writing job that was full time, and on site. Over my first few months, I worked hard to get my immediate supervisors to trust my work ethic, and to value my work.
About three months in, I asked if I could work remotely a day a week. They said yes, and I made sure to show them that I was productive, and working hard at home.
A couple of months later, I asked if I could work two days remotely a week. They said yes, and I kept up the hard work.
After another couple of months, I asked if I could work remotely full time, and made a case that working remotely would save them money by freeing up my office space, and they wouldn't lose any productive time at all. They said yes, and I was off to Mexico in a few weeks' time.
If you have a job that could be done from anywhere, consider asking your boss if you can work some of your time from home. This will give you more flexibility to travel as you can work from anywhere at that point.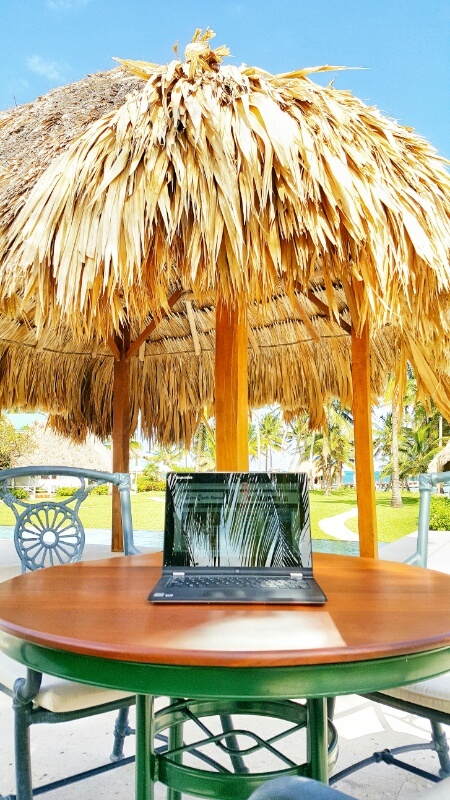 Find a job that lets you work remotely
This one might seem impossible, but there are a lot of jobs that allow you to work from home from the start.
This is one good thing we can thank the pandemic for. The amount of remote workers has increased right around the world and so many companies have discovered that having remote workers is a viable proposition moving forward. It's opened the door to so many more possibilities.
Editing and writing jobs are probably the most familiar of remote jobs. You don't even need to take a cheap custom writings job – there are writing jobs that pay well, especially if you have a skill like technical or medical writing, academic editing, or copywriting.
Check out our list of 45 best travel jobs for some more great ideas for jobs that let you work as you travel.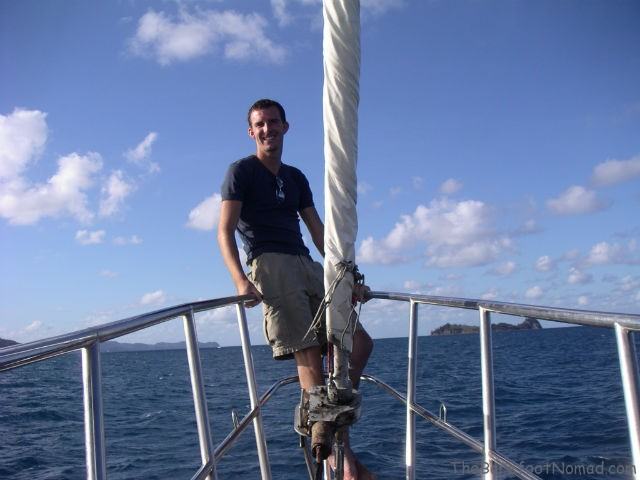 Take contract work instead of a permanent 9 to 5
We spent years using the downtime from our contract IT jobs to travel. We'd work for six months or a year at a contract job, and then travel in between contracts.
The major downside of this approach is that you need to earn enough doing contract work to afford to take time off. You also need to be able to save money and budget well however the good news is that contract workers are often paid more. You can also often save on income taxes since you'd be working for yourself. Between tax breaks and company write-offs, doing contract work can be quite lucrative in the right market and is worth looking into.
Take a sabbatical
Not everyone can take a sabbatical leave; we get that.
However, if you're lucky enough to be in a profession that commonly allow sabbaticals, like academics, definitely look into it.
It may not be common knowledge, but many companies allow sabbaticals, including Patagonia and even McDonalds. You may have to discreetly ask your HR department, or browse around your company website to find out if you qualify for a sabbatical but they can be a great way to keep your job but allow you the free time to follow your passions.
The crazy part is that some companies even pay for your sabbatical time off! This really depends on your company, their philosophy about work and life as well as the country you live in.
Regardless, even if your sabbatical may not offer paid time off, the beauty of a sabbatical is that you'll have a job to return to after you travel. Just make sure you start saving up.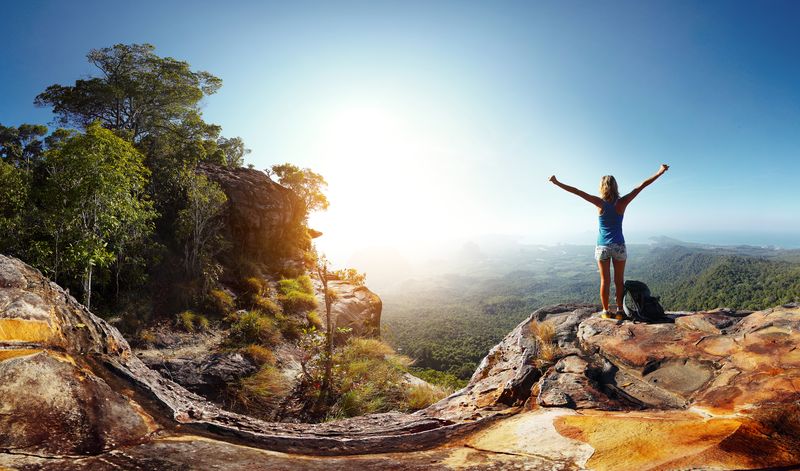 Be your own boss
If you run your own business, you have a lot more say in the days you work and the hours. We started working for ourselves about 10 years ago, and it gave us a lot more flexibility to travel.
Working for yourself means that you may be able to take more time to travel and even give yourself the flexibility to work from different time zones.
Being your own boss can mean starting your own business by blogging, selling on Etsy, or even becoming a virtual assistant! There are so many different options that offer flexibility, which will help you get some more travel time while still working full-time for yourself.
Working for yourself also means that you'll need to become better at budgeting for time off, and allowing for unexpected expenses. It may also mean that you end up working more hours in total than you ever did when working for someone else but while it's not always easy, it can be quite rewarding and allow you to see the world on your schedule, rather that someone elses.
You don't have to quit your job to see the world.
While taking time off to travel is nice, it's also nice to not worry about how you're going to pay the bills when you return from your long trip.
No matter how you do it, don't be fooled into thinking it will be easy or just work out. If you want to keep your job but still step out and see the world you'll have to work twice as hard to make sure you keep the work/travel balance in check.
While it won't be simple, it can be even more rewarding by not only keeping your bank account in the black and your career moving forward but also allowing you to see all the amazing things this world can offer.
There are even a lot of jobs that you can do while you're on the road. There are plenty of students searching for editors, so jobs in academic editing and writing can be relatively easy to pick up.
Have a tip about work and travel? We'd love to hear about it.