Finding a great Mother's Day gift is always a challenge. While most Moms love the usual flowers, chocolates and dinner out, sometimes it's nice to find that special present, geared just to her. If your Mom loves travel, here are some gift ideas to whet her wanderlust.
New luggage
Is your Mom still toting around the same tired luggage? Maybe it's time for an upgrade.
Our picks – The Travelpro Luggage Maxlite 2 20″ Expandable Spinner
is small enough to fit into an airline's carry on and gets great reviews on Amazon.com
.
If your Mom's more into backpacking, the Eagle Creek Rincon 65L
, made with a smaller frame great for female travelers, is a good start. I'm still using the older version of this model, which I picked up over 10 years ago.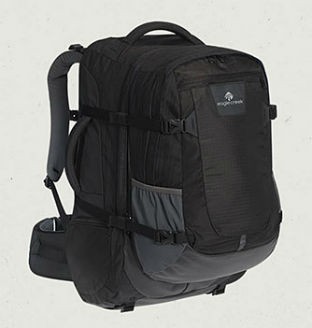 Smartphone
Now, you'd have to love your mother a lot (or have a pretty flush bank account) to pony up for a new iPhone or Droid, but there's no arguing that a smartphone is a great travel gift.
Smartphone apps are fantastic for all sorts of travel tasks, from checking the weather (we like The Weather Channel) to checking flights (we like the Skyscanner app) and booking hotels (we love the Booking.com app).
Click here to search Skyscanner
Our pick – A shiny new iPhone 5. If the newest iPhone's a bit too expensive for you, the older generation Apple iPhone 4S
is still a great phone, and I love the whopping 5.5 "display Android Samsung Galaxy Note II
.
A night away from it all
A night's stay in a cushy hotel will win you points from almost any Mom. Depending on her likes and your budget, you can go with a stay in a world class inner city hotel, a luxury resort in the Caribbean, or just a night in her hometown.
The gift of helping others
There are some wonderful international charities that aim to help others around the world. Don't forget to make the donation in your Mom's name.
Our picks – We like Heifer International (which provides gifts of livestock and training to those in need), Kiva.org (which gives micro loans to individuals in developing nations), and Nothing But Nets (which provides mosquito nets for children in areas with malaria).
Quick drying clothing
Travel clothing these days is truly amazing. You can get rugged, attractive clothes that dry in almost an instant.
Our picks – Well, they may not be the sexiest things on the planet, but these Patagonia Women's Hipsters
quick drying underwear get great reviews. And, if buying your Mom underwear just isn't in the cards, the Patagonia Re-Tool Snap-T Pull Over Fleece Jacket
is a great option.
Waterproof camera
The new generation of rugged, waterproof cameras are a great addition to any travelers toolkit. They're rugged enough to withstand a drop from around 5 feet and take great photos and videos underwater, and most can take great 1080p video.
Our picks – We like the Canon PowerShot D20
(our review here) and the Panasonic Lumix DMC-TS4 (we review the DMC-TS4 here).
Books for the traveling soul
If your budget won't quite reach to a camera or a trip, books are almost always a great option. Here are a few picks to get you started:
Eat. Pray. Love. Perhaps the obvious option for Mother's Day, Elisabeth Gilbert's book is a fun, light read. Also available as a movie
starring Julia Roberts.
On The Road
by Jack Kerouac is a classic travel tome. If this doesn't get your Mom's wanderlust up and running, not much will.
Vagabonding: An Uncommon Guide to the Art of Long-Term World Travel
. Written by Rolf Potts, a great read about long term travel that's chock full of practical advice.
Under the Tuscan Sun
by Frances Mayes. Mayes buys and abandoned villa in Italy, and learns to love the simplicity of rural Italian life. The book was made into a movie
starring Diane Lane and Sandra Oh.
Still stumped?
Amazon.com has done some of the work for you, and come up with a list of travel gear and gadgets
, and there's always the option of a gift card so she can buy whatever she likes.
Happy Mother's day!